The Sustainable City of the Future
Tokyo is set to showcase its bright future through technological innovation and sustainable initiatives, to realize a new post-pandemic society.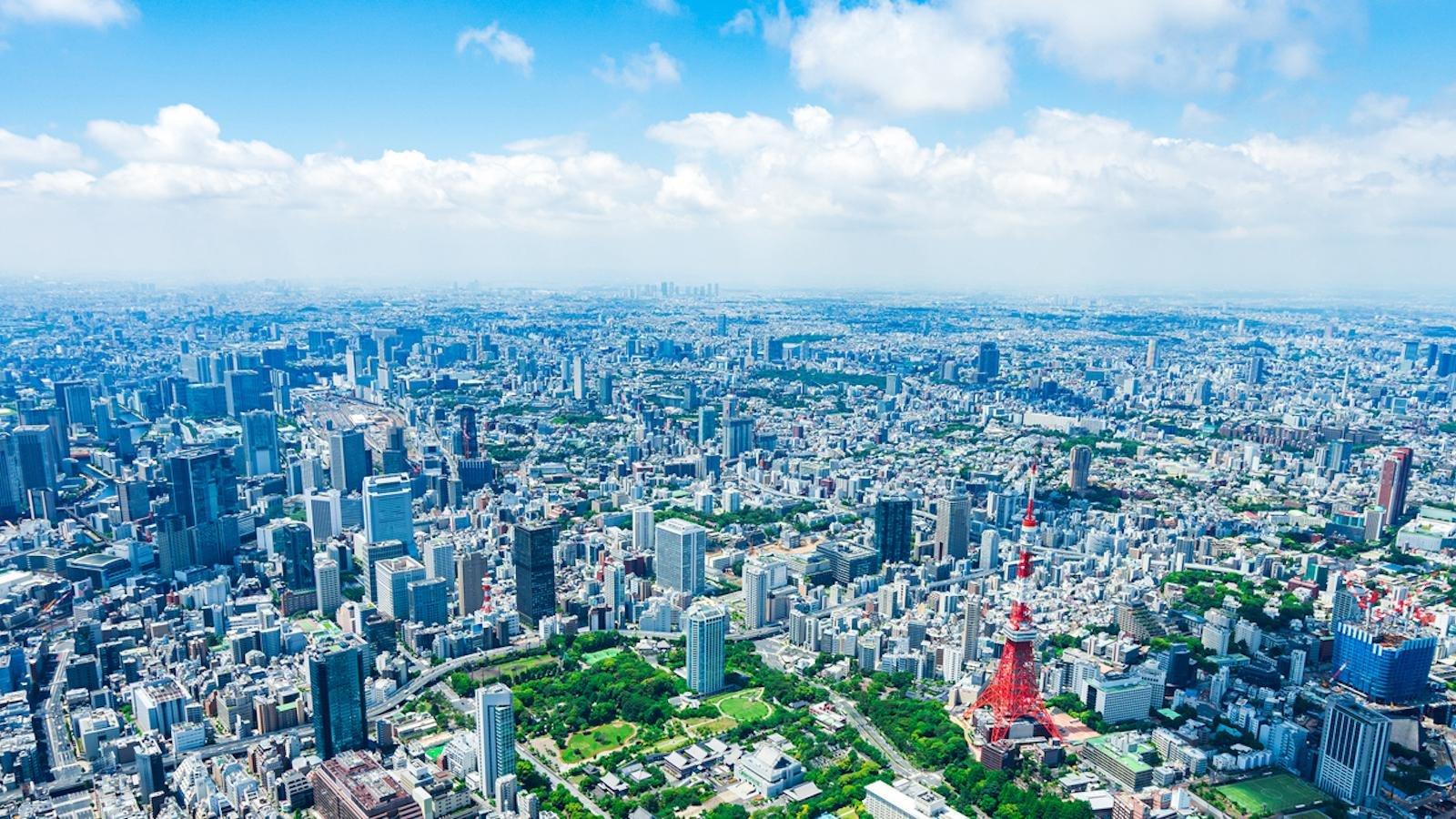 Summer has arrived and the Olympic and Paralympic Games Tokyo 2020 is here. Beyond sport, it showcases a range of futuristic technologies, from cutting-edge security cameras and robots to hydrogen-powered vehicles and 5G internet.
As we move toward a world where global cooperation is imperative for implementing sustainable development and overcoming the coronavirus pandemic, Tokyo and its groundbreaking technologies will reveal a glimpse into what might be possible.
Despite the pandemic, Tokyo is constantly evolving with the same innovative spirit, resilience, and social values that have guided the city toward the Tokyo 2020 Games and keeping its spot as one of the world's most attractive cities.
Tokyo 2020: A Technological Legacy
One of the many innovative technologies being used at the Tokyo 2020 Games is NEC Corporation's AI-powered security camera system with built-in face recognition technology that can identify 230 million faces in just one second. It even works on people wearing facemasks. The technology is being used for the safe and secure operation of the Tokyo 2020 Games. Beyond having oversight of athletes, staff, and volunteers at Olympic and Paralympic facilities, NEC's security camera is one of the legacy technologies that has significant potential to be used in data and identity protection, at future live events, at exhibitions, and in smart homes and cities.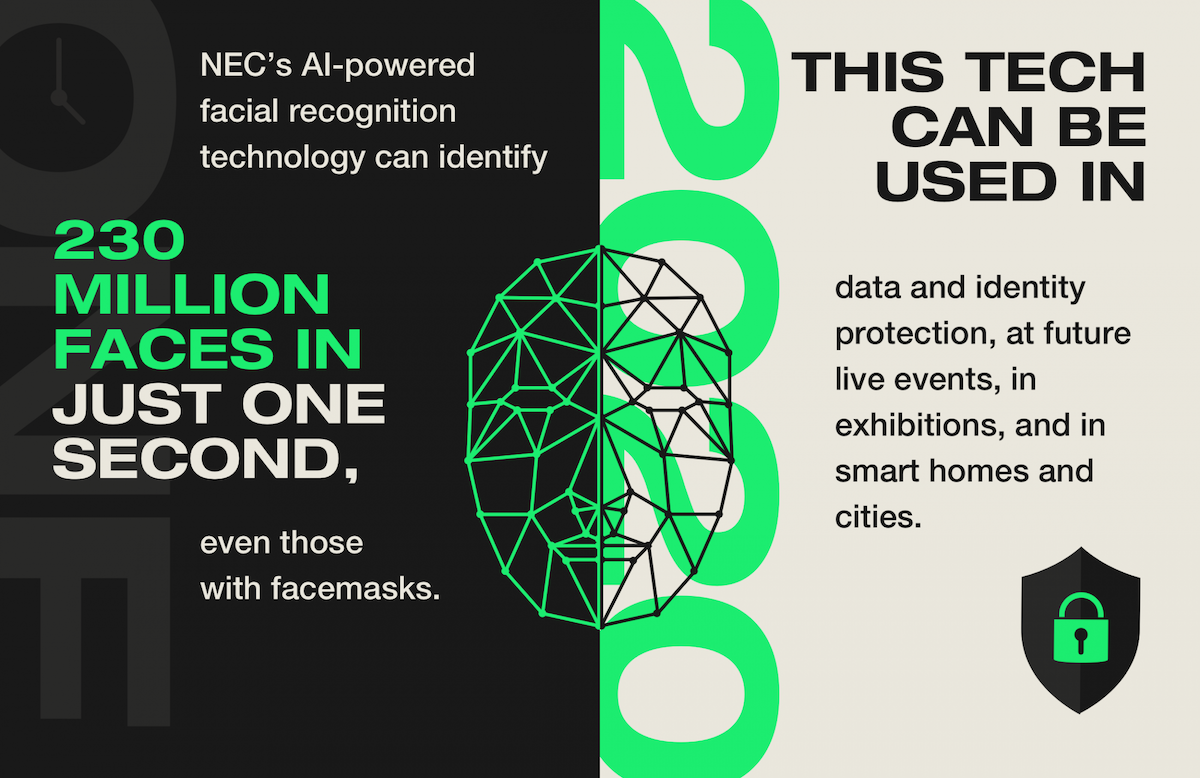 Promoting accessibility is also a key goal for Tokyo, the world's first city to host a second Paralympic Summer Games.
"Tokyo will use cutting-edge technology, such as 5G and robotics, and will implement various accessible and barrier-free initiatives throughout the city."
KOIKE Yuriko, Governor of Tokyo
For example, Toyota-manufactured robots--many categorized as assistive technologies capable of aiding the elderly or people with impairments--will feature throughout the Tokyo 2020 Games. One such example: the Human Support Robot that can help guide individuals in wheelchairs around the events venues without any difficulty.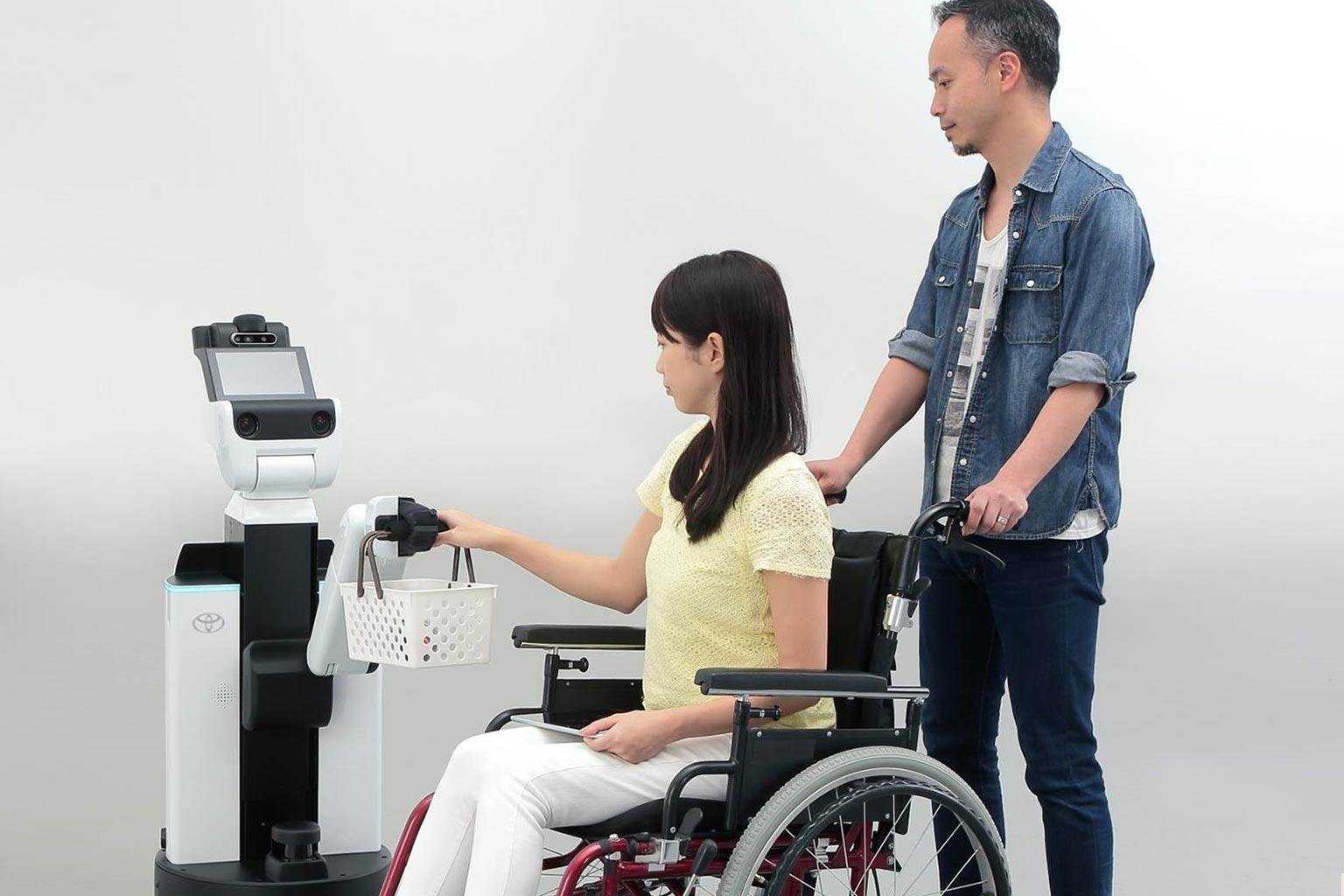 Accessibility enhancements for all people, regardless of disability, are built into Tokyo's vision of the city.
The extensive railroad network makes it possible to move around smoothly in this international business city. Elevators and escalators are some of the accessibility infrastructures installed in the parts of the railroad network such as in Toei (Metropolitan) Subway stations, and multilingual information is also available for international residents and visitors.
Other transportation systems and facilities in Tokyo are also equipped with multilingual, pictogram, voice guidance, and robot concierge. Installation of platform doors is underway to prevent falls from platforms, ensuring the safety of all passengers. This infrastructure development is part of Tokyo Metropolitan Government's commitment to ensure the city becomes more comfortable and safer to live in, for a diverse range of visitors and citizens.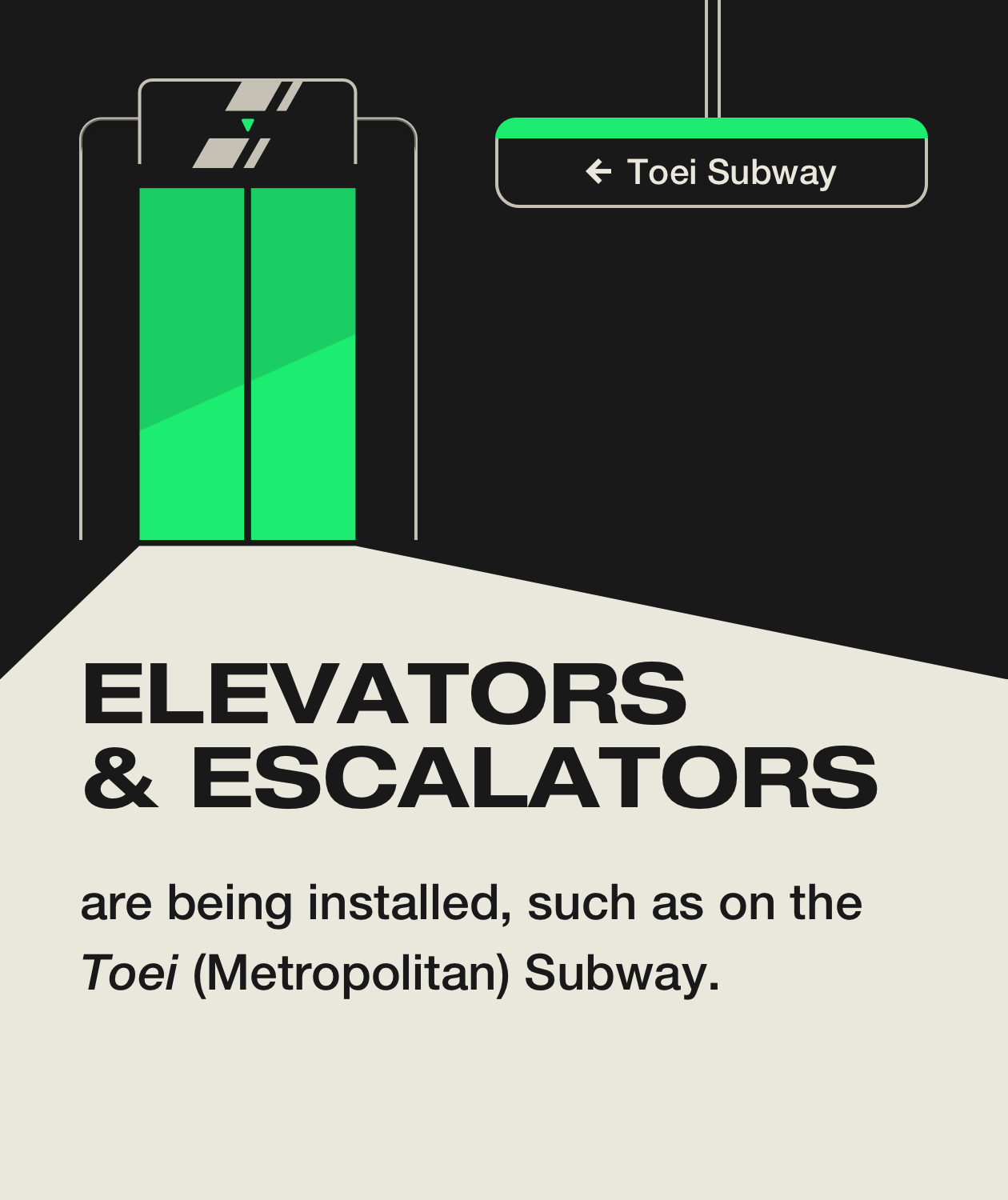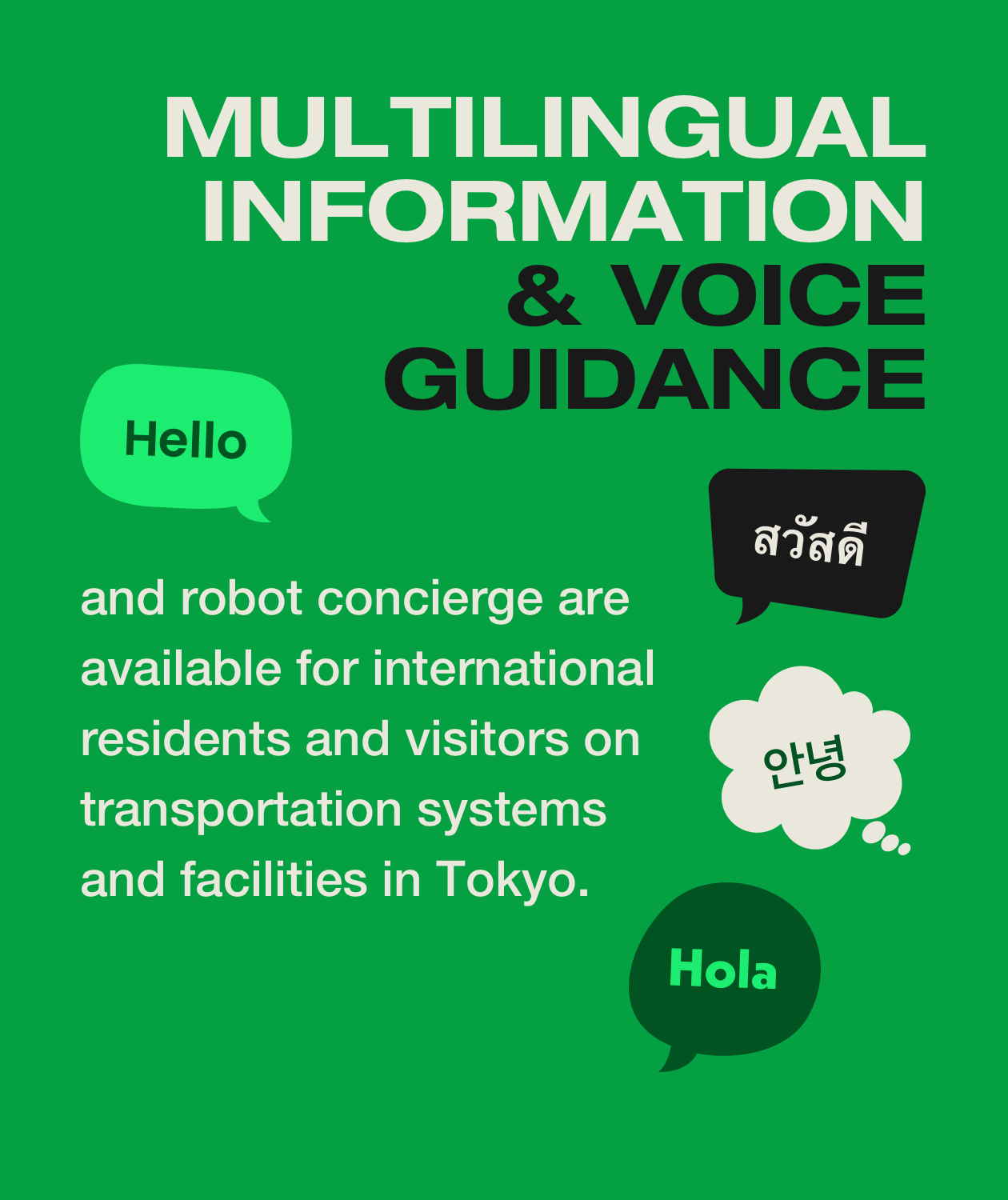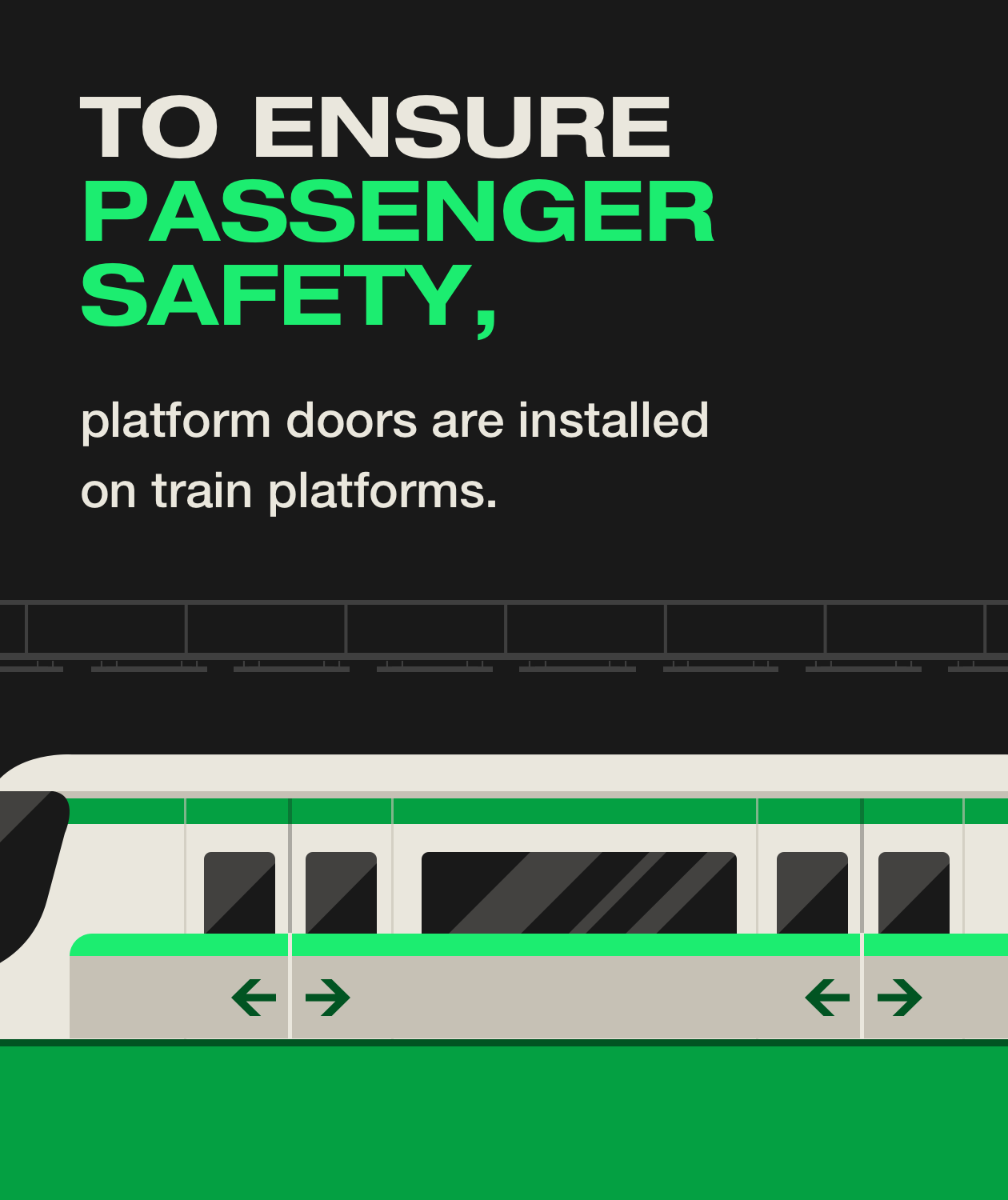 Tokyo is also living up to its high-tech image with a smart-city vision for the future. This vision will combine technology and innovation with green initiatives. One of the key measures is the promotion of 5G, which is being implemented in Tokyo through telecommunication carriers. The city is working to realize a "Connected Tokyo", a goal to make the city generally 5G by 2030.
These efforts, which have been accelerated by the decision to host the Tokyo 2020 Games, will serve as a legacy and the foundation for Tokyo Metropolitan Government's vision of "Sustainable Recovery".
A Greener City: "Time to Act"
The Tokyo Metropolitan Government (TMG) aims to achieve a 50% reduction in greenhouse gas (GHG) emissions by 2030 compared to the 2000 level. This is in line with its ambition to realize "Zero Emission Tokyo" that will contribute to virtually zero CO2 emissions by 2050.
With its vision of "Sustainable Recovery", TMG is prioritizing decarbonization and realizing sustainable lifestyles for people. Rather than simply returning society to the way it was before the pandemic, it aims to upgrade existing policies and create a resilient and sustainable society that can generate new value, while responding flexibly to changing circumstances.
In today's world, sustainability is inextricably linked to urban development and positive progress. As Governor Koike noted at the Davos Agenda hosted by the World Economic Forum in 2021, "TIME TO ACT" is Tokyo's slogan to accelerate climate actions. "We wish everyone to accelerate effective action against climate change," revealed Koike.
Along this initiative, TMG's ambition is to realize a hydrogen-based society. Hydrogen fuel, created by fusing hydrogen and oxygen atoms, is one of the world's cleanest energy sources: the only emission is water. It has been tipped as a replacement for fossil fuels in the national power grid. Adoption of hydrogen fuel will help to significantly reduce greenhouse gas (GHG) emissions.
In realizing this ambition, Tokyo is leading the world in showcasing its hydrogen fuel cell buses; 85 have been in operation as of March 2021. Additionally, 21 hydrogen stations have been established as charging stations for these fuel cell vehicles (FCVs) across the city. TMG's goal is to have more than 300 zero emission buses by 2030. TMG is also educating the public, especially the next generation, via a learning facility that allows hands-on learning of how hydrogen fuel works, and of Tokyo's vision of being a hydrogen-based society.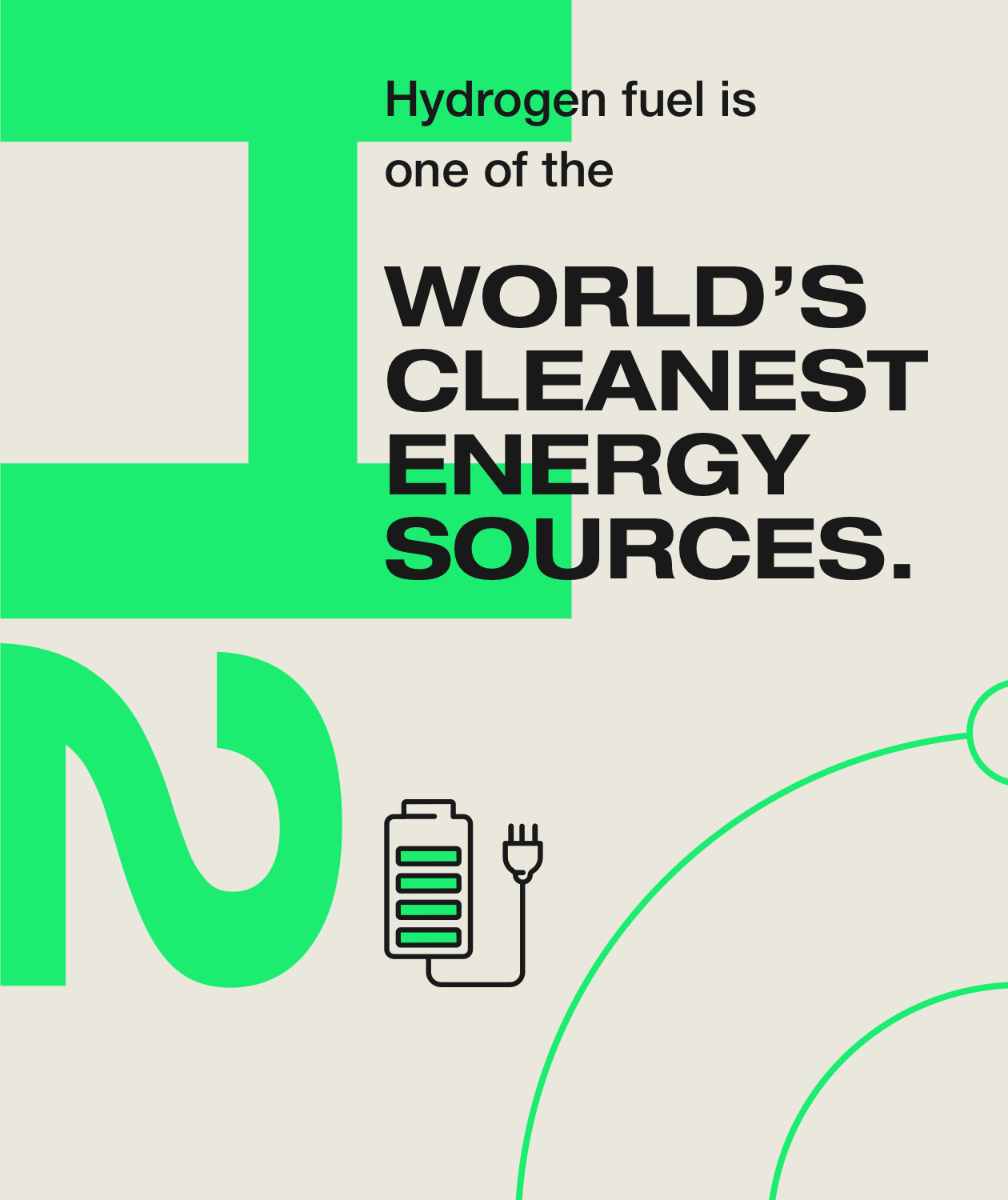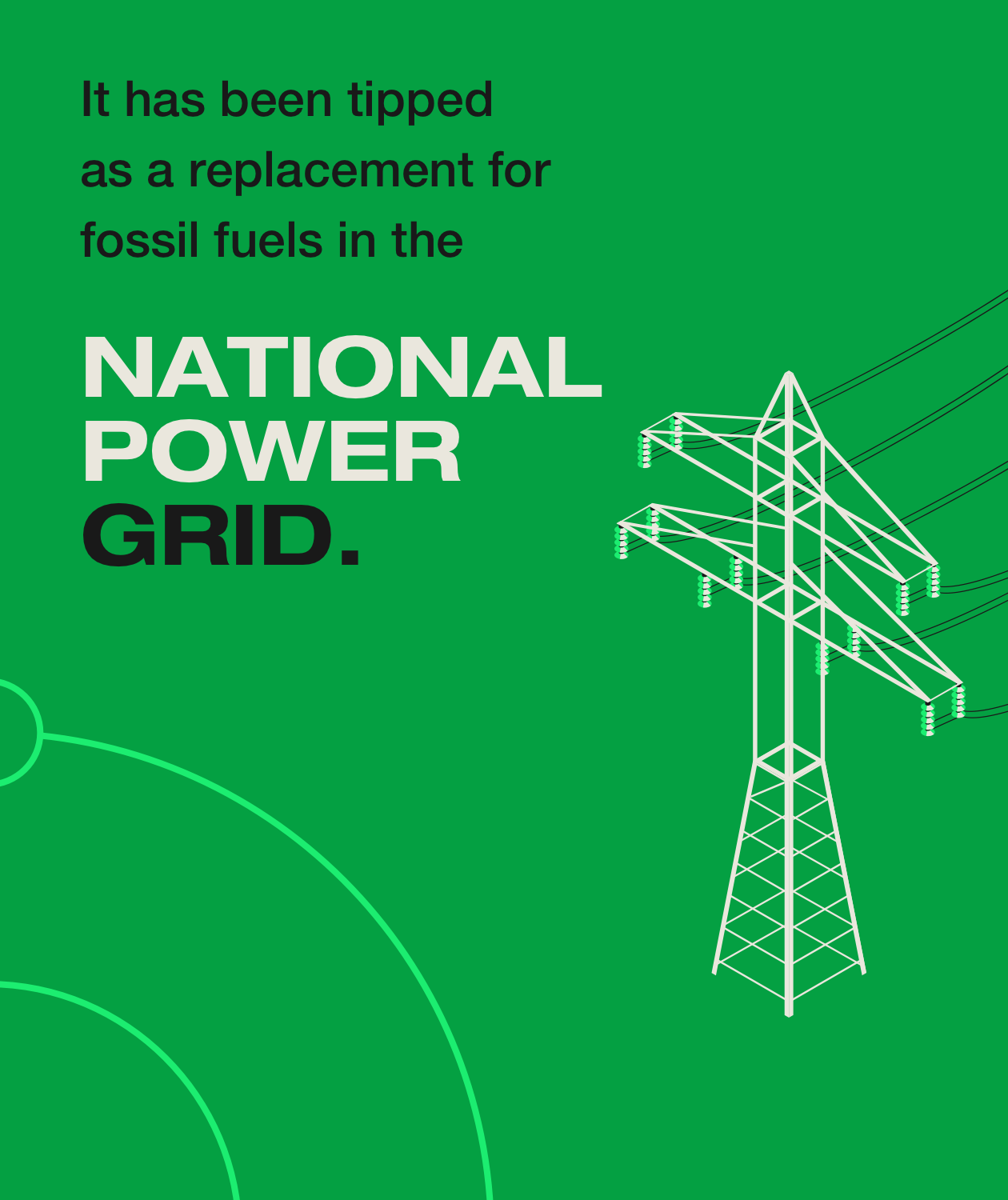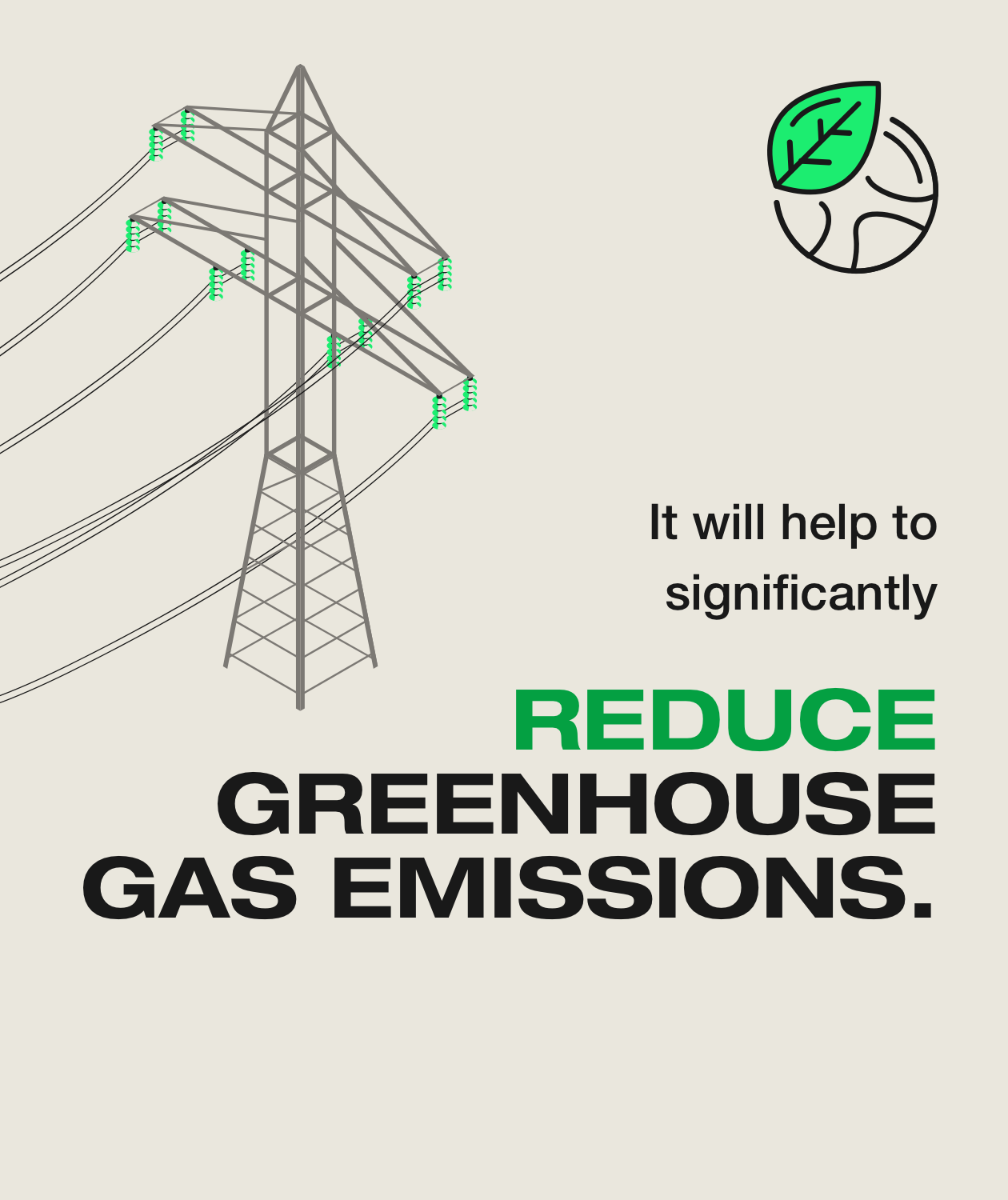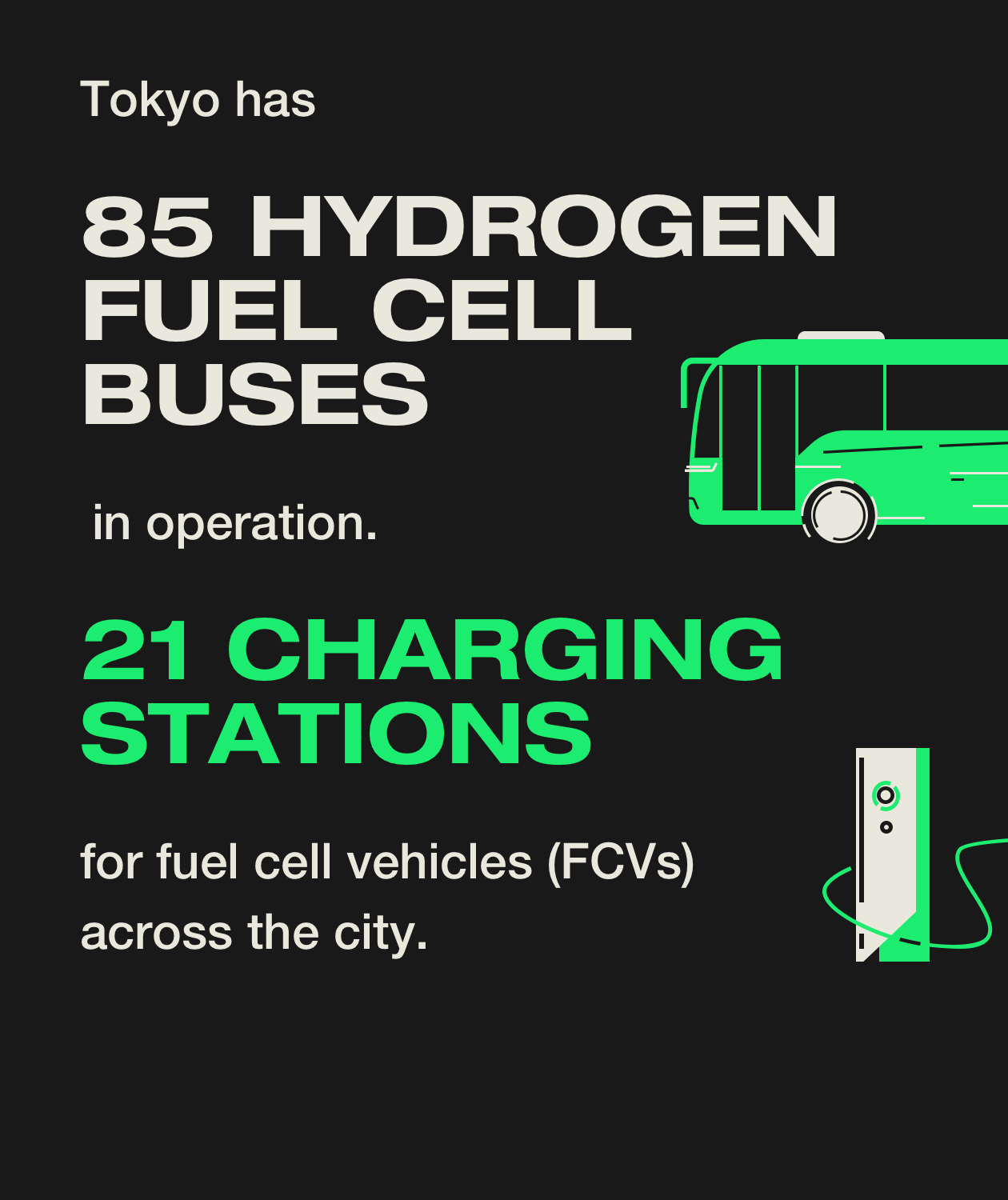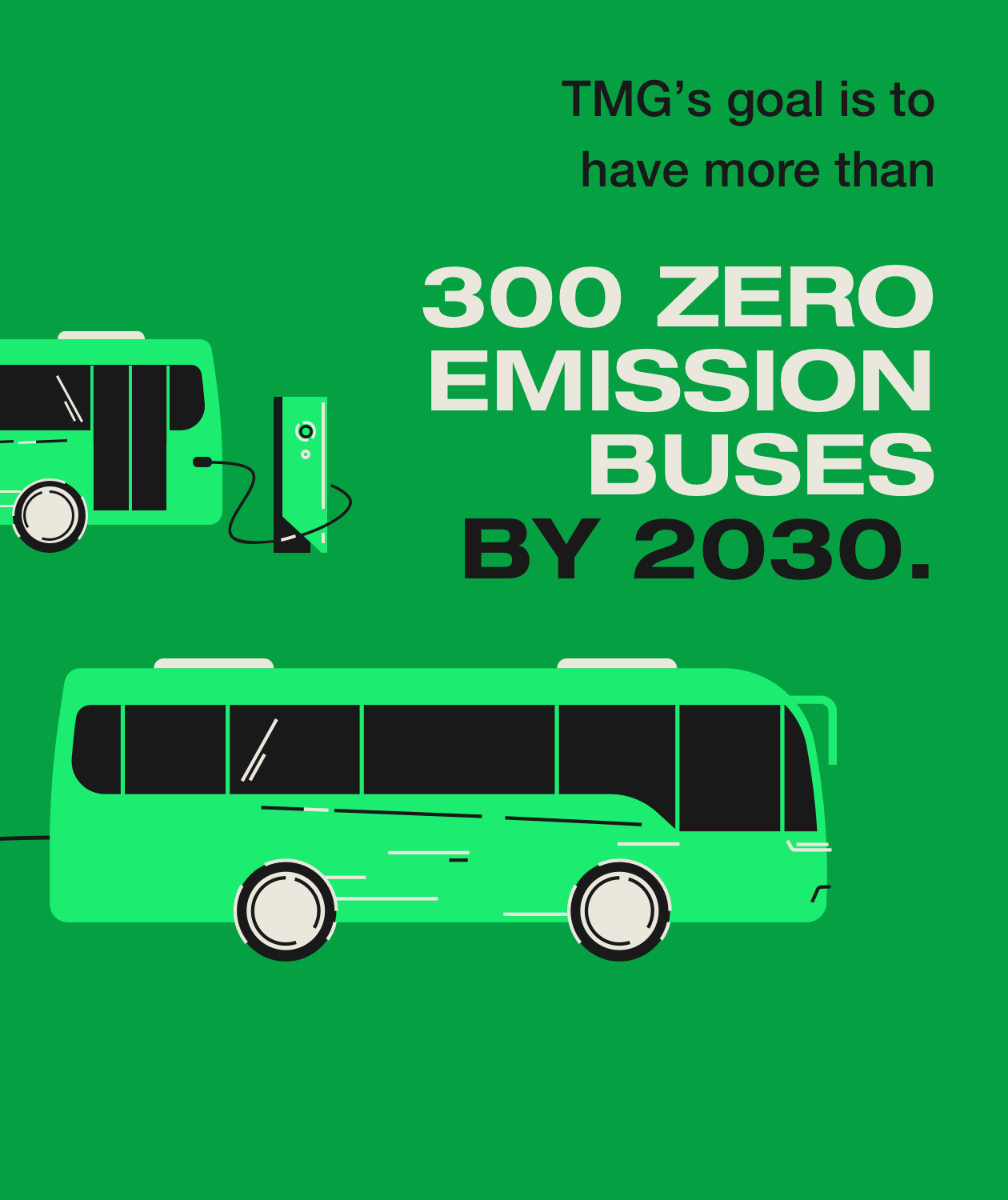 Tokyo is pushing for an increased number of zero-emission buildings to combat the 70% of total CO2 emissions currently produced by buildings across the city.
Since 2010, TMG has been running the world's first urban cap-and-trade program which covers office buildings in the commercial sector in addition to factories and other facilities in the industrial sector. This is a mandatory program to reduce the total amount of GHG emissions by large businesses in the city. Facilities under this program are required to achieve their reduction targets by procuring emission reductions from their own reduction measures and from the measures implemented by other facilities through emissions trading.
In fiscal 2019, emissions from large business sites in Tokyo were significantly reduced by 27% from the base-year emissions*.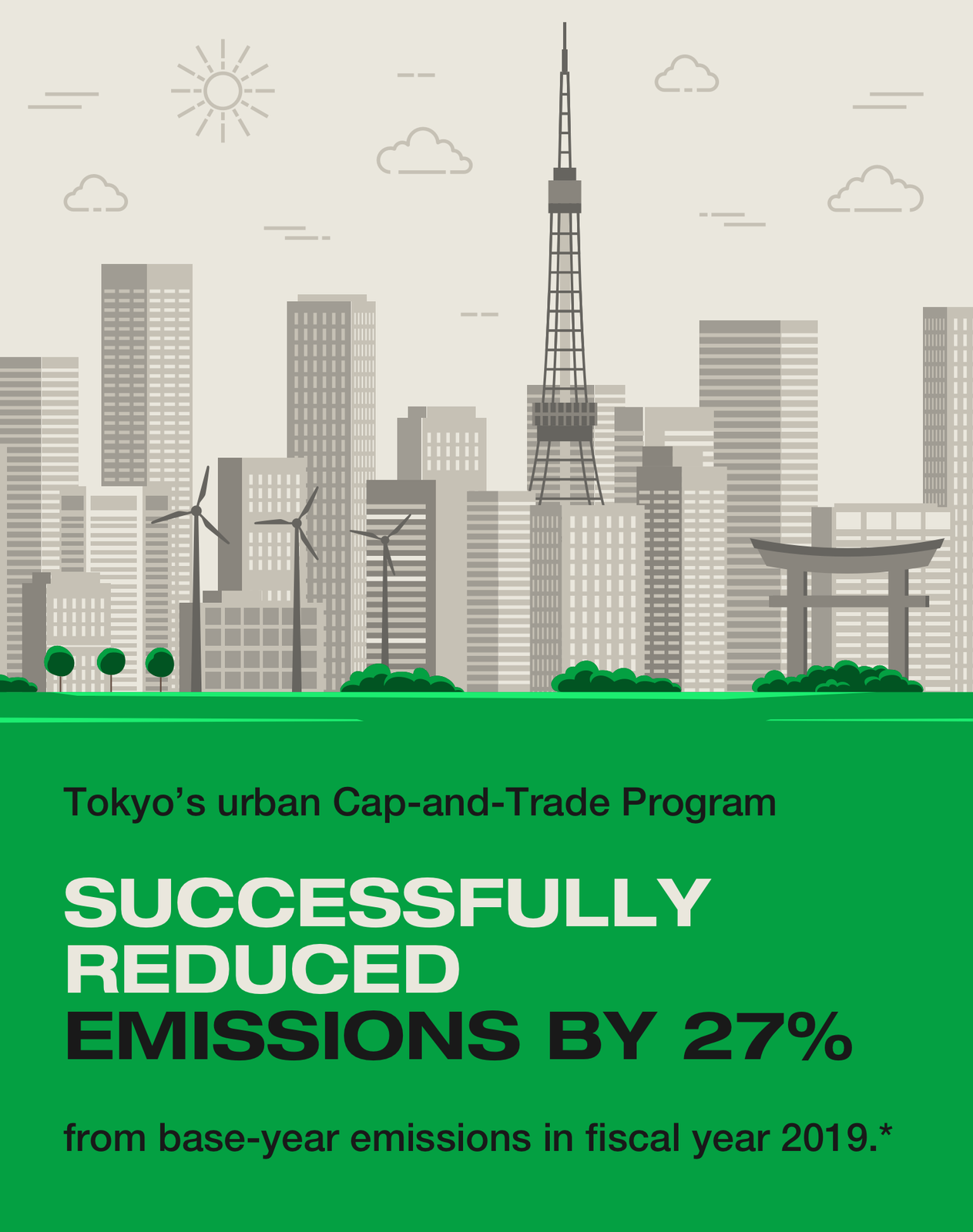 Tokyo's sustainable recovery is not only about the environment. Tokyo will tackle all areas of society, including education, workforce development, community development, urban development, arts, culture and sports, and the promotion of regional revitalization.
A Safer Future Awaits
Tokyo Governor Koike Yuriko said, "We will realize "sustainable recovery" in all policy areas, including the development of the many legacies we have refined in preparation for the Tokyo 2020 Games, and create a strong, sustainable city that can be chosen by the world."
This summer, TMG will host Re StaRT, an international conference discussing "Sustainable Recovery" and is calling for international cooperation. Tokyo will work with other cities around the world with the aim of global development and to share technology and innovations. The road to recovery will be long, but at its end awaits a better, safer, and more sustainable future for the world.