The Green City of the Future
As our society develops and the climate crisis gets more intense, cities are expected to be better prepared to deal with the challenges urban areas face. This is how Tokyo plans to face the challenges head-on.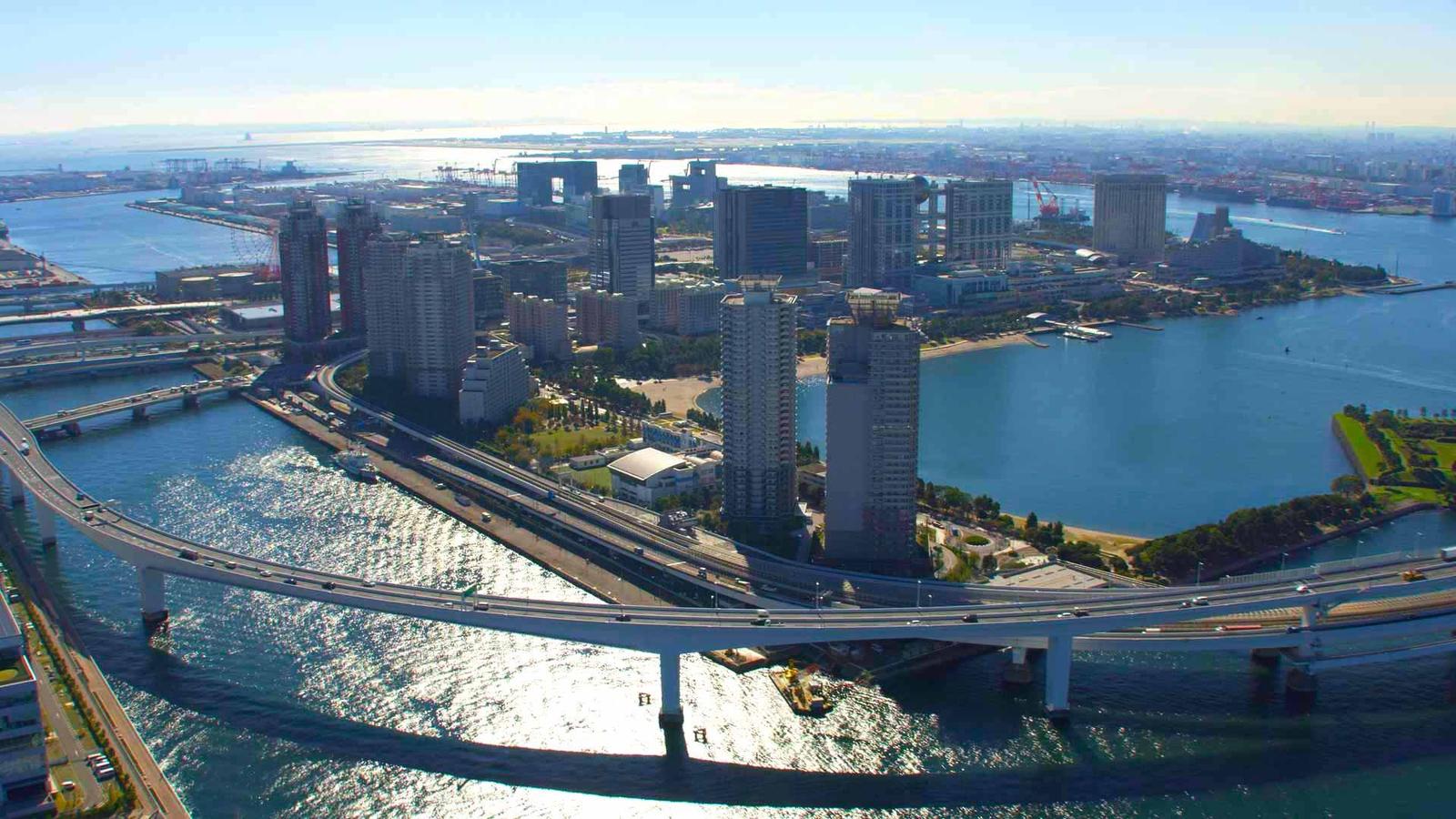 A New Vision
As the world becomes increasingly urbanized, building and keeping sustainable cities will be challenging. Even as urgent warnings ring globally on the climate crisis, C40 estimates that the world's cities emit more than 70% of the world's carbon dioxide.
Tokyo's goal of becoming a major player in environmental sustainability and climate action is well known. The city seeks to achieve its ambitious goals for a cleaner and greener future by utilizing state-of-the-art technology, implementing environmental policies, and cooperating with academic institutions, public and private sectors, and NGOs.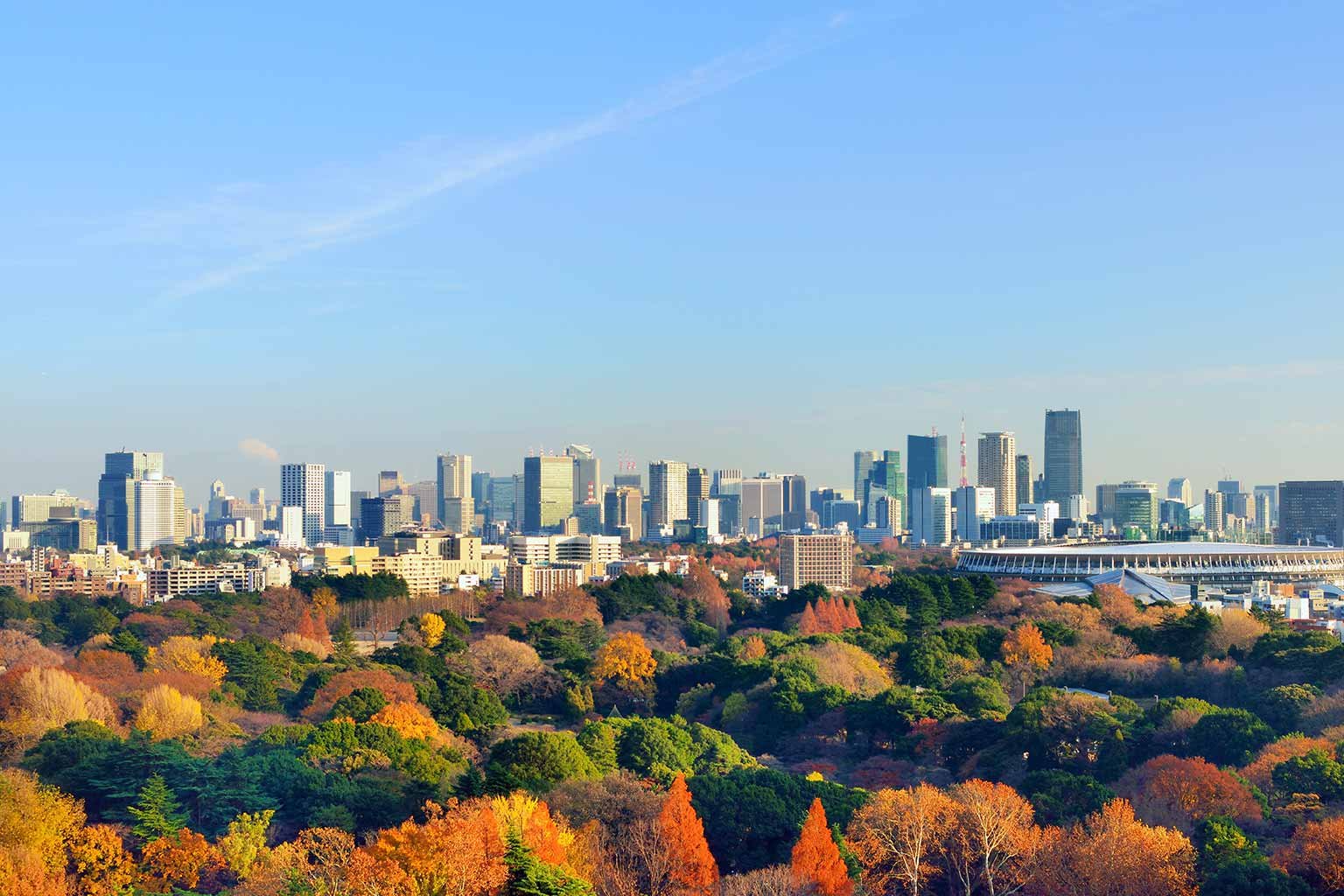 2030: Greening a City
A future-oriented action plan to create a sustainable city in Tokyo is already underway. The Tokyo Metropolitan Government (TMG) is encouraging a redirection of efforts in business innovation, energy production, transport, agriculture, construction, and manufacturing to be more aligned with environmental sustainability.
The 2030 targets have set a precedent for new corporate social responsibility models in Tokyo. To meet these targets, businesses, organizations and groups, as well as every citizen of Tokyo will need to play to their part:
50% reduction in GHG emissions from 2000 levels
Approximately 50% renewable energy power use
50% reduction of energy consumption in Tokyo compared to 200
Phasing out 100% of the sale of new gasoline-only passenger cars in Tokyo by 2030
Phasing out 100% of the sale of new gasoline-only motorcycles in Tokyo by 2035
50% reduction in food waste compared with FY 2000
The annual average of all monitoring stations to show concentration of PM2.5 of less than 10 μg/m3
Increase the total number of fieldwork program participants in Tokyo's conservation and forested areas which are key to biodiversity to 58,000 (since 2015)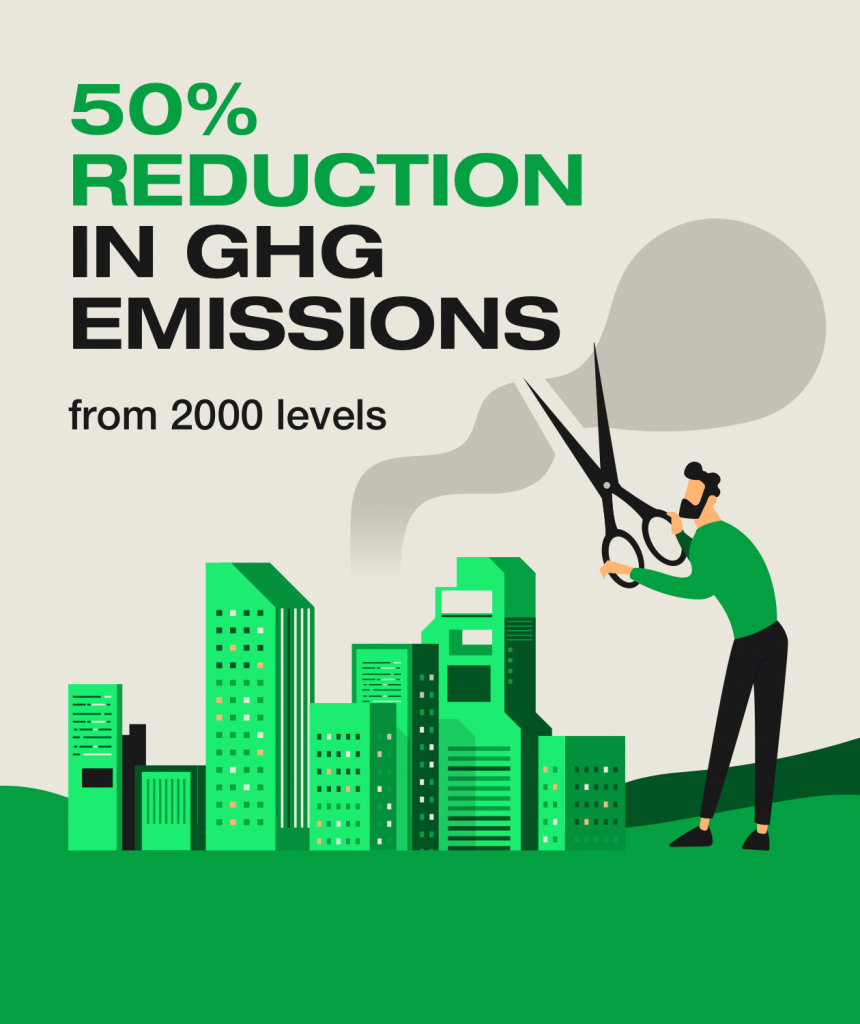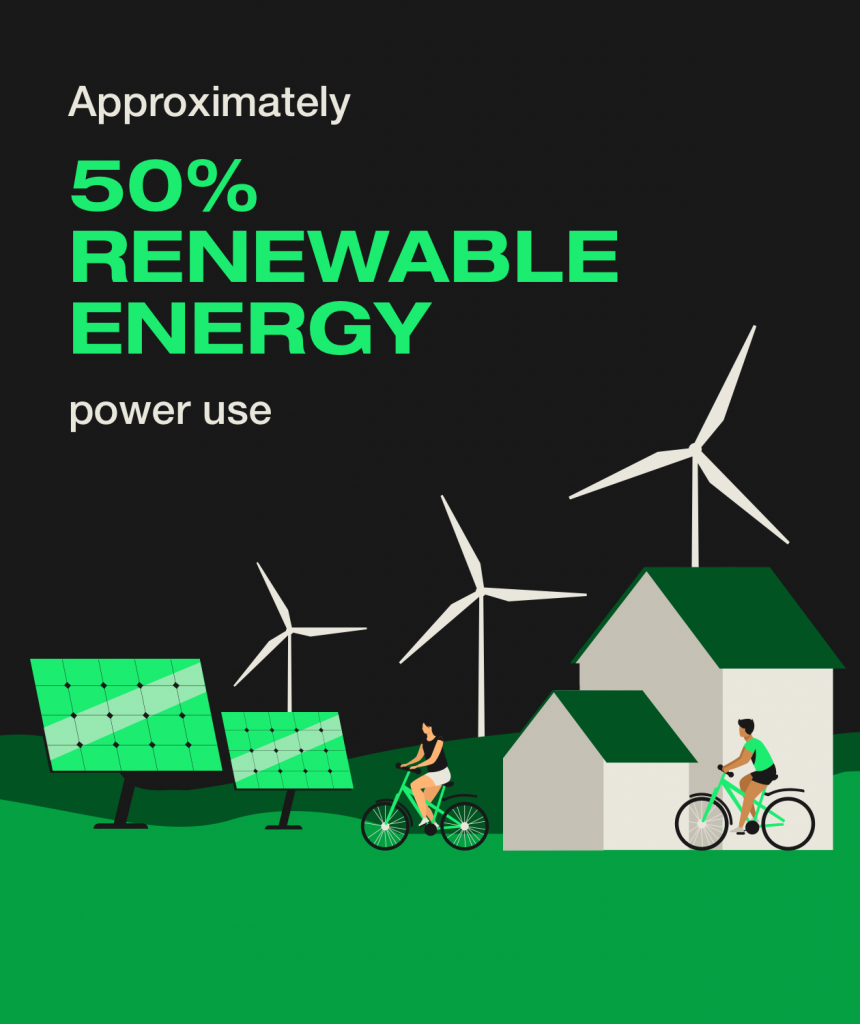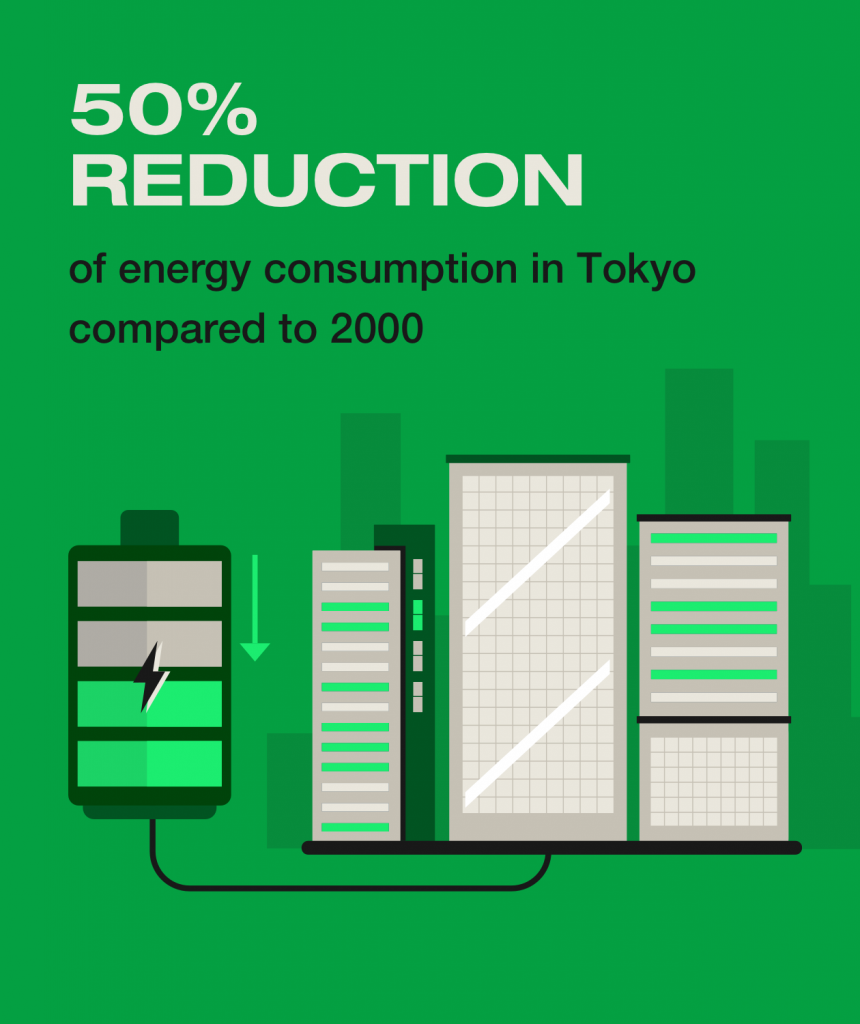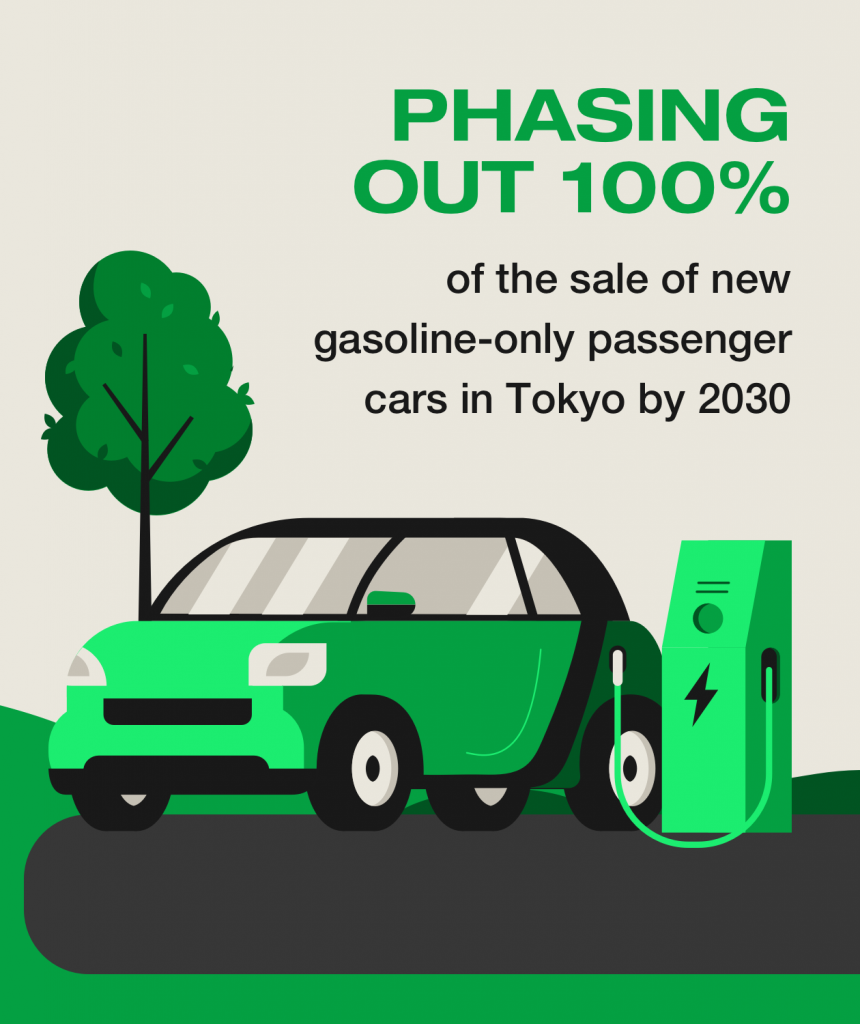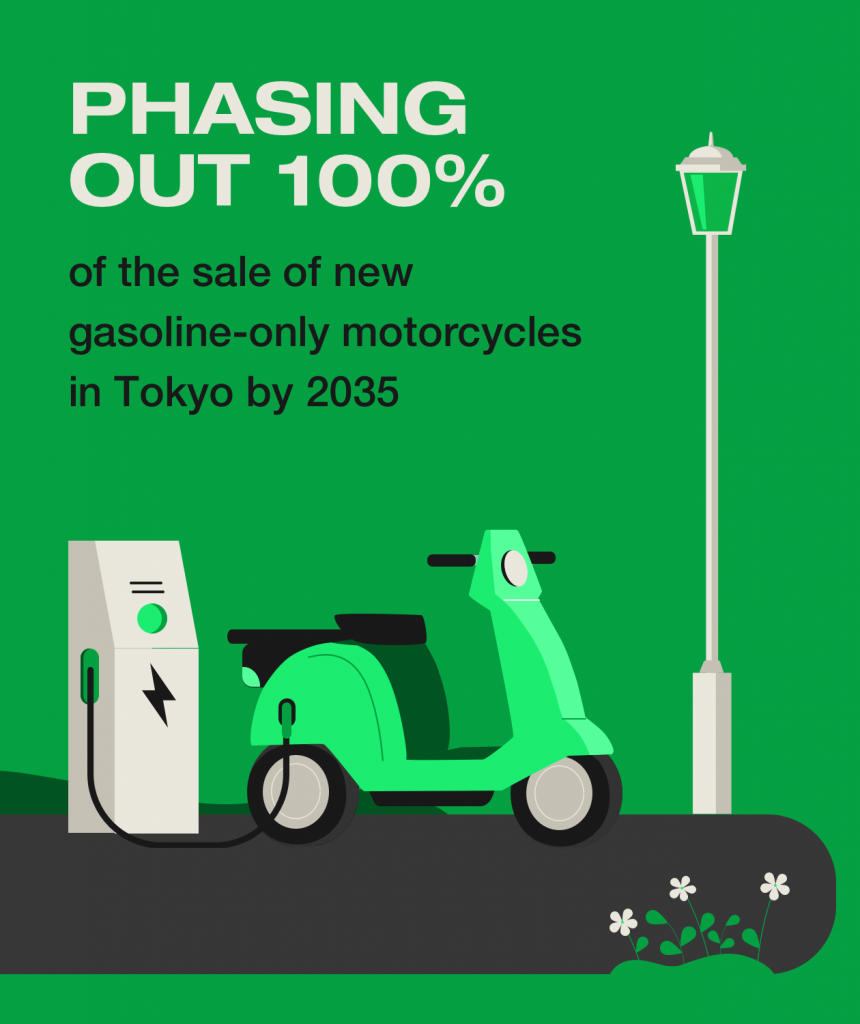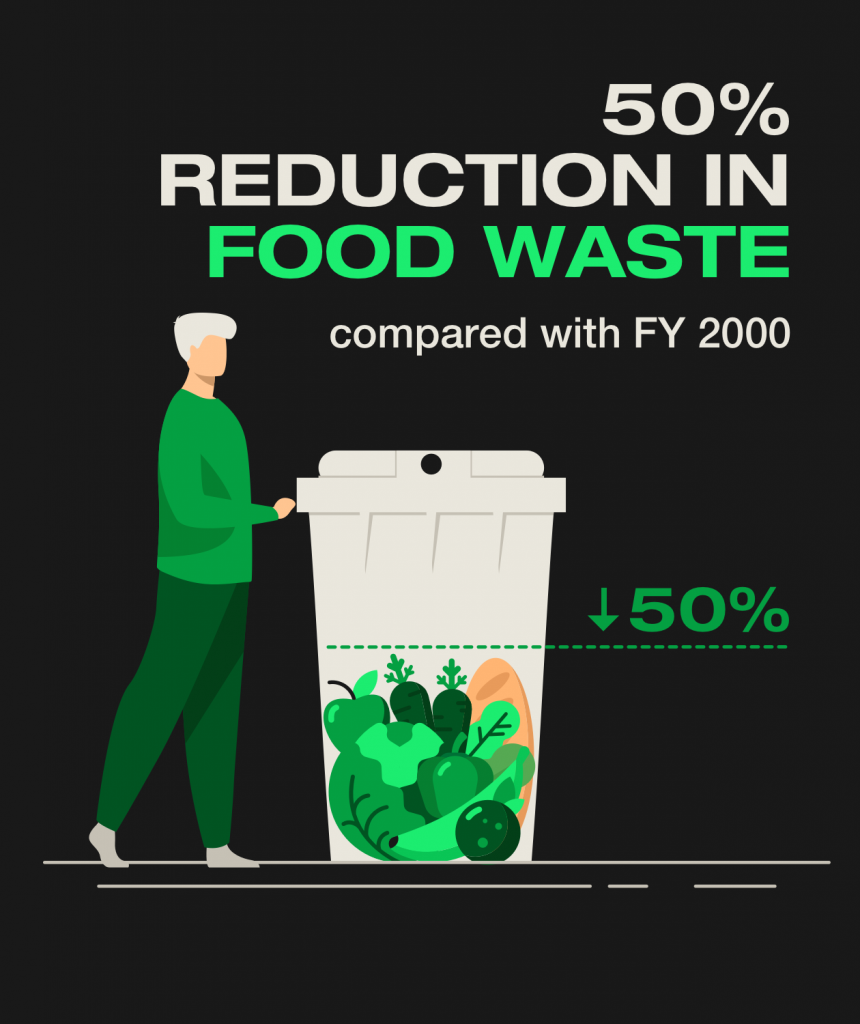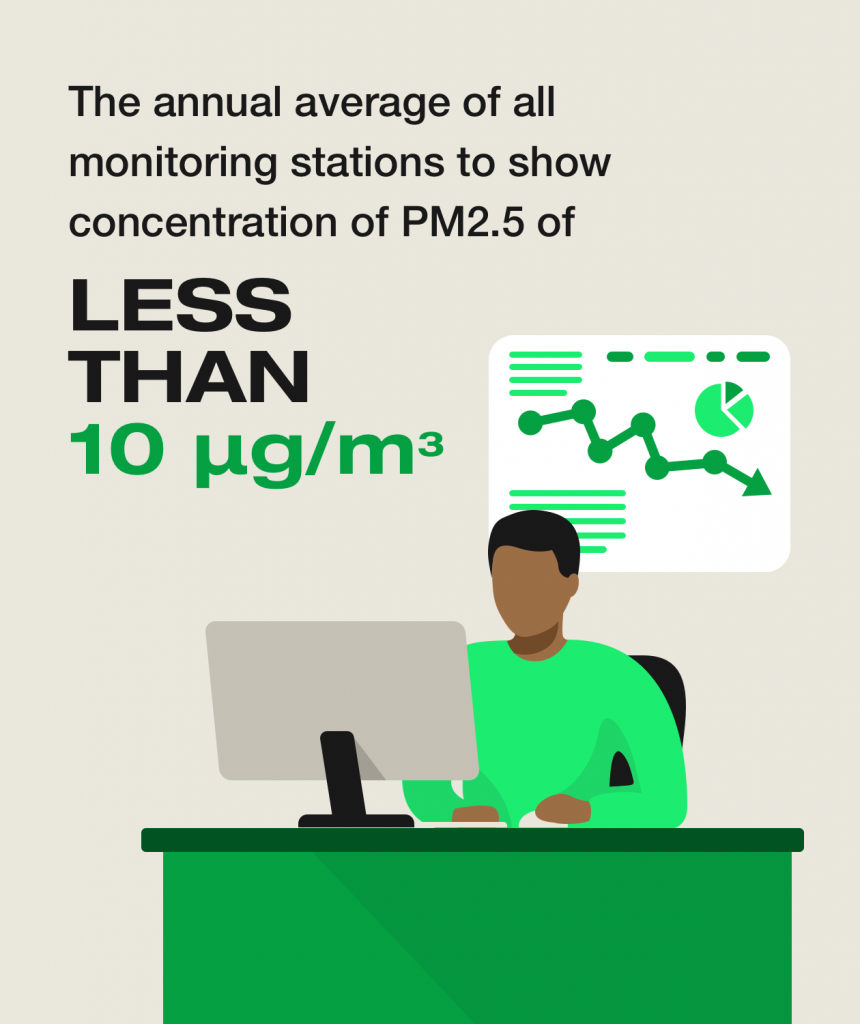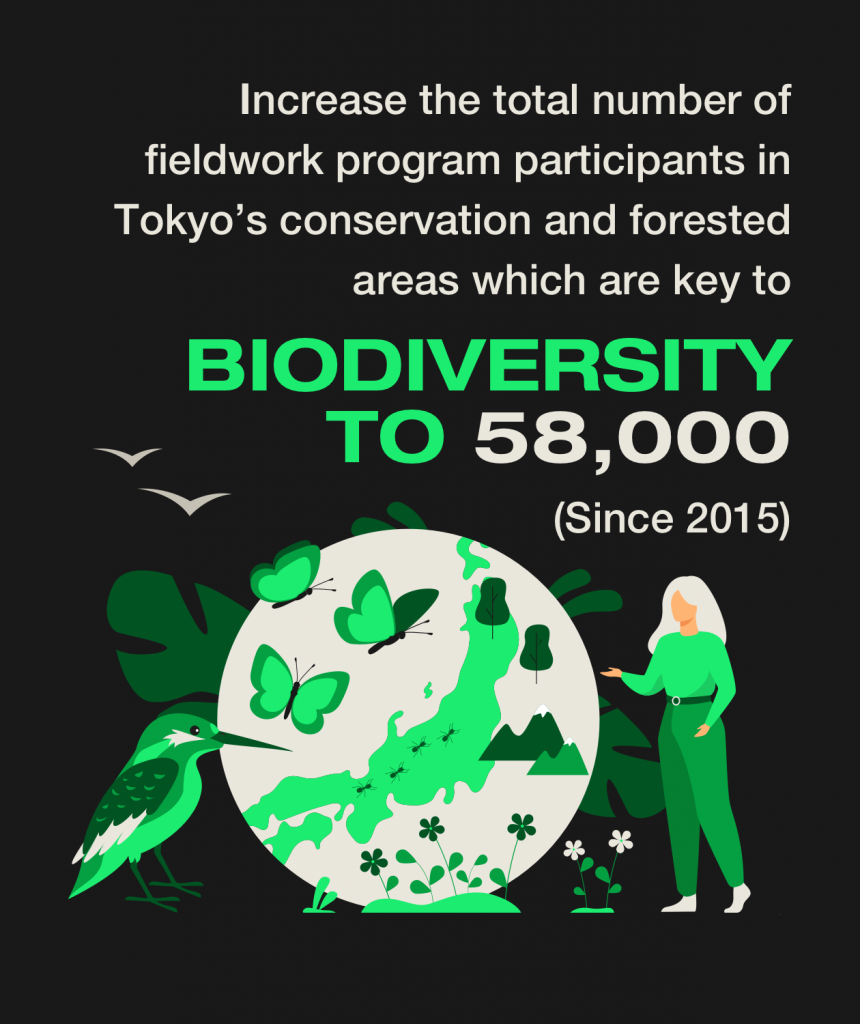 In this journey to a more sustainable future for Tokyo, many private companies, large and small, are working in coordination with TMG's environmental guidelines and the UN Sustainable Development Goals (SDGs). Consultancy firms have also sprung forth to further educate companies on how to stay true to these guidelines. Offering sustainability education commercially proves there is a real thirst for climate-conscious knowledge in Tokyo's corporate boardrooms, which will benefit society in the future. Energy companies such as Minna-Denryoku, now known as Updater Co., Ltd, are adopting green practices in their business operations.
Updater, a Tokyo-based electric company, builds its business model with environmental concerns in mind. The electricity company, whose former name means "Everybody's Power", supplies renewable energy to consumers, acting as a liaison between producers and the public.
The company purchases electricity from power producers all over Japan and spokesperson Nakamura Maki shares how the company ensures proper procurement standards are in place. "For example, we check for any major environmental damage, or if there are any lawsuits in the area. Then we ask each and every one of them to let us purchase their electricity."
"Updater will contribute to the realization of a decarbonized society by increasing the number of consumers that choose renewable energy and generators," says Nakamura.
In February 2021, Updater became a certified supplier of "low-carbon electricity" which can be used to calculate CO2 reductions under the TMG's Cap & Trade Program, making it an exemplary company in Tokyo's renewable energy sphere.
"We believe that the number of consumers who resonate with Updater is gradually increasing," says Nakamura, "due to our policy of focusing on the environment, rather than price."
On the grassroots level, TMG believes that every individual should have access to renewable energy. The "Renewable Electricity Together" campaign is a project launched by the TMG in 2019 as the first initiative of its kind in Japan to promote the use of renewable energy electricity in homes. TMG is also expanding this movement by working together to allow participation not only from Tokyo but also from neighboring prefectures and cities.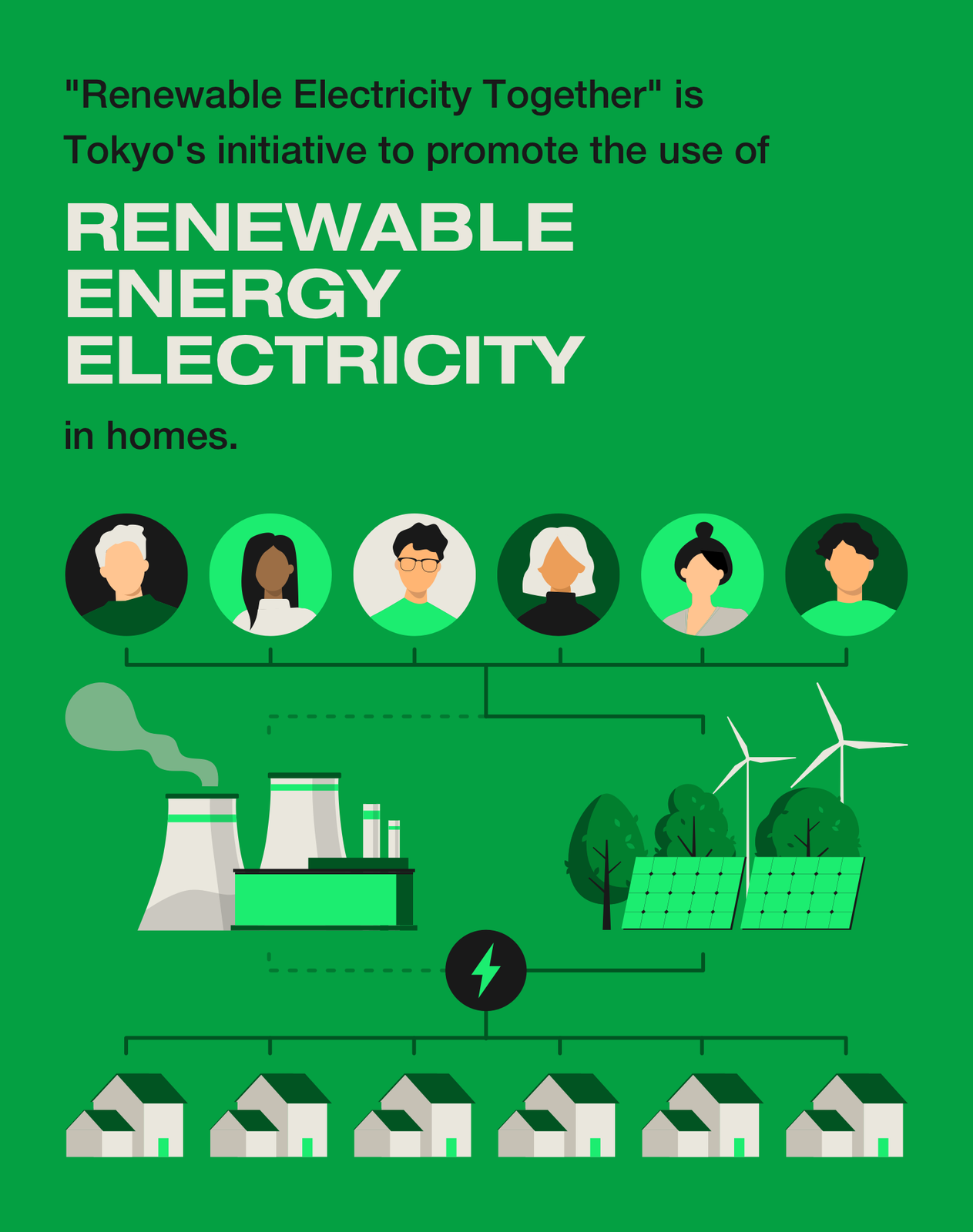 2050: Zero Emission Tokyo Strategy
The Zero Emission Tokyo Strategy is Japan's early-stage ambitious strategy to confront the growing climate crisis and realize a Zero Emission Tokyo in 2050. To achieve its net-zero carbon goal, the TMG recognizes that the action for the next decade until 2030 is extremely important. It is pushing for efforts such as "Carbon Half" to reduce greenhouse gas emissions by 50% from 2000 levels by 2030, and the increased use of electricity generated from renewable sources to approximately 50%. In addition, it aims to transition the city to a circular economy and establish sustainable resource use.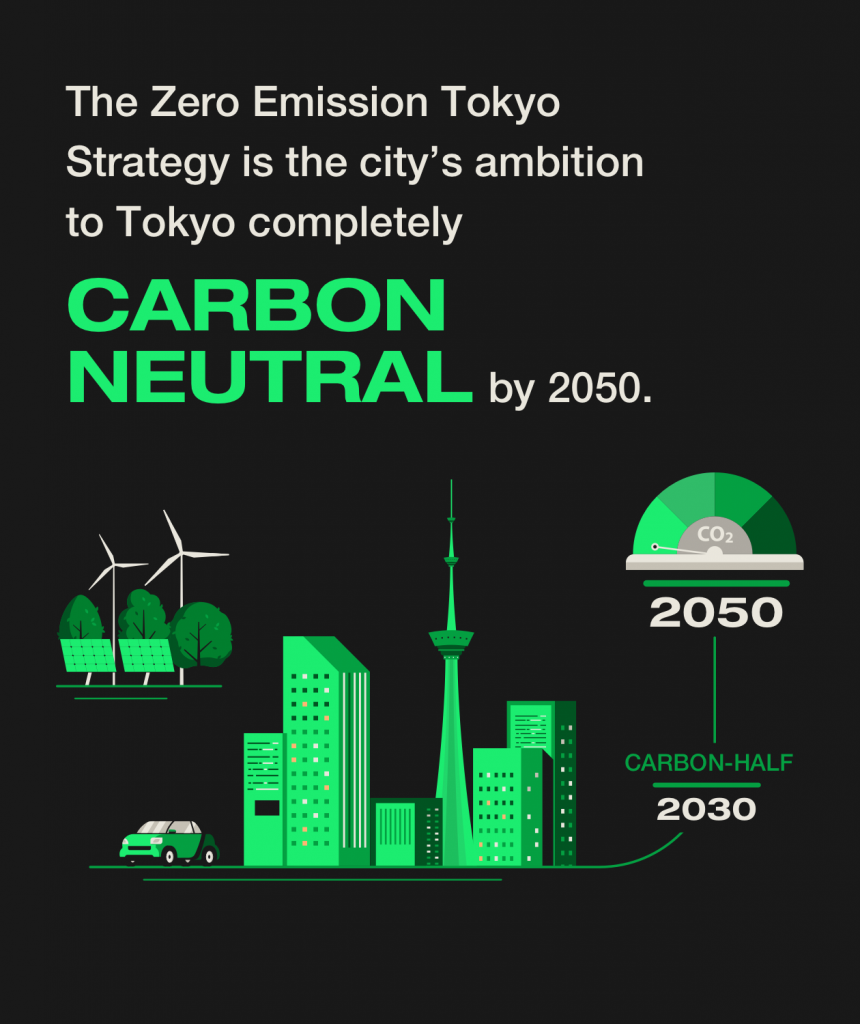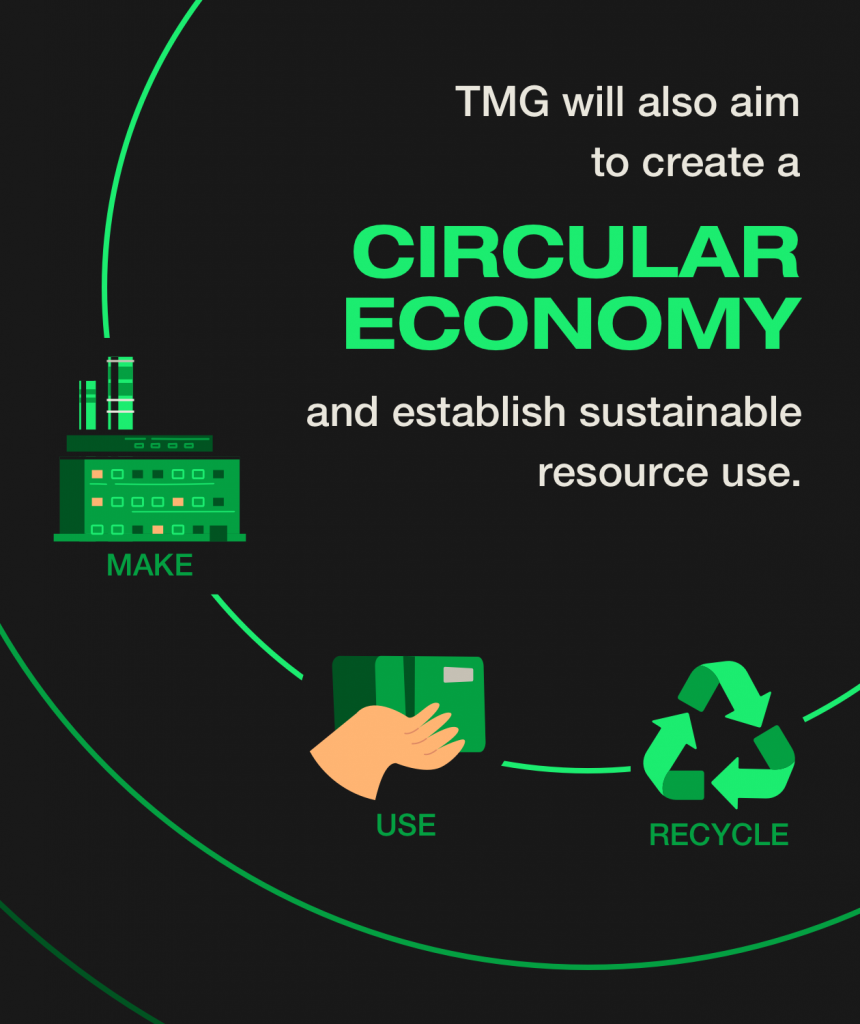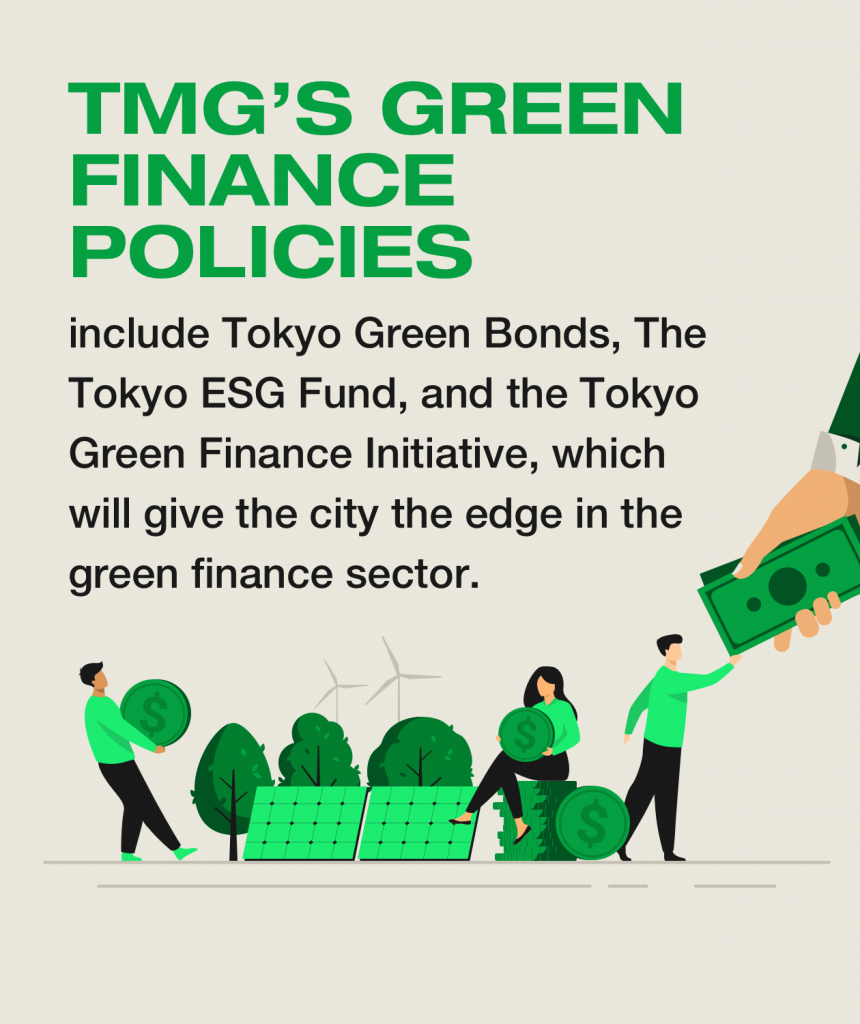 In order to achieve this ambitious goal, it is essential to revitalize green finance to financially support the enormous demand for decarbonization. The TMG's green finance policies include "Tokyo Green Bonds", the first green bond issued in 2017 by a local government in Japan, which invests funds in conservation of the natural environment and response to climate change, and "The Tokyo ESG Fund" established in fiscal 2019, which makes diversified investments in renewable power generation facilities in Japan. In addition, the Tokyo Green Finance Initiative (TGFI) is a strategic initiative launched in June 2021 to oversee the development of green finance in the nation's capital. Through these programs, Tokyo will enhance its competitive edge in the green finance sector.
To achieve a decarbonized society, it is vital to strengthen partnerships with local municipalities, industry groups, climate-action NGOs, and to also collaborate with key stakeholders, such as businesses, individuals, academic institutions, both locally and globally.
In early August, the TMG held an international conference, Re StaRT, on sustainable recovery. Koike Yuriko, Governor of Tokyo, together with the mayors of Paris, Los Angeles, Dakar, and Brisbane, adopted the Tokyo Declaration on Sustainable Recovery and plans are underway to extend to major cities around the world.
In addition, Tokyo hosted the Time to Act: Climate Action Forum in mid-October on accelerating efforts to achieve the "2030 Carbon Half", holding discussions with the President of the World Economic Forum, and leaders of major cities actively addressing climate change issues.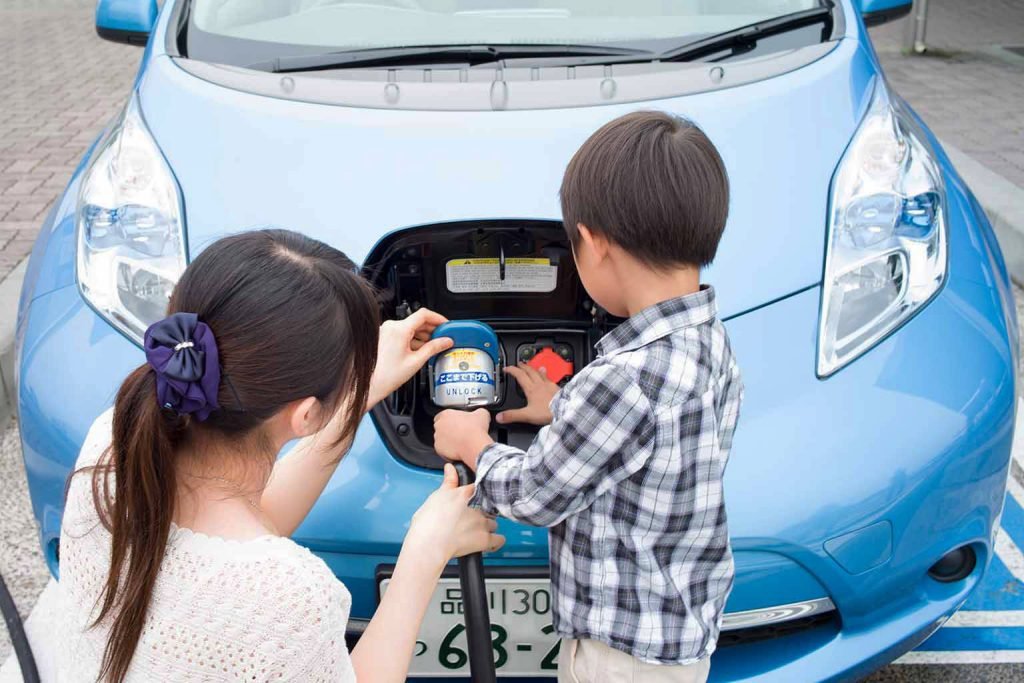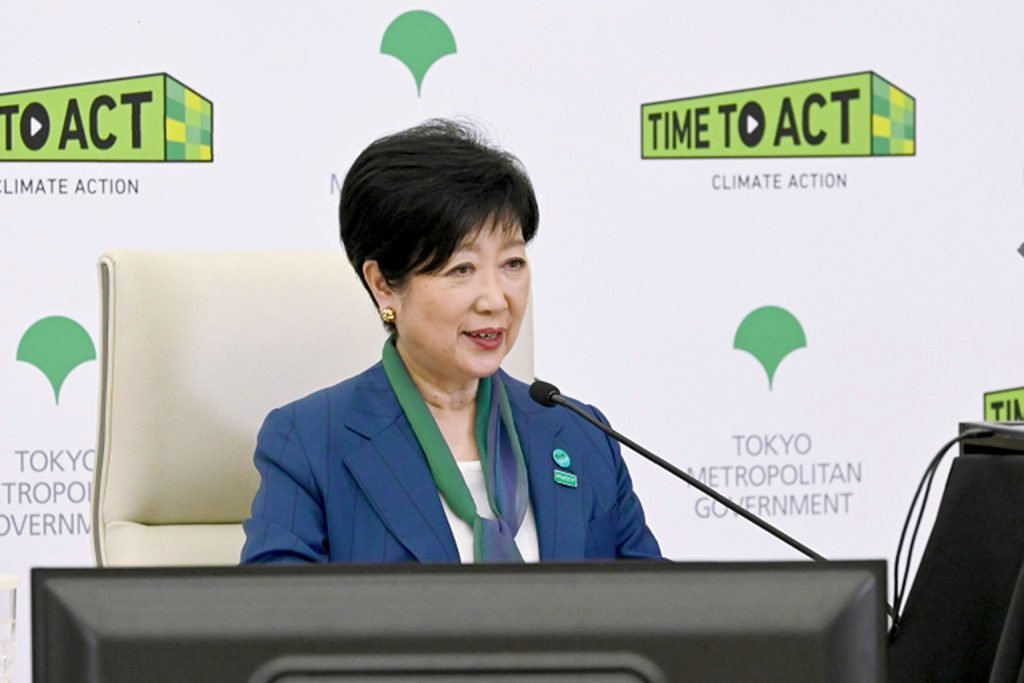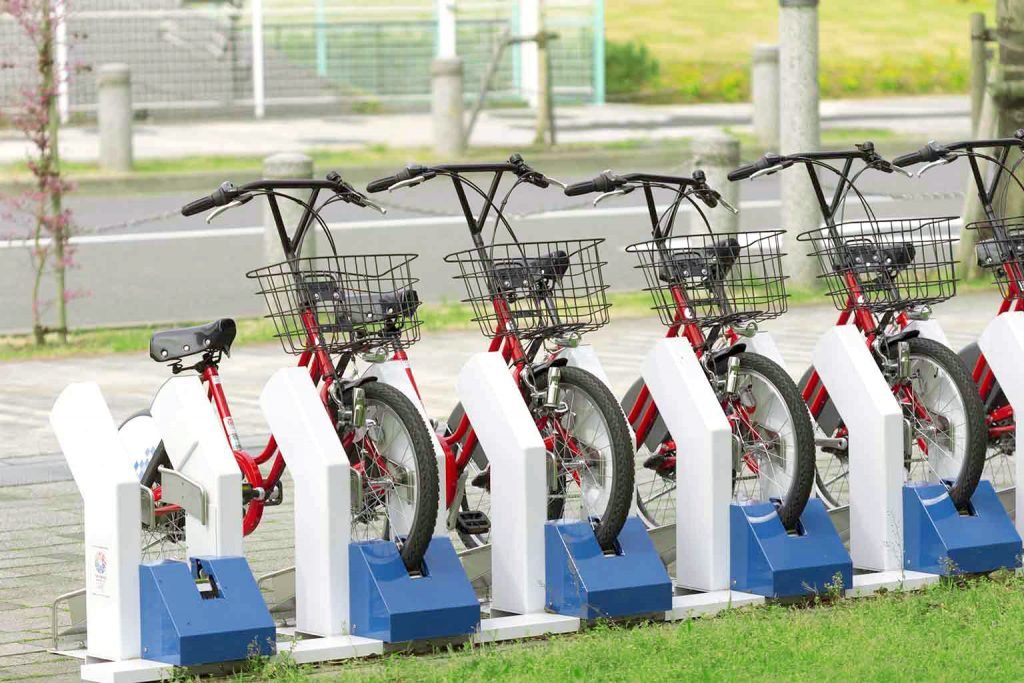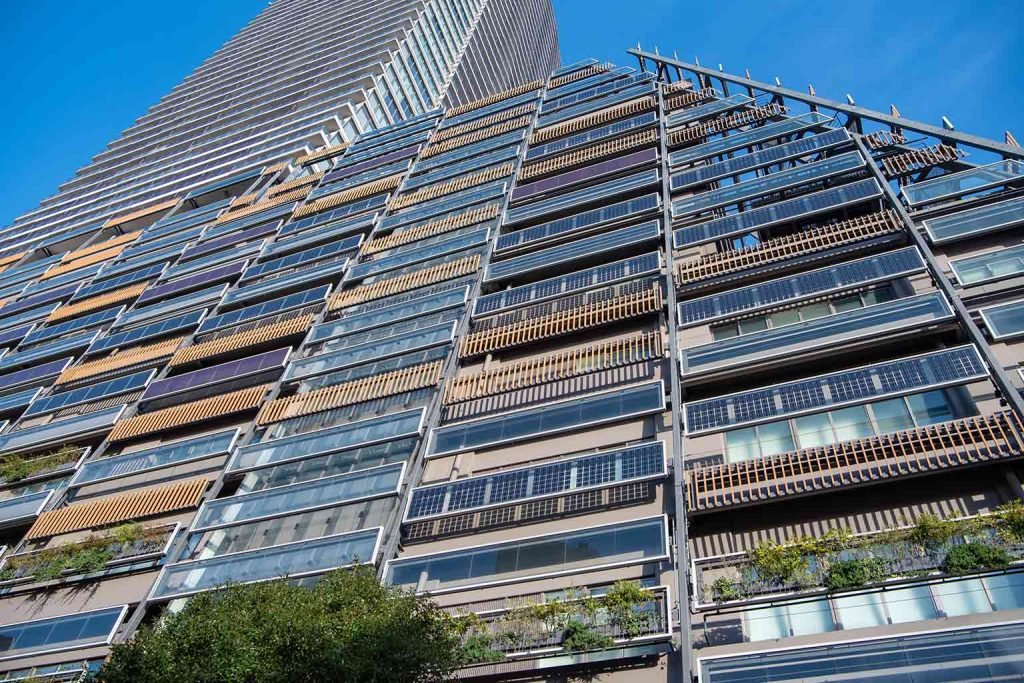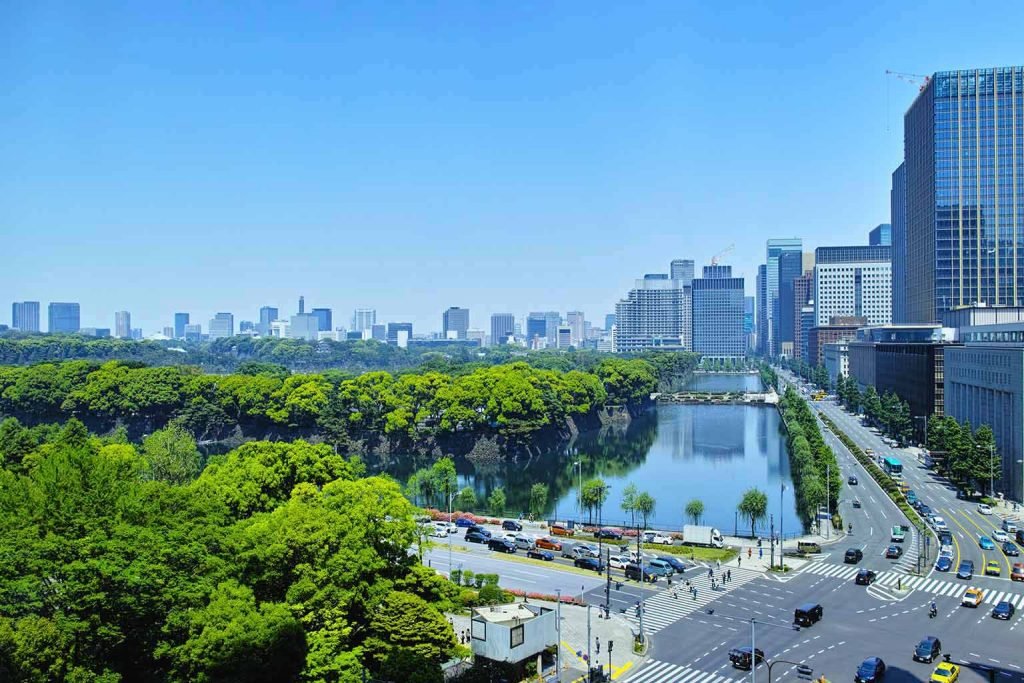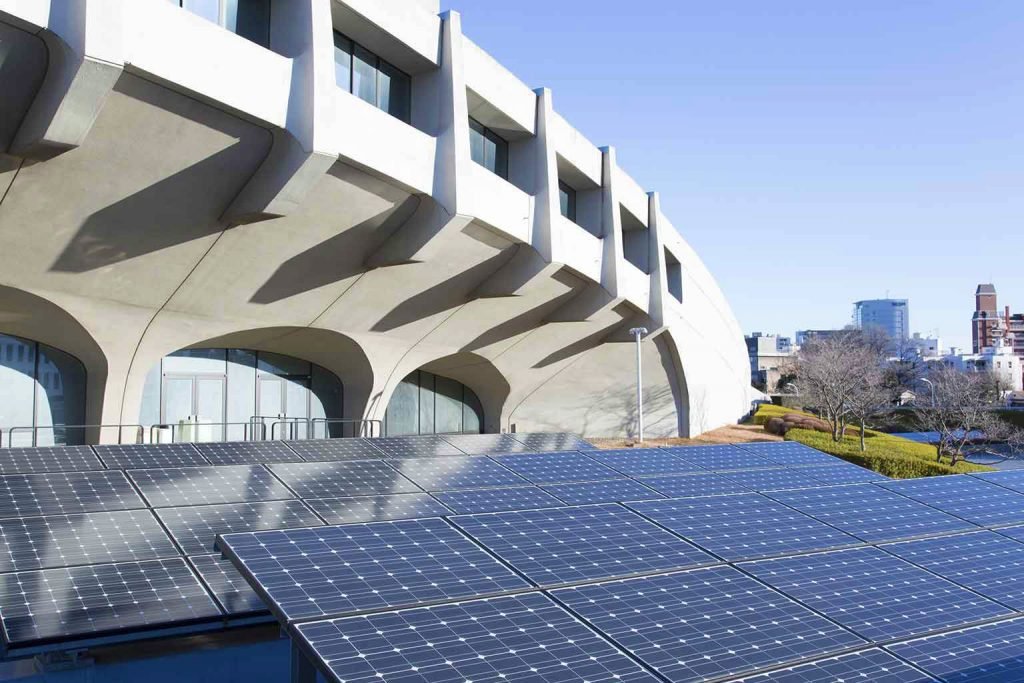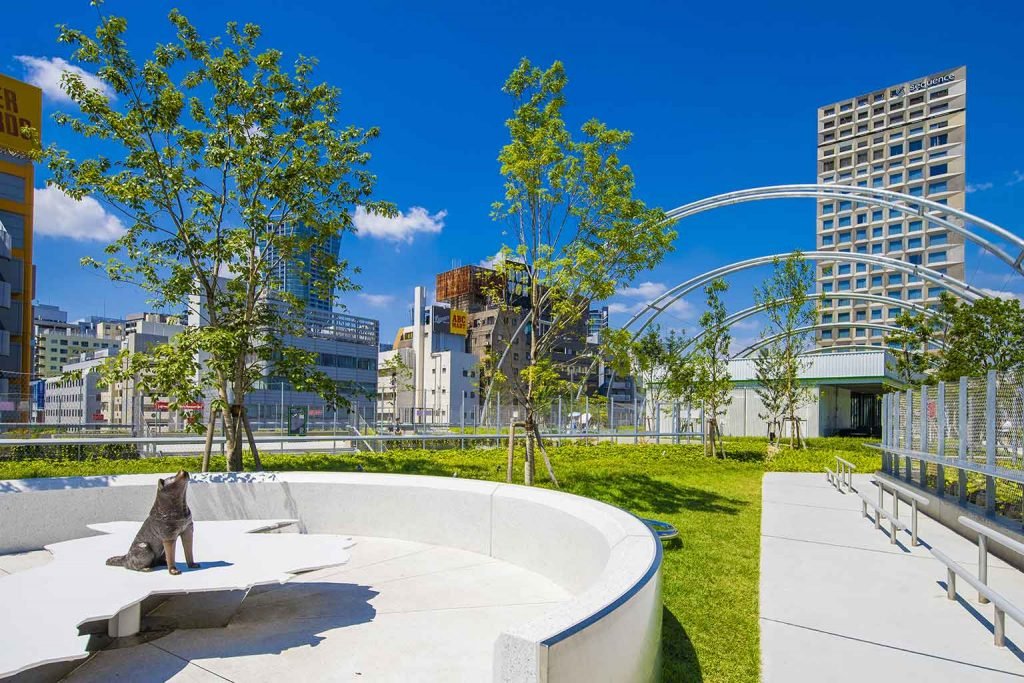 Professor Ishii Naoko, Executive Vice President and Director for Center for Global Commons of the University of Tokyo and former CEO of the Global Environmental Facility (GEF) from 2012 to 2020, believes private institutions are listening to the TMG's strong sustainability message. An ambitious target such as aiming at new sales of passenger cars 100% EV by 2030 has big impact on the business.
"Tokyo must be a laboratory of new ideas created by the business, citizens, and government together. It has provided a model such as the emission trading scheme (ETS) already followed by cities in the world."
Professor Naoko Ishii, Executive Vice President and Director for Center for Global Commons of the University of Tokyo and former CEO of the Global Environmental Facility (GEF)
In her view, collaborative success hinges upon the city leading by example. And Tokyo is case in point with its 2030 and 2050 climate goals. "Tokyo's effort is highly regarded globally and by the business sector," says Dr. Ishii.
A New Climate Future
Tokyo is proving that a city's sheer size and economic development need not stifle its climate-friendly policies. Furthermore, as it continues to move toward carbon neutrality, Tokyo can serve as an inspiration for other cities across the world who wish to follow suit.
"The city can play a big part in this global environmental challenge," Dr. Ishii adds, citing Tokyo's zero-emission vehicles policy and green finance initiatives as among the most impressive globally. "They will have a very strong impact."