Parasport Trivia: Matt Stutzman, Parasport Medalist AND Guinness World Record Holder
Born without both arms, he uses his legs and chin to shoot at his target. A formidable athlete and 2012 London Paralympics silver-medalist.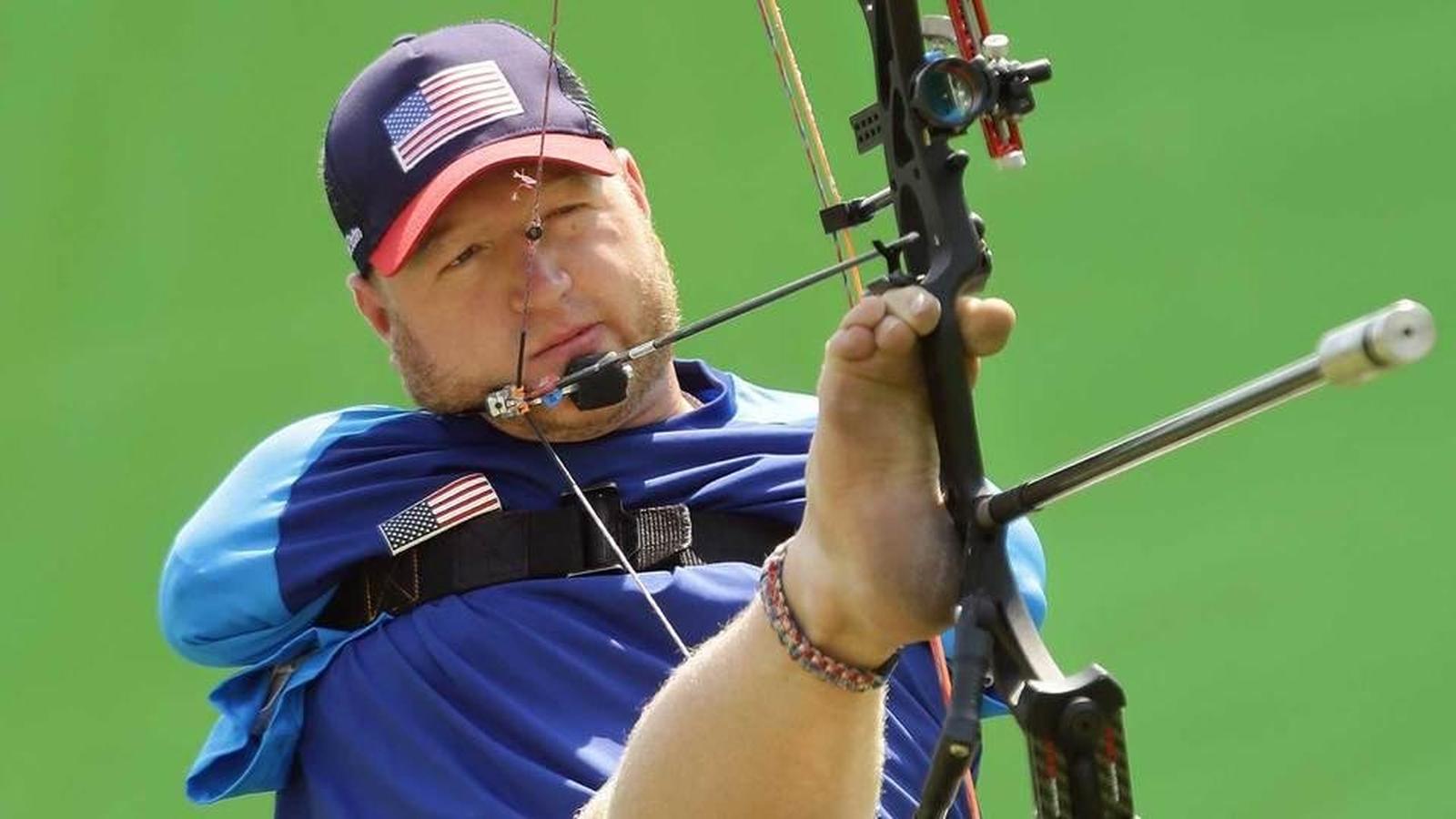 Matt Stutzman was congenitally missing both arms from below his shoulders, He was given up for adoption when he was four months old and was raised by a family who were teachers at a Christian school in Iowa.
Despite his disability, he climbed trees, rode tractors, helped with farm work, and even enjoyed playing soccer with his siblings from an early age. When his adopted father took him fishing and hunting, he mastered how to shoot a gun, and at the age of 16, he purchased a bow for himself and began to go hunting alone. Stutzman was indeed raised by the great nature of Iowa.
A medalist AND a Guinness World Record Holder
The Paralympics has two events, the simple "recurve," which is the same as the Olympics, and "compound (a bow with a pulley attached to it)" depending on the type of bow. Stutzman uses compound.
Stutzman is not just a Paralympics medalist. On December 9th, 2015, he challenged the record of shooting a target with a bow from the "longest accurate shooting distance" and set a Guinness world record at 283.47m. This greatly exceeded the 200m record set by a regular archery athlete from Australia called Peter Terry in 2005! He truly is the best archer in the world, regardless of his disability.
Stutzman also participated in the 2016 Rio de Janeiro Paralympics and is striving to participate in the 2020 Tokyo tournament.
Barreling along at a speed of 200 miles per hour
Stutzman still lives in Iowa and hunts deer with a bow from a handmade hunting ground he built on top of a tree. When he finds a deer, he shoots it down in one shot the moment it turns around. Deer hunting is a training ground for Stutzman to train his skill and is also his way to make a living using his special skill.
Stutzman has three sons. He changes their diapers with both of his legs, prepares prey caught by fishing and hunting for cooking, and cooks.
Another astonishing fact about him is that he also drives a car that can be driven with both feet at a whopping 200 miles per hour and enjoys remodeling parts.
"I think of myself not as a disabled person but as an able-bodied person."
Stutzman is an incredible man indeed. One can already look forward to watching him shoot arrows in Tokyo!
Interviewed and written by Eri Miyazaki, Photography: Aflo
First appearance in "Tarzan" No. 783, March 12, 2020