Tokyo as a Leader of Team Japan : Hoshino Yoshiharu | TMC Talks Vol.10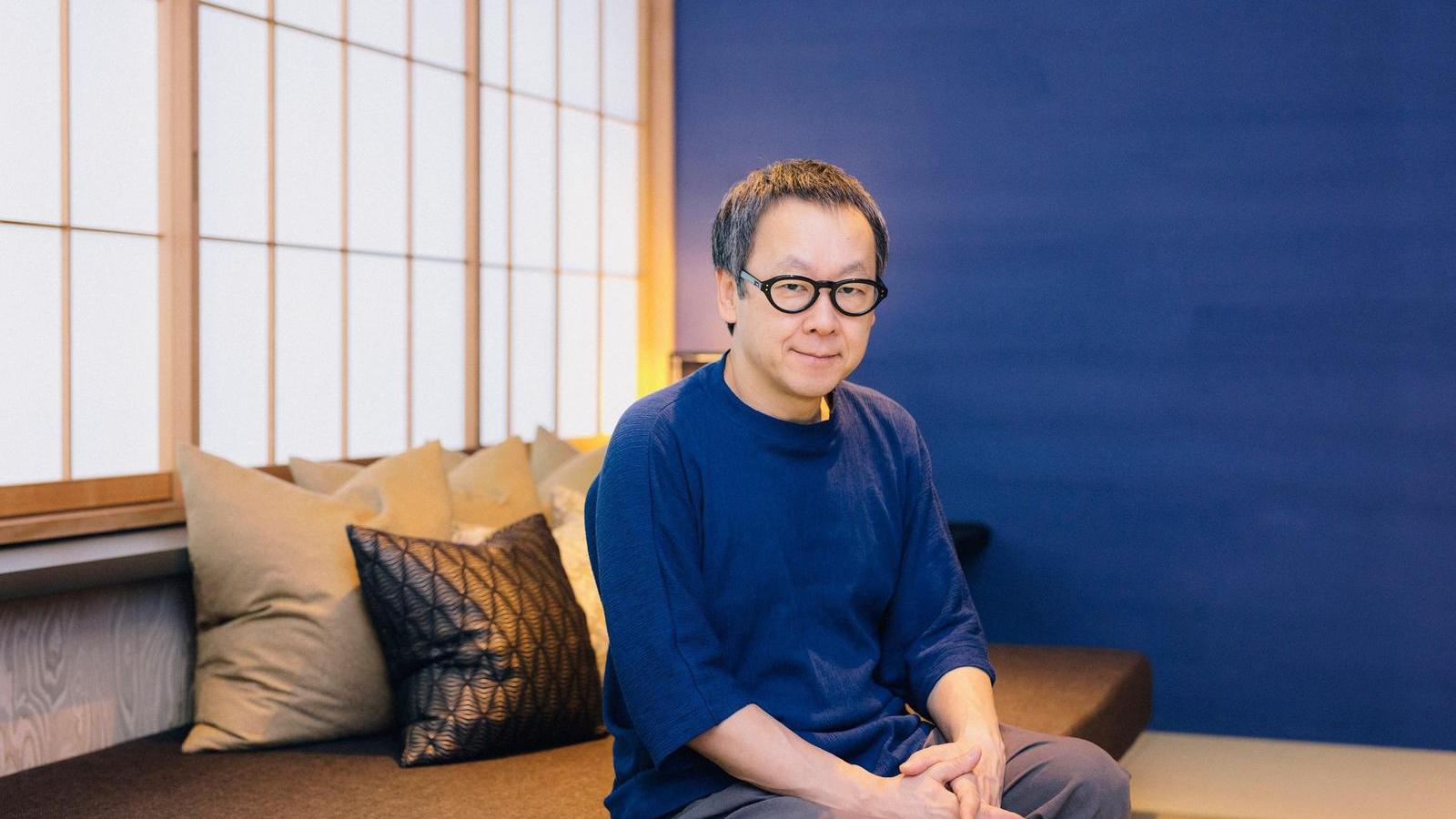 My name is Hoshino Yoshiharu and I am running a resort management company in Japan. Before going into the point, let me briefly introduce myself.
I was born and grew up in Nagano prefecture, which is not very far from Tokyo. It is a two-hour train ride away, and a photo shown in the slideshow is one of the scenes, the environment I grew up. I ski 60 days per year, and try to ski as much as possible - this is very important in my life. I succeeded the hotel from my father in 1991 in my hometown of Karuizawa, Nagano prefecture. This year, we are celebrating 107 years of operation and we do have a sub-branch under our management group. Let me share with you some of the resort scenes that we offer to our guests.

First, this is HOSHINOYA Karuizawa, a total reconstruction of the hotel that I succeeded from my father in 1991. It was completed and opened in 2005. It is a very traditional Japanese Onsen ryokan, or a hot-springs resort, which is very close to Tokyo; only two-hour driving-distance.
Next is a scene from Okinawa. Our country, Japan is very long north to south, and that is why we have a breathtaking beach in Okinawa in a very cultural location.

The next scene is from Aomori, and we offer local food, culture and attractive location in Japan.

We have three large ski resorts under our management, and the one in Hokkaido is a very popular destination among Asian travelers, and those from Australia, New Zealand, the US, and Europe. Hokkaido is a well-known popular snow destination in the world.
We are now managing 51 properties all over Japan, and trying to expand our management expertise and develop new facilities overseas.

Next topic is about the tourism industry and how I view Tokyo, which plays a very important role in Japanese tourism.
It is showing the travel consumption volume in Japan. 258 billion US dollars per year, which occupies large amount among other Japanese industries; and currently positioned in 5th or 6th place. As you see, the volume of inbound consists only 15%, and most of the customers and travel consumption are by Japanese people traveling to Japanese destinations. The volume is increasing, and it shows that we are a growing industry. Inbound has been increasing for the last 15 years, but the domestic market decreased a little bit in 2014 and 2018 as total travel consumption decreased in these two years.

This is one of the very important messages I would like to make, because everyone is focusing on how many inbound travelers we are getting every single year. Inbound is important, but domestic, a huge tourism market, is also very important, as you know from the population decline in Japan. How we can maintain this domestic tourism is another big issue in Japanese tourism strategy.

Domestic tourism still has 85% of the total consumption. This is huge, 85%, and the fact that we have this huge market really helps us during this COVID-19 pandemic period. Meanwhile, we have completely lost 44% of inbound markets which became zero last year. However, we have a huge market in Japan traveling to Japanese destinations, and we have been trying to promote that since June 2020. As you know, traveling from Tokyo to other areas is not very welcomed under the current situation when COVID-19 cases are increasing.
As Hoshino Resorts, we promoted a very local, short-distance travel - I call it "microtourism" - it could be just a one or two-hour driving, a one-hour cycling, or even walking distance. Microtourism promotion was very successful, and it worked for all my other competitors as well. It really helped the industry during this pandemic. Some areas in micro tourism did not work as much as other areas, such as Okinawa and Hokkaido. City hotels had the most difficult time during COVID-19. Other destinations near Honshu, the largest island in Japan, and Kyushu, there was a huge demand during COVID-19, and the promotion was very successful to gain some level of demand for us to survive. That is what we have been doing for the last 18 months.

Let me go back to a before-pandemic time - we lost inbound demand completely, but we had this growing trend of the inbound market. However, sustainability was very doubtful for me and I have been telling many people in the government and in the industry people about this but we were not able to make an effective correction to the problems. Under the COVID-19 pandemic, we lost this market completely, so I think it is a good chance for us to restart these inbound travel promotions, so that when we recover from the pandemic we would be in a much better position, to have sustainable travel demand from the overseas. That is my message.
Let me explain one of the big problems that I have in my mind before this pandemic period. This illustrates one of the largest concerns I had in this inbound trend.

When we started, the Japanese government started this inbound promotion in 2004 under the Koizumi cabinet. It was supposed to help the economy of rural areas and prefectures all over Japan because the population in those areas was decreasing, and we were losing factories to overseas, and so the tourism industry should become a new industry to help the employment in those regions.
Look at the results 15 years after this promotion started.
The top five prefectures consist 65% of the total inbound volume. I think the top 10 consists more than 85% of the total inbound consumption. Therefore, when you look at Kyoto, Tokyo, and Osaka, you might think that inbound is increasing, the economy is booming, and that Japanese tourism industry is doing well, but look at the rest of the country.
47 minus 5 is 42.
We haven't seen any effect or demand increase in the tourism industry in those regions. That is a problem, I call it "inbound kakusa", meaning inbound gap between those top 5 locations from the rest of the country. If you look at the top 4 locations: Tokyo, Osaka, Kyoto, Hokkaido - they are not rural, but big cities. They might not need new industries like tourism as much as the rest of the country.
This is one of the problems we are experiencing. The reason is the transportation system's structure in Japan. We have 98 good airports all over Japan. Most of them have access capacity and are not fully utilized - only two or three airports including Haneda and Narita airports in Tokyo are fully utilized. Most of the airports in rural areas want flights to Tokyo but not to each other. The problem came from how the transportation system is structured, and that the bullet train also comes from Tokyo. It is very convenient for people in Tokyo, but not very convenient for travelers in Tohoku, Shikoku and so on. However, we are not able to change this and we should come up with a way to solve the problem in a different way.
There are so many great charms and attractions outside of Tokyo.
Kyoto, Okinawa, Hokkaido, and Iriomote islands, which were listed as a world heritage site by UNESCO in July of 2021. They are about to promote tourism in this area. I am trying to promote eco-tourism instead of mass tourism in this area, so that we will have a steady sustainable growth in the future.

What I am trying to suggest here is that Tokyo can become the leading tourism city. Tourism promotions and campaigns tend to be limited to each prefecture, and how many tourists they can bring in is the most important result.
I understand that they are using taxpayers' money, so all the spending and budget and campaign must be related to number of tourists they bring in to their prefecture. However, international tourists do not have the concept of prefecture borders; they just want to visit the different regions in Japan and they want to get the best out of it. They do not really care which prefectures they are in. They should really cooperate with each other and create a scenario instead of competing. This was misunderstood by many industry people for a long time, but we were not able to correct them.

I believe that Tokyo is in the best position to change the behavior in Japan. Teaming up with other prefectures around it, as you see, Tokyo is connected by transportation systems to almost all airports, and the regions in Japan. Tokyo can create a new demand or can create a new set of the location which will help Japan to target repeat travelers, or new customers who have never come to Japan before. It will not only solve the problem of Japanese inbound tourism strategy or structure but teaming up with local prefectures will also benefit Tokyo.
I feel this similar kind of effect in San Francisco, with the national parks in the United States like Yosemite or Yellowstone. Paris with Bordeaux and winery around it as well. Teaming up of big cities with surrounding attractions will definitely benefit those big cities.

When tourists go to different regions and enjoy traveling those areas, they will definitely come back to Tokyo. Tokyo can become a gateway city and spend two to, three nights shopping eating and enjoying the new aspects, new charms of this city. Tokyo can change tourism and inbound strategy in Japan, and I hope that Tokyo recognizes its role and leadership.

Japan was good at cultural tourism but not at nature tourism. We do have 34 national parks all over Japan. Tokyo can team up with those national parks so that we can bring in different types of international tourism, providing them with a variety of charms in Japan.

Thank you very much.
Hoshino Yoshiharu, CEO, Hoshino Resorts.
Some quotes have been paraphrased.