Global Cities: Actors and Arenas of Influence in International Affairs : Dr. Kent E. Calder | TMC Talks Vol.12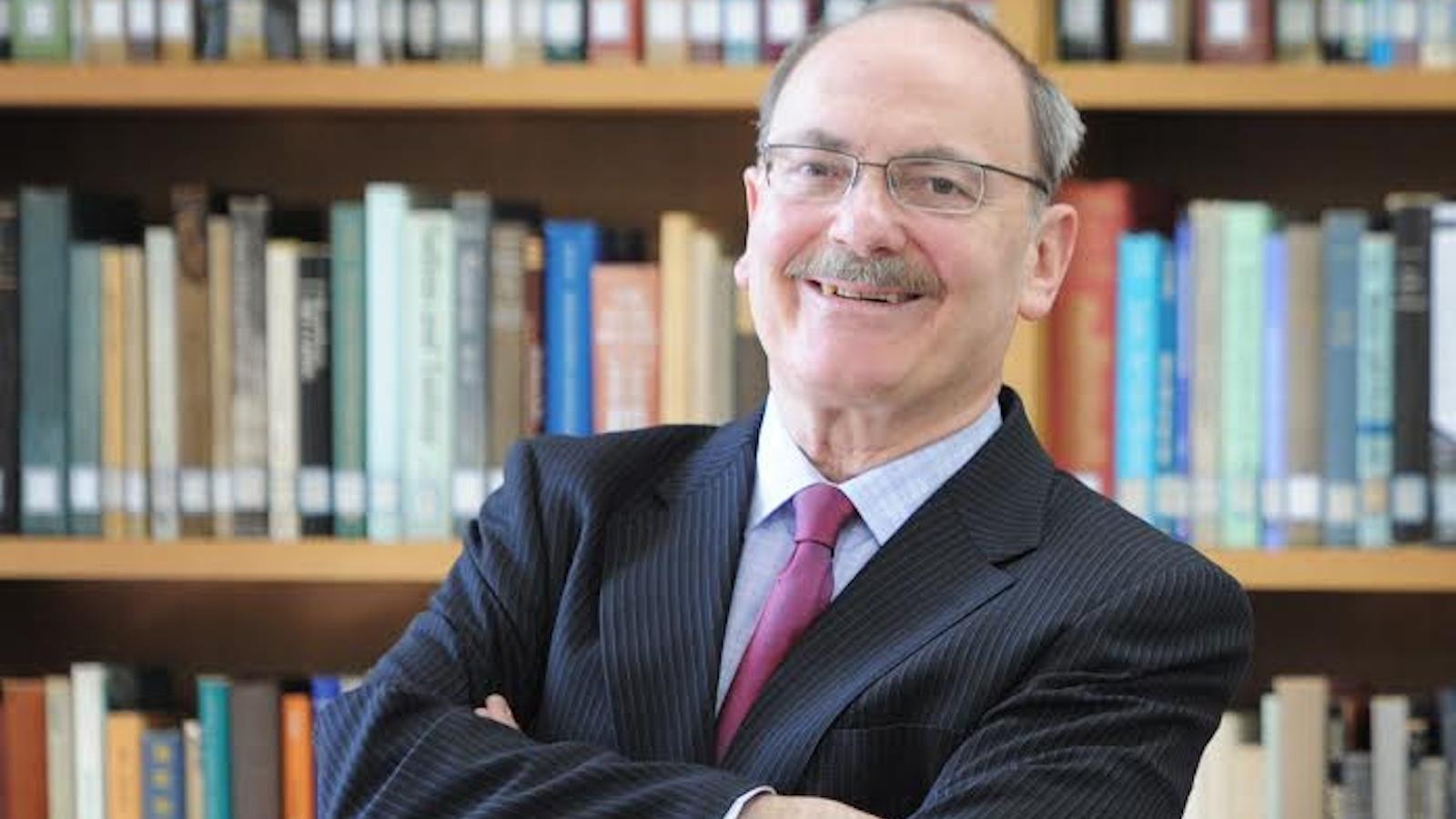 I am honored to participate in the TMC Talk series here at the Tokyo Olympics.
Congratulations on the tremendous opening ceremony, which I very much enjoyed watching.
The Olympics of course are hosted ultimately by cities rather than nations as a whole. So they showcase the diversity and vitality of cities. Even in a pandemic that shows through.
So the early stages of the Olympics where we are now are the especially good time I think to talk about an increasingly important but all too-neglected topic―the role of great cities, including New York, London, and Washington, but of course also Tokyo, in international affairs. I would like to talk today about the role of these global cities in two dimensions. They are important as actors in international affairs, through their mayors and other leaders. They are also important, however, as arenas of influence in which world affairs are shaped.
The Olympics, like the G20 summits, the Davos World Economic Forum, and the Shangri- La Dialogue, are cases where cities have become arenas where something truly global occurs, as we are witnessing right now here at the Tokyo Olympics.
For many hundreds of years, until the sixteenth century, we would not have even hesitated to speak about cities as global actors. Places like Rome, Athens, Sparta, Venice, Genoa, Silk Road cities like Samarkand, or Hanseatic cities such as Lübeck, Riga or even London. They were all major forces in international affairs in their own right, even though they were "only" cities. And what happened in these cities had broad international dimensions and implications.
We have of course seen a period since the Peace of Westphalia (1648) when nation states came to the fore in global affairs because of warfare and other calamities. The role of nation states is still central to international politics, and that is the way we tend to look at the world.
But cities for a variety of reasons are rising again. And it is city actors in international affairs like ―Tokyo, like Washington, or like London and New York― that we have to look at most carefully, I think.
I have been working on this issue of cities in international affairs for the past several years and am just finished a book on the subject. I do feel that the role of cities is rising. There are several reasons why this is true.
First of all, nation states are finding it more and more difficult to solve important world problems, due to the lack of resources and the rising complexity of international problems themselves. Environment is a key example. Transportation certainly is another, and of course, as we have seen, recently public health issues such as the COVID 19 pandemic are a third. Cities are closer to the ground, with less burden of overseas expenses like national defense and geopolitical competition. Cities are also better able to respond to real-world problems. In such areas as transportation, environment, public health and public safety, their role is clearly important. The information revolution also is fueled by the internet, Twitter, and all sorts of other social media, making it easier and easier for cities to communicate with each other and to exchange best practices cross-nationally.
There are thus many reasons why the balance between nation states and cities is beginning to shift in favor of cities. As I said earlier, cities have two rather different roles in international affairs and I'd like to briefly discuss both of them and focus particularly on the changing and rising role that I think Tokyo will come to play.
There are two important roles. First of all as actors, and secondly as arenas of influence where activities that have global meaning take place. Recently the actors-the mayors, for example ―are definitely growing more important in many nations, not only in Japan. Part of the reason for the growing importance of mayors has been urban self-rule and the rise of mayors who were political figures in their own right. For example, in Washington, D.C. home rule began during 1973-1975 when mayors began to be elected. Recently, of course, with a Democratic Party in power in Congress, the possibility of the District of Columbia becoming a state of the United States has begun to be debated. Paris followed Washington, with home rule in 1977, and Jacques Chirac, later Prime Minister of France, became the Mayor. In Seoul, this home rule started in 1995. London had its first elected mayor Ken Livingstone in 2000. In Tokyo, the powers of the mayor also were increased significantly during the 1990s.
One important reason why mayors have been growing more important globally is because of changing leadership career patterns. Mayors began rising to higher office in these countries and finally became chief executives of their nations. Willy Brandt in Germany was one of the first, rising from nine years (1957 -1966) as mayor of Berlin to become chancellor of Germany in1969. Jacques Chirac served 18 years as mayor of Paris, rising in 1995 to become President of France and serving twelve years in that position. Lee Myung-bak in Korea served for four years as mayor of Seoul and then became President of Korea.
There are several other cases, particularly recently. Joko Widodo in Indonesia, Matteo Renzi in Italy, and Mauricio Macri in Argentina... all were mayors who became national leaders. In my country, the United States, no mayor in the last 115 years has become President, but several mayors have recently been quite important politically. Particularly, Michael Bloomberg who served rather successfully as mayor of New York, and later ran for president. And also Rudy Giuliani, mayor of New York during the 2001 tragedy at the World Trade Center, became prominent politically during the Trump Administration. And Senator Bernie Sanders, also one of our most prominent politicians currently, is a former mayor of Burlington, Vermont.
And Tokyo's mayor or rather Governor, Yuriko Koike, also has a distinguished political career as many of you know. She served previously as Japan's first national security adviser to the Prime Minister, as the first female Defense Minister, and as Minister of the Environment. She is of course busy with her current job and other challenges, but is often mentioned as a future Prime Minister ―in part due to the policy innovations she has undertaken in Tokyo. And I think the case of Tokyo does show us some of the dynamism that mayors across the world, like Mayor Bloomberg in New York and so on have engaged in. The Global Finance City Tokyo project, seeking to reinstate Tokyo's role as a global financial hub, is an example of this.
Governor Koike has also launched a Blockchain Business Camp program and initiated the Tokyo Financial Award to honor innovative service providers. She has also forged major international partnerships with several other global cities.
Building on Tokyo's role as a financial center, and also of course in preparation for the Tokyo Olympics, Governor Koike forged particularly close relationships with the city of London in areas such as green finance. She has also been quite involved with global civic organizations. She served recently, for example, as vice-chair of the C40 Mayors' Summit, which is currently led by Paris Mayor Anne Hidalgo.
Governor Koike has also reached out to the Islamic world, building on her education in Cairo and her language facility in Arabic.
As I will point out later, I do think responding to global pressures, innovating, and being creative is a crucial challenge for mayors across the world right now and there is more and more global competition among mayors and governors. Because the world is becoming more integrated. In that connection, it is particularly important for these local leaders of great cities to be cosmopolitan and to have international experience and leadership experience. I mentioned earlier that there are two basic areas where cities are becoming more important, including the mayors particularly and governors.
Global cities are also arenas of influence in international affairs.
For us in Washington, of course, this role of a global city as an "arena" for global influence is obvious ―lobbying, diplomatic activity, thinktank operations, NGO activities, and operation of multilateral bodies like the International Monetary Fund and the World Bank. All of these activities occur vigorously in Washington, without reference to the US or any other national government for that matter. So, when I speak of the role of cities as arenas of influence, I mean the way that they are important in global affairs as a stage for events that themselves are of global importance. Of course, the Olympics are primarily in the area of sports but they also have a broader significance in global affairs.
In my work, I have found the role of London as an arena of global influence particularly interesting. Even though the British empire may have declined, the role of London as a place for people from throughout the world to establish acquaintances; to collect strategic information; and to engage in financial transactions and influence world opinion has actually risen.
London's global role today is far above what it was two or three decades ago, and will continue to expand, I believe, despite Brexit. London is likely to continue as a key global center precisely because of the way that it serves as this non-governmental arena of influence, on a global basis. London's role in the antinuclear movement, anti-apartheid struggles in Africa, and the role of the great publications like The Financial Times, The Guardian, and the Times of London shows its non-governmental dimensions in sociopolitical sphere. The Euro markets and the need for information that flows from them have also inspired the creation and growth of important thinktanks like the International Institute for Strategic Studies (I.I.S.S) and the Royal Institute of International Affairs, also known as Chatham House. All testify to London's continuing importance as an arena of influence in world affairs.
Tokyo currently, unfortunately, lacks the global role today as an arena of influence that Washington or London enjoy. It does however have the building blocks to become considerably more consequential globally as an arena than it now is. And I think we really should review those considerable potential strengths for the future that Tokyo has.
First of all, its metropolitan population of 38 million people with the Kanto region of 43 million makes it the most populous metropolitan area in the world. Metropolitan Tokyo also has a huge economy that generates more than $1.6 trillion U.S dollars annually in goods and services, or roughly one-third of Japan's entire economy.
Tokyo also has an unusually large industrial base for a global city― in a way like Paris, which also has quite a large industrial base. In Tokyo, there are major electronics factories, such as Sony, Toshiba, Hitachi in southern districts like Shinagawa and Shibaura. And Tokyo raises about 75 percent of its own revenue from its own local taxes. It is the only prefecture in Japan that has never been subsidized by the national government, so it does have the potential to be a more autonomous actor in world affairs because it has this sort of financial autonomy.
The most important reason that I think Tokyo has considerable potential in the future, however, is because of its role as a center of international finance, ranking next to New York and London. Japanese households have net financial assets of around 15 trillion US dollars and corporate savings that are massive as well.
In the past, of course, Tokyo has at times been extremely important in Asian regional terms. I would say the most constructive and internationally relevant aspects of that was in the late Meiji period. Around 1900, many leaders who later became prominent across Asia such as Sun Yat-sen and Zhou Enlai studied in Tokyo.
I do believe cities like Tokyo are more flexible and able to deal with important problems in many cases than the national government, even though ―or perhaps because― they do not have the functions in national security that nation states do. The fact that Japan as an island nation, removed by geography and preference from the Asian continent, creates a degree of isolation that of course historically Japan has suffered from.
Now, looking to the future, Tokyo certainly does face challenges. I think there is no question about that. Tokyo has natural challenges. Earthquakes and fires have been prominent across its history, but I think they also have helped to create resilience. And I would predict in the wake of the pandemic we also would see that resilience once again.
Japan as a whole is quite a homogeneous nation, with few minority groups or pronounced subnational interests to disturb that homogeneity. Diversity is increasing, however, and Tokyo is one of the places in Japan where that diversity is the most pronounced. Tokyo can and should be Japan's bridge to the world, becoming an increasingly important global political city at the same time.
I do think Tokyo is making some important steps forward as a global arena of influence that sometimes we don't pay enough attention to. It serves as a site for major global events; it has hosted G7 multiple times in the past; and of course, the Olympic Games twice (1964 and 2021). It is unfortunate for Tokyo, and for the world as well, that the pandemic has made things so difficult for Tokyo this time. This period is also a constructive challenge, however, showing the tremendous underlying organizational strengths of Tokyo people, that should lead to new opportunities in the future.
There have also been several other important global gatherings that have occurred here, that have also demonstrated Tokyo's ability to shape global agendas. For example, when the Osaka G-20 Summit has held two years ago Governor Koike also convened leaders from major cities of the G20 here in Tokyo. The Nihon Keizai Shimbun annually sponsors a major conference on Southeast Asia that brings leaders from throughout Asia to Tokyo. The Mt. Fuji Dialogue is another such major international gatherings that occur annually, close by.
Partly because of these international interactions, Tokyo is beginning to develop a more vigorous thinktank community, supported by major financial institutions and other benefactors. It also has the benefit of growing more diverse, both socially and economically, than it has previously been. I think you can already see some examples of this growing diversity, albeit from a very homogeneous base. There is no question about that trend, shown by developments at these Olympics.
The chair role of Hashimoto Seiko, for example, after (former) Prime Minister Mori retired from Olympic leadership, illustrates this trend toward diversity. There is also, I think a broadening support for ethnic diversity in Japan. There have of course been many accomplished female athletes in the past, but they have rarely been given such international prominence. This time, however, Osaka Naomi, part Haitian and part Japanese, was chosen to light the Olympic flame, symbolic of this increasing appreciation of diversity in both Tokyo and in Japan as a whole.
In conclusion, I would stress that global cities are playing an ever more important role in world affairs in two ways―as actors and also as arenas of influence. Tokyo is joining the great cities of the world in this process. However, challenges await. And leadership and appreciation of diversity will be crucial to Tokyo's success in the future.
I certainly hope for a significant role for Tokyo in world affairs, powered by rising diversity and global consciousness in the coming years.
Some quotes have been paraphrased.