Safety, Nature, Resourcefulness Are Key Features of Sustainable Urban Design
The move toward more sustainable, inclusive and safer cities isn't just better for the environment. These spaces contribute to a higher quality of life, foster community, encourage collaboration, and are more resilient and economically productive.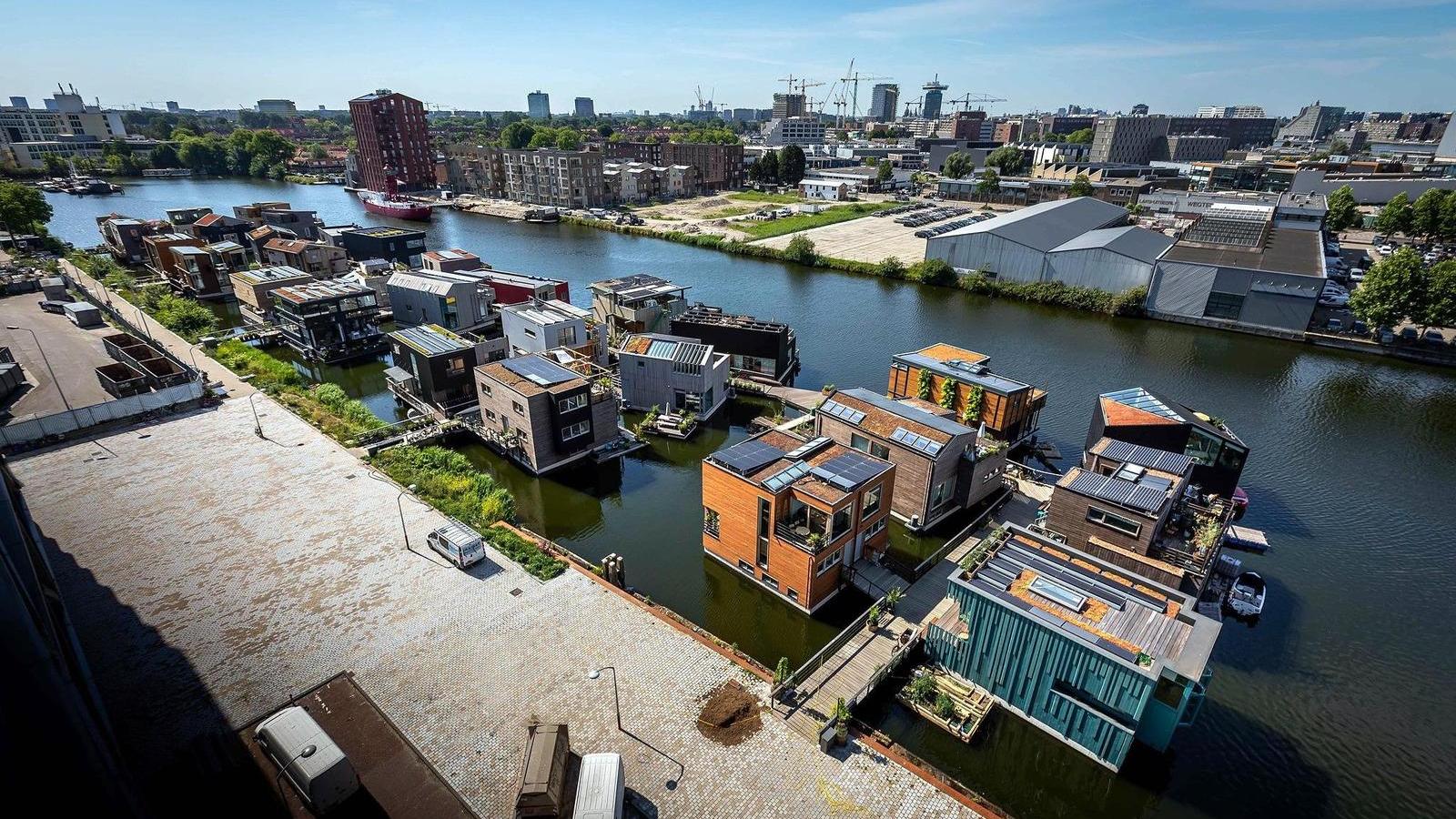 Over the past few years, sprawling urban landscapes have started looking less like concrete jungles. In 2016, Barcelona introduced the idea of "superblocks" — large, pedestrian-focused spaces fringed with trees that divert traffic to the outskirts of the area. And London has been removing concrete tunnels and reintroducing native plants on its way to becoming the first National Park City.
COVID-19 has accelerated additional changes to cityscapes: Seattle has closed roads to make more social distancing space for pedestrians, many of which will remain closed. Other cities, such as Amsterdam, are rethinking the entire urban ecosystem — implementing economic models that prioritize the planet and people over profits.
These changes have made cities easier for pedestrians to navigate; introduced more recreational areas; and made loud, overwhelming spaces more welcoming, intimate and sustainable. While these features may be more pleasant for local residents, this shift toward mindful urban design is more than just "nice to have." It is essential.
According to The Ideal City — a book recently released by SPACE10 and gestalten — 1.5 million people move to urban areas worldwide every week. More than half the world's population has been living in cities since 2007, and that is expected to increase to 60 percent by 2030. Cities account for 3 percent of the land surface on this planet, but they are responsible for more than 70 percent of carbon emissions. Because they are at the heart of the climate problem, they must also be at the heart of the solution.
The move toward greener, healthier, more sustainable, more inclusive, and safer cities isn't just better for the environment. These spaces contribute to a higher quality of life, foster community, encourage collaboration, and are more resilient and economically productive. In their research, the authors of The Ideal City identified five guiding principles they say should steer every city's development moving forward: resourcefulness, accessibility, shared resources, safety and desirability: "We argue for a people- and planet-focused approach that celebrates diversity and innovation, while remembering that all humans have similar intrinsic needs — for community, safety, inclusion and wonder," they write.
Here's what these five principles look like in practice:
The resourceful city
Schoonschip, a floating community in Amsterdam (pictured above), is made up of 26 connected dwellings. They share water, energy and waste solutions, all of which are off-grid and decentralized. The community has an electric car-sharing system and garden roofs, where they grow food. Residents jointly take responsibility for the area, creating a resilient and cohesive neighborhood that emphasizes resourcefulness.
Resourceful cities are ecologically and economically sustainable, and they lean heavily on circular models — with closed water, nutrition, material and energy loops — which makes them self-sufficient, like Schoonschip. When building for resourcefulness, material use is closely considered and nothing is wasted. Future-forward designers are increasingly thinking about natural materials and modular designs, which can respond to changing needs. In the case of Schoonschip — and countless other communities around the world — the need to adapt to the climate emergency and rising sea levels is top of mind.
The accessible city
Prior to the construction of the Caracas Metrocable, residents living in hilltop barrios in Venezuela's capital city had to walk hours to reach medical clinics, schools and job opportunities. The Metrocable — a two-kilometer gondola line — is integrated into the city's public transportation system, offering locals a quick, safe and accessible way to reach facilities and opportunities previously closed off to them.
The Ideal City's authors note that "the way we design our built environment, and allow or deny access to it, has a serious impact on public health, economic mobility and quality of life." An accessible city is built with diversity, inclusion and equality in mind. Accessibility offered through features such as the Metrocable ensure everyone has fair and equal access to urban services and facilities — which, in turn, fosters community involvement and empowerment.
The shared city
A variety of public transportation options are necessary to meet people's needs, but occasionally cars are needed, too. Enter Zipcar, the largest car-sharing business in the world, which made its debut in 1999. Since then, a myriad of sharing services has been developed; and now, people around the world share homes, skills, and resources.
While urban design is largely focused on buildings and infrastructure, vibrant cities are created by residents. People can move through their daily lives in separate bubbles; but co-creation and cooperation create the foundation of a community-focused city. Sharing tangible items and intangible resources seeds a sense of togetherness and participation; plus, it reduces waste, builds trust and empathy, increases wellbeing, and reduces crime.
The safe city
For the Kwanlin Dün First Nation in northern Canada, safety comes in the form of unarmed community members. The alternative policing program consists of community safety officers who conduct neighborhood patrols, have conversations with locals, and aid people who need assistance. They focus on crime prevention and respond to urgent safety concerns. As members of the community themselves, they are better equipped to curtail potentially problematic situations than the Royal Canadian Mounted Police because of the trust and respect they've fostered with their neighbors.
Creating safe cities isn't only about cutting crime. It requires getting to the core root causes of problems and preventing them from happening in the first place. With that in mind, the ideal city requires dignity for all — ensuring vulnerable residents are not at risk of social marginalization and homelessness. It also requires creating an urban environment resilient to climate change while providing access to resources and facilities that foster physical and mental wellbeing.
The desirable city
What good is an ideal city if it isn't appealing to live in? A desirable city is one designed on a human scale, so that everything a person might need — fresh food, education, jobs, health care — can be reached with a 15-minute walk. People should be prioritized over cars and spare space should be reserved for them. Urban public spaces designed for pleasure were popping up around the globe prior to the pandemic, and COVID-19 has accelerated their creation.
But beyond this, the ideal city should be fun and vibrant; and rich with culture, art and activities. It should invite people into public spaces and encourage them to interact with each other, explore and relax. While high employment and low crime rates are important, the ideal city must also have the right vibe. As the authors note: "We need a city that is not just a machine for living. The ideal city has a personality that speaks to us. Even if we can't put our finger on why, the ideal city feels good to be in."
Joanna Haugen, Founder, Rooted