Articles from "Tokyo", a publication issued periodically by the Tokyo Metropolitan Government.
Japanese Tea for Everyone
The "Art of Tea" is successfully re-interpreted from a French point of view.
"It's the time you have wasted for your rose that makes your rose so important," says the Little Prince in the famous novel by Antoine de Saint-Exupéry. If the word "rose" is replaced with "tea," this very poetic and philosophical line could symbolize Stephane Danton's life in Japan.
Brought up by a single mother from a modest farming family, who ran a flower shop in the French city of Lyon, Stephane fell in love with Japan during his first short trip when in his teens. A bit before turning 30, he finally returned to Tokyo with the firm intention of settling in. While working in various positions in the hospitality industry, he began to think about his future. He realized that: "There was too much competition in the field of importing tea and wine. However, there was a great opportunity to export Japanese tea abroad."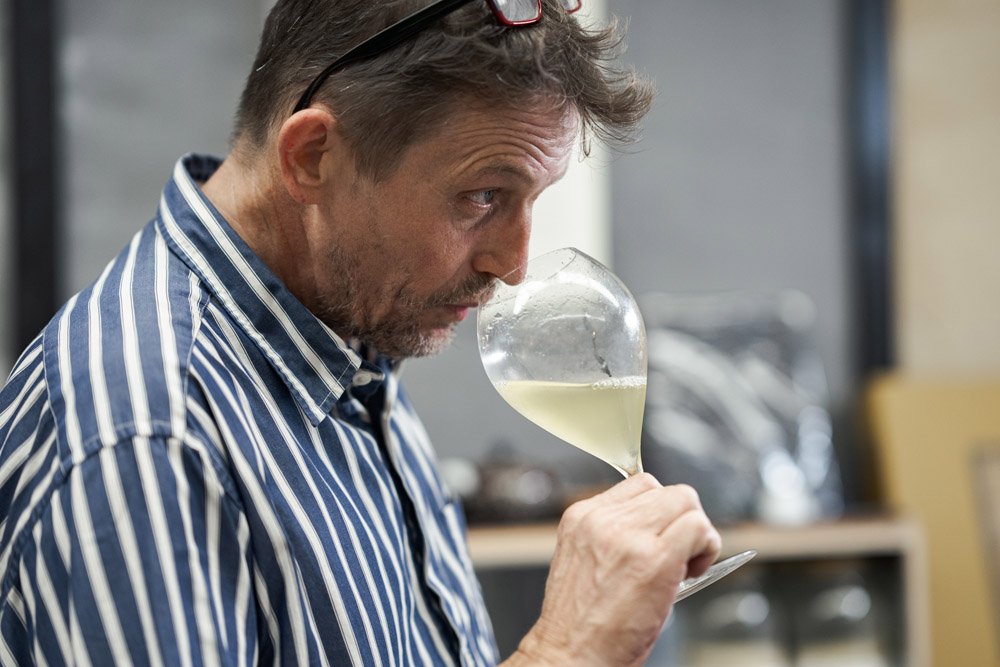 Danton brings a distinctive French style to his "Art of Tea"
Indeed, 30 years ago, there was no such market. He knew the Japanese tea world was not easy for foreigners to enter, so he was determined to be really good, and different.
The Frenchman, informed by his experience as a wine sommelier, felt that, to make Japanese tea more popular in the international market, first it would be necessary to get people overseas interested in the colors and flavors of the tea. He had to think of a totally new concept. "I asked myself: Can I make a good table tea, in the same way there are great table wines? Wine is about color, scent, taste, and fun; why not with Japanese tea?" While experimenting, he started to add different flavors to Japanese tea. "In Northern Europe they like the taste of berries, in the Southern Hemisphere they like tropical fruits; everyone is different."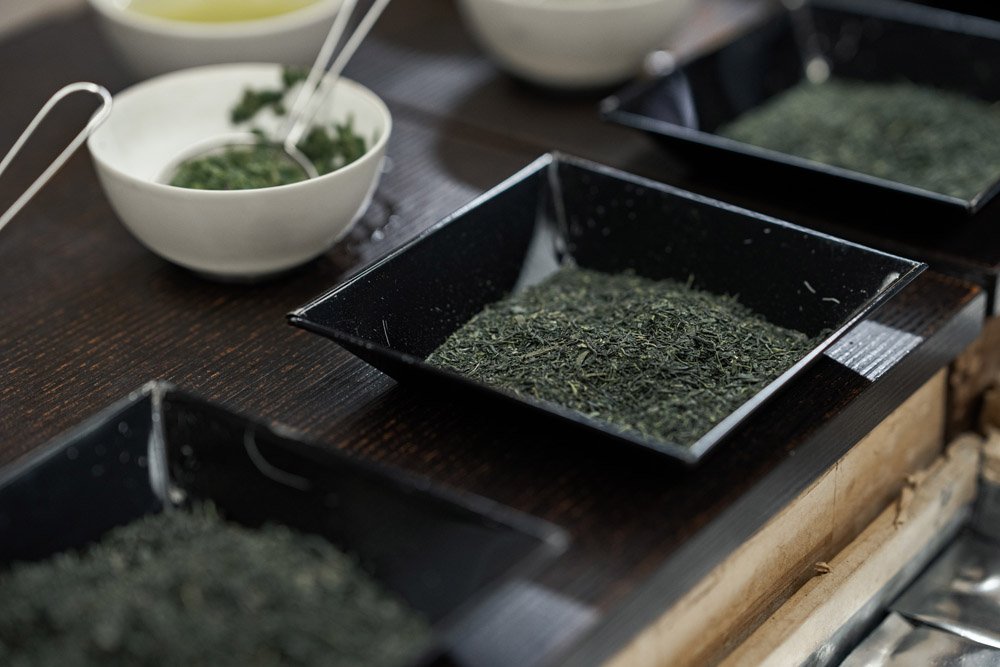 Intriguing fragrances and flavors can be found at Ocharaka
Then in 2005, Stephane opened his first shop, Ocharaka, in the hip suburb of Kichijoji, 12 kilometers west of Shinjuku. Nearby, the Ghibli Museum had just opened, but not many foreign people were visiting the museum yet. Did he fail? "Although no tourists showed up, to my surprise, the Japanese younger generation started to come in, and they really enjoyed my tea." It gave him a huge confidence boost and he stayed almost a decade there.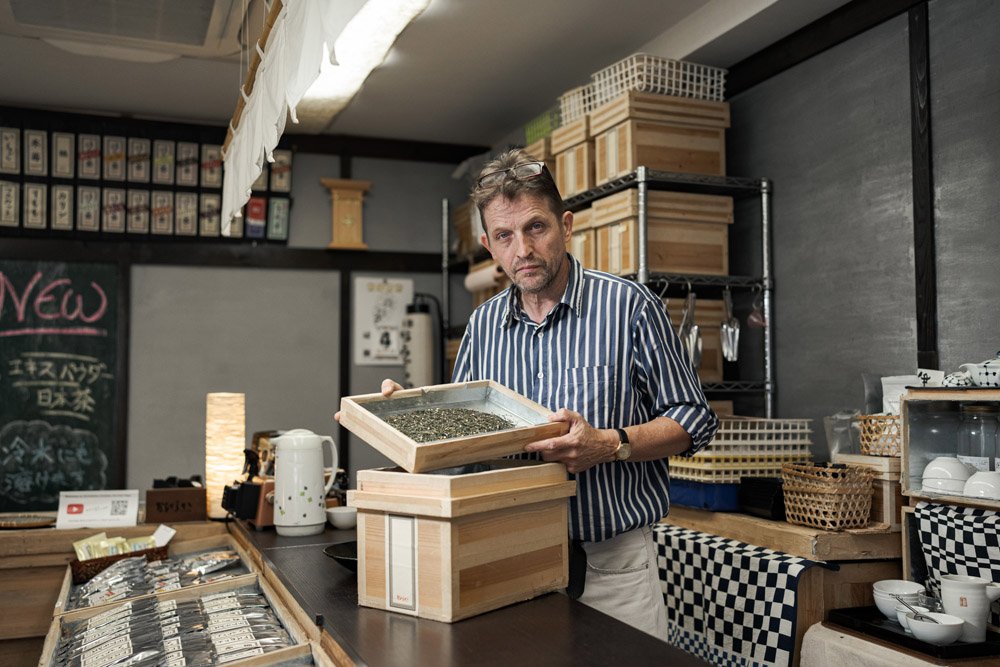 A not so typical Japanese tea merchant: Stephane Danton in his shop in Ningyocho, Tokyo.
In 2008, he was chosen to serve his Valencia orange flavored tea within the Japanese pavilion of the World Expo Zaragoza, Spain: it was a huge success. "I was serving 250 cups of tea every 15 minutes." In 2014, his shop moved to a prestigious shopping complex in the historic commercial district of Nihombashi. There, the foreign tourists started to pour in. Now he had added more than 50 flavors to his menu and was selling a total of 70 types of tea. Customers from the Middle East and Southeast Asia were especially ecstatic. In 2019, the talented French businessman was asked to lecture university students on The Current Status and Issues of Japanese Tea Spreading Around the World. "This has always been my dream. I want to give back to Japanese young people. To broaden their minds and to teach them how to help the tea farmers and producers thrive and prosper."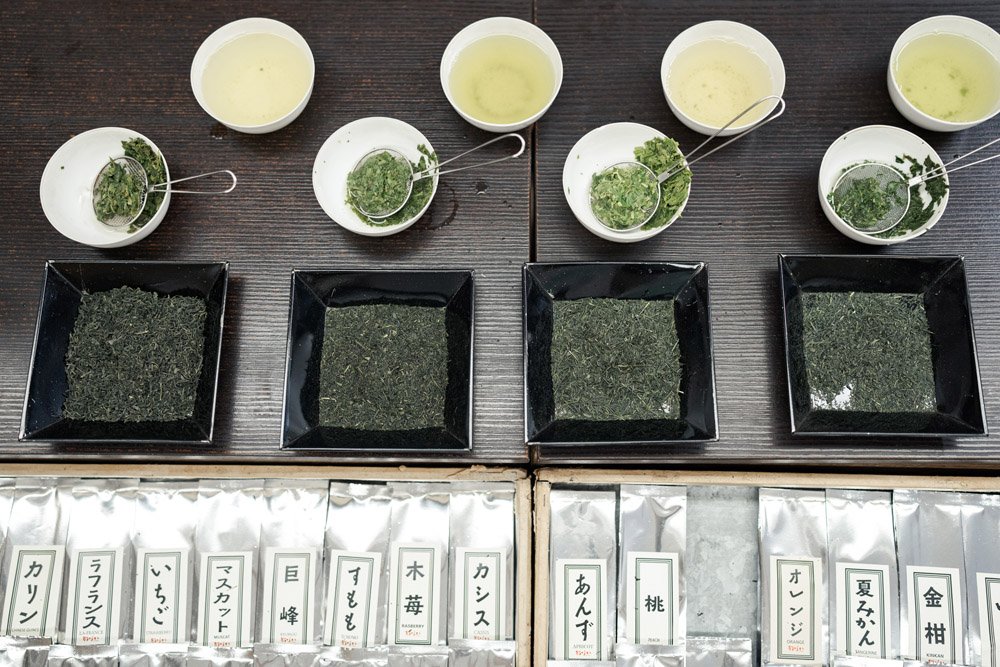 A selection of the wide variety of Japanese teas available at Ocharaka in Ningyocho, Tokyo.
Recently he relocated his shop again. Luckily enough, fate would bring him to an area which was a perfect fit in the traditional Ningyocho district. "The downtown part of Tokyo is an honest, diverse, and inspiring place to set up a business. Areas like Kuramae, Asakusabashi, and Ningyocho are flourishing, I love it." For Stephane, a great explorer of the Japanese world, the adventure continues.
By Florent Dabadie