Kiyoko Matsuzawa is Tokyo's Queen of Curly Hair Care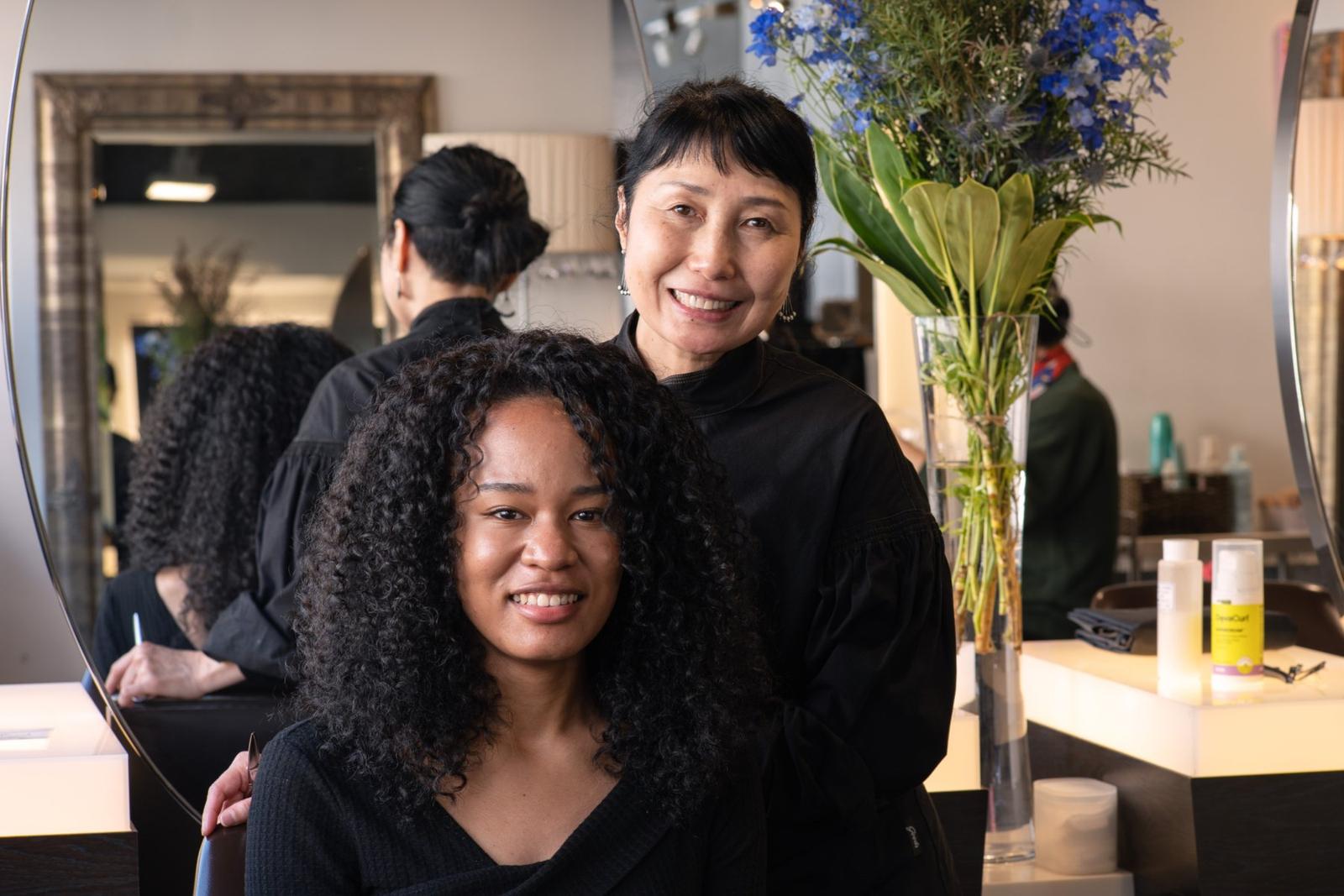 Over the last two decades, Tokyo has become an increasingly diverse city catering to all kinds of needs, be it a desire for more global cuisine, or a variety of entertainment options. However, there is still one facet that has its struggles for many foreigners and even some Japanese—curly hair care. I myself struggled with finding a salon here that would deal with my curls when I lived in Kanagawa Prefecture between 2017 and 2019. Coming back to Japan in 2022, I was determined to finally find a Tokyo curly hair care expert.
Japan, as a country, isn't really geared toward those with curly hair. The majority of the Japanese population has naturally straight hair and many who do have some form of curly hair have it chemically straightened in order to fit in. It isn't surprising then that there are very few hair salons that will even attempt to work with curly hair, let alone excel at it.
Cue Kiyoko Matsuzawa, the curly hair fairy godmother. Her expertise has made her famous in the Tokyo curly hair care scene as those with waves, curls and coils (myself included) flock to her shops. Working between her four salons here in Tokyo and even one in San Francisco run by her husband, getting a hold of Matsuzawa can require some patience, but she is worth the wait.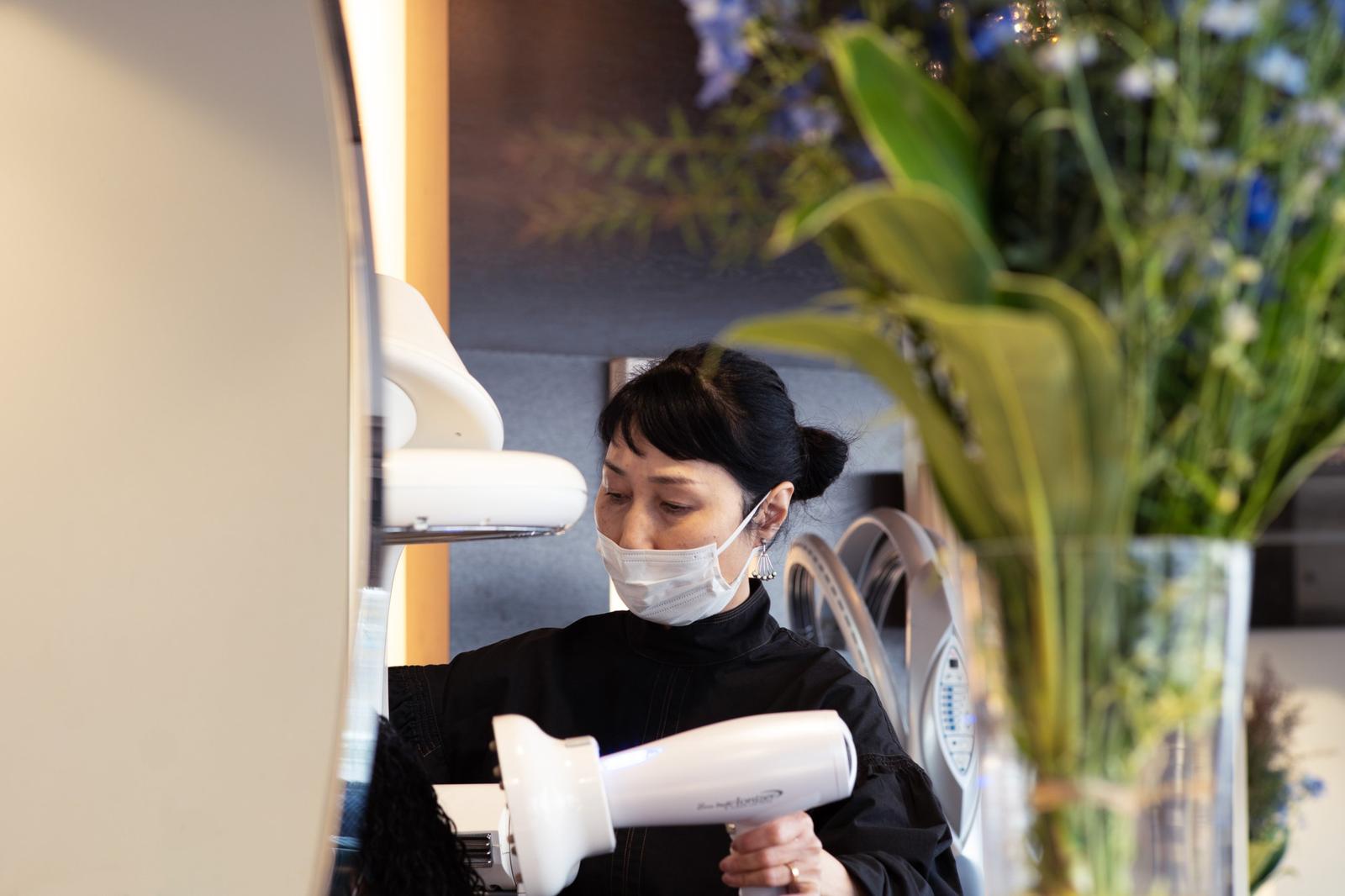 The Curly Godmother's Background
Matsuzawa has been cutting hair for almost three decades, starting out in Tokyo where she was born and raised. She worked for five years in the city but wasn't feeling motivated due to the conservative hairstyles. "In Japan, as a hairdresser, the styles at the time were very boring. I wanted to first learn English, and also, I wanted to know what other countries' hairdressers were doing," Matsuzawa says.
So, she headed to England in the 1990s to learn the language and also study at the world-famous Vidal Sassoon School. "The teachers," she says, "had really funky hairstyles and colors compared to the style in Japan, so I liked that."
After returning home, she opened her first salon, Nepenji Ebisu, in 1999 with her husband, Michinori Ono, a fellow hairdresser whom she met at cosmetology school. It was not long, though, before Matsuzawa felt the need to spread her wings once more, this time heading to New York. It was here that she delved into the world of curly hair.
"I started at DevaChan with Lorraine Massey, one of the owners there, who taught me how to cut curly hair and I really loved it," recalls Matsuzawa. Massey wrote the book on curly hair care, promoting the curly girl method that is used by curly girls across the globe and promoted by Matsuzawa in her salon.
"At DevaChan, 99 percent of the clients were curly-haired, so I would cut them daily. Often up to eight people a day," Matsuzawa says. It was during this time that she discovered her own hair had a natural wave to it and decided to style it that way from there on.
After returning to Japan, Matsuzawa decided to help people in Tokyo, foreigners and Japanese alike, discover and care for their own curls. She opened Unsarto (stylized as unsarto) in Aoyama, dedicated to curly hair care. "I was hoping I could find curly girls so I could introduce myself as someone who is able to cut curly hair," she says.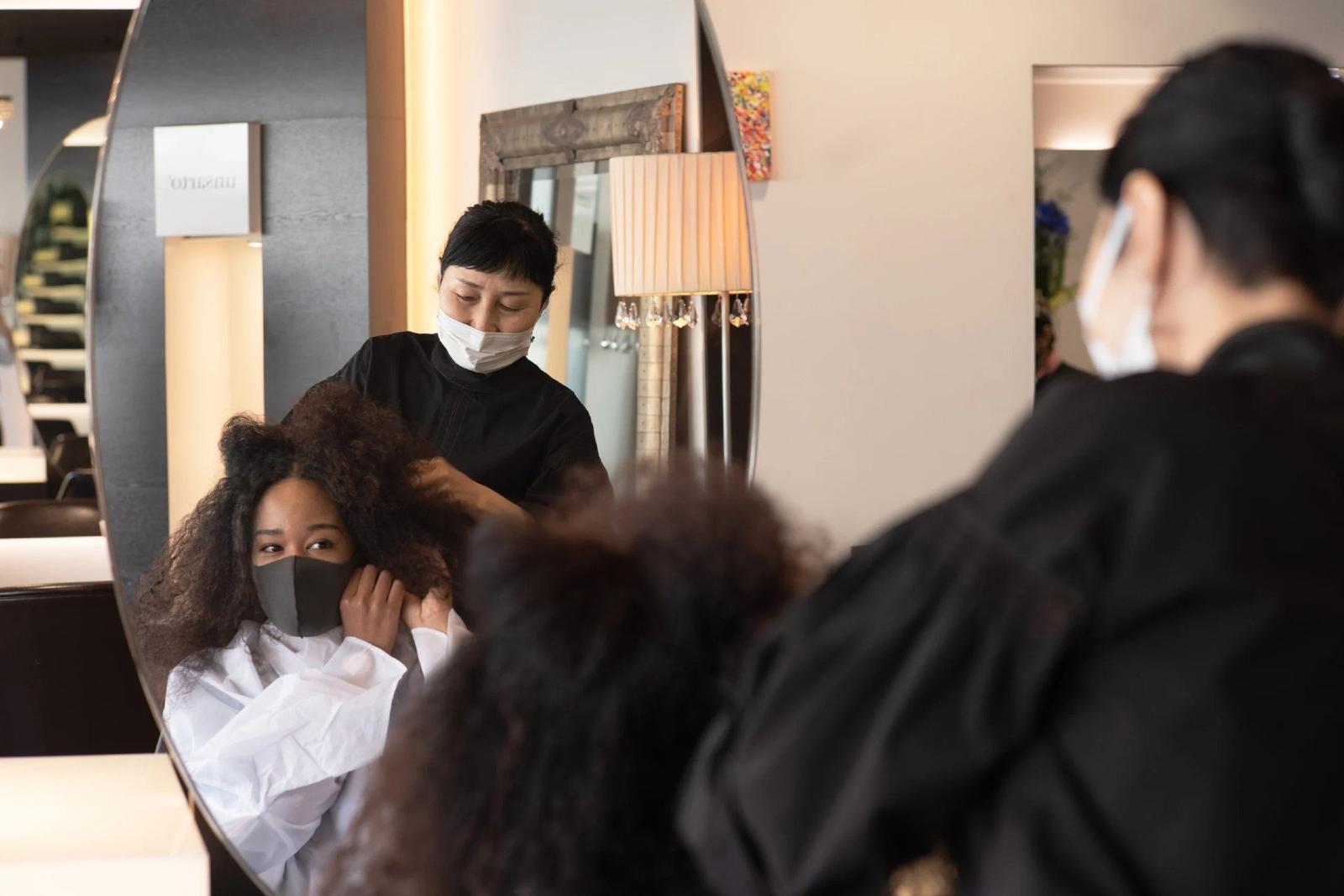 Embracing Your Curls
Chatting with Tokyo's curly hair queen in her hair salon, I also had the opportunity to meet one of her clients. Irene Evbade-dan is half Japanese and half Nigerian. She is visiting Matsuzawa's salon for the first time, having heard about the place from word-of-mouth.
"Actually, before coming here, I had never had a curly haircut in my life, except by my mom. And I love my mom, but she doesn't know what she's doing," Evbade-dan says laughing. "She's Japanese and was struggling and I was struggling."
With more foreigners coming to Tokyo and more mixed-race children who, like Evbade-dan, may not find it easy to fulfill their hair care needs, Matsuzawa's hair salon is a blessing. Evbade-dan recalls trying to find a salon that would even serve her, especially when she decided to stop relaxing her hair and embrace the curls.
"I went to at least 10 salons in Tokyo, and they all rejected me because they didn't know what they were doing. It made me very sad and, as a result, I started to question my hair. 'Is it wrong? Is it weird?' But now it's getting better," she says.
Evbade-dan was visibly excited to finally be getting a cut to enhance her natural afro curls, but this kind of style does take time. Matsuzawa does not wet a customer's hair and then cut it like most salons. She takes it dry and inspects the curls, cutting the dead ends away one curl at a time. Next, you get a wash and treatment before a slow dry using diffusers and a heat ring to allow the curls to naturally form. Then, the hairdresser goes in once more to meticulously cut the curls to form the best shape. Depending on your length and if you want to add color, it can take close to three hours in one trip to Matsuzawa's.
By the end of her appointment, Evbade-dan's curls had transformed, going from frizzy to tight and glossy. She is thrilled with the result. This joy is Matsuzawa's main goal. "I really would like for them to like their own hair, to focus on how to take care of their hair," she says. Matsuzawa believes it all starts with a good cut and then it's simply education.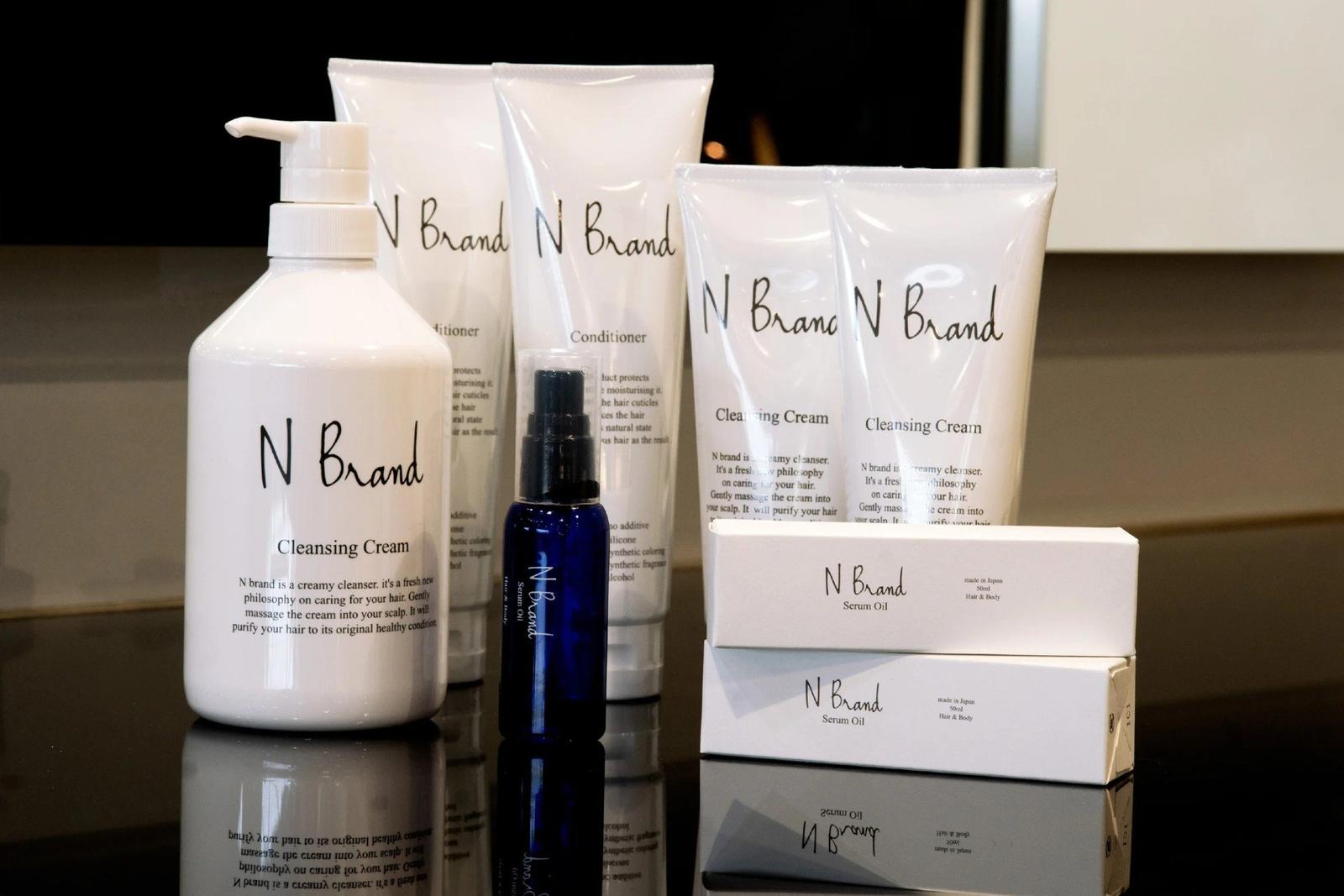 Hair Care Outside the Salon
It isn't as uncommon as you might think for Japanese people to have curly hair, especially as all we are shown in the media are Japanese actresses and models with straight sleek locks that perpetuate the idea that curly hair is not "the norm." Matsuzawa puts it down to wanting to fit in.
"In Japan, people don't like to look different from other people, so that's why maybe," she says. "The percentage of curly-haired people is low so they don't want to stick out."
This is starting to change as more Japanese women are opting to wear their natural curls rather than continuously chemically straighten (and damage) their hair. Matsuzawa cites YouTube as having become a great source of help. She also makes sure to educate all her clients on how best to handle their curls once they leave the salon and has created her own line of products to assist with that. N Brand is sulfate silicone and paraben-free. These are common ingredients found in regular shampoos that can make our hair too dry.
"Your hair needs that oil that regular shampoo washes out. That's why your hair might be dry," Matsuzawa explains.
Hair care for curly-haired girls goes beyond trends and fashion. For many, it is a representation of culture. It's something to be proud of and embrace rather than feel pressured to conform to beauty "standards" that so often dismiss curly hair. Matsuzawa is here to help with that. Using her magic hands and her knowledge of curls, she can bring back health and bounce to your curls and maybe, put a spring in your step too.
Interview, composition, and photos by Laura Pollacco
*This article was originally published on "
Tokyo Weekender
" (January 11, 2023).