Tokyo: Jazz, Jazz Everywhere
James Hussein Catchpole
[CONTRIBUTED ARTICLE] Independent broadcaster and music writer James Hussein Catchpole finds Tokyo to be the grooviest jazz town in the world.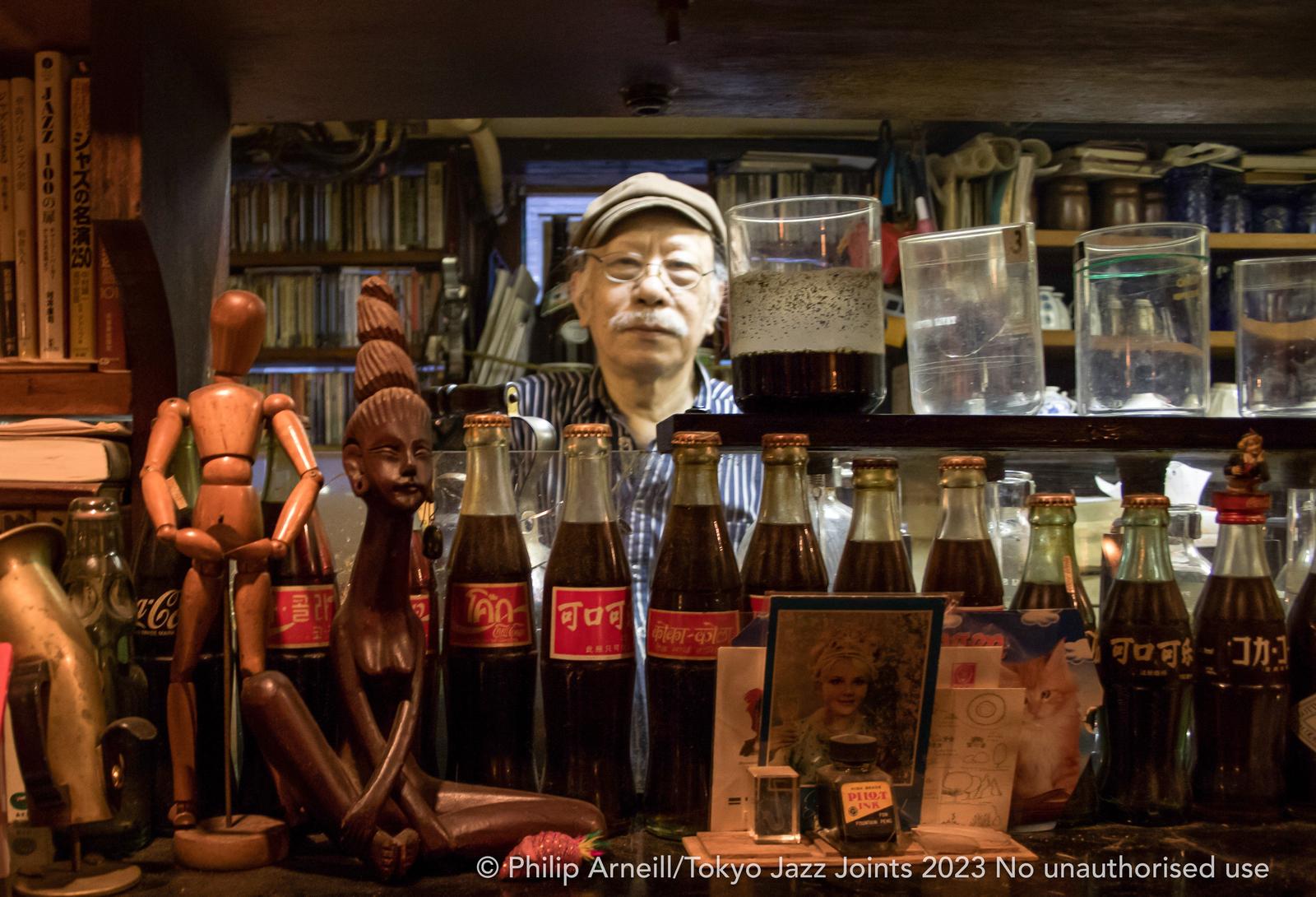 Tokyo, the Grooviest Jazz Town in the World
Visitors to Tokyo, from both within Japan and overseas, have a myriad of images of the city: the hi-tech hustle and bustle of Shibuya; the sleek sophistication of Ginza; the old-world streets and shops of Nippori; the temples in Asakusa; the small counter bars in Shinjuku; and great food everywhere while trains rush by above and underground—Tokyo has it all, and visitors can spend their days immersed in the sensory rush of the world's largest metropolitan area. But what some visitors are still learning, and what I have spent much of my life here exploring, is the fact that the soundtrack of Tokyo is not just department-store and train-station announcements or the welcoming calls of "Irasshaimase!" as you enter a restaurant or store—it is also America's greatest cultural export, jazz. 
Jazz in Tokyo actually dates back to the late 1920s as 78-rpm records made their way over the ocean. The post-war period then saw a further influx of albums imported from both America and Europe, as younger Japanese fans embraced the music with a fierce devotion. Clubs opened nationwide, and by the 1960s jazz legends such as Art Blakey and Miles Davis were coming here on tour, recording live albums that would go on to be sold worldwide.
Jazz Kissa, Embodying the Real Jazz Vibe of Tokyo
What truly makes Tokyo one of the jazz capitals of the world today though, is the remarkable number of jazz bars, live clubs, and "jazz kissa" (small jazz cafes) that dot the city landscape. I've personally visited over 150 jazz spots in the Greater Tokyo area with at least 50+ still on my "to go" list. Since 2007, I've profiled in English many of these shops on my website in order to help those tourists who cannot navigate the information on jazz in the city that is available in Japanese.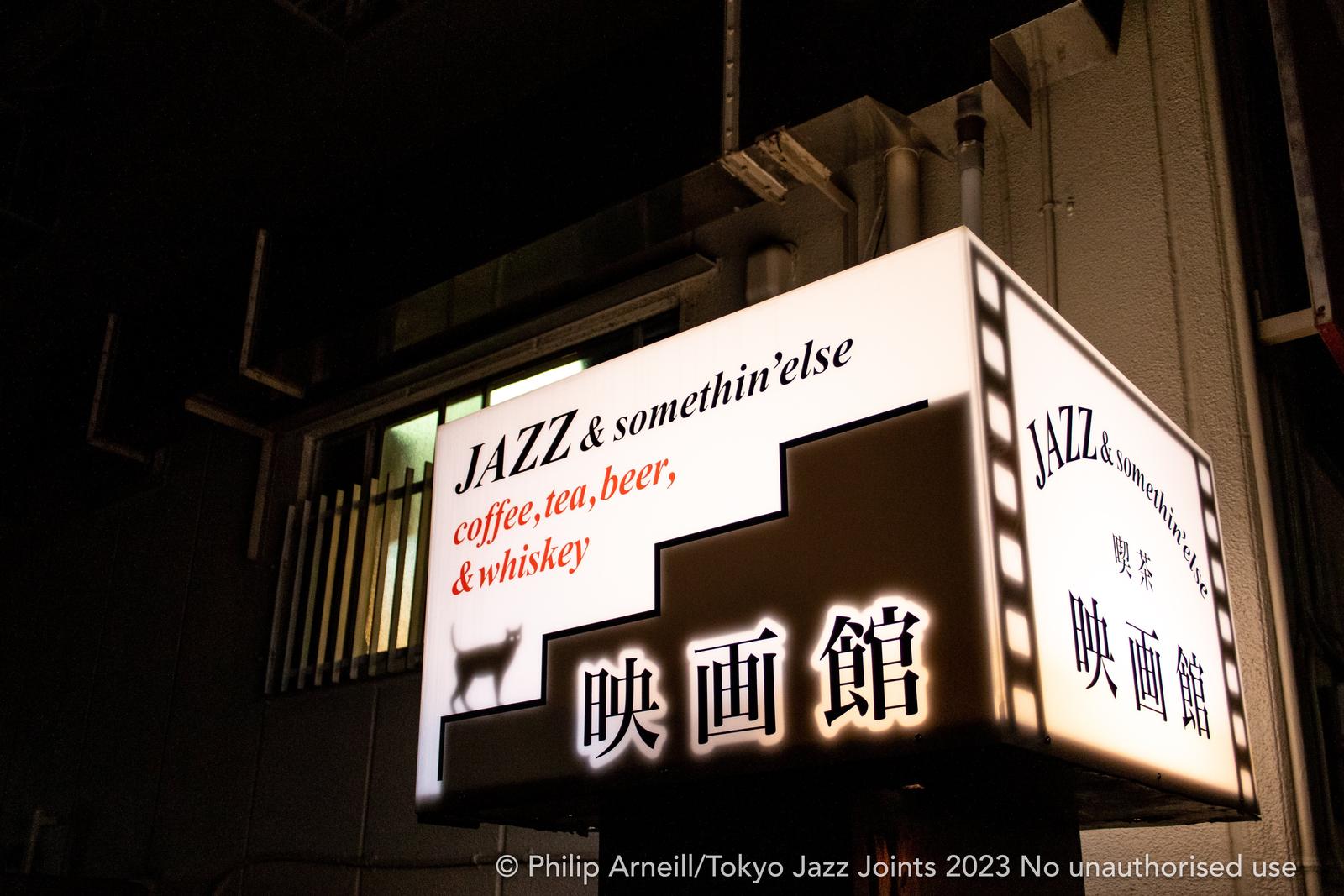 Over the years, as the number of visitors to Tokyo has increased, I have often been contacted by friends, family and readers regarding where they should go to experience the "real" Tokyo jazz vibe. Invariably, I point them to the world of jazz kissa, where they can not only explore less-visited neighborhoods and side streets, but also spend a relaxing afternoon or evening immersed in the music at an "only-in-Japan" type place. 
Jazz kissa are small cafes where customers can linger over coffee or a few drinks, listening to vintage analog jazz albums on high-end audio systems. These cramped, atmospheric spaces, found both in famous central neighborhoods like Shinjuku and far afield in the suburbs, are akin to libraries of jazz, where the owner has an extensive collection often including records long out of print and of which copies are hard to find. Most jazz kissa owners, even though their English skills may be limited, have an encyclopedic knowledge of the music, and an equal amount of passion to talk about it.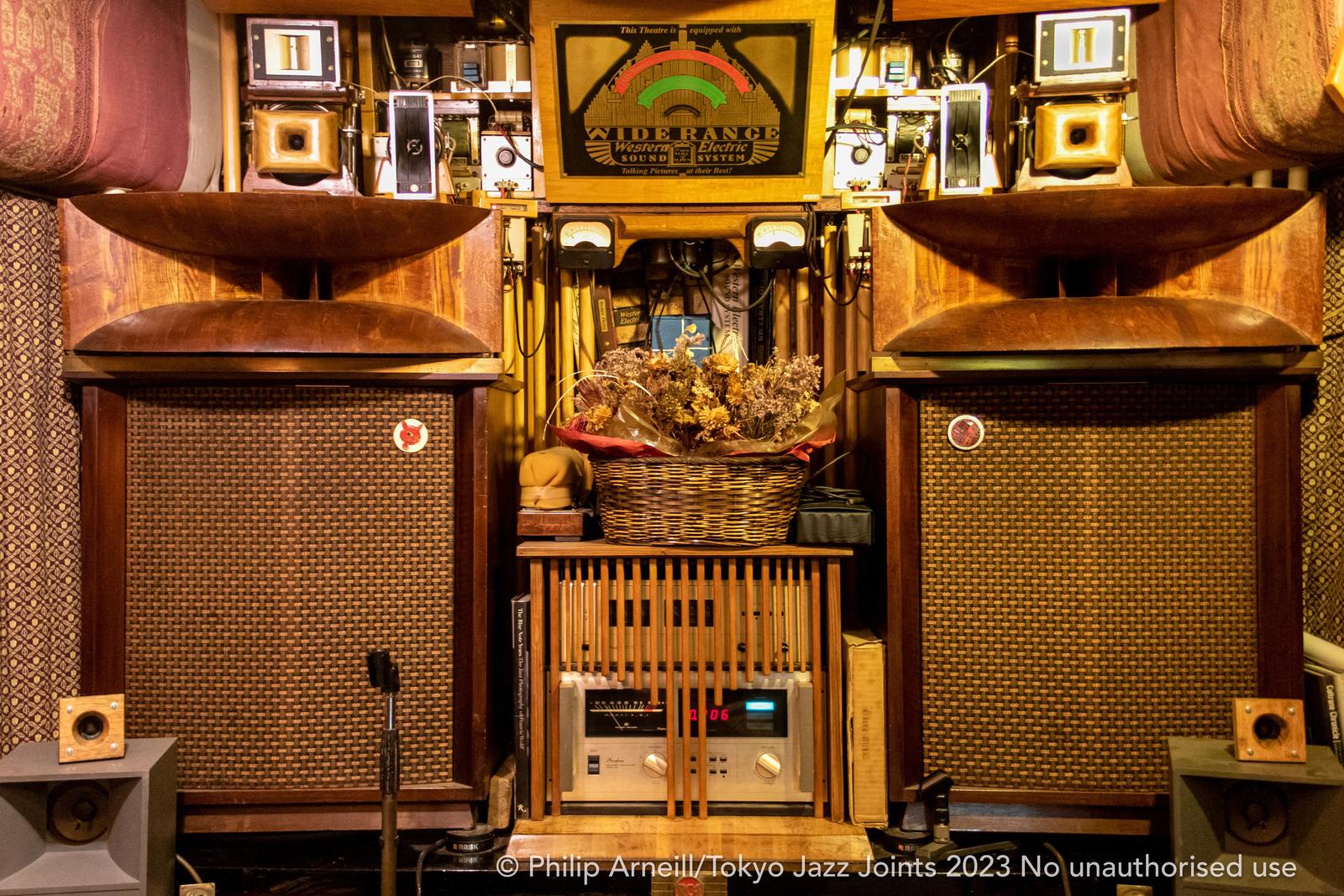 Jazz kissa are usually warm spots where customers drink and enjoy the music together, often chatting with the owner about their favorite albums. It is a small, slower world full of human interaction, an oasis amidst the non-stop movement of modern Tokyo. The jazz kissa experience is so unique that many visitors from abroad have now been inspired to open their own cafes/bars based on what they have found in Tokyo. From Berlin to Los Angeles and even Buenos Aires, new shops that are directly influenced by the vibe of jazz spots here in Japan—such as Eigakan—have opened around the world. 
The Street Jazz Festival in Tokyo—Nothing Less Than Outstanding
The bars and cafes are only part of the story though, as other than New Orleans perhaps, nowhere on earth can match the number and quality of outdoor jazz festivals and events found in Tokyo. From Ikebukuro in the north and Asagaya in the west, to Sumida City in the east, Tokyo offers up over 10 "jazz street" festivals throughout the summer and fall seasons. Usually featuring a mixture of free outdoor stages and pay-as-you-go shows at participating bars and clubs, the 'jazz streets' are an essential part of the music calendar in Tokyo, and something no visiting jazz fan should miss. Where else but Tokyo could you hear a jazz master like pianist Yamashita Yosuke perform with his quartet on the grounds of a Shinto shrine, as happens yearly at the Asagaya Jazz Streets? 
What is so beautiful about the jazz world in Tokyo is how much it reveals of the city itself to people who may only be casual jazz fans. Taking an afternoon away from more famous city sights to go and visit a jazz spot in neighborhoods less visited means not only experiencing the jazz scene itself, but also a walk around a local Tokyo neighborhood. Browsing the individually owned shops of a shotengai (an old shopping street found in pretty much every Tokyo residential area), grabbing a bowl of soba or udon noodles at a mom-and-pop restaurant, cutting through some narrow alleyways to see how people really live away from the giant central hubs of Shinjuku, Shibuya or Ueno, you will find a way to interact with the city that goes beyond the guidebooks and their main attractions. Some of my most precious memories of Tokyo are these walks where you can immerse yourself in the sights and sounds of the megalopolis. 
Jazz, the world's greatest music, is alive and thriving in Tokyo, the world's greatest city.
James Hussein Catchpole