Two Major Businesses in the Daimaru-Yu District: Initiatives Adapting to Internationalization
In 2023, the Tokyo Metropolitan Government (TMG) launched T.E.A.M. Daimaru-Yu jointly with local businesses and organizations to make Tokyo the city of choice for tourism and business.

There are currently 23 businesses (as of June 2023) in the Daimaru-Yu district (Otemachi, Marunouchi, Yurakucho) participating in the project, which aims to create an attractive city that offers a pleasant stay to people from overseas. This is done by improving English skills, which will lead to dialogue and exchanges with people from diverse backgrounds.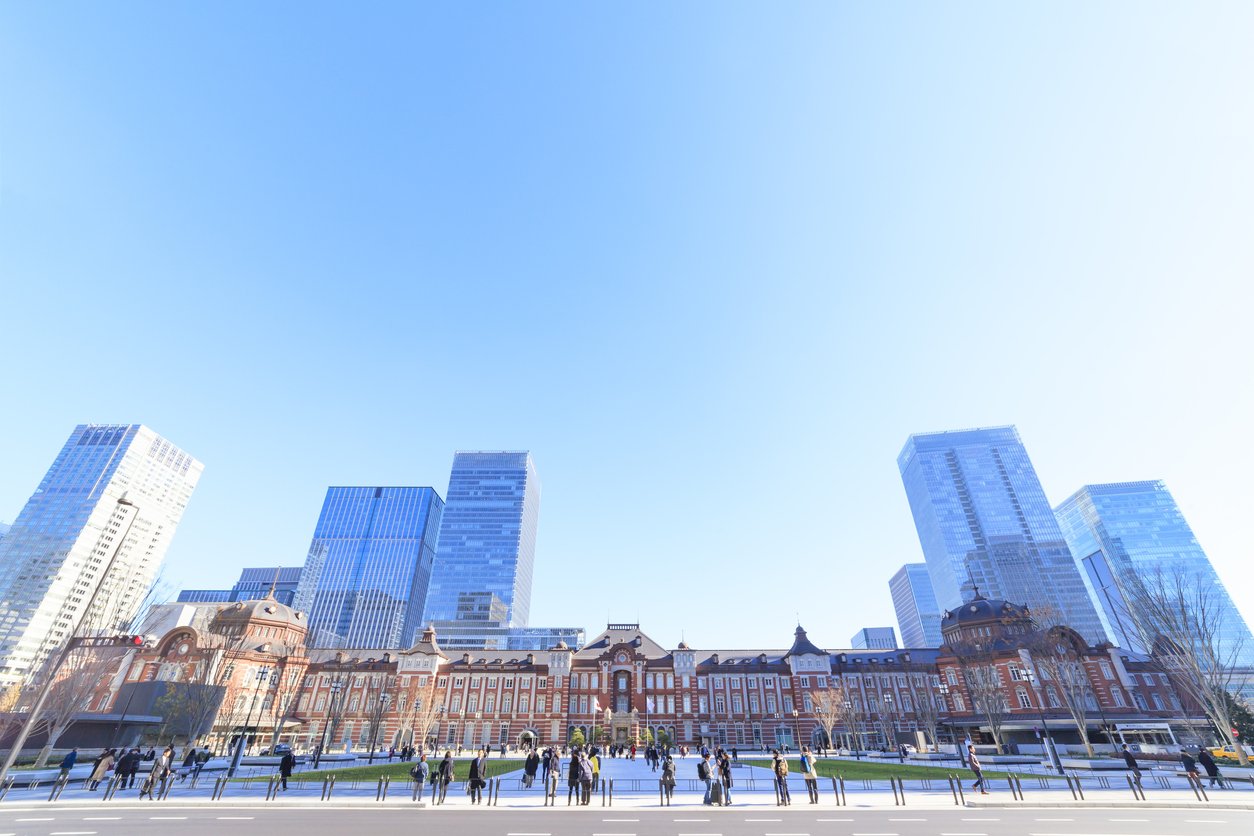 Employees Hired at Overseas Offices Come to Japan
We asked Sumitomo Mitsui Banking Corporation, which is a member of T.E.A.M. Daimaru-Yu, about their initiatives on globalization.
Sumitomo Mitsui Banking Corporation is one of the three major megabanks in Japan. About 50% of the 115,000 employees—working in about 40 countries and regions around the world for the SMBC Group that includes the bank—are employed at overseas offices. The Global Japan Program, which has been ongoing since 2011, is an in-house training program that promotes the globalization of the organization. The program dispatches employees hired at overseas offices to the company's bases in Japan for a certain period of time, providing opportunities for exchanges among staff through work. Approximately 50 employees are scheduled to visit Japan in 2023.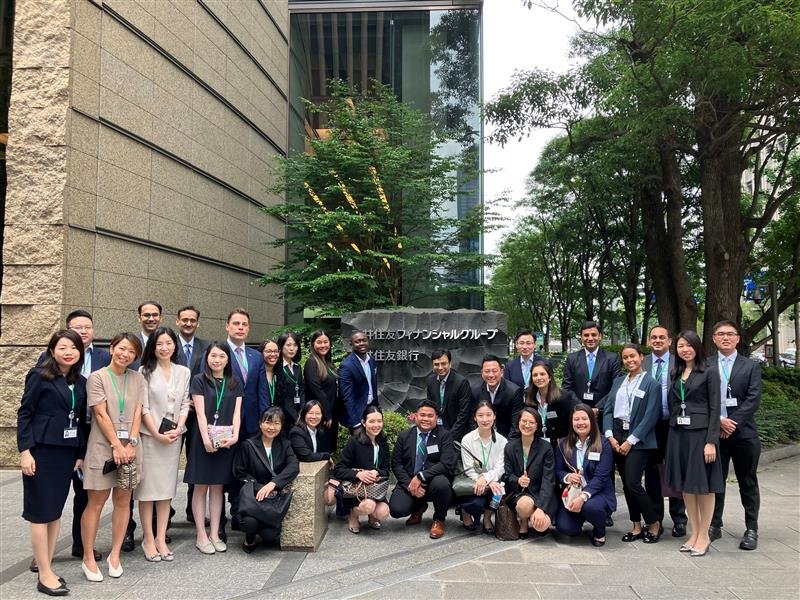 In addition, approximately 140 employees from more than 20 countries participate in the online Cultural Exchange Program, which connects employees from different countries. Here, they exchange information about their countries of birth and work, deepening cross-cultural understanding and networking across borders.
The program manager commented on the results of these exchanges: "By fostering face-to-face communication through these programs, we have become a global organization that can work as one team, transcending language and national borders." One issue is that many foreign employees visiting Japan are non-native Japanese speakers, so it is imperative to make the entire area of Tokyo, not to mention the Daimaru-Yu district where the office is located, more accommodating to English speakers and people from diverse cultural backgrounds. However, there are limits to innovation that can be achieved through the efforts of a single company alone. As such, the bank joined T.E.A.M. Daimaru-Yu so it could cooperate with other companies and organizations in order to contribute to urban development that allows people from Japan and overseas to live and work comfortably.
Making English More Familiar through Travel-Agency Knowledge
Japan has seen a remarkable recovery in inbound travel since the relaxation of new entry restrictions in October 2022. In March 2023, more than 1.81 million people visited Japan, the highest number since the relaxation. Moreover, compared to pre-pandemic times, the number of visitors has recovered to 65% of that of the same month in 2019. With the travel industry witnessing this increase, one of its major agencies, JTB Corp., has also become a participant in T.E.A.M. Daimaru-Yu.
The JTB Group has branches and sales offices in 35 countries and regions around the world. In addition to traditional tourism-related services, the company also provides marketing services and cross-border e-commerce using its worldwide network. Internationalization of internal human resources is a priority task for JTB as well. The company is actively promoting exchanges with overseas branches by inviting employees who wish to participate in these exchanges. In addition to developing cross-cultural communication skills, problem-solving skills, and flexibility, the company is conducting early-stage development of human resources who will contribute to its future global strategies.
The company has many opportunities to use English for inbound travel operations. By collaborating with the T.E.A.M. Daimaru-Yu project to create a diverse and lively atmosphere using English language for communication, it aims to contribute to the creation of a more attractive destination to host tourists. A spokesperson for JTB expressed hope that the program will help eliminate aversion to English and increase opportunities for people to accept the language in a more approachable way. JTB's expertise in developing travel plans for schools seeking international exchanges will also be utilized in the project.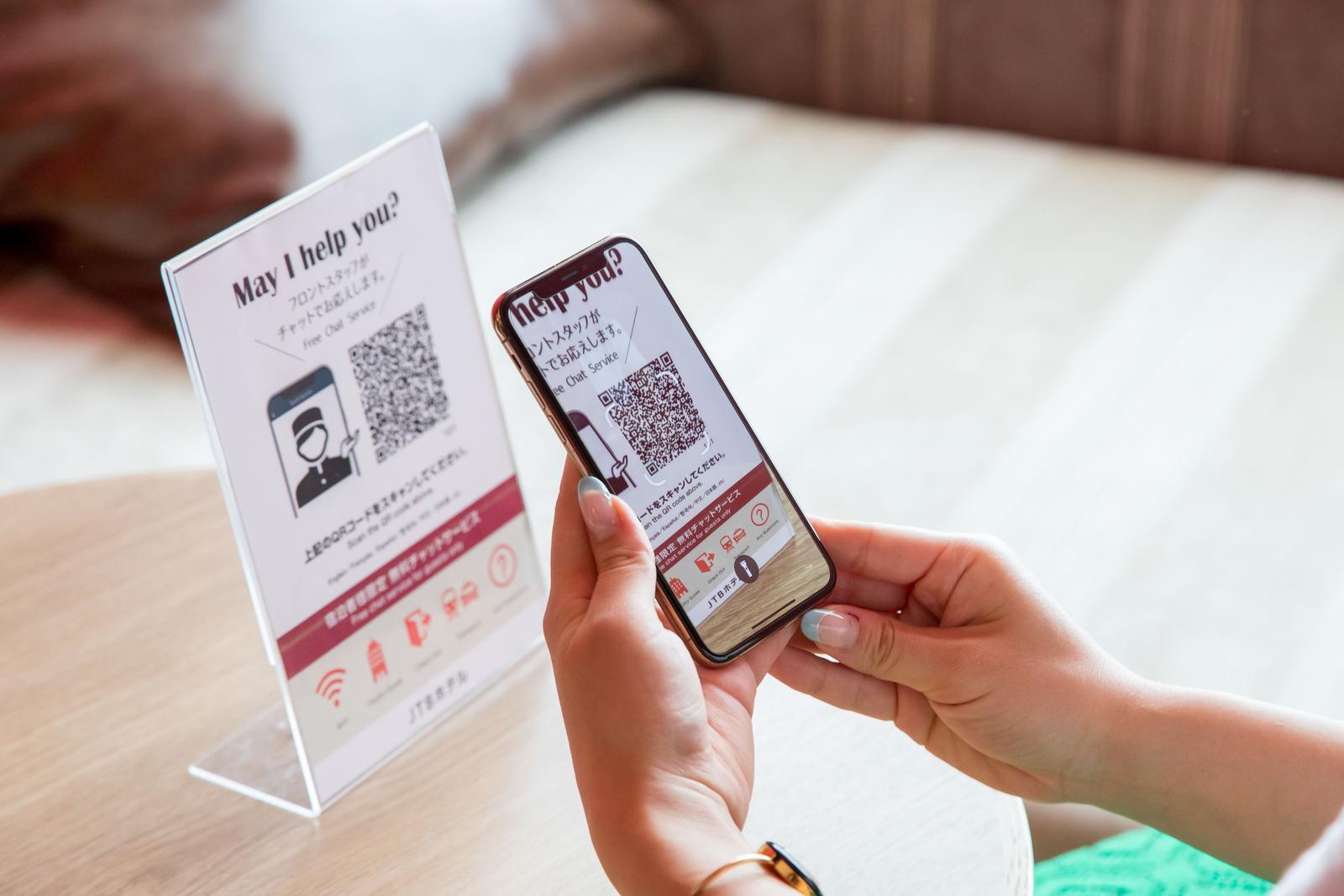 The T.E.A.M. Daimaru-Yu project creates English-based networking opportunities for employees of participating companies in the Daimaru-Yu district, and hosts English-language events to which visitors to the area can easily drop by. Through these efforts, the T.E.A.M. Daimaru-Yu project will work to create an area in which English is used routinely and new exchanges are born.
Interview and writing by Tauchi Shoko
Translation by Amitt