Tokyo Financial Award:
Fighting a War on Greenwashing and Funneling Funds to Protect Nature
Tackling the crucial task of verifying carbon offsets, and thus helping to channel funds into protecting forests and other vital natural resources, landed sustainacraft Inc. recognition at the Tokyo Financial Award 2022, organized by the Tokyo Metropolitan Government (TMG).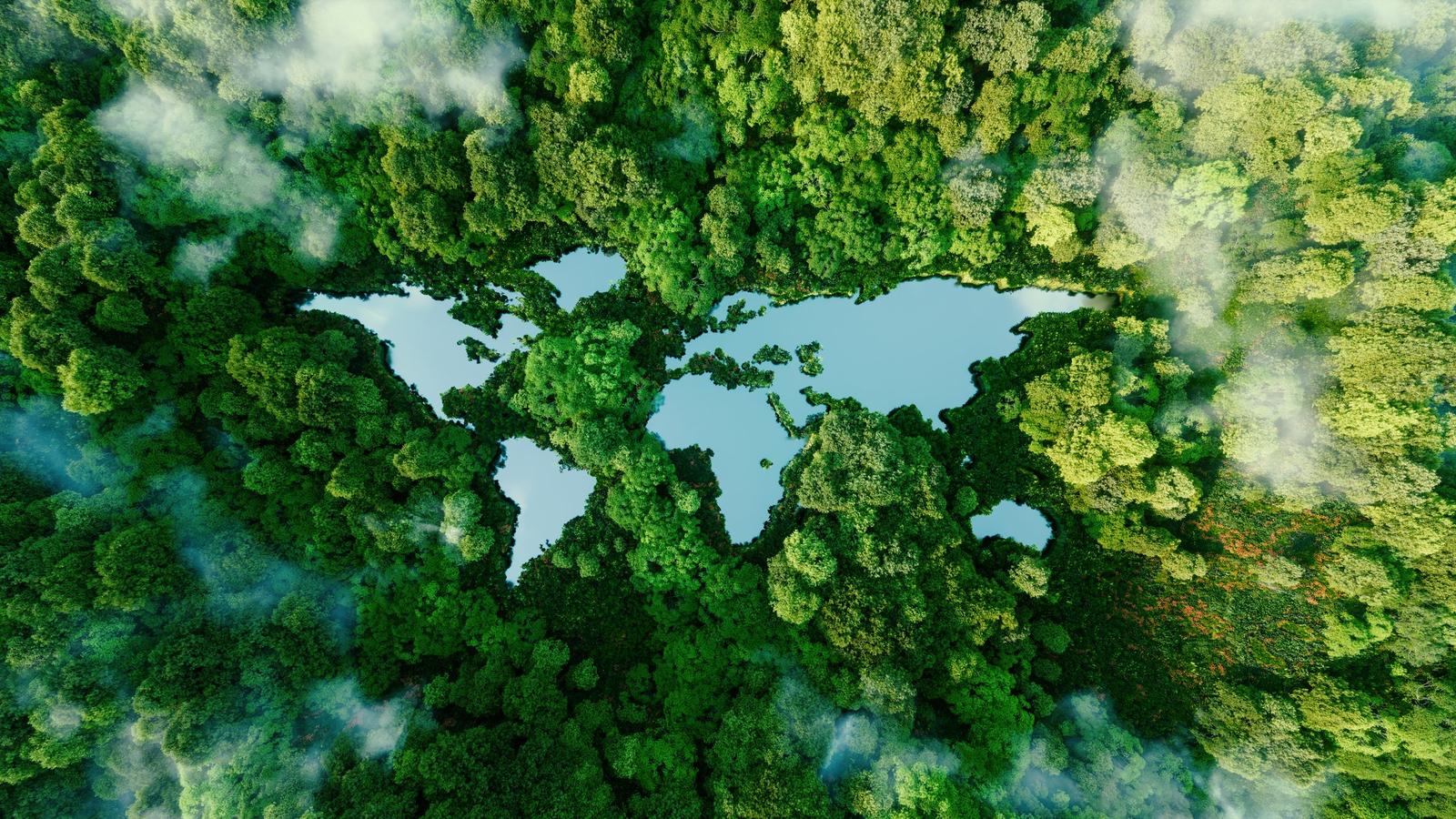 Combining the know-how gained from a background in supply chain management, satellite remote sensing technology, and data analysis with concerns about the depletion of the natural world and climate breakdown led Dr. Suetsugu Hiroshi to establish sustainacraft in October, 2021. 
Starting his career consulting with major manufacturers about optimizing their supply chains, Suetsugu found the role of big data and the IoT (Internet of Things) to be growing in importance and decided to return to university to undertake a PhD focused on machine learning.
"When I had my first son, it is very common thing, but I thought I wanted to contribute to something related to sustainability. And in order to help our own family, and the people surrounding my family, we need to tackle climate change because the issue is a global one," recalls Suetsugu. 
After working with the renewable energy sector, he joined a satellite company, where he encountered remote sensing technology and analytics of the data from the resulting imagery. 
Looking at the Bigger Picture
He realized that while remote sensing allows for understanding of the situation on the ground regarding natural resources, it is necessary to follow the whole supply chain to understand the causes of the destruction of natural resources.
"For example, in Brazil, many forests are converted to agricultural land. But that is triggered by consumption behavior in Europe, the United States or Japan," he says. "So, we need to think about how large retail corporations choose a specific product and where the specific product comes from—for example, Brazil or Indonesia—and how that causes deforestation."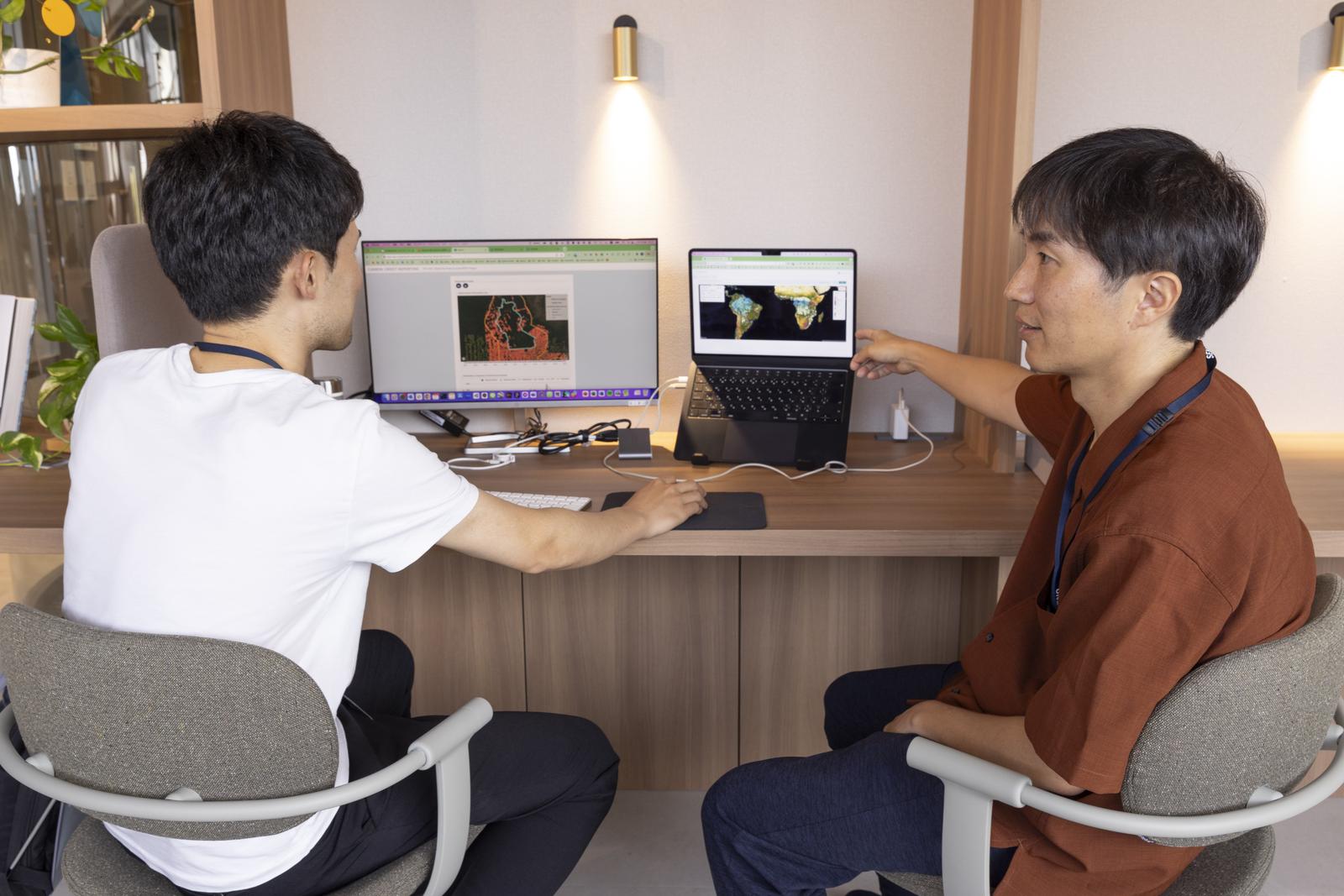 Combining all this together, the company was launched with the aim of bringing clarity to complex matters such as measuring the quantity of CO2 emissions that is prevented by not cutting down a certain area of forest or how much CO2 newly planted trees will absorb over time.
The company's work is more topical than ever as questions about the inauthenticity of some carbon offsetting* —compensating for emissions through the purchase of carbon credits— and accusations of greenwashing (false or exaggerated claims around the environmental friendliness or sustainability of a product or service) have made headlines around the world.
*Carbon offsetting is the process of reducing greenhouse gas emissions by purchasing carbon credits from others through emissions reductions projects, or carbon trading schemes. Carbon credits are issued in return for a reduction of atmospheric carbon emissions.
Indeed, according to a report by Britain's The Guardian, Germany's Die Zeit and investigative journalism NPO SourceMaterial released in January,2023, more than 90 percent of rainforest carbon offsets verified by the world's leading certifier are either worthless or could actually contribute to global warming.
Meanwhile, a consumer group in Europe is suing 17 airlines over assertions in their advertising around sustainability, while Delta Air Lines is facing a one-billion-dollar class action lawsuit in California for similar claims.
He adds that there is a danger of companies becoming increasingly reluctant to purchase carbon offsets for fear of greenwashing accusations.
Win-Win Solutions for Carbon Projects and the Planet
"So that's where our company comes in. And we also want to circulate corporate funds to natural resources," he explains. 
One of the most difficult and controversial aspects of carbon offsetting is how to quantify the baseline point of a project from where emission cuts or CO2 absorption can be measured, a source of contention within the recent negative publicity and lawsuits.
"Our company has developed a statistical methodology to quantify the baseline so we can validate the appropriateness of said baseline for each carbon credit project."
A research paper laying out a novel approach to baseline calculations authored by Suetsugu, his colleague Takahata Keisuke, and collaborators from the National Institute for Environmental Studies and Hitotsubashi University, took first place at the Tackling Climate Change with Machine Learning workshop at the international NeurIPS (Neural Information Processing Systems) 2022 conference. Shortly afterwards, the company was selected as a recipient in the ESG Investment category of the Tokyo Financial Award 2022.
Protecting the Environment Goes Beyond Decarbonization
The venture now has a multinational staff base of around ten at its office in Tokyo — though most divide their time between the office and working from home — and is continuing to add to its headcount.
"In our company, most of our members have family and children. In terms of child raising, Tokyo provides a good atmosphere and environment, and there is a lot of support for families who have children," he says.
Looking ahead, the company is aiming to shine a spotlight on biodiversity. Suetsugu points to the case of Japan's largely monocultural coniferous forests, which are similar in terms of carbon absorption to more natural woodland featuring a mixture of trees, but lacking in biodiversity.
"But the quantification of biodiversity is much more difficult than carbon estimation. That's what we are working on right now. There are many studies that say that if we focus only on carbon, the outcome may have a negative impact on biodiversity. However, if we focus on biodiversity, those solutions almost always have a positive impact on carbon reduction as well."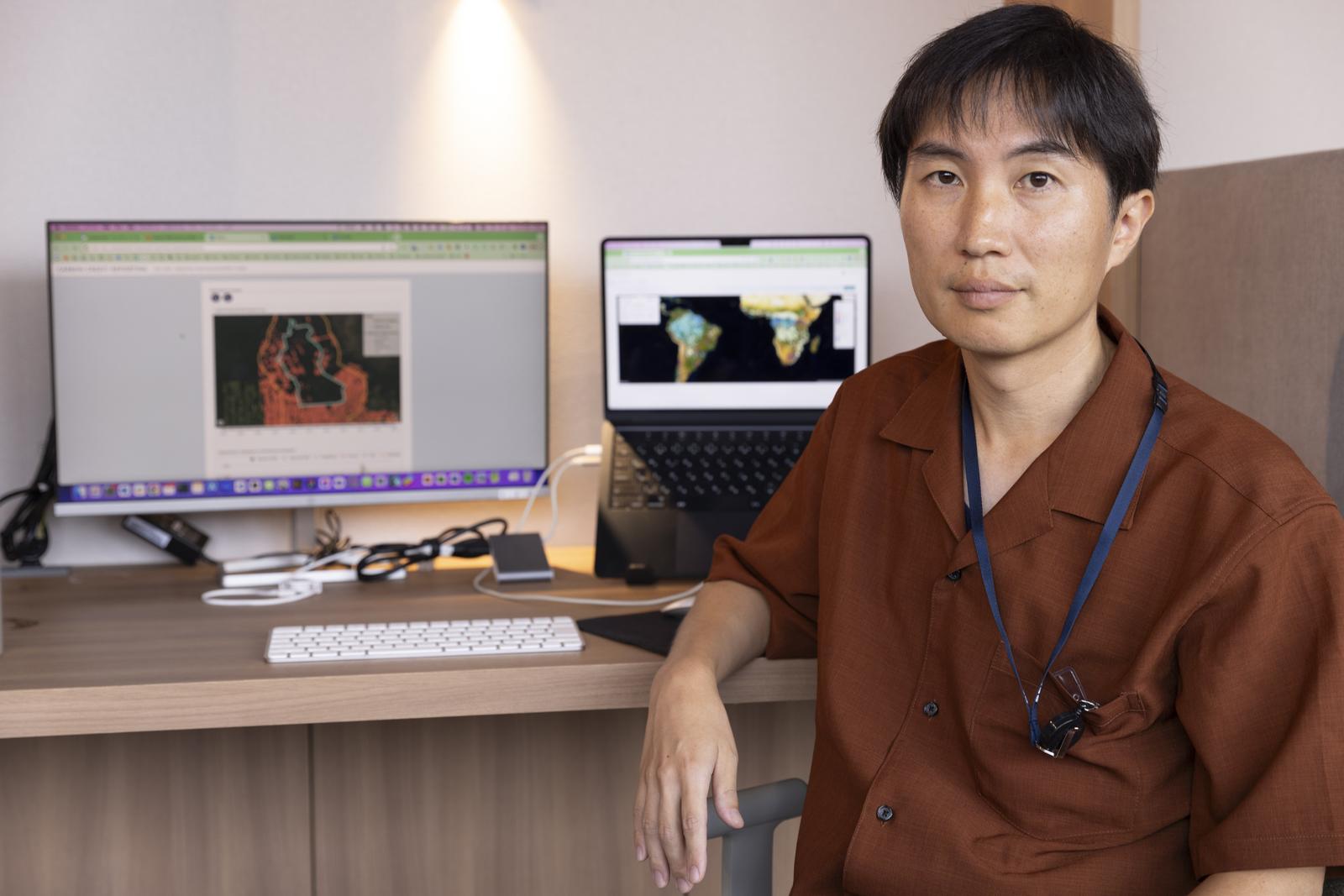 Tokyo Financial Award: the TMG's Tokyo Financial Award consists of Financial Innovation and ESG Investment categories. The ESG Investment category recognizes businesses that are implementing outstanding initiatives in ESG investment and SDGs management.
https://www.finaward.metro.tokyo.lg.jp/en/
Interview and writing by Gavin Blair
Photos by Androniki Christodoulou