Want a Friendly Smile from Tokyo? Mr. Yabatan is Here to Help
"Tokyo is a big city and you can meet many kinds of people from all over Japan and from the world." Norwegian comedian Mr. Yabatan brings smiles and warmth to the people in the city of Tokyo.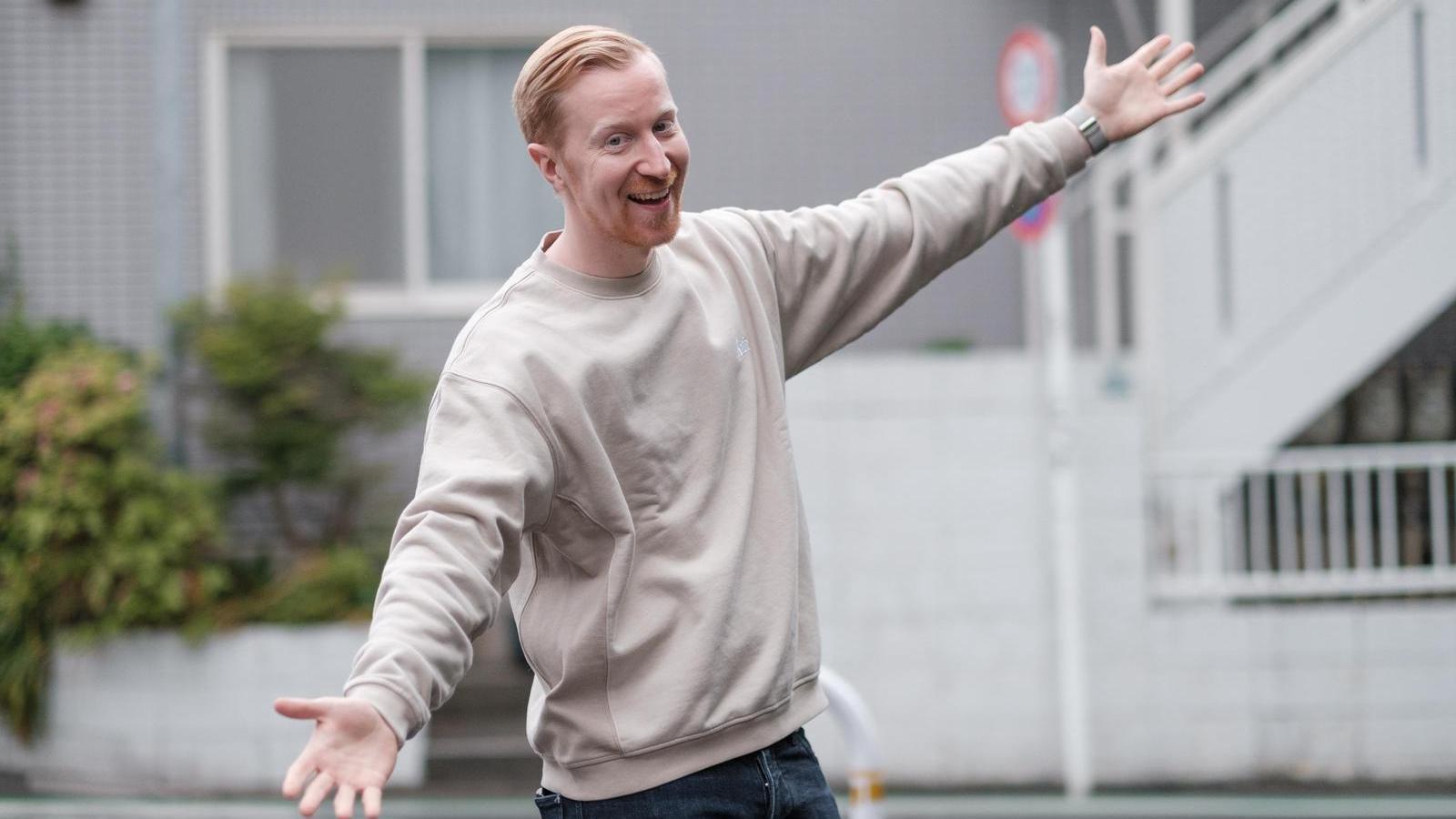 "Honto ni Bikkuri-shita! (I am really surprised!)" says Mr. Yabatan, a Norwegian guy who chose Tokyo as the place to make people laugh as a comedian. In his videos, he communicates with Japanese people, showing how they would actually react to a stranger from another country. Japanese people are generally considered to be quite shy, but in his videos with his friendly character, many talk back to him with smiles, give funny comments, and laugh out loud with him — which all lead to the remark at the beginning "I am really surprised!" Now he has 472,000 followers on Instagram, 490,000 on Facebook, 223,000 on Twitter, and 158,000 on YouTube. Yes, he has made his way to becoming big in Japan, and about to become even bigger. So, who is Mr. Yabatan? What is his "smiley" work and life in Japan like? And what are his ambitions?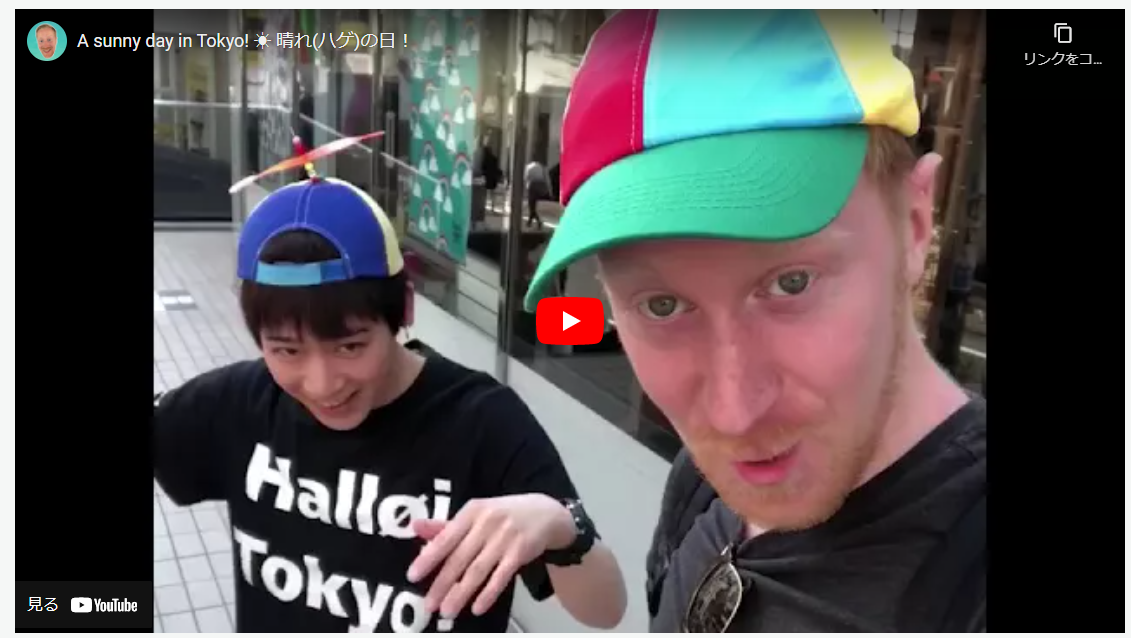 —What brought you to Japan in the first place?
I first got interested in Japan watching a Japanese comedy show on YouTube. I was a high-school student and (secretly) watched "Gaki no Tsukai ya Arahende!" during the computer class — I thought it was very new, which I had never seen before. That is to say, it was a new way of doing a comedy TV program. In Norway, it's usually the same comedy format like stand-up, dramas, dirty jokes etc. so it was very interesting to see this type of comedy and caught my attention.
When I was 19 years old just after graduating high school, I had finally saved up enough money to travel to Japan. So I took a two-week holiday in Japan in 2012 and really enjoyed it. Three months later I came back again and attended a Japanese language school in Tokyo for six months. Then back in Norway, I started making videos in Japanese. I thought I could make better videos in Japan, and that's why I came back here to be a Tokyo-based comedian in 2017.
—What made you decide to communicate with Japanese people in your videos?
You can find many YouTube videos and TV programs from Japan, but they are usually made by Japanese people talking about Japan, which could make people from other countries feel a bit distant. So I wanted to bring those audiences closer to the ordinary Japanese people. You may think they are typically shy, but is that really true? You wouldn't know that. I want to show the genuine picture of Japanese people by communicating with them.
Also, audiences outside of Japan watch my videos because they are interested in Japan and want to communicate with Japanese people. I think I can give them some ideas of how they should behave in Japan, even though I may not be a good example!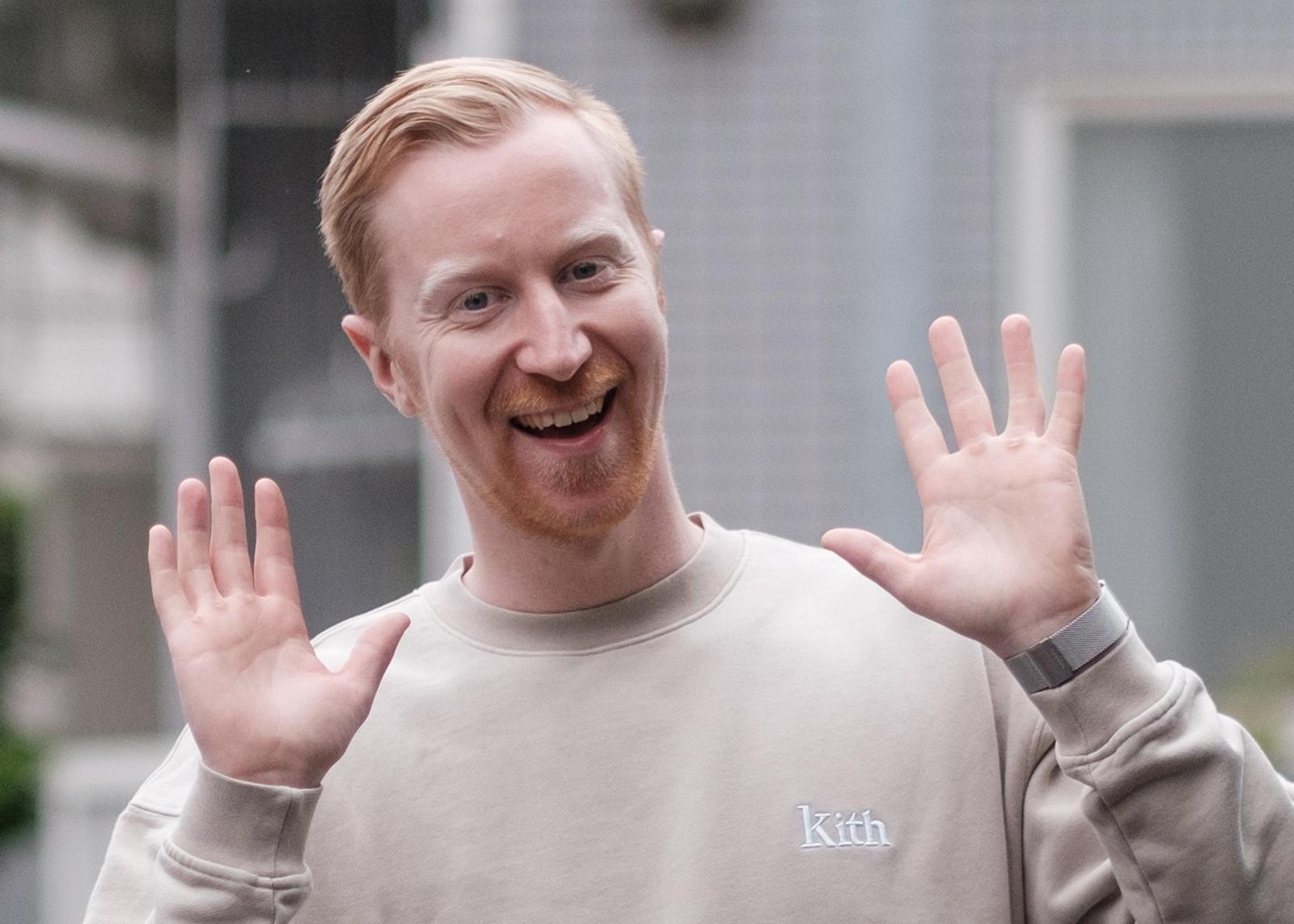 —Many of the people in your videos seem very friendly to you. Have you had any difficulties approaching them?
Since I want to film their natural reaction and culture, I don't plan stories in advance or don't ask them to be in a set-up scene. I just ask them to be in my videos, so I sometimes get rejected. That's one of the difficulties, but not everyone wants to be filmed of course and I don't want to upset anyone, so I would respect that. I just try to make the Yabatan character very easy to interact with, so that everyone feels comfortable. But most people are very friendly and funny, and I really enjoy communicating with them.
—Has it become easier to ask them for participation after you became famous? In some videos, people are coming up to you even before you ask.
Yes, it has become easier, but I prefer to have people who don't know me in my videos. As I said, I would like to have their natural reaction, and people who know me may not react to strangers the same way as they do to me. But in general, I get a very friendly reaction even if they don't know me.
—You seem to be quite popular especially among young people. Do you see any differences in their reaction and friendliness based on their age group or on their occupation?
The differences depend more on the location of the film rather than the age group or occupation. People are usually quite friendly in fun places like Harajuku, as you can see in my Takeshita-dori film. There is always a good atmosphere in those places and people who visit there want to enjoy their time and culture of the town, so I get accepted quite easily. But if I go to Shinbashi, the town of "salary-man (white-collar employee)," for example, people can be tired working hard all day and may not want to be filmed. But I would like to make a film about a salary-man someday.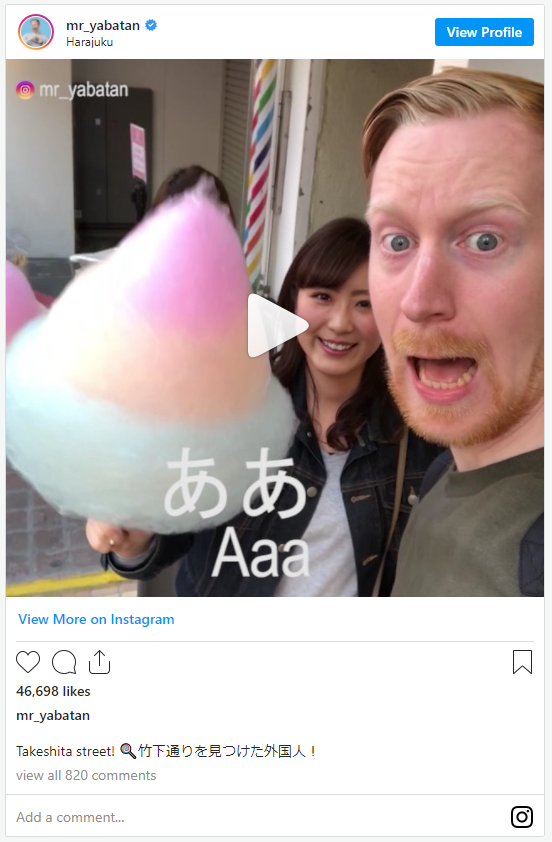 —How do you feel about working and living in Tokyo? Can you tell us about your positive and negative experiences?
Tokyo is a big city and you can meet many kinds of people from all over Japan and from the world. Most of them have their own goal and they are working very hard to achieve it. I think this is a very positive experience.
I haven't had any negative experiences but I could say that everyone seems quite busy here, which could be good and bad. It may be because there are always new things happening and things change really fast in Tokyo. I have experienced some culture shocks when I first got here but I enjoyed the differences and have adapted quite well. There are certain rules and small details you have to adapt to, but if you are from another country, that's something you have to accept and learn.
—So you are one of the people in Tokyo with your own ambition. What do you plan to do in the future?
So far I have been invited as a guest for several TV programs and was a regular contributor to NHK World's program called "Kawaii International." I have also done web commercials for several companies and would like to keep doing these activities.
In the future, I hope to have my own TV show as Yabatan, like a traveling series, and do some events. That's my main goal. And maybe someday, I would go beyond this Yabatan character and try different things as a comedian.
Photographer: Taiyo Watanabe