Embracing Diversity in Education: A School Offering Indian Curriculum in Tokyo | TOKYO Community Vol. 2
Home to a large foreign population, Tokyo provides diverse education options to its international residents, including a variety of international schools. Global Indian International School offers both Indian and International curriculum with local culture to students from over 18 nationalities.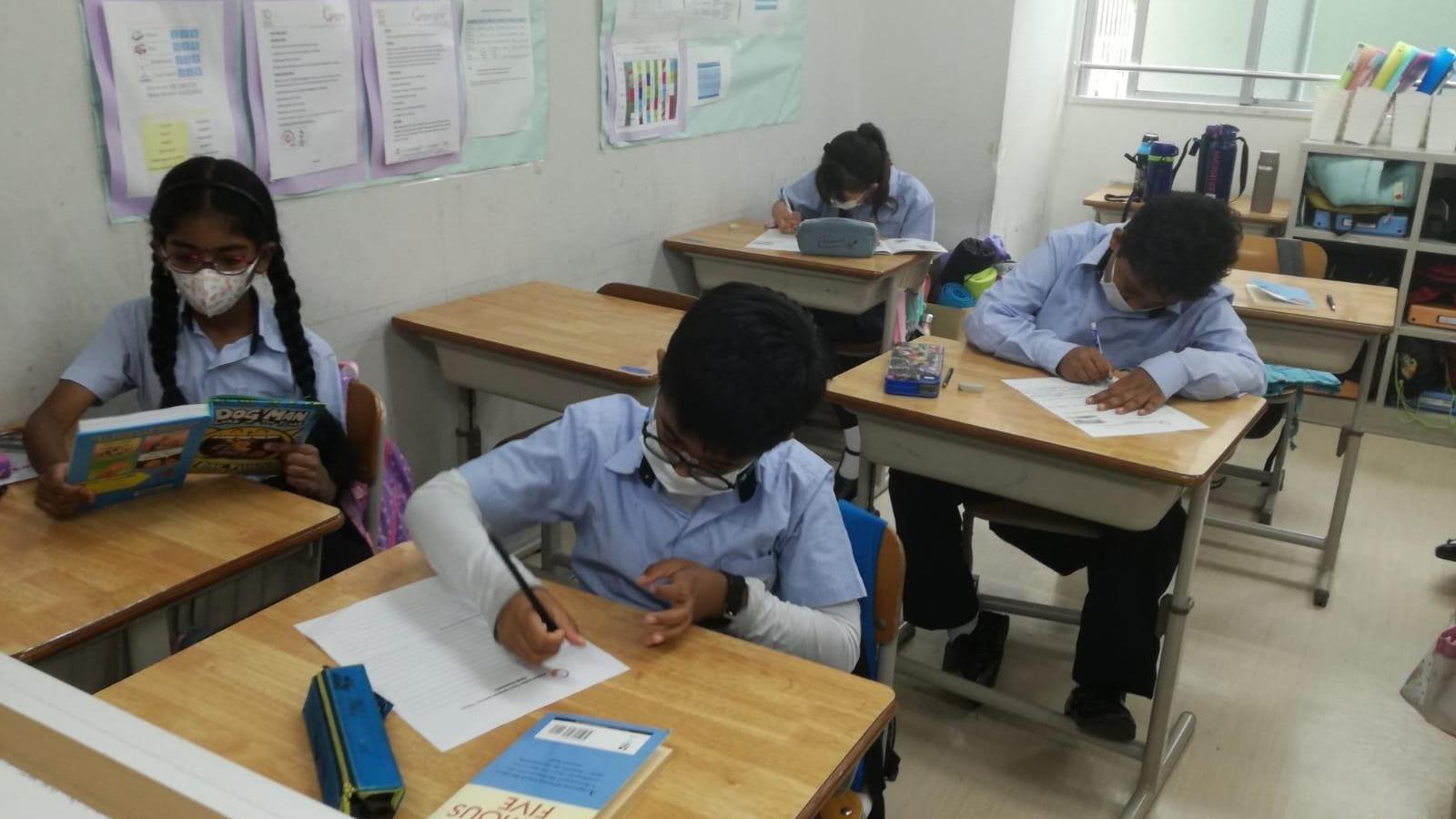 Today, over 550,000 foreign nationals call Tokyo their home (Tokyo Metropolitan Government Statistics on Registered Foreign Nationals for 2021), the highest foreign population of any city in Japan. There are many reasons why foreign nationals prefer Tokyo, let it be Tokyo's diverse food scene and its safe and convenient living environment, but one of the most attractive features for international families with children is Tokyo's wide variety of education options. Taking elementary schools as an example, there are six national schools, more than 50 private schools, and over 1200 public schools in Tokyo alone. Furthermore, there are more than 100 international schools for children of foreign nationals living in Japan. As these international schools provide an international curriculum, over the recent years, they have become an alternative education option for Japanese families who are interested in letting their children receive education in foreign languages without leaving Japan.
Offering the Option of Global Education Within Japan
As a model case of a school that embodies diversity and nurtures future global leaders, Global Indian International School (GIIS), a school that offers Indian curriculum based education and is highly recognized for its STEM (Science, Technology, Engineering, and Mathematics) education. GIIS was founded in Singapore in 2002 and established its Japan campus in 2006. This international school has expanded globally ever since, and it now has 22 campuses across seven different countries. The Japanese branch of GIIS is located in Edogawa-ward of Tokyo. With three separate campuses across the ward, GIIS Tokyo provides an integrated education for its students from preschool (early childhood education) all the way to high school. GIIS Tokyo started out as a way to provide authentic Indian education to the children of Indian expatriates in Tokyo, but the high quality of its education and the breadth of its curriculum have founded a sterling reputation for the school. Today, the student body includes about 850 children of over 18 nationalities with 40% Japanese students. There is also an increasing number of visits from Japanese teachers and education officials to the school as spectators.
Principal Madhu Khanna was assigned to GIIS Tokyo in 2020 after a stint in Singapore and other countries. She points out that Tokyo is a fascinating city whose culture and architecture steeped in history and tradition coexist with cutting-edge technology of the future.
Although GIIS Tokyo adopts an international curriculum, it also embraces many elements of Japanese culture. While the dominant language at GIIS Tokyo is English, it offers Japanese language classes at different levels. Haiku(Japanese poetry) and calligraphy are also included in its lesson plans. On campus, students wear indoor shoes and clean their classrooms just as their counterparts do in local Japanese schools.
"Qualities valued in Japan such as cleanliness, polite manners, and diligence are all really wonderful. I hope we can instill these qualities encouraged by Japanese schools and Japanese culture in the children at our school," Khanna explains.
GIIS Tokyo also offers a wide range of extracurricular activities after school hours, including Indian dance and music instruments, sports, and even traditional Japanese games and cultural activities such as Igo(Japanese board game of capturing territory), manga, karate, and origami.
Building precious bonds with the local community
GIIS Tokyo is also a school that is exceptionally open to the local community. Drawing inspiration from local Japanese schools, the school regularly organizes events such as athletic meets, cultural festivals, and exhibitions.
"Our school has always invited people from the local community to our events and encourages our students to participate in local events such as festivals in order to build mutual rapport. Our school's education system places tremendous importance on developing our students to 'think global, act global and locally.' We are also regularly involved in volunteer work, such as visiting local nursing homes for the elderly and organizing food drives for those in need. When COVID-19 struck last year, we had a discussion on how we might be able to help. In the end, we came together to make masks and delivered them to local hospitals and facilities for the elderly."
In addition, GIIS also made effort to incorporate yoga, symbolic of Indian culture and has a positive impact on the physical and mental health of children, into its daily activities, GIIS holds special event called the "Yoga Day," where the school offers online yoga classes to people in the local community so that everyone can enjoy yoga together.
GIIS has also been offering exchange programs with local public schools, although the program has been temporarily put on hold due to the COVID-19 pandemic. Exchange programs allow participating students to attend a partner school for several days, take classes together, and experience a different campus life. For these students, taking part in such a program allows them to become exposed to a culture and education environment that is vastly different from their own, which creates a valuable platform for building mutual understanding.
Skills that GIIS hopes to impart to children in the 21st century
In addition to India's national educational curriculum (Central Board of Secondary Education), GIIS also offers Montessori, International Baccalaureate, and Cambridge programs, which vastly expand the options GIIS students have for continuation and enrollment of higher education around the world. Principal Madhu Khanna explains, "We hope our students will not only excel academically but also acquire what we refer to as 21st-century skills. These skills ensure that they are well equipped to tackle social issues and chart their own future in an age of great uncertainty. Some skills that we are particularly interested in developing in our students through providing a holistic education include leadership skills, entrepreneurship, creativity, problem-solving skills, logical thinking, IT skills and so on. We believe that these skills will stand our students in good stead and allow them to make important contributions in an ever-evolving future."
Students of GIIS have gone on to study at some of the best universities in the US, UK, India, Canada, Australia, Singapore, and Switzerland. GIIS also offers exchange programs between its campuses around the world.
Tokyo is home to many unique education institutions that provide children of Tokyoites with world-view education. With GIIS as an example, children who are studying in Tokyo, a city that fuses tradition with cutting-edge technology, experience a powerful connection to the rest of the world. Diversity and global education are very much part of the fabric of everyday life in Tokyo. We hope to give more light to the many schools and stories that contribute to making Tokyo a nurturing ground of future global talents.
Text: Midori Iwanabe Translation: Vincent Gan Photos: courtesy of GIIS