Solutions to Urban Problems of Tokyo That Will Impact the Future of Our Planet
Professor Shin Aiba of Tokyo Metropolitan University shares his thoughts on Tokyo's role in Urban 20 and how Tokyo's Urban Problems can be resolved and possibly impact the future of other major cities.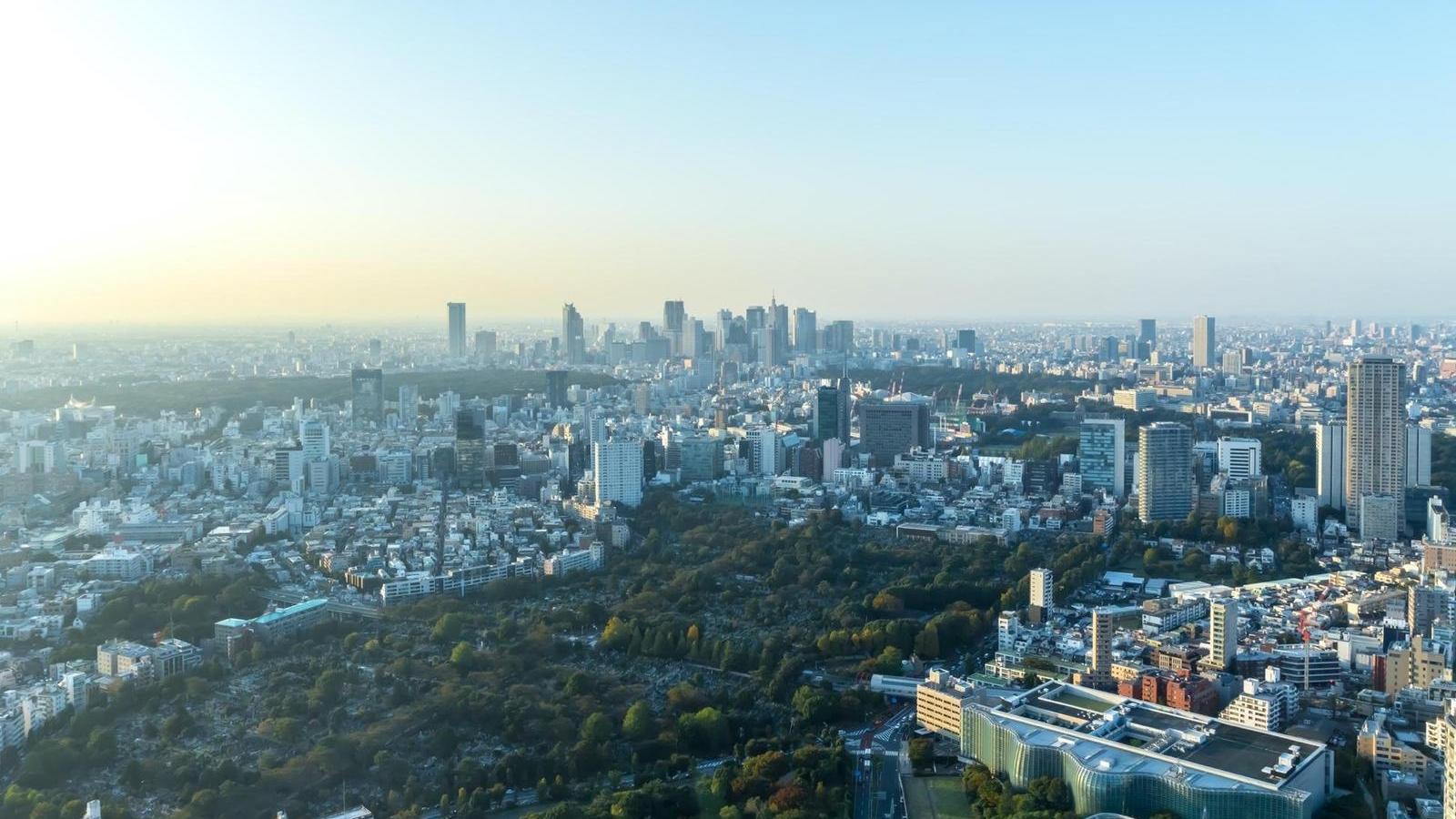 For those who have never heard of "Urban 20" ("Urban Twenty" or "U20"), U20 is a group that incorporates the experiences and opinions of cities into national-level G20 discussions, drawing on the recognition that cities play vital roles in a sustainable world. Launched in December 2017, it currently has the participation of major cities both domestically and overseas, including Tokyo and Osaka in Japan and Paris, London, Los Angeles, Sao Paulo, and Seoul.
 
*reference: Urban20 official website
 
The group will hold its fourth meeting in September 2021 at the U20 Mayors Summit 2021, in Rome, Italy. Prior to the Summit, on June 17th, 2021, U20 released the communiqué to hand over to the G20 regarding world issues including the achievement of fair societies, climate change countermeasures, and recovery from the pandemic.
 
What role should Tokyo play in U20? Professor Shin Aiba of Tokyo Metropolitan University (Department of Urban Science and Policy, Faculty of Urban Environmental Sciences) points out the key to resolving global issues lies in each and every urban resident's "way of using big cities as a means."
The future of the Tokyo metropolitan area
Looking more closely at the significance of Urban 20, it perhaps reveals a shift in thinking from "large cities are the problems of the Earth" to "large cities to resolve problems of the Earth." Restated, this is a shift to the idea of "big cities as means of solving problems", rather than "big cities as the targets of issues to resolve".
In Tokyo, this thinking became more recognized around the start of this century. Up until then, Tokyo had faced the major issue of overcrowding due to rapid growth. It had attempted to confront problems such as housing shortages, chronic traffic congestion, and air pollution from close-packed factories by decentralizing the city.
However, decentralization also chips away at the problem-solving capabilities of the city. Enacting strict regulations to achieve a calm and quiet Tokyo was also an option, Aiba believes, but in the end, the course was set in the direction to integrate varying functions in Tokyo as a solution to the complex issue that Japan and Asia face.
Nearly 20 years have passed since then. Looking at the 28 cities that are signatories to Urban 20 communiqué this year, some are still experiencing explosive population growth and overcrowding. Of these cities, Aiba believes Tokyo will play a leading role as a major city that has been quick to make the transformation in face of such issues.
Another aspect unique to Tokyo is that it is a major city with a population that will irreversibly decline. Urban planning makes use of space to tackle problems and provide solutions. A declining population, however, means that the metabolism of spaces slows down. When new problems arise, it will difficult to solve problems by introducing solution functions through newly created spaces; a solution will only be possible by introducing new functions into a slowed metabolic process. How can we leverage this big city to flexibly solve new issues as they crop up?
Looking at the communiqué released on June 17th, 2021, the issue "Environmentally considerate and fair recovery from the novel coronavirus pandemic" retains the top rank that it commanded in the previous year. This concept, called "green recovery," is the concept of allowing cities to evolve into a more environmentally conscious state, in line with their recovery, rather than simply restoring the cities to the same state they were in prior to the pandemic. In a large city with a rapidly increasing population, for example, this would be addressed in the form of local governments taking the lead in redeveloping overcrowded areas where contagion was concentrated, and creating public spaces featuring up-to-date environmental performance.
However, that approach will not work in Tokyo. In the process of Tokyo's growth, its urban spaces have been subdivided and sold to individual owners. Its metabolism is slow, and the city can only make changes when owners change their land and buildings. Room is limited for the government to take the lead; issues can only be resolved by owners of spaces making appropriate changes to the small urban spaces that they hold. As an example, there is a need for small, subjective initiatives such as using vacant homes as temporary shelters for persons in difficult circumstances due to the coronavirus pandemic, or using them as spaces to reduce the risks of contagion.
Let's take a more concrete look at the strengths that come with being a big city with a declining population, taking the issue of green spaces as an example. In the era of high density, when the city's population was steadily increasing, the city faced a chronic shortage of green spaces. The government has struggled to create and operate mechanisms for preserving green spaces and to use taxes to buy land from private landowners and create parks. But what will happen from here on out? In outlying cities where population decline has already emerged as an urban space problem, there is a movement, growing by the day, of people wanting to donate land to someone else because their land is no longer in use, and managing it has become difficult. Restated, we are now at a time in which green spaces will come from the other side, the private landowners, without a need for hard work to increase the number of green spaces.

How can such land be used to affect "green recovery"? The government could take the approach of accepting lump-sum donations and planting trees one by one. Or it could create mechanisms to assist neighborhood residents in expanding their gardens to create more green spaces. As vacant houses and vacant lots are small and appear at random locations at random times, green spaces created in this way will not form cohesive forests or grounds where people can play soccer and baseball; rather, they will pop up around neighborhoods as small bits of greenery. This diffused greenery nurtures an ecosystem of birds and insects that fly about to expand their territories. These smaller green spaces may become good spots for activities that are less demanding with large spaces, such as table tennis or e-sports. This method of solving urban issues is completely different from that of erecting forests of flashy skyscrapers, but wouldn't one argue that it makes pretty nice cities?

Aiba examined the resolution of greenery problems as an example, but for all problems vexing us, whether disasters, welfare, energy, education, or any other, there should be some solutions available to the city of Tokyo with its declining population, which should serve as good practices that can drive Urban 20.
In the Urban 20 communiqué, a new message was sent out. Messages delivered this way often face the problem of the subject behind the message being difficult to understand for people. Reading into the message, Aiba took the subject as not "big cities" but as "some parties in big cities." Big cities themselves, being no more than conglomerations of concrete and glass, have no will of their own. Aiba thinks that how we imbue the owners of big cities with the will to make use of those cities will become a key issue.
In the case of Tokyo, owners are neither the national government nor local government; most owners are individuals of varied character. It seems to Aiba that we should pay heed to the messages coming out of Urban 20, and incorporate these into our own actions.
Shin Aiba
Shin Aiba was born in Hyogo prefecture in 1971. Aiba is a Professor in the Department of Urban Science and Policy, Faculty of Urban Environmental Sciences, at the Tokyo Metropolitan University. He has spent years studying urban planning and design, means of citizen participation in urban development, systems for citizen autonomy, NPOs, and other topics. He is involved in many urban development projects in cities including Ofunato in Iwate Prefecture and Tsuruoka in Yamagata Prefecture, and in areas of Tokyo including the Meidaimae station-front area in Setagaya Ward, the Harumi area in Chuo Ward, and the cities of Hino, Kunitachi, and Tama. His major authored works include Toshi wo tatamu (Folding the City) (2015), Su ga deru waakushoppu: Hito to machi e no shiten wo kaeru 22 no mesoddo (Workshops of True Nature: 22 Methods to Change Perspectives on People and Cities (2020), and Heisei toshi keikaku-shi (History of Urban Planning in the Heisei Era) (2021).

Contribution: Shin Aiba