Why FNATIC, esport champion team, chose Tokyo to be its new fort.
With its 200 victories across 30 game titles, British esports team FNATIC has made a long list of brilliant achievements since its foundation in 2004. In 2019, the team has opened its Tokyo office with the aim to expand both its business and competition to Japan. We interviewed three key persons on the reason why they decided on their expansion into Tokyo's esports scene.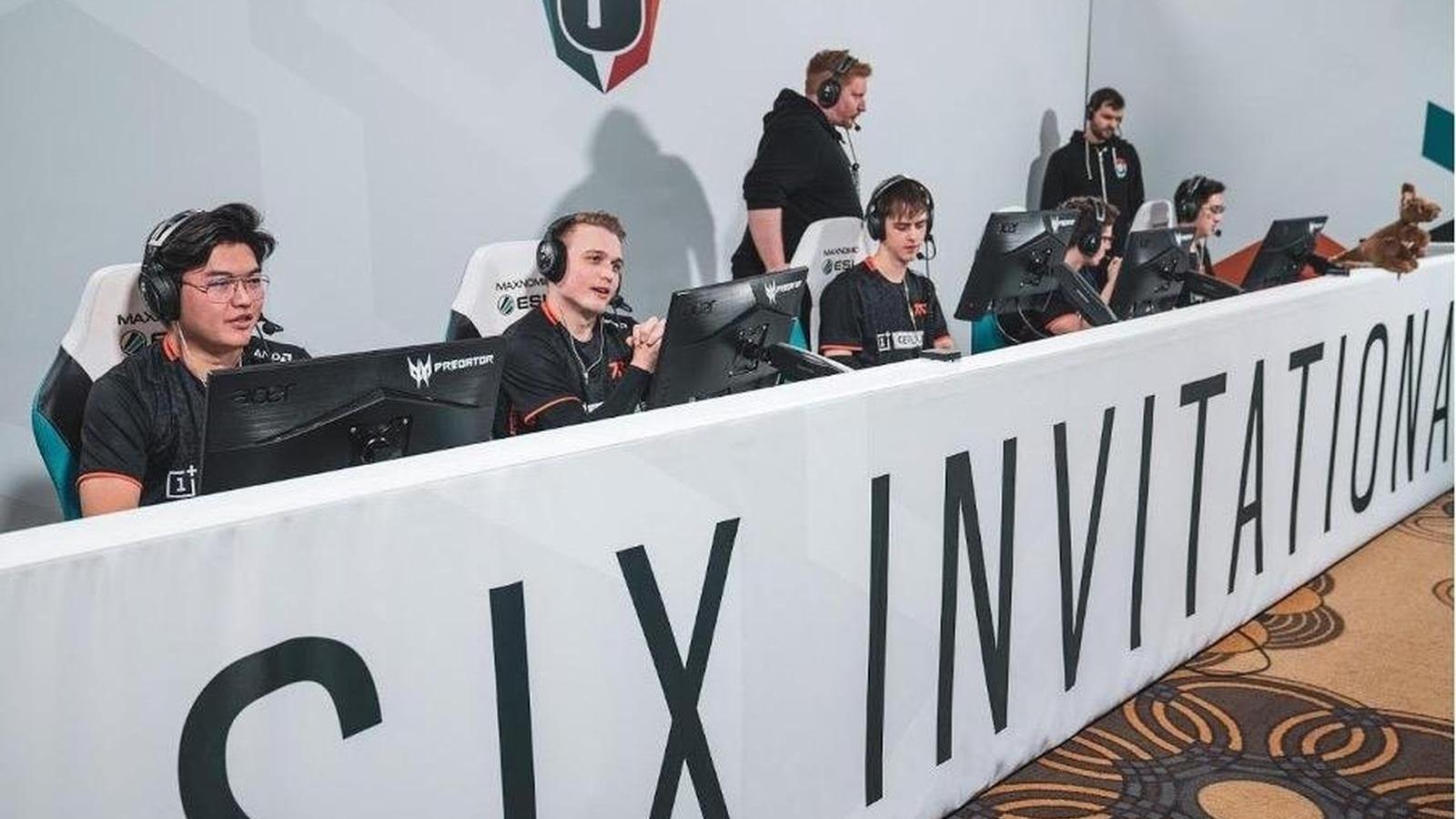 Even during the pandemic, the esports market keeps on growing. The global esports audience is estimated to surpass 474 million in 2021 worldwide and it is said that by 2024, the Japanese market alone will reach a value of 18 billion yen (163 million dollar) . As Tokyo has held the "TOKYO ESPORTS FESTA" for two years consecutively, the focus on the potential of the esports market moves into the spotlight.
Since the dawn of the professional esports scene, FNATIC has been a team at the forefront, earning prestige across multiple game titles. While competing in tournaments is a given, they also expanded their esports business into many other areas, such as their collaboration with world-famous fashion brands and football teams, and selling branded gaming gear designed by their top tier gamers.
FNATIC
FNATIC is a global esports performance brand, headquartered in London. Since its foundation in 2004, the team has claimed more than 200 championships across 30 different games. They have now a worldwide squad of 40 professional players across eight game titles, including League of Legends (LoL), Counter-Strike: Global Offensive (CS:GO), DOTA 2, Rainbow Six Siege (R6) and VALORANT.
After opening their office in Tokyo in 2019, they are now looking to establish a team house in the Greater Tokyo Area as a practice fort for their players. What is the appeal of Tokyo for a team with 100 employees and presence across six different locations? We interviewed Daniel Cao, Consultant of FNATIC's Tokyo office, Jayden "Dizzle" Saunders, Head Coach of their Rainbow Six Siege (R6) team, which has competed in Japan, and Etienne "Mag" Rousseau who leads the team as its team captain.
--The esports scene is booming all over the world, why did FNATIC choose Tokyo as one of the locations for its teams and businesses?

Daniel: First of all, the recognition of esports is increasing rapidly these years in Japan, and the esports market is growing really fast as well. Japan has a long history of gaming, and Japanese culture is infiltrated by the younger generations all around the world. Especially Tokyo has one of the greatest street cultures in the world, and without a doubt, it is an ideal place to collaborate with talented designers and artists based in Tokyo and develop products together.

Also, Tokyo has great access to the rest of the world, it is both great for our players travelling overseas and attending international tournaments, and for other teams based in EMEA countries (Europe, the Middle East, and Africa) to come to Japan and have scrims or events in the APAC region,; also for our fans to travel to Tokyo, get in touch with our players and experience the great culture in Japan as well. We would like to see our base in Tokyo being the international hub for FNATIC fans shortly in the future.

Unfortunately, COVID-19 had a strong impact so our players have not moved to Tokyo yet, but we are continuing to discover our business opportunities in Japan, and deliver better content and high-performance products to all gamers.

--Rainbow Six Siege (R6) team have been to Japan several times to play in matches. What are the advantages of being in Tokyo for players?

Jayden: We have had several experiences in Tokyo that have led to the decision to invest and expand FNATIC's business into Japan. During the time we were in Tokyo, we had a 'meet and greet' with the Rainbow 6 team where people lined up for hours in Akihabara. We launched our collaboration with Sanrio and the Hello Kitty collection, we competed at the Tokyo Game Show in 2019, we have also shared many positive experiences with business partners, other Japanese esports organisations and fans alike.

We really enjoyed the food, culture and atmosphere of Tokyo and look forward to discovering and enjoying more of what the amazing city has to offer. With the right support from the government, key business stakeholders as well as esports organisations, Tokyo represents an excellent opportunity for the foundation of sustainability in culture and entertainment for the youth of today and the next generation through esports.
--What are your future plans for your business in Tokyo?

Daniel: I would like to describe the esports industry as a combination of various industries and, obviously, Tokyo has the leading companies which are potential players for FNATIC to collaborate with. Comparing to other esports organisations, FNATIC has more diversification of business. Besides the general esports prize money, brand partnerships and apparel sales, we are also making FNATIC Gears which are peripherals produced by our professional players. We are looking forward to making the best use of FNATIC's global advantages, and building partnerships with local companies in Tokyo as well.

We are also looking at signing some Japanese players or content creators in games that would create synergies with our other teams in the nearest future.

--(For Mag) From a player's point of view, what are your expectations for the future of the esports scene in Tokyo?

Mag: I expect esports to take over Tokyo. I hope that one day Japan will become one of the leading countries in esports, with Tokyo forging the way and being the hub at the centre of it all. Japan has the fan base, the player base, the talent and the ability to do so. I hope to see esports taken as seriously as a sport in Tokyo such as baseball. I want esports to be considered a mainstream form of culture and entertainment.
TOKYO ESPORTS FESTA 2021
An event organised by the Tokyo Metropolitan Government since 2020 with the aim of promoting esports and related industries. It includes esports competitions for the "Governor of Tokyo's Cup", an industry expo and related seminars.