Inclusive Society Seen through the Paralympics and Expectation for an Inclusive Tokyo - Matheson Miki -
Paralympics Gold and Silver medalist, Matheson Miki, educating young students on the idea for Paralympics to promote an inclusive society through sports.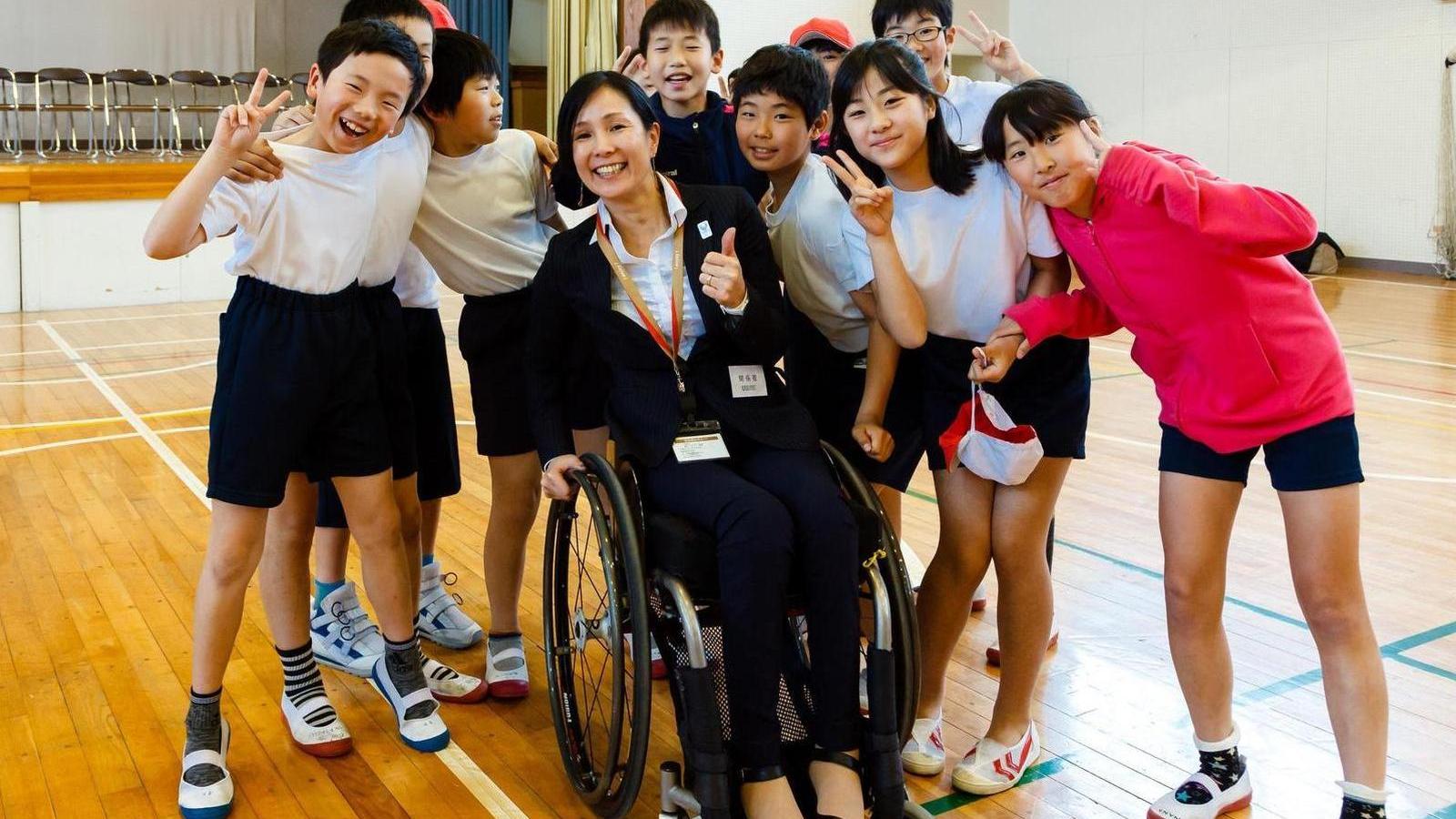 The Paralympics' vision as a sports event for those with disabilities is creating an inclusive world through sports. An inclusive world can mean an inclusive or symbiotic society, and refers to a society in which everyone is a part of, and respected as a member of the community, without fear of being excluded due to attributes such as gender, race, nationality, social status, or disability. The world as a whole has been working toward creating a society of inclusiveness.
Matheson Miki is a member of the Education Committee of the International Paralympic Committee (IPC) and the Education Commission of the International Olympic Committee (IOC), and is involved in the development, dissemination and implementation of I'mPOSSIBLE teaching materials for creating an inclusive society through Paralympic education.
Experiences in Canada Push Her Forward
I'mPOSSIBLE is a global education program developed by the IPC to spread the Paralympic values and the vision of the Paralympic Movement. Matheson was responsible for developing its Japanese edition. It was created with the theme of the Paralympics to teach students how to change feelings of "I can't" into "I can," and how to change their perspective to help them naturally acquire an inclusive outlook. It has been distributed free of charge to approximately 36,000 schools throughout Japan.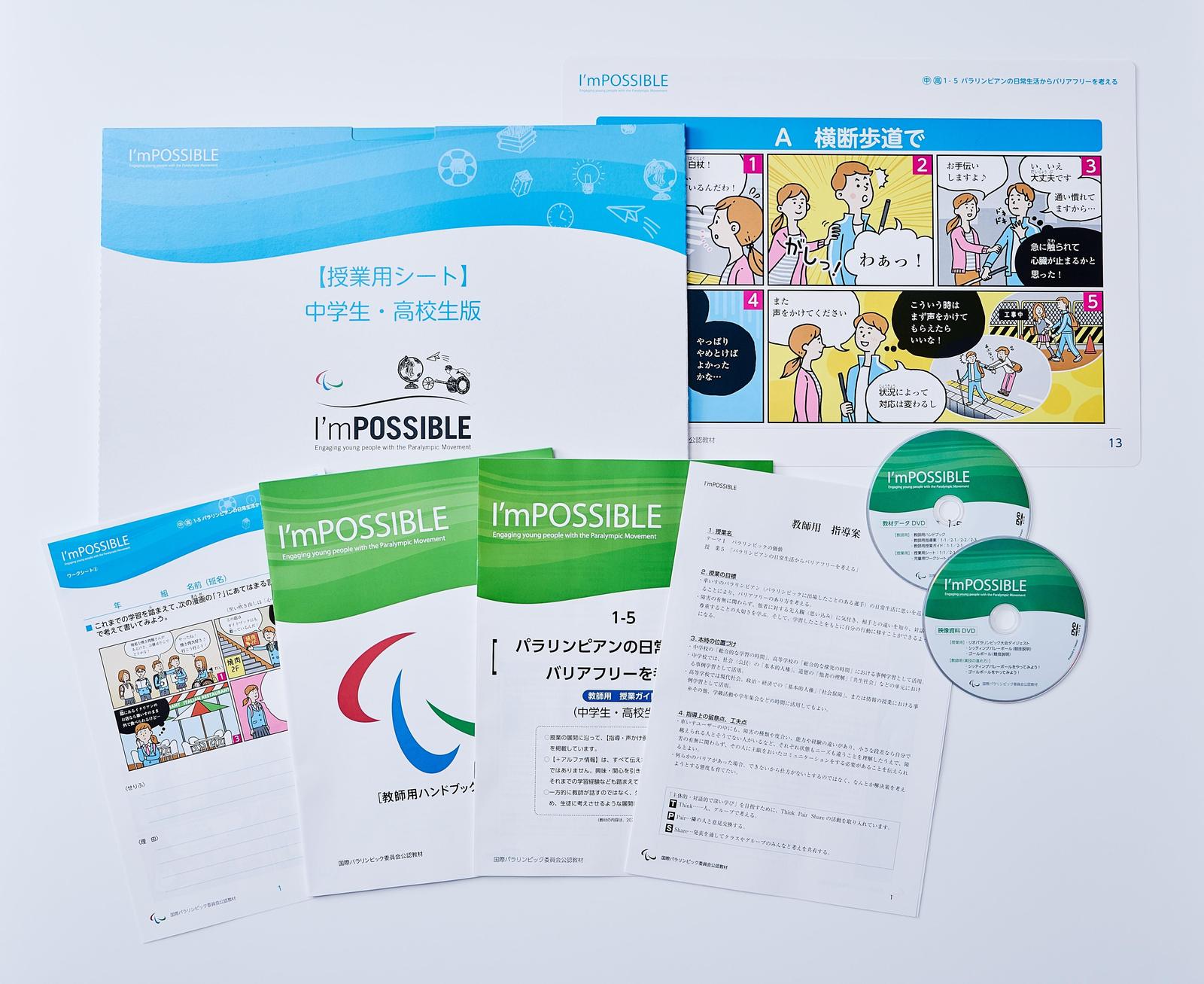 The name of the program reflects the values of the Paralympic Games and the character of para-athletes: what seems "impossible" can become 'I'm possible' by changing your outlook or by creating new methodologies.
It was Matheson's own experiences that motivated her to get involved in developing the product. Canada, where she has lived soon after she became a wheelchair user, is a multicultural country where people of different nationalities and diverse groups of people including people with disabilities live together as if it was nothing. One day, when Matheson was asked by one of her friends about her childhood dream, she told them, "I wanted to be a school teacher, but it was no longer possible as I had an accident and ended up in a wheelchair..." Her friend was dumbfounded. This is because in Canada, being in a wheelchair would not stop you from being a teacher. Rather society there recognizes everyone as individual, and everyone can live freely in pursuit of his or her own potential.
When she temporarily returns to Japan, she often feels the stares or attitudes of those around her, and is reminded that she has a disability. She said that, her son walking beside her once told her, "Mom, they're treating you like baggage." Even in Tokyo, a city with a large population, she rarely sees people with disabilities on the streets, and her son once told her, "Japan has advanced technology, so they must have treated everyone." Matheson's comment that she sometimes feels uncomfortable in Tokyo, her birthplace, leaves a deep impression.
Matheson recalls her experiences in Canada: "I realized that even if you have a disability, you can be free depending on your environment and the mindset of the people around you. The ideal inclusive society is one in which diverse people don't just live in the same community, but find their own places and are able to fulfill their purpose and/or find active roles."
The Paralympics and a Change in Outlook
The vision for the Olympic and Paralympic Games Tokyo 2020 stated that sports have the power to change the world and the future, and one of its essential themes was "Unity in Diversity." The achievements of para-athletes remind us of human potential they have and the power that inspires us to action. Many say that they have come to feel closer to those with disabilities through their experiences supporting the Paralympics.
Ever since the event was held in Tokyo, there have been more laws relating to those with disabilities, barrier free facilities around Tokyo have rapidly improved, reporting and symposiums on inclusivity have increased. "One of the roles of the Paralympics is to dissolve barriers faced by people with disabilities, and letting people know that those with disabilities are just people like everyone else, and it needs to be recognized for starting to get things moving in a good direction."
Nevertheless, she stresses, "The Paralympics can be a catalyst, but it is not a panacea for understanding disability and diversity."
Athletes who participate in the Paralympics only make up a small percentage of the population of those with disabilities. In addition, the event provides an environment where athletes can challenge their own potential, with rules, equipment, and support designed to suit their disabilities.
Regardless, even gold medalists face various barriers, like insurmountable staircases and difficulty in finding employment when they step out of the stadium. It is essential to incorporate the ingenuity and perspective of the Paralympics into everyday society and to link this to changes in people's awareness and social systems.
"When you watch the Paralympics," Matheson said, "you enjoy the athletes' amazing performances. But you can also use a little imagination and think about their daily lives outside of the competition."
The Possibilities Childhood Hold for Inclusivity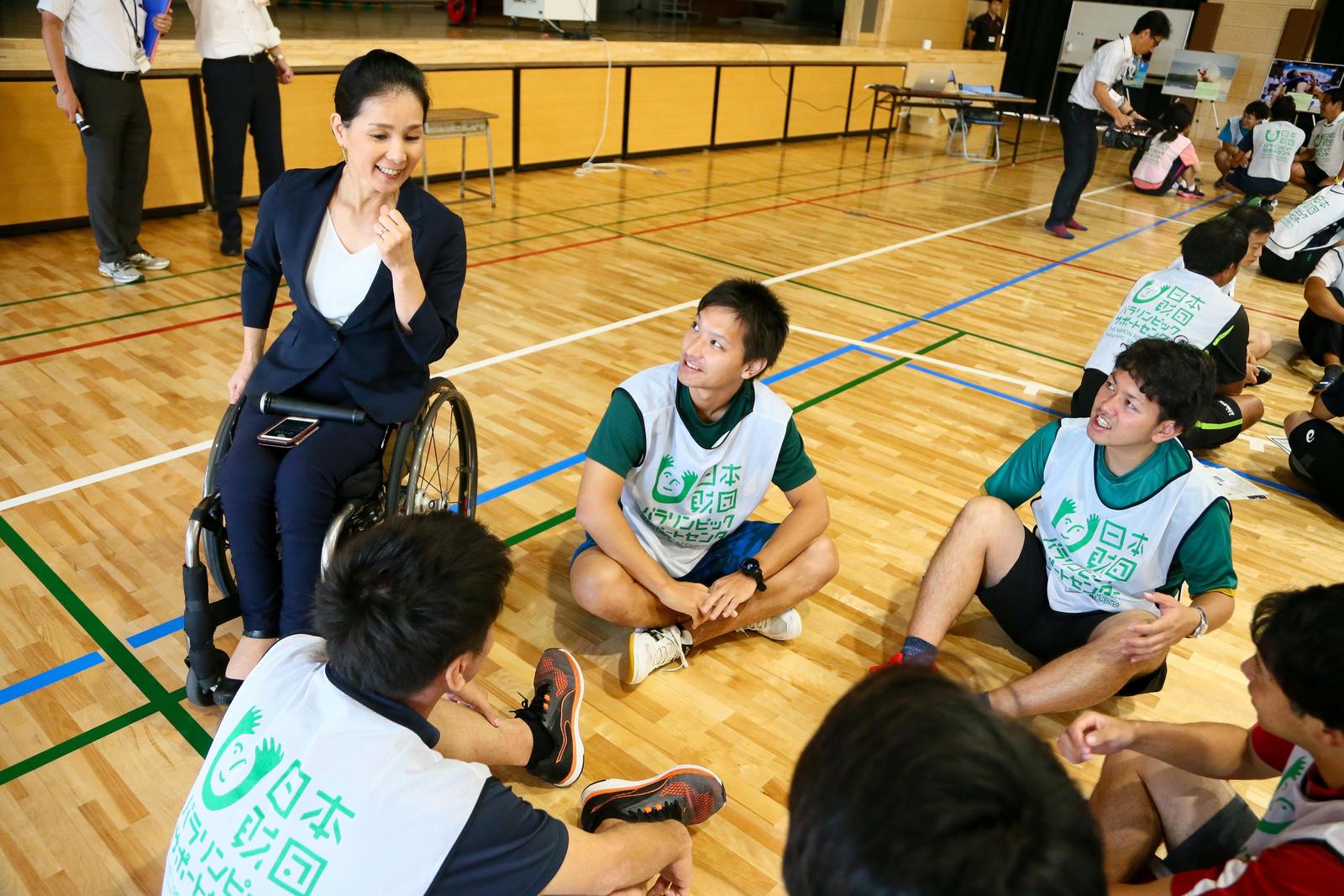 An inclusive society cannot be created overnight. The reason she works on spreading educational materials for children is because she wants to encourage the creation of new, flexible ideas through children, and to break down the stereotypes and preconceptions held by adults.
For example, when Matheson's son was in kindergarten, the kindergarten teacher asked her to be involved as a volunteer, as there were few Asians and people in wheelchairs. As she participated in the program, she witnessed how the children became aware of the different needs, and began to take action on their own, doing things like clearing things out of the way in aisles, because "Miki is coming (in her wheelchair)."
The inspiring words and actions of children have the power to bring about smooth changes to the thoughts and actions of adults. It is her belief in their potential that brings her to work hard on training sessions for teachers using I'mPOSSIBLE.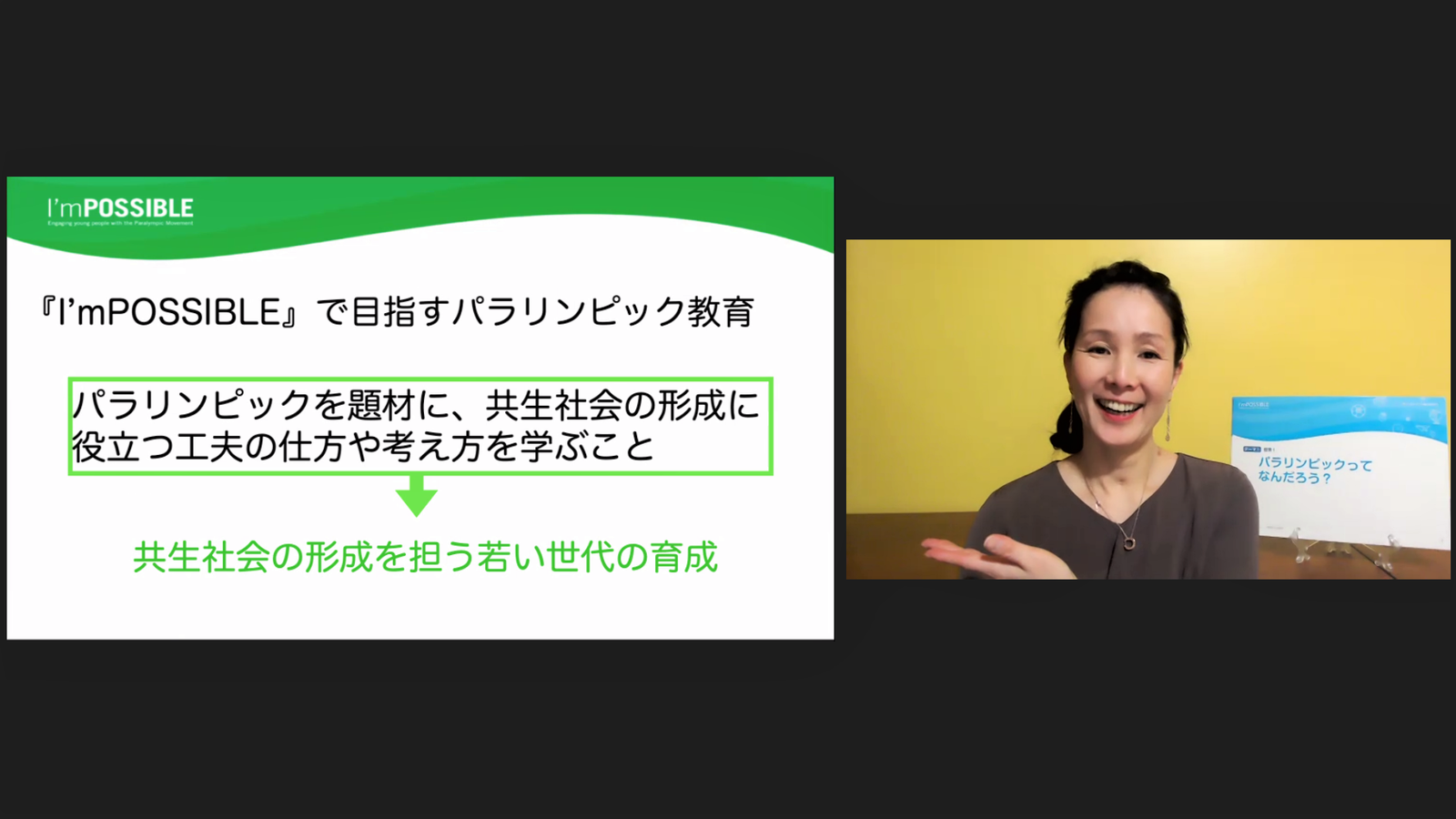 "Everyone has the right to enjoy their lives in their own way. I hope our progress towards a more inclusive society does not end with the Tokyo2020 Games, and maintains even some momentum as long as possible. I believe there is plenty of room for growth in Japan. I hope that when I am an old lady, I can say, 'The Tokyo Paralympics made Japan a better place to live.'"
Matheson Miki
Interviewed and written by: Kyoko Hoshino
Photographs: ©The Nippon Foundation Paralympic Support Center