New Transport Infrastructure in Tokyo's Skies - The Future of "Flying Cars" Built by SkyDrive
"Flying Cars" are expected to be the new mode of transportation for urbanites. SkyDrive is the first startup in Japan to succeed at the manned flight of such a vehicle. Here's their take on the future about what this new vehicle would bring to Tokyo.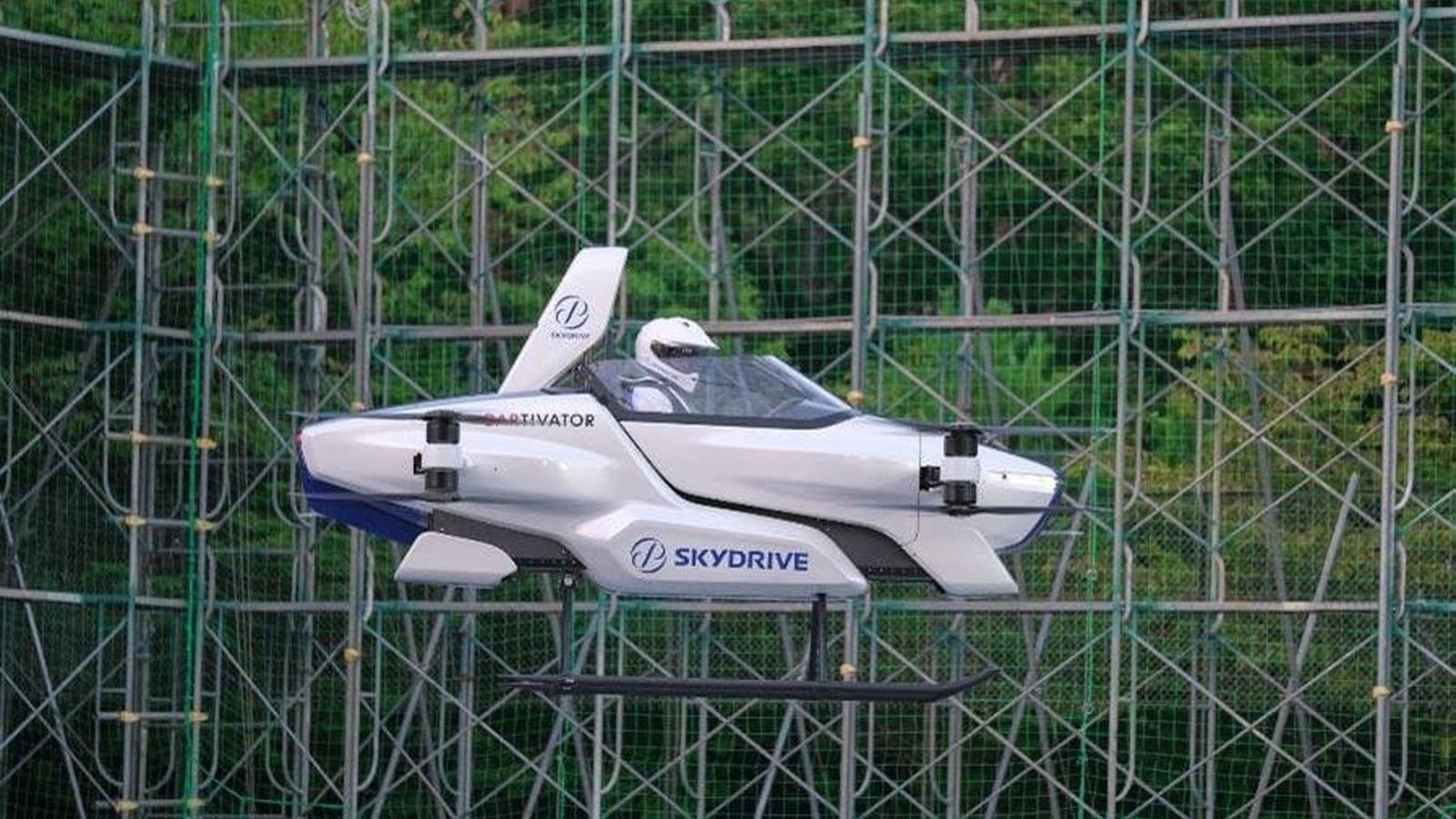 Tokyo is currently home to a population of 14 million. Based in Tokyo itself, SkyDrive is a company aspiring to enable a new mode of transportation for this city where many people make trips every single day.
The company was established in 2018 as a spin-off of CARTIVATOR - a volunteer group founded by young employees of Toyota Motors to develop next-generation mobility solutions - and is developing flying cars and delivery drones. What united this diverse group of more than 80 employees—from fresh graduates to industry veterans with various work experiences in the automotive and aeronautics industry—is the yearning to realize the dream of building a "practical flying car" that nobody has succeeded at yet.
This young company found itself in the public limelight in Japan, in August of 2020, thanks to the successful open testing of the first manned flight in Japan using their single-rider vehicle, "SD-03". On the back of this success, SkyDrive is working hard towards commercializing by mid-2020s.
Mobility Solution that Needs No Infrastructure
Many major corporations, startups, and researchers from all over the world are developing flying cars, but what kind of vehicles are they exactly? While these vehicles are often called flying "cars," they are technically not cars and are actually aircrafts officially termed "electric Vertical Take-Off and Landing (eVTOL) vehicles" around the world. In Japan, the "Public-Private Council for Air Mobility Revolution" established by the Ministry of Economy, Trade and Industry and Ministry of Land, Infrastructure, Transport and Tourism describes flying cars as "electric" vehicles that can "take-off and land vertically" on "auto-pilot" without an operator.
Being electric, these aerial vehicles produce minimal sound pollution and require relatively minimal space to take-off and land as they can be performed vertically, which is a major advantage in cities with high-density populations. For example, the flying car that SkyDrive is developing as the "World's Smallest Air-Mobility" is around the size of two conventional cars and their goal is to enable it to take off and land wherever there is space for two parking lots.
Because of these benefits, this technology is expected to solve traffic congestions in cities all over the world and fill gaps that the current public transport systems fail to address. Flying cars do not require the construction of dedicated tracks, roads, or runways and can be used anywhere in cities where open spaces are precious. This presents many advantages for Japan as the working population decreases and infrastructure deteriorates, not to mention the frequency of natural disasters.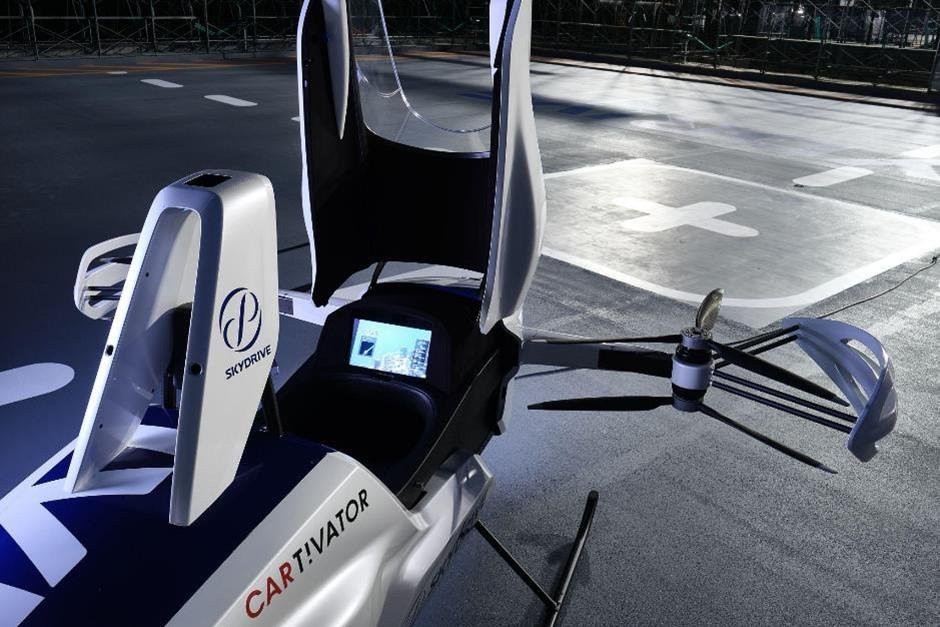 Reduction of trip durations
Oishi Risa, from the Public Relations Team of SkyDrive's executive office, explains that the use of flying cars has several advantages unique to Tokyo. "While the transport infrastructure in Tokyo is very advanced, there are still mobility issues that remain difficult to resolve, such as traffic congestion and overcrowded trains. In addition, we are constrained by the timetables of public transportation in our trips. Flying cars that travel by air will have no congestion and preserves private space unlike crowded trains, giving us the ability to use that time more freely."
Furthermore, it will also be a crucial addition to facilitate borderless solo travel for senior citizens as the population ages in Japan. "While this applies to all miniature mobility solutions with auto-drive functionality and is not limited to flying cars, unmanned transportation will help reduce the number of mobility-impaired persons, including senior citizens"
To realize this future dream, the company is currently developing 2-seater mobility solutions in addition to working closely with regulatory authorities such as the Ministry of Land, Infrastructure, Transport and Tourism and other corporations developing aerial mobility solutions to draft regulations for aerial transport. In addition, the company has been selected for the "Innovation Tokyo Project"—initiated by the Tokyo Metropolitan government to support the city's startup companies as well as small and medium-sized businesses—and is using the subsidies for the R&D and testing of safety features such as sensors that detect and inform the operator of any issues in the vehicle.
Oishi explains that the development of flying cars will reduce the time constraints imposed by urban traffic congestion and public transport schedules, resulting in the "reduction of trip durations". It is difficult to imagine how convenient life will become when urbanites are given the tools to freely navigate the empty urban skyscape that has never been utilized before.
Interviewed and written by: Asuka Kawanabe