Toward realizing a more accessible and free international city, Tokyo: My wishes and hopes: Dr. Mohamed Omer Abdin| TMC Talks Vol.14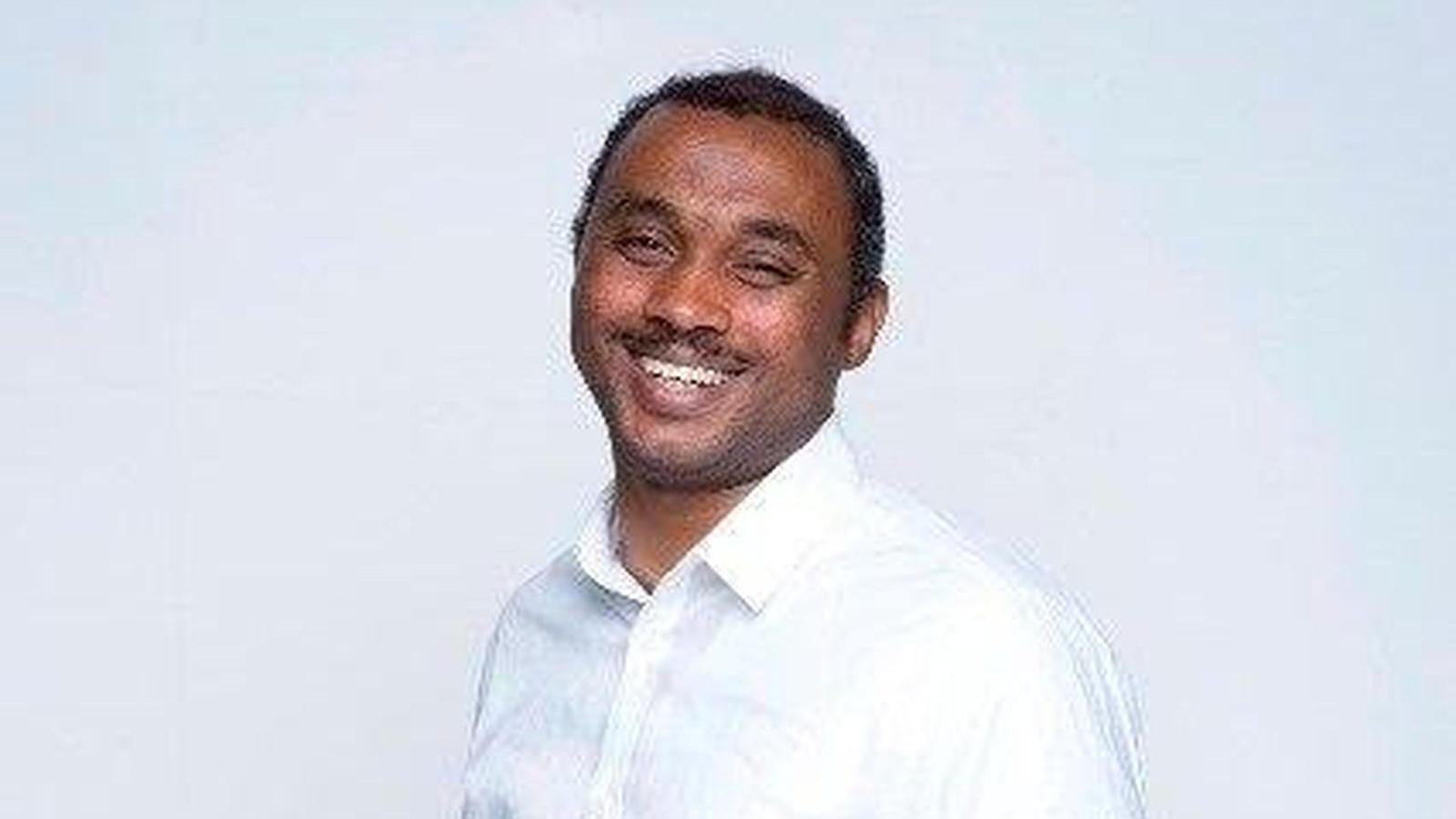 I am Mohamed Omer Abdin. I would like to talk about how I personally feel about the city of Tokyo and its potential, and then share my own thoughts on what should be left as a legacy for the Tokyo 2020 Paralympic Games.
I came to Japan when I was 19 years old. Many people have asked me if it is difficult to live in a global megacity like Tokyo as you are visually impaired. My answer to this question is "NO". There are many aspects of Tokyo that are very easy for visually impaired people to live in. For example, Tokyo has a very well-developed public transportation system, which makes it easy for visually impaired people who cannot drive cars to get around.
There are various types of disabilities, but now let me talk about visual impairment. What are the barriers for people with visual impairment? The first is "mobility barrier," which means that the person has difficulty moving alone. The second is "information barrier." It is said that people get 90% of their information from their eyes, but visually impaired people cannot use them. The third is the "mindset of the people around us". The awareness of people with disabilities itself has become a barrier.
As for the first one, "mobility barrier," public transportation in Tokyo is very advanced as I mentioned earlier. Of course, there are still issues to be solved in terms of safety measures, such as preventing people from falling off from platforms, but various organizations and stakeholders, including railroad companies and the Tokyo Metropolitan Government, are making efforts to resolve these issues. In addition, elevators are being installed at every station to eliminate barriers for people in wheelchairs. These efforts are good, but when it comes to fully enjoying Tokyo, I feel that there are still many issues that need to be addressed in terms of accessibility at leisure facilities like museums.
I am not a shill for the Government of Tokyo, I would say Tokyo is wonderful because has not only world-class museums and facilities for everyone to enjoy, but also lush green areas. If you go to Okutama (in the western part of Tokyo), you will find areas with lots of green, mountains, and forests. So I think that Tokyo is not just a metropolitan city, but also a city where you can enjoy various aspects of life, and I highly recommend traveling or living in Tokyo.
As I mentioned that Tokyo still has some issues with the accessibility of leisure facilities, I wonder if this Tokyo 2020 Paralympics has improved the situation or not. If it were not for the pandemic, it would have been a unique opportunity for para-athletes to explore Tokyo after their races or matches and see how Tokyo is interesting and charming. And also for Tokyo, they could have got feedbacks from them on the remaining issues which need to be solved. Unfortunately, however, because of this pandemic, it was not possible for the para-athletes to discover Tokyo. I think that was very unfortunate.
So once the pandemic has settled down, I would like to invite people from overseas to visit Tokyo, and I hope that social innovation can be used to address the various remaining issues.
Lastly, now that the Tokyo 2020 Paralympic Games have been held, I would like to express my own thoughts on what should be left as a 'legacy' of the Games.
As I watched the games day after day, I was concerned about the fact that most of the participants are from so-called 'advanced countries'. There is an estimate that shows that the world's 80% of people with disabilities are concentrated in developing countries. Considering this data, it would not be surprising to see more para-athletes from developing countries. Looking at the situation where almost no athletes from developing countries have been able to participate in the Games, my guess is that there are many cases where people with disabilities are still placed in an inferior position in the process of social participation in developing countries.
I believe that you, especially the Japanese people, spent two weeks or more watching the various competitions of para-athletes this time. I believe that your view of disability has changed a lot since you had such a rare experience. However, as I watched the athletes challenging themselves to achieve their goals through intense exercise and rigorous training for coordination.
In other words, I believe that this big event for para-sports has become an opportunity to change the mindset of society for disabilities. If this is true, then even in developing countries, where 80% of the world's people with disabilities live and where they are not yet able to fully participate in society, the dissemination of para-sports will be able to bring it to the attention of people in developing countries. I hope it finally changes their behavior and mindset.
I believe that the Tokyo Metropolitan Government has been making thoroughgoing preparations for the Paralympics. Not only the Tokyo Metropolitan Government but also various stakeholders, including para-sports organizations, have participated and coordinated for the Games to succeed. As a legacy of the Tokyo 2020 Paralympic Games, I would like to propose that the momentum generated by the Paralympic Games be used to promote or support the promotion of para-sports in developing countries. I would like the Tokyo Metropolitan Government to take the initiative in promoting para-sports on an international scale. I believe that through the promotion of para-sports in developing countries, we can promote understanding of disabilities in each and every society.
What I don't want people to misunderstand is that our goal is not just to promote sports. I believe that sports are something that people can easily get used to, and I would like to use sports as an effective tool to promote people's understanding of disabilities. This is our goal. The society we want to achieve is one in which people with disabilities can fully participate in every social process, in other words, "Social Full Participation in All Social Aspects." This means that people with disabilities will have equal opportunities to play an active role in leisure, education, and employment. Promoting understanding of disabilities through the spread of sports is one way to make it easier for people to understand.
For example, I am currently working for a company called Santen Pharmaceutical Co., Ltd. There is still a long way to go to solve the problem of employment of people with disabilities, and there is hardly any environment where they can work with enthusiasm. I would like to change that, starting with Santen Pharmaceutical, and change the environment within the company so that it is a comfortable place to work no matter what people's disabilities are. I would like to eliminate as many barriers as possible and create an environment where people with disabilities can work comfortably, and in the future I would like to contribute to other companies in the same way.
I would like to aim for a comprehensive change in the social environment surrounding disabilities, not necessarily limited to sports, and I hope that each of you will participate in this movement from your own standpoint. In order to change society as a whole, it is very important that everyone understands and sees disabilities as "their own issues. It is not a matter of spiritedly promoting a specific activity. I would like to ask everyone to first take an interest in disabilities.
Mohamed Omer Abdin
Some quotes have been paraphrased.