Tokyo Contents Incubation Center - Supporting the Content Industry with Connections
Since its launch in 2008, Tokyo Contents Incubation Center (TCIC) has supported more than 120 startups and spawned numerous content production companies and tech companies that are central to Japan's content industry today, including Studio Colorido, Egg Firm, Live2D, and Metaps.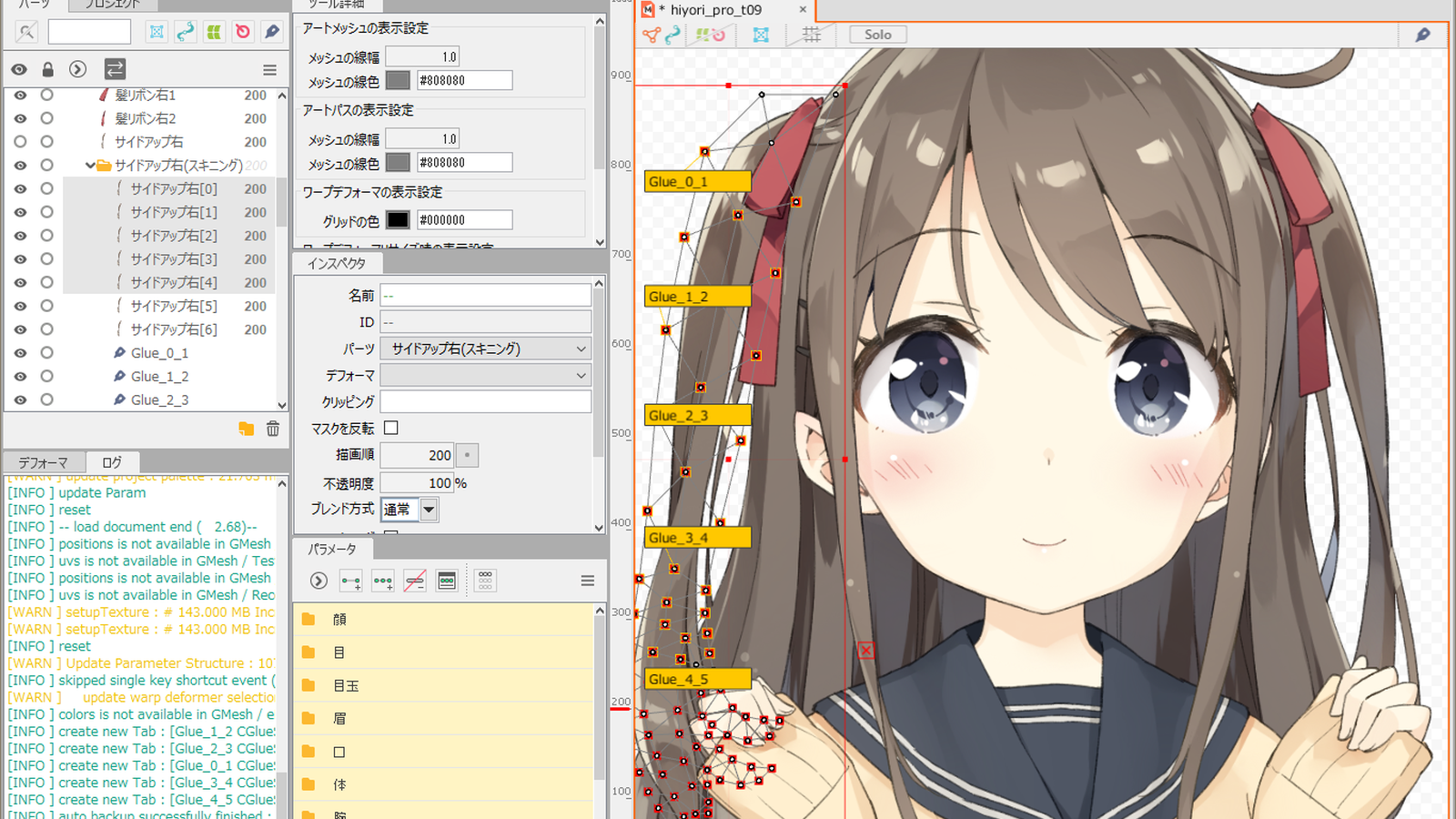 To support startups in the content industry, the Tokyo Metropolitan Government has set up Tokyo Contents Incubation Center (TCIC) in Tokyo's Nakano-ku, an area widely regarded as one of the meccas of Japanese subcultures alongside Akihabara and Ikebukuro.
The Center offers support to startups in the content industry that are less than three years old, including companies involved in animation, games, and video content. One unique feature of TCIC is that it extends its resources to not only production companies but also a wide range of tech companies engaged in developing technology that supports the content industry.
TCIC has supported more than 120 companies since its launch in 2008. Besides content production companies such as Studio Colorido (which produced the animated feature film Penguin Highway) and Egg Firm (a studio known for producing the Sword Art Online series and the anime adaptation of The Disastrous Life of Saiki K.). Alumni companies of TCIC that had spent their early years at the Center also include Live2D (a company whose technology has been used in the production of virtual YouTuber and game content, and more recently, in animated films such as Hosoda Mamoru's Belle) and Metaps (a company involved in the development of ticket payment services for movies and events).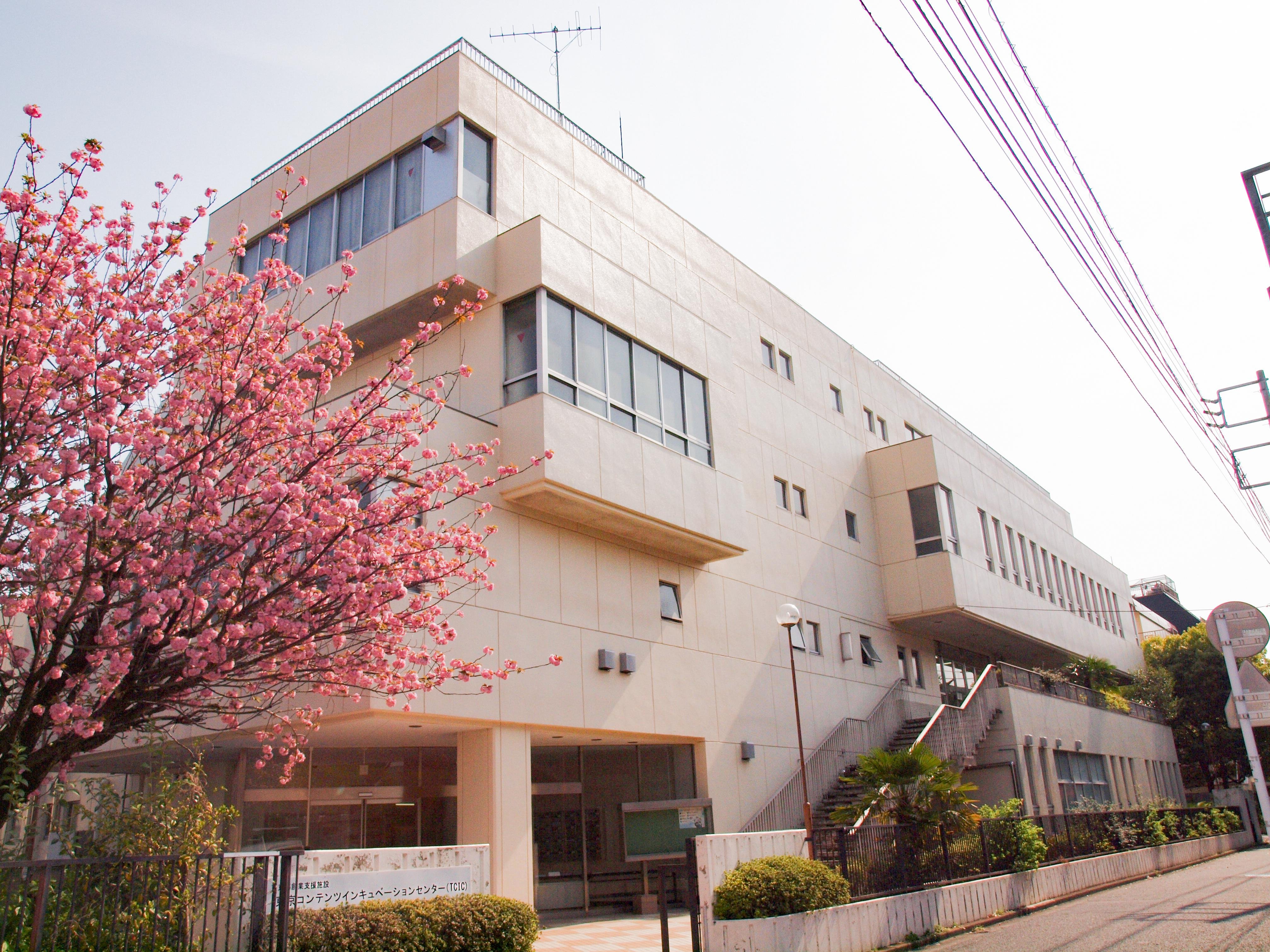 Providing both tangible and intangible resources
The support provided by TCIC can be broadly divided into the categories of tangible and intangible resources.
One of the most vital tangible resources TCIC provides is the rental of office space. Renovated from a former vocational training school in Nakano-Shinbashi, the Center houses 25 private rooms that can serve as offices, a lounge, as well as three conference rooms that can be used for meetings, auditions, video broadcasts, seminars, and other events. Application to become a tenant is open to all interested companies every year, and startups that pass the screening process can utilize the full suite of facilities at TCIC for an average of around 50,000 yen (around US$450) per month for up to three years.
An affordable office rent like this is highly attractive to startups that are just getting off the ground, but it is arguably the intangible resources of TCIC that have propelled a number of its alumni companies from unknown startups into companies that are central to Japan's content industry today.
One such resource is access to three different groups of mentors at TCIC. The first is professional mentors who provide legal and management advice to tenant companies, such as tax accountants, lawyers, judicial scriveners, and staff members of the Tokyo Metropolitan Labor Consultation Center and the Tokyo Metropolitan Intellectual Property Center. The second group comprises mentors drawn from the Center's over 120 alumni companies,who are on board to advise newer startups. This setup has also given rise to instances where alumni companies place orders with the current tenant companies and forge new collaborative relationships. Finally, tenant companies also have access to visiting mentors, a program that was just launched this year. Under this system, external experts who are active in the content industry and venture capital are invited to TCIC to answer more technical questions that tenant companies might have and help them in the development of new businesses.
In order to optimize the timing of the support it provides, TCIC regularly meets with tenant companies to learn more about their financial results, business operations, and the state of the company.
"When a new company moves in, I always ask them if they wish to expand the company or if they want to remain a niche company that continues to do specialized work as a small team. Their answer to this will determine the kind of support that they would need," explains Kawano Masao, an Incubation Manager at TCIC. For first-year startups, TCIC may even need to be present to assist them with basic matters such as setting up a bank account.
"The content industry is not an industry where companies can simply create what they want and immediately turn a profit. At least during the initial phase, a company needs to create the kind of content it is interested in while accepting work from other companies and marketing its skills and talents. That's why we get a lot of questions on how to get the right balance."
Moreover, passing TCIC's screening process and being based in a facility affiliated with the Tokyo Metropolitan Government has the added benefit of enhancing the credibility of tenant companies, making it easier for them to obtain loans, attract investments, and recruit new talents.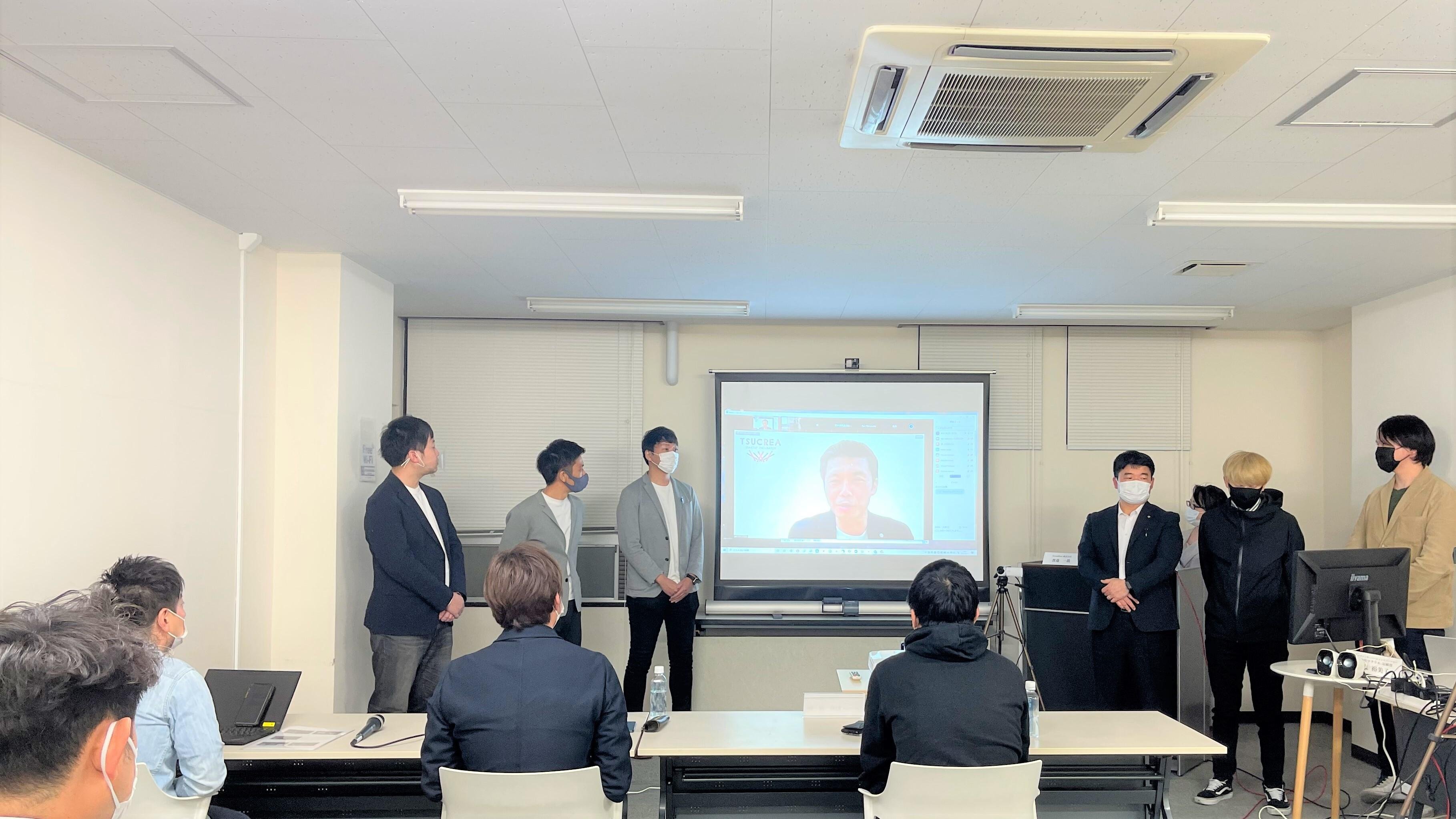 Forging connections
TCIC's accelerator program has also proven to be wildly popular. TCIC Pitch Campus is a six-month program that offers training on pitching and is conducted by alumni companies and visiting mentors. This program has been so effective that some companies received funding from investors within a few months of completing the program.
Another notable form of support provided by TCIC is its various initiatives aimed at forging network connections. These include seminars on intellectual property management and overseas expansion, networking events for tenant companies, meetups with alumni companies and parties affiliated with the content industry (currently conducted in accordance with the guidelines of the Tokyo Metropolitan Government for COVID-19 pandemic), and the matching of companies by making the most of TCIC's internal and external networks.
Nakajo Tetsuya, CEO of Live2D, one of TCIC's alumni companies, noted that these connections were formative for his company's long-term growth in hindsight.
"TCIC was the starting point for various connections that enabled us to successfully raise full-scale funding and lay the foundations for our subsequent development. Even though we were ultimately still raising funds, we got to know people who genuinely enjoy our content and whom we could trust. This allowed us to build stronger relationships where they were supporting our business instead of simply investing in it, something that has been vital to our success," explains Nakajo, who is currently serving as an alumni mentor at TCIC to ensure that the current tenant companies can follow in his company's footsteps.
Entrepreneurship in Japan has lagged behind that in the West both within and outside the content industry, and support for Japanese startups can hardly be considered generous. In addition to these issues, Incubation Manager Kawano points to other hurdles that are unique to the content industry.
"Especially in the case of the content industry, the balance of power is often skewed in favor of larger companies that can take advantage of economies of scale. I believe it is a huge challenge for startups to chart their own path in such an environment."
For TCIC, one way to overcome this challenge is to forge more connections.
"We believe that a useful way to provide support is to create opportunities for talented individuals to get to know one another, for companies to meet other companies, and for startups to build relationships with larger platform providers."
Interviewed and written by Kawanabe Asuka, Translation: Vincent Gan