An Environmentally-Friendly Office Building and Its Venture into "Plastic Waste Recycling" - Tokyo Square Garden
"Plastic Waste Recycling" Proof of Concept reveals the contemplations on future challenges and the awareness of sustainability that needs to be addressed by private corporations and individuals.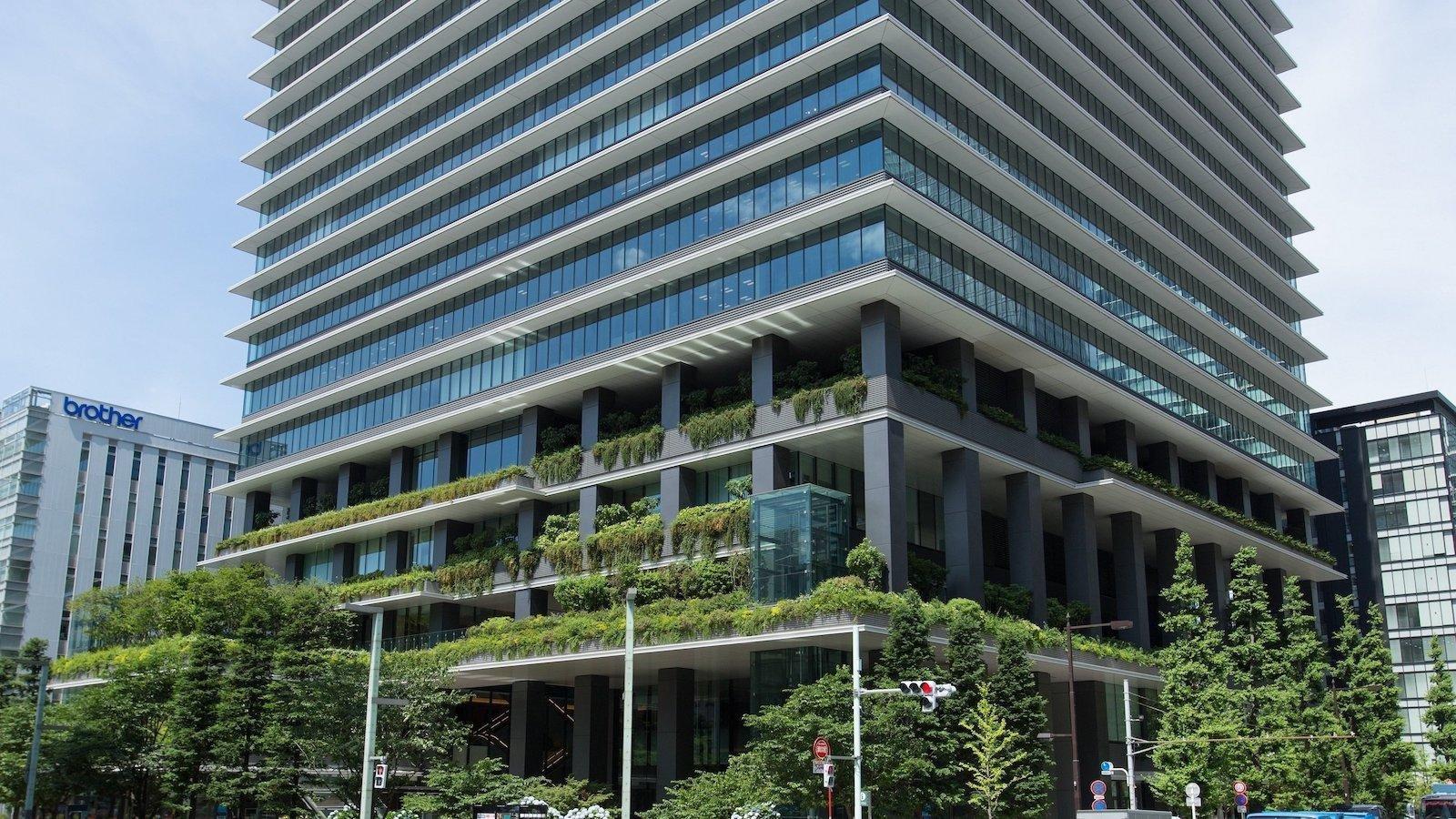 Confronted with the issue of climate change, many of us as a nation and as individuals have gradually become aware of our responsibility in finding a solution to this crisis. In particular, one of the items related to climate change that we most often see and use is probably plastic.
In Japan, the government has announced the "Resource Circulation Strategy for Plastics," establishing milestones of doubling the recycling/reusing (use of recycled material) of plastics by 2030 and 100% effective utilization of used plastics by 2035. Additionally, Tokyo is implementing policies and initiatives aimed at reducing plastic usage in an effort to limit the rise in average global temperature to 1.5℃ and achieving the goals of "Zero Emission Tokyo" that contributes to the global net- zero carbon emissions initiative by 2050.
Office Building as the Site for the Proof of Concept
With this backdrop, the companies that are implementing "Plastic Waste Recycling" are the real estate firm Tokyo Tatemono Co., Ltd and TBM Co., Ltd., a startup company that develops eco-friendly material and promotes recycling practices. They have teamed up to carry out a material recycling (resource recovery) Proof of Concept at "Tokyo Square Garden," an environmentally-friendly office building owned and managed by Tokyo Tatemono Co., Ltd. with the cooperation of the building's tenant, Bridgestone Corporation, by collecting used plastic from the Bridgestone headquarters and sorting them using an automatic sorting machine to turn them into recycled plastic resource from March to May 2021.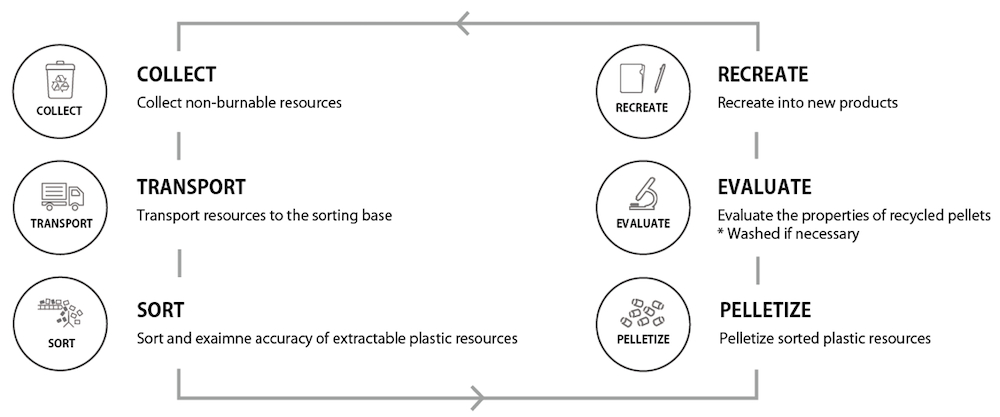 Inomata Akinobu, the Deputy Manager for the building sales group (Building Management Department 1) of Tokyo Tatemono Co., Ltd. expressed his thoughts on this initiative, "This Proof of Concept has convinced us to the point that we take it into account to continue undertaking recycling initiatives in offices owned by Tokyo Tatemono in the Tokyo Metropolitan area together with TBM." He continued, "one of the major advantages is that the pellets (pulverized plastic) collected from the office are equal to or stronger than regular material, so there is no issue with recycling them. Additionally, there are no extra costs for disposal of the waste at Tokyo Square Garden, at least for now, and it also helps to cut down on our carbon emissions." However, the risks that need to be considered going forward include the acceptance of the shift towards material recycling by waste collection companies and the ability to maintain the low cost as the material recycling volume increases.
Sugiyama Takuya, the Manager of the Corporate Planning Department (Circular Economy Promotion & Supervision) of TBM describes the initiative as follows, "as there are reasons why thermal recycling (utilizing the heat energy produced during waste processing) became the norm, it is inevitable that the technical and economical hurdles associated with switching to material recycling are high. When you consider that, this initiative would be considered nonsensical by the mainstream recycling industry. This is because it is obviously much easier to treat the recycling material as a single item. However, being a startup company, we have the spirit to try new things boldly. And Tokyo Tatemono took the initiative to try out this new idea with us. As it is extremely tough to take on such a risk, we believe that Tokyo Tatemono is a true pioneer in the industry."
Importance of Creating Precedents for SDGs Initiatives
Tokyo Square Garden also houses "City Lab Tokyo," a SDGs Activity Information Hub. Furthermore, with "City Lab Tokyo" as its base of operations, "City Lab Ventures," a sustainability-driven venture community composed of TBM and five other companies were set up in 2019 with the aim of building a sustainable society and growing their business. Here, other than mainly joint events related to solving their common concern of recruiting talent and financing, they also host dialogs with local governments and financial institutions as well as new business creation programs in collaboration with large corporations, financial institutions, venture capitals, the public sector, universities, and research institutions.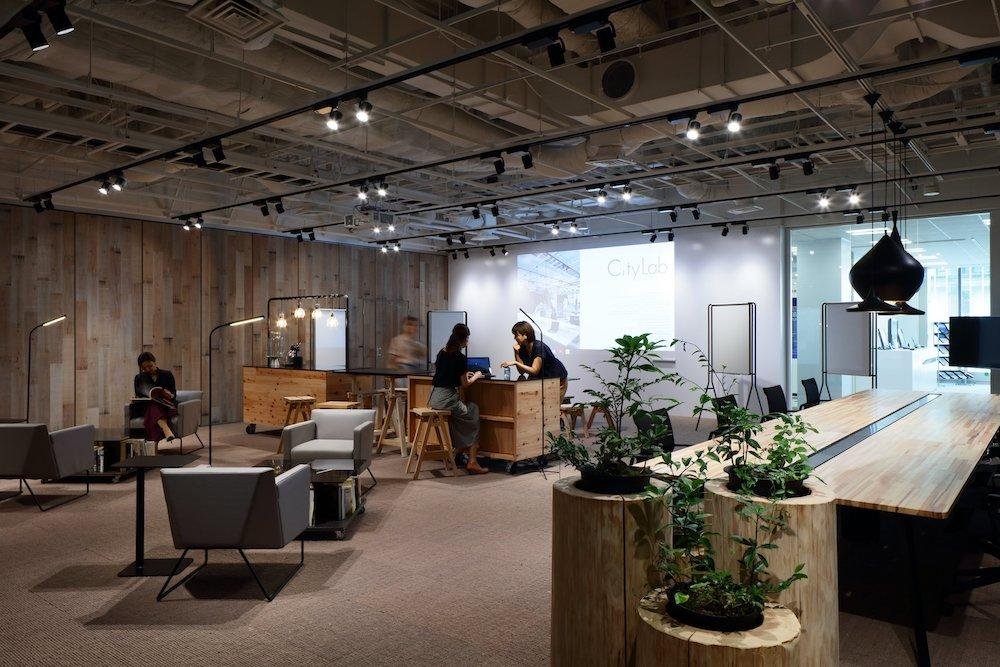 "We have met someone with the title Sustainability Accelerator in TBM, who was the reason the City Lab Ventures project was started. We had promoted to enhance collaboration between the sustainability-driven companies, and it started gaining traction around last year," says Inomata. He explains that it is important to not just increase the number of City Lab Ventures partners but also create successful precedents.
How to Approach Sustainability
Now, let's talk about "SDGs" (Sustainable Development Goals), which has become well-known this past year. Unfortunately, the benefits are often obscure to the general consumers. How do we encourage them to learn more about environmental issues?
"This is one of the questions we aim to find the answers to through our projects with City Lab Ventures and Tokyo Tatemono. With traceability (ability to trace all processes from production to consumption), we can easily track how waste that was originally destined for disposal is reborn into new products and return to the average consumer or employee, which I think will be vital to raising awareness. For example, we previously had no way to know what happened to the trash we threw away, but now we can see how the trash turns into trash bags that employees can use. In other words, I believe that when we realize that our plastic waste is being automatically recycled in a closed- loop (consider products and raw materials that have become "waste" as "resources" and recycle them), it will raise our awareness about our emissions," explains Sugiyama.
Inomata adds, "Regardless of the existence of the words SDGs and sustainability, nothing will change unless we 'take it personally.' Moreover, while it is often thought of as targeted at consumers, I believe it should be for enterprises too. Discover it through your own experiences, such as the businesses that your company is engaged in, the work that you are in charge of, and how it affects your own projects, which will also help to raise awareness. I am of the opinion that we need to create real-world examples instead of speaking in abstract terms" emphasizing that it is necessary to create an environment where people can feel more familiar with the problem.
New challenges in tackling environmental issues that became clear from the office building Proof of Concept. There appears to be a need to think about the "approach" required to make the issue relevant in our daily lives, which will help raise awareness among government bodies, companies and individuals as well as deepen their understanding of the issue.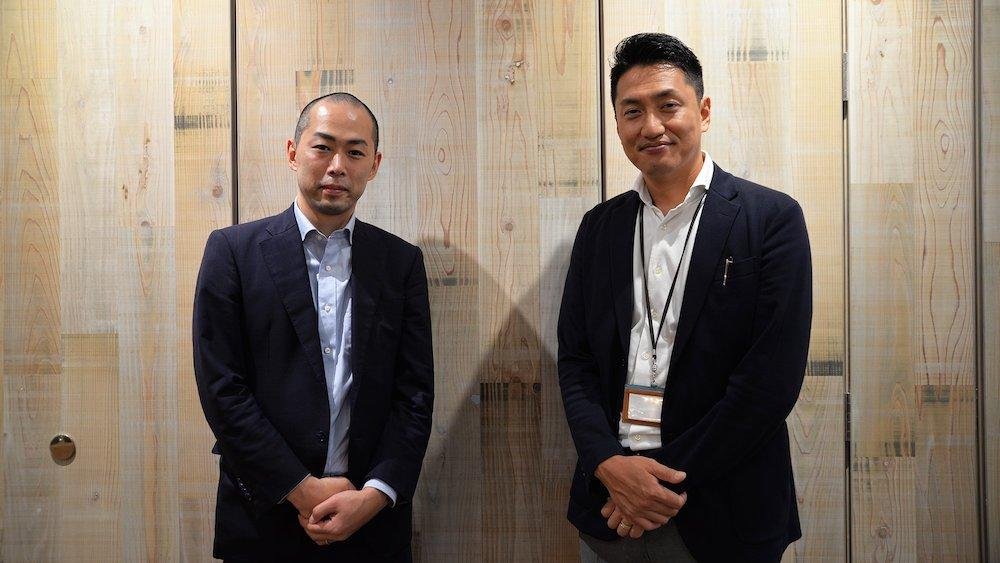 Interviewed and written by Fukutsu Kurumi