Visualizing CO2 Emissions Through Credit Card Payments: A New Data Science for a Green Future
In response to global warming, there is an accelerating trend toward encouraging environmentally friendly consumption and investments. Faced with such a situation, a new green fintech business being developed out of Tokyo could potentially be of help in solving these social issues. How is data science changing the way individuals make their consumer behavior "green"?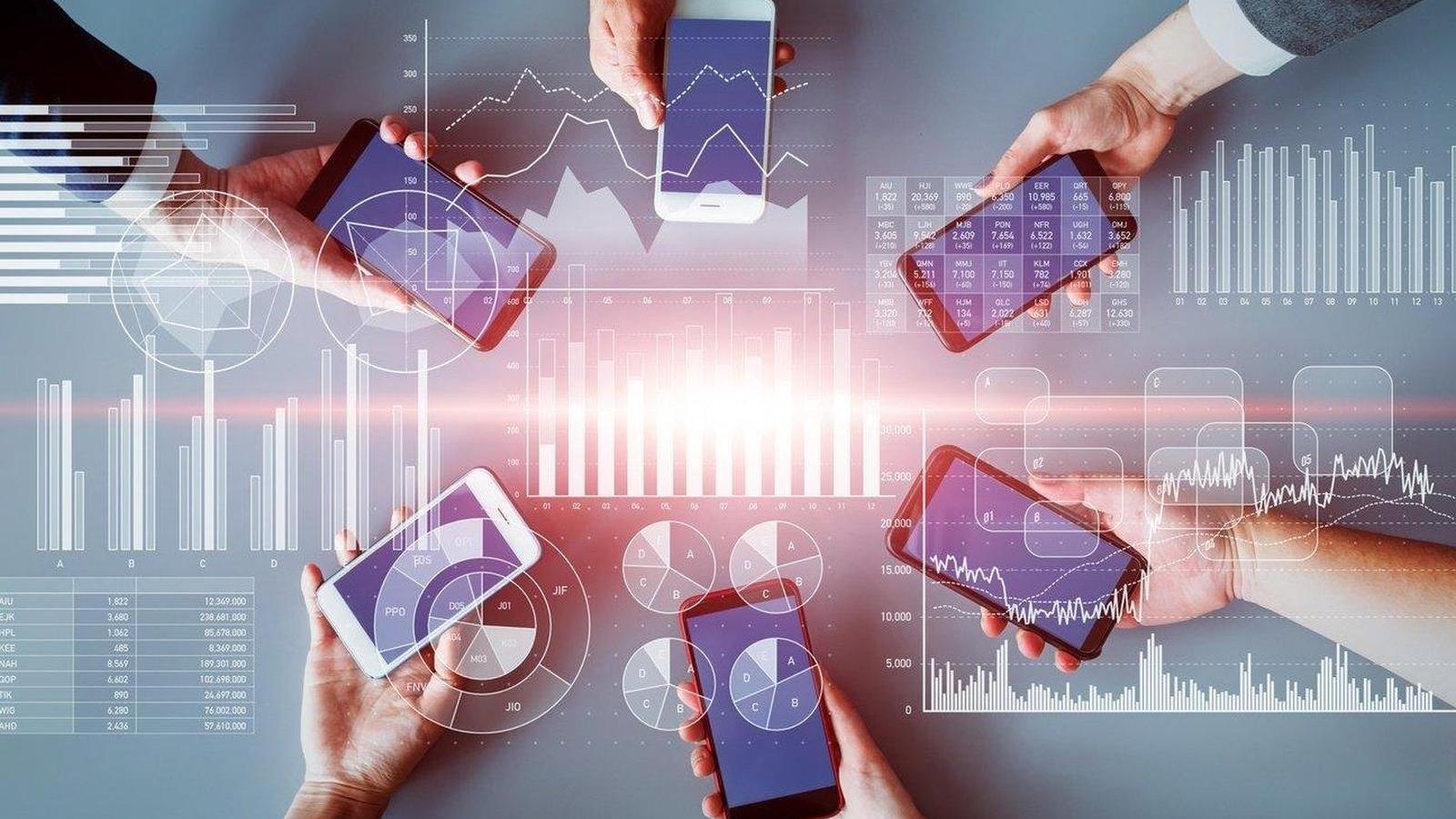 Environmentally Conscious While Shopping
The visible effects of climate change, such as frequent typhoons and heavy rains, are increasing environmental awareness day by day. However, for many people, there is no easy way to grasp the degree to which their actions impact the environment, making behavioral change difficult.
Against this backdrop, expectations are rising for a new "fintech" (technology x finance) service, which combines information technology with the financial sector, making it easier for anyone to make sustainable choices. The service consists of a smartphone application that measures and visually displays the amount of CO2 emitted during an item's production using receipts and credit-card payment data.
Behind the application is DATAFLUCT, a Tokyo-based startup company. They have partnered with Doconomy, a fintech company from environmentally conscious Sweden, to develop the service with the aim of popularizing it in Japan within a few years.
"The idea to visualize our environmental impact has been around for a long time, but with the COVID-19 pandemic revealing what people really need, we thought now would be the time to launch the business as we could see society being receptive to it," says Kumemura Hayato, president of the company. DATAFLUCT's goal is to create a system that allows users to calculate their CO2 emissions not only from product purchases but also from their means of transportation, and to encourage them to stay within monthly emission limit targets.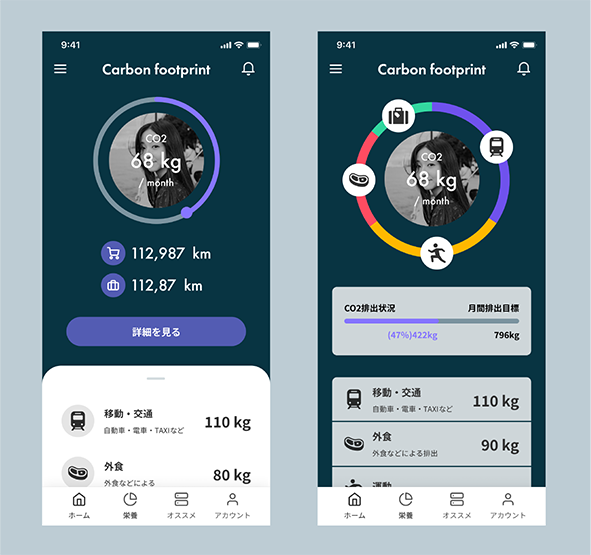 Education on sustainable societies is thorough in Sweden, where the partner Doconomy is headquartered, and the idea that "being a good consumer for the environment will create a rich economic society" is widespread. DO, a credit card that can measure and manage CO2 emissions, has also already begun to be offered in Sweden.
Green Fintech for a Decarbonized Society
What DATAFLUCT is working on is "green fintech," which adds elements to fintech that also contribute to environmental protection. In order to achieve a sustainable society on a global scale, a "green" perspective has become essential across a variety of settings.
The Tokyo Metropolitan Government is currently revising its "Global Financial City: Tokyo" vision, formulated in 2017. The development of green finance is one of the main pillars of this strategy, which aims to achieve a sustainable recovery for Tokyo by revitalizing the financial sector.
Green finance is a means of raising funds specifically for initiatives in environmental areas, such as measures to combat global warming as well as renewable energy. The key to expanding green finance is for society as a whole to establish a momentum and frameworks that enable a full-scale approach to environmental issues.
Environmentally friendly products tend to be costly and at a disadvantage in terms of price competition. However, setting clear numerical standards other than just price through avenues like DATAFLUCT's service will also help promote products and encourage companies to engage in environmental conservation.
In addition, the service has the significant advantage of encouraging consumers to change their mindsets. Being able to judge, on a personal level, how much CO2 emissions have been reduced in production processes and whether a product is environmentally friendly as purchase criteria will surely help contribute to the realization of a decarbonized society.
Kumemura says, "Many people don't realize that their actions may lead to a future in which the earth becomes uninhabitable. But if you see the numbers, it's easier to understand the current situation and predict what the future will look like. I want to utilize our data analysis capabilities and use the power of data science to change people's casual, everyday behavior."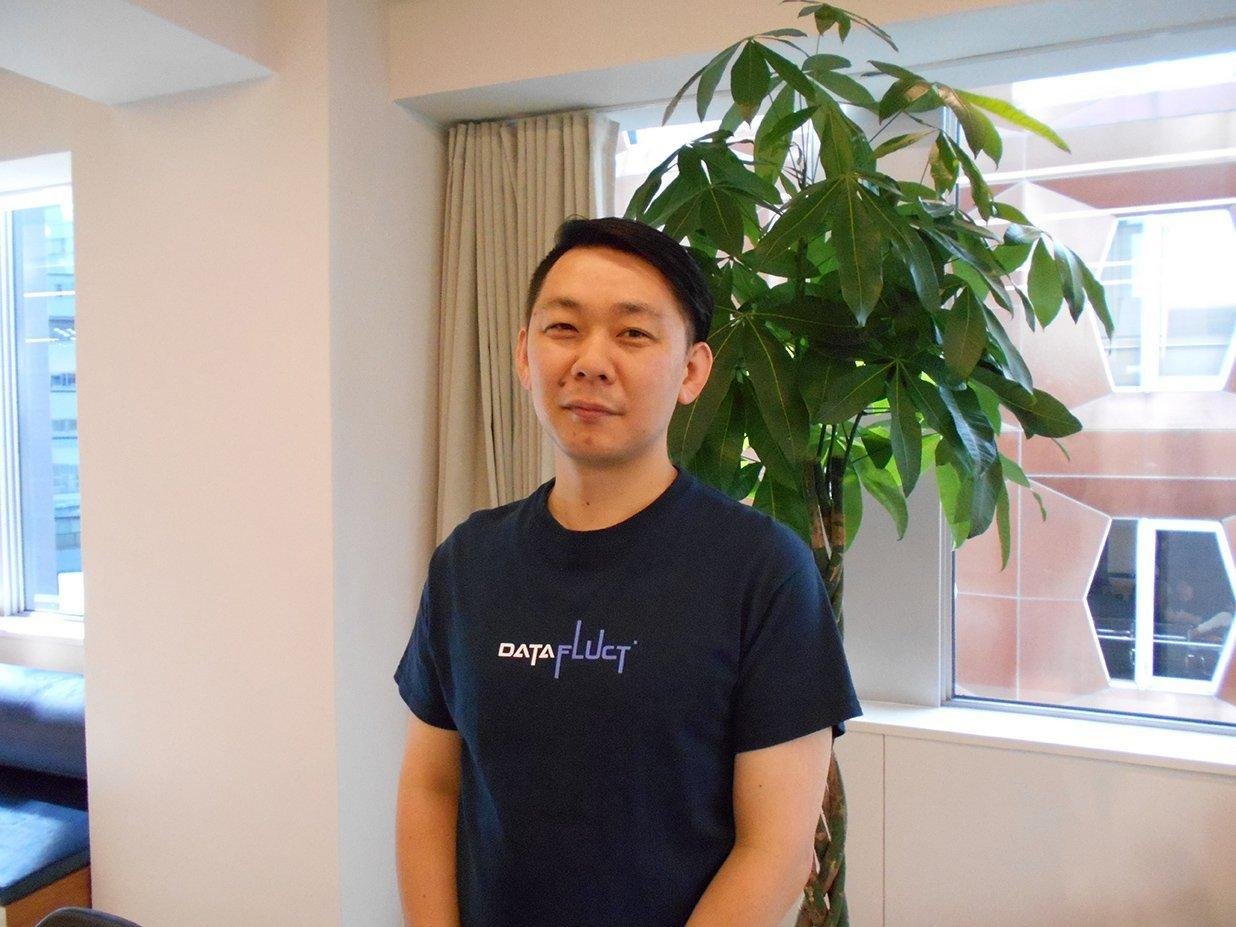 Written by Wada Masayo / Translated by Amitt