Is MaaS Adoption in Japan Really Lagging?
While it is true that mobility-related issues in Japan are evident when assessed by common evaluation criteria, it is important not to be too constrained by the European model. A Japanese mobility journalist examines the current state of MaaS in Japan.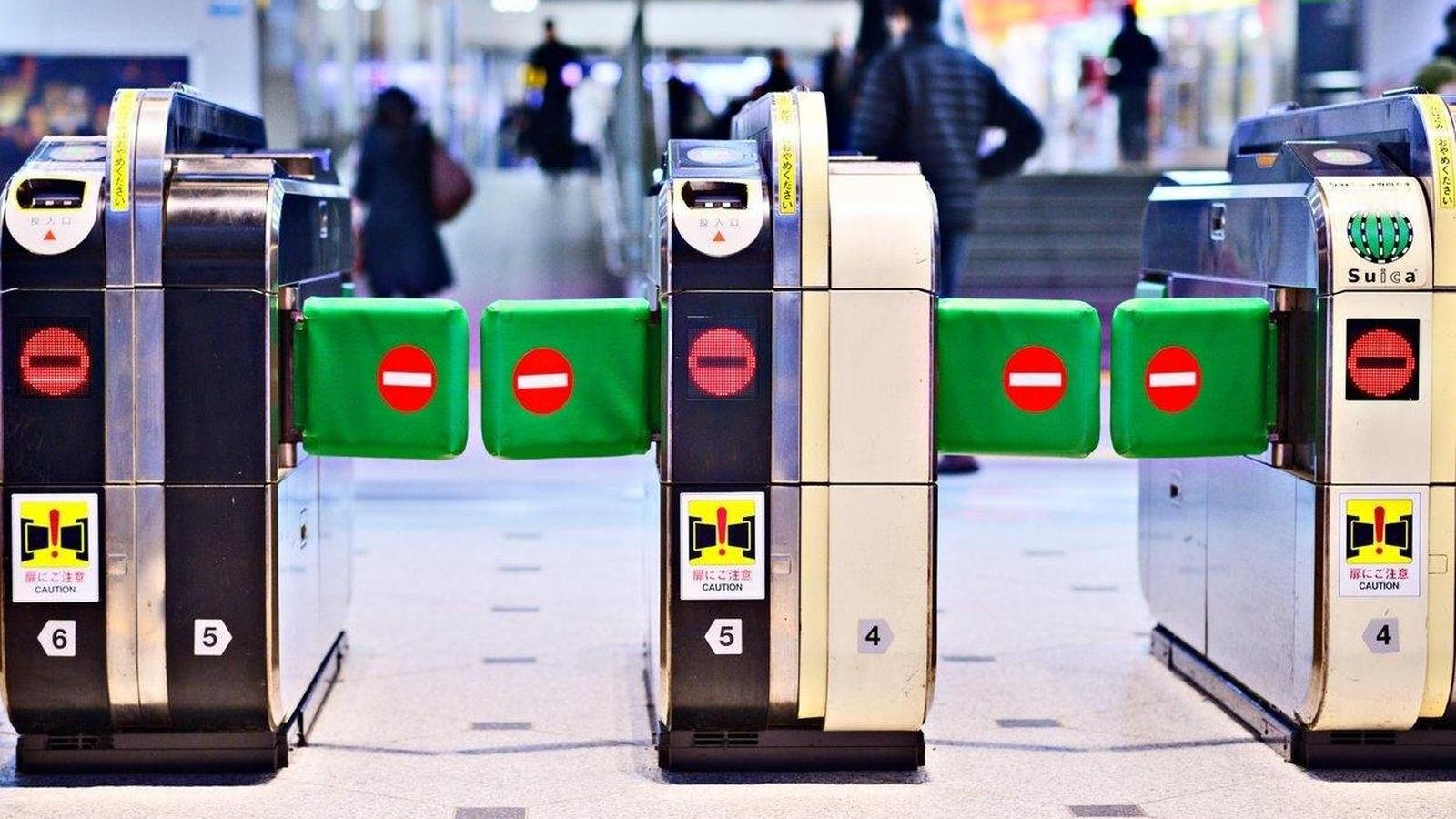 "MaaS in Japan is said to lag behind Europe and the United States."
Reasons cited include the lack of progress made in introducing subscription models, poor coordination and information integration among business providers, and the fact that in many cases, it never went beyond the experimental stage.
But is Japan really lagging behind in MaaS?
MaaS from Europe
In the first place, MaaS (Mobility as a Service) is about using digital technology to achieve an eco-friendly lifestyle without relying on cars. The idea is to combine public transport with a variety of mobility services and payment options, such as subscription models, to optimize the experience for each individual. This notion of MaaS as a concept of mobility that is symbolic of the SDGs and digital society first emerged in Europe.
When Toyota Motor Corporation announced a shift of emphasis to become a "mobility company," investing in MaaS Global—a company that is leading the spread of MaaS—and made announcements about MaaS vehicles and platforms, interest in MaaS rapidly increased in Japan, and not only in the automotive and transportation industries. This is underpinned by the fact that the automotive industry has entered a period of major once-in-a-century changes, including the full-scale introduction of CASE.*1
MaaS is a concept imported from Europe, and it is not easy for Japanese people, who live in a different environment and have difficulties with English, to interpret its meaning.
"Is MaaS an app or an idea?" "Are services that don't connect to two or more different services also MaaS?" "What is the relationship among MaaS, CASE, and smart cities?" "How can we translate it into policy?" Such questions greatly perplex MaaS policy-makers in Japan.
*1 CASE stands for Connected, Autonomous, Shared, and Electric. Proposed by German automotive manufacturer Daimler.
The Level of MaaS in Japan Tends to Be Low
There are five levels of MaaS, as defined by researchers at Chalmers University of Technology in Sweden. With reference to their interpretation by the Development Bank of Japan, the situation can be summarized as follows.
Level 0: No integration
A situation where individual mobility services exist, but in a disjointed manner.
Level 1: Integration of information
A situation in which information about the operations and fees, etc. of separate transportation services is integrated and consolidated via route searches, etc.
Level 2: Integration of booking & payment
A situation where reservations, payments, and ticketing can all be done within a single app.
Level 3: Integration of service
A situation in which MaaS operators, who provide mobility services on a third-party basis, are able to bundle individual mobility services and provide "optimal mobility" to users with an attractive fee structure, such as a fixed-term subscription model.
Level 4: Integration of policy
A situation in which urban planning and infrastructure development are formulated in unison with transportation policy.
This level setting has become the international standard for evaluating the progress of MaaS, and viewed in this light, Japan is subject to negative evaluation—for instance, that "Japan's MaaS stops at Level 1" or "Europe is making progress, while Japan is lagging behind."
But is Japan really lagging behind in MaaS?
When I go overseas to carry out on-the-ground reporting on MaaS, I find that Japan's mobility services are not inferior to those of other countries. In fact, in many respects they are superior.
In Tokyo, the latest models of trains, buses, and taxis are constantly being introduced into the spaghetti-like complexity of the city's transport routes, and are carefully maintained and operated.
Private railway operators are also making headway in coordinating the mutual transfer of vehicles and people. The punctuality and safety of Japan's public transportation system, which incorporates trains and buses even in small towns, is unrivaled by any other country. The quantity of services supplied and the number of operators involved is much higher than in many European countries. Unlike in Europe, which relies on subsidies, some transport operators even run at a profit.
In Germany, there are regional MaaS apps created by transportation providers working together, but with each usage or area change, a new app needs to be launched. I often find it more convenient to use a Japanese app, which lets you search for train and bus transfers all over the country in a single program.
While some European countries do not have ticket gates, Japan has ticket gates at every station, and payment can be made to different transportation providers using a single IC transportation card. Japan's Suica card is linked to a credit card, can be automatically charged, and has a payment function that can be used at all kinds of locations, including convenience stores, restaurants, and drugstores. Suica can also be used via smartphones or smartwatches.
When I visited the USA, the birthplace of smartphones, to do an interview on MaaS, people spoke of Japan in glowing terms, saying "In the US, we do not have transportation IC cards linked to devices such as smartphones and smartwatches, so Japan is wonderful."
In Europe, such cards cannot be used to make payments other than for transportation, so Japan's transportation IC cards, which provide a means of making all kinds of payments, not only at convenience stores and restaurants, but also at businesses developed on station premises, have earned high praise. Switzerland has recently seen an increase in the number of restaurants and clothing stores inside station buildings, and the project is said to be based on Japanese examples of station use.
Japan's MaaS Level is Unique
The environment for mobility-related services is different in Europe and Japan. Comparisons with the MaaS levels originating in Europe are often not applicable. In addition, in some cases services and payments may be more convenient if they are not integrated, but instead remain separate and distinct.
MaaS in Japan was the subject of an intensive policy review in 2018, led by the Ministry of Economy, Trade and Industry (METI) and the Ministry of Land, Infrastructure, Transport and Tourism (MLIT). Following on from this review, demonstration experiments got underway all over Japan in 2020 and 2021.
Three years have passed since Japan started to address MaaS in a policy context. Has the quality of mobility improved? I believe it is time to make an interim assessment in order to review and update our policies for the future.
Why don't we take this opportunity to create MaaS levels specific to Japan? These standards would be appropriate for Japan's situation, outlining our progress toward the society we intend to become. Some Asian regions use Japanese transportation infrastructure systems, so this could be a suitable model for other countries, too.
Looking at examples of MaaS in Japan, I feel we have not yet been able to provide services that accurately comprehend and offer solutions for the unique living and mobility circumstances of individuals. I think we are overlooking actual needs by getting too caught up in the MaaS levels originating from Europe.
COVID-19 has also brought about significant progress toward digitalization, and the management of companies is changing as remote work environments become more prevalent. As the value of mobility changes, we can expect to see new MaaS that aligns with this.
We need to develop a national or regional vision, and establish a mobility strategy and system that brings into play all means of transportation. From there, we should finally start applying digital technology.
In many successful cases, MaaS was developed as part of a strategy to improve operational efficiency, reform work styles, diversify sales channels, or communicate with customers. WienMobil in Vienna, Austria, is an example of business-efficiency improvement, while SBB Mobile of Swiss Federal Railways is an example of the diversification of sales channels, and MeN-Go of Kaohsiung in Taiwan is an example of advancements in customer communication.
The overwhelmingly lacking factor in the promotion of Japan's own unique MaaS is human resources. This is not a job for those who lack skills—it involves identifying the real issues facing the region, formulating strategies from the perspective of urban management and the management of transportation companies, coordinating among internal and external stakeholders with complex interests, establishing organizational structures, and further promoting digitalization.
It is probably a good idea to further subsidize education for strategy creation and the understanding of digital technology. I sincerely hope that Japan will develop its own unique MaaS in the future, to help us resolve our social issues.
Kusuda Etsuko
This article was originally provided in Japanese by Newsweek Japan (February 15, 2021). Translated by Amitt