Next-Generation Urban Agriculture Connecting People Through Fields and Crops
Urban farmland is soon to be abandoned as the farming population declines. A farm in Itabashi City, Tokyo holds a clue to connecting people with agriculture and breathing new life into the land.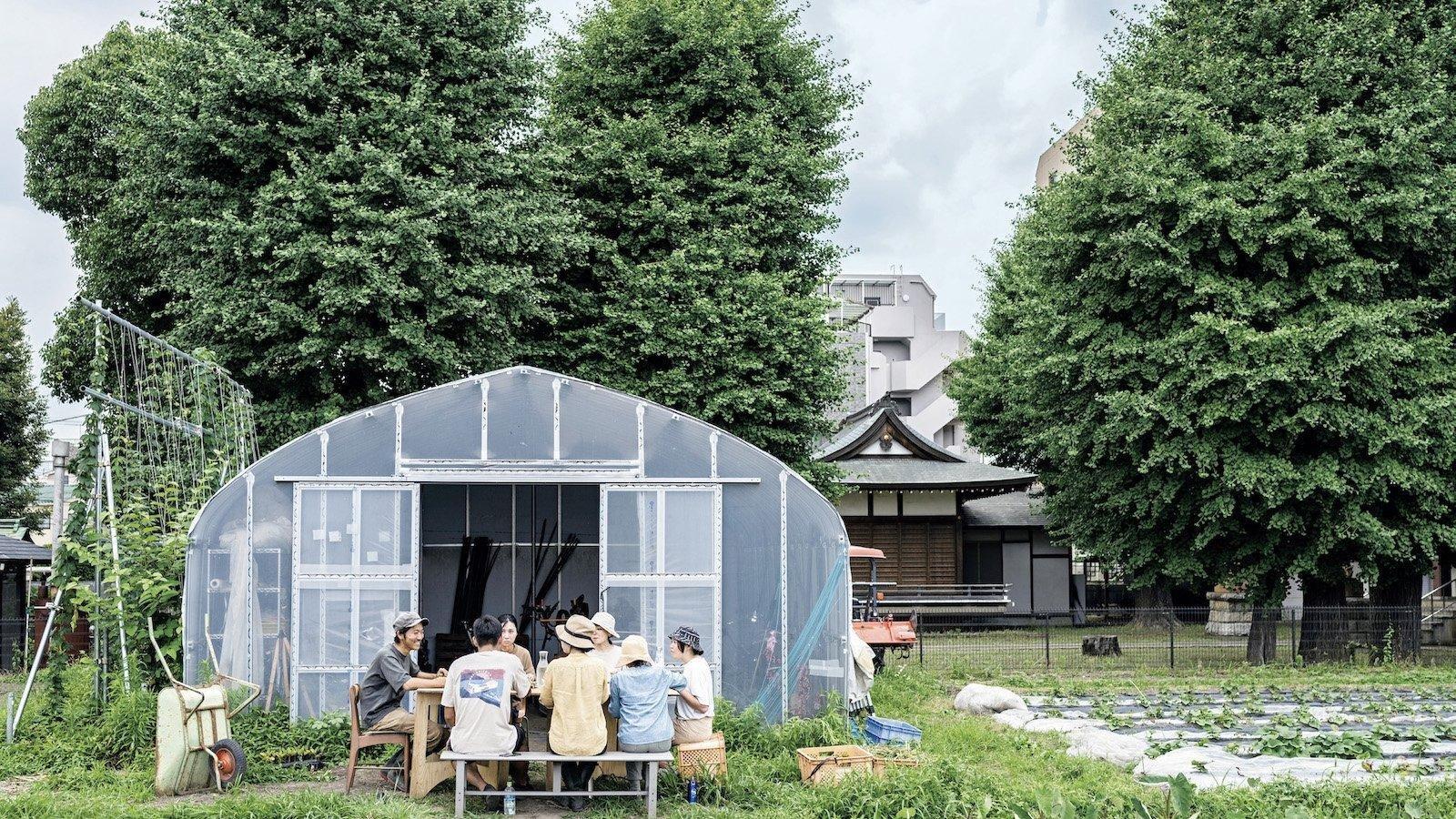 The farm is about a 7-minute walk from Hasune Station on the Toei Subway Mita Line. As you walk through the residential area, your view suddenly brightens, a field bathed in sunshine emerging ahead. Vegetables thick with green leaves shooting up all over soothe the eyes of those passing along on the street. The entrance features a counter with freshly harvested vegetables lined up for direct sale. This is Hasune Farm, an organic farm in the heart of the city covering about 3,000m2 that is the work of Tominaga Yu, still in his thirties.
Tominaga did not originally aspire to be a farmer. The fields were passed down from his wife Mayumi's family. It was five years ago that Tominaga, who had been leading a fulfilling life as a company employee, became involved in farming when his father-in-law passed away.
"It was too big a field for my mother-in-law to manage. There was some talk about renting it out or tearing it down. That's when I started to learn about farming. There was also the issue of the Productive Green Land Act being set to expire in 2022, so either way we had to make a decision sooner or later."
Productive green land refers to farmland designated by law in urbanized areas. In 1992, the law was amended to provide a 30-year tax benefit in exchange for the use of land as farmland, and for most of the land, 2022 marks the 30th year. This applies to Hasune Farm as well. The government is poised to halt the decline in urban farmland through such methods as amending the law to encourage conversions into public farms. Nevertheless, as the shortage of people taking over farms has become a problem in recent years, it is expected that a lot of farmland will be converted into housing lots when the designation as productive green land is lifted. The significance of continuing to farm in the heart of the city has now been once again called into question.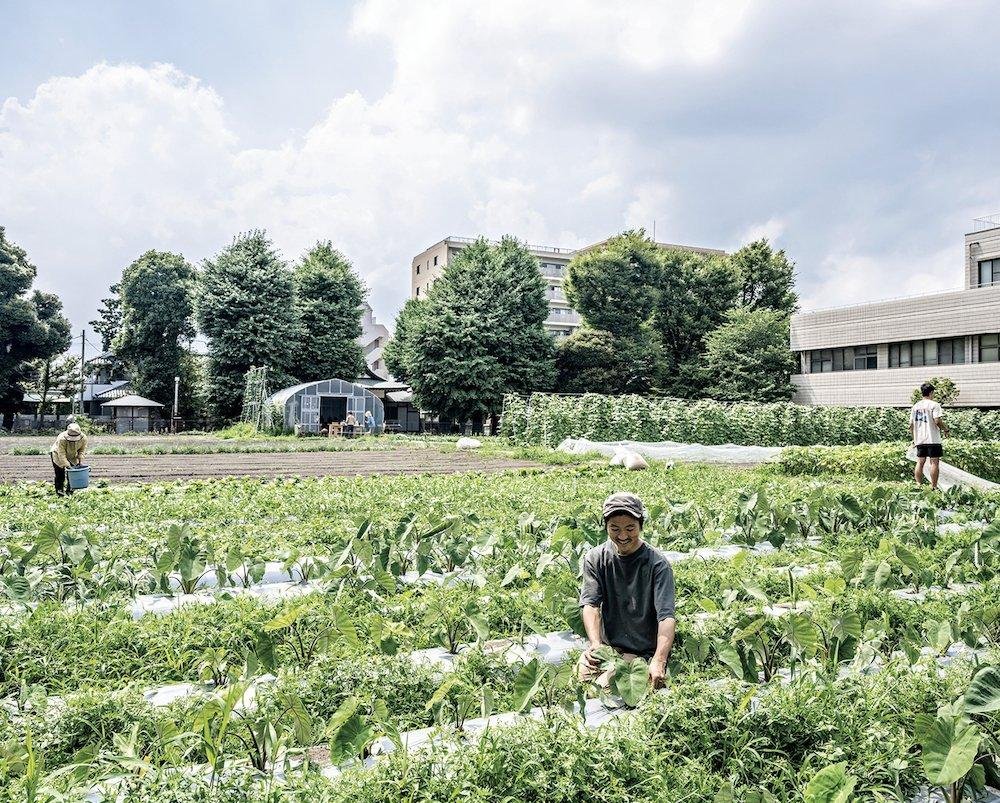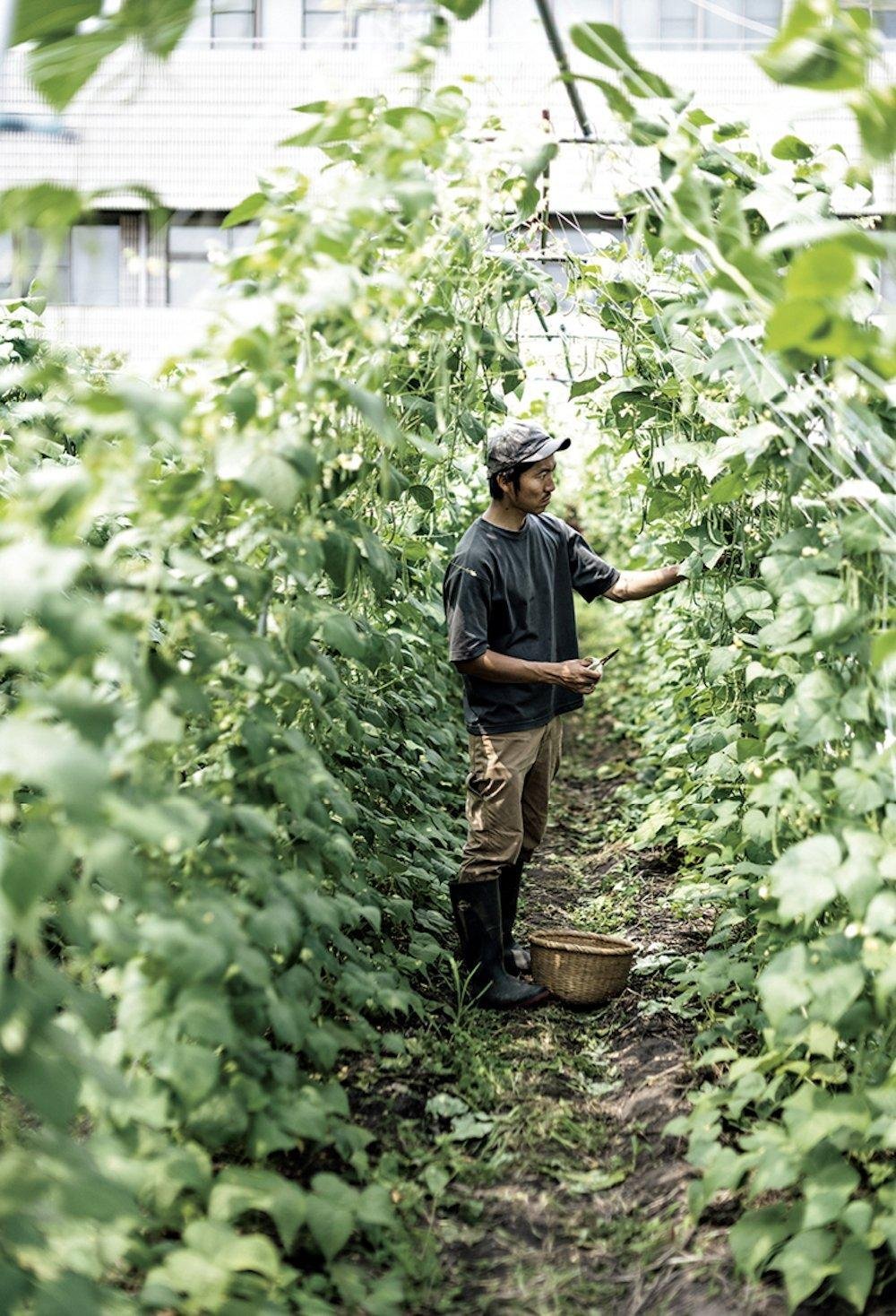 Tominaga initially began attending agricultural school while working at his corporate job. When he finally learned about farming, he found it to be a fascinating world.
"It started out as just a hobby, but I got completely hooked. I couldn't stop wanting to learn more."
He studied organic farming, which uses no pesticides or chemical fertilizers and respects the soil's biodiversity. As he came face to face with agriculture, he realized something.
"There's also a lot you can do with urban farmland specifically because it's in the city. Agriculture is a highly public sector. When I thought about the role it could play in the community, I felt it had tremendous potential."
He left his company in 2019 to become the manager of Hasune Farm. As he cultivated organic vegetables, ideas that would only be possible in urban farmland began to gradually materialize in his mind. A unique sort of direct sales counter, for example. In addition to simply selling products, he introduced a system for taking orders involving harvesting and selling on the spot. The farm also offers hands-on harvest experiences for customers.
"I wanted to provide a place where people who don't usually have a connection to agriculture could easily experience farm work. By nature, farming is a part of everyday life. That's why we accommodate hands-on harvest experiences whenever possible."
Residents from a nearby welfare facility regularly come to help with the farm work. This connection also led to the creation of original cookies by the welfare facility using vegetables from Hasune Farm.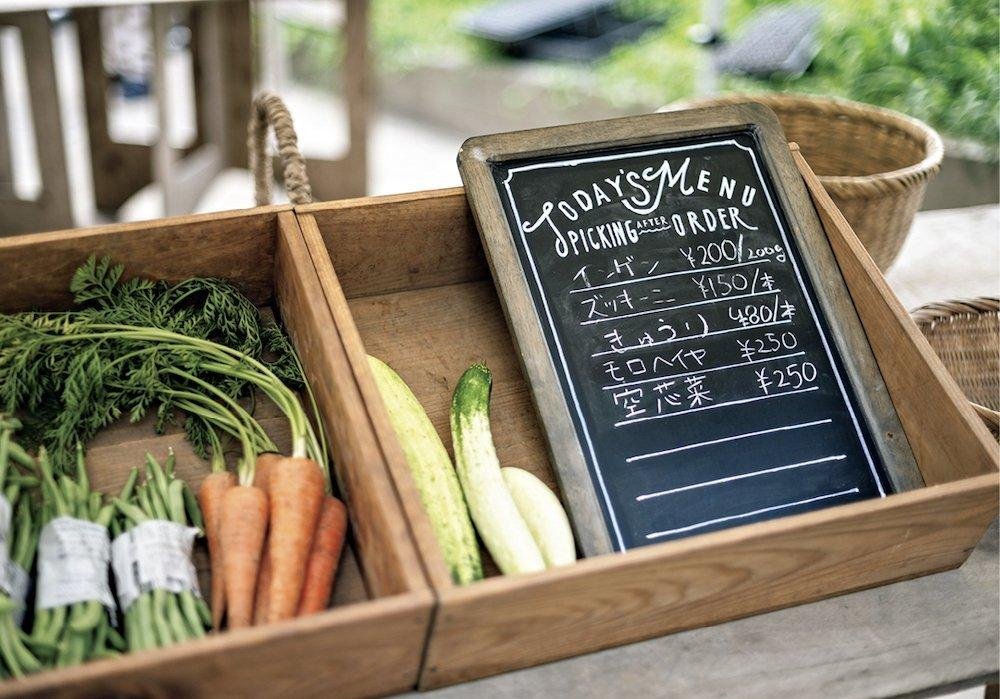 Bringing People Together
Expands the Possibilities for Urban Agriculture
There are about 30 different kinds of vegetables grown here each season, one of which even supplies local stores--hops. The flowers are cultivated in a joint effort with Cranc Beer in Itabashi City and Jujo Suiken Brewery in Kita City, with each brewery using them in their brews after harvest.
"When we held a hop harvest festival at the farm, lots of people came. I think it gave us a chance to create connections between locals and farms."
By accommodating hands-on harvest experiences and holding events in his fields, Tominaga is proactive in trying to draw people to farms.
"Agriculture is like a computer's operating system. Once you combine it with other industries, the possibilities are endless. That's why I want to open up this urban farmland that has been closed off up until now. Because whether it's a community or an idea, something is bound to come from it."
This year, Tominaga also started experimenting with something that goes one step beyond agriculture--the opening of "Plant", a restaurant where guests can fully enjoy freshly harvested vegetables from Hasune Farm. The chefs at the restaurant, which positions itself as a place for experimentation, rotate on a weekly basis. One of them is Shiraishi Takayuki, who has also worked as a chef at eatrip.
"It's really fun to have a look in the fields and find the ingredients yourself. We use not only the crops, but also their flowers, vines, and roots. There's always something to discover."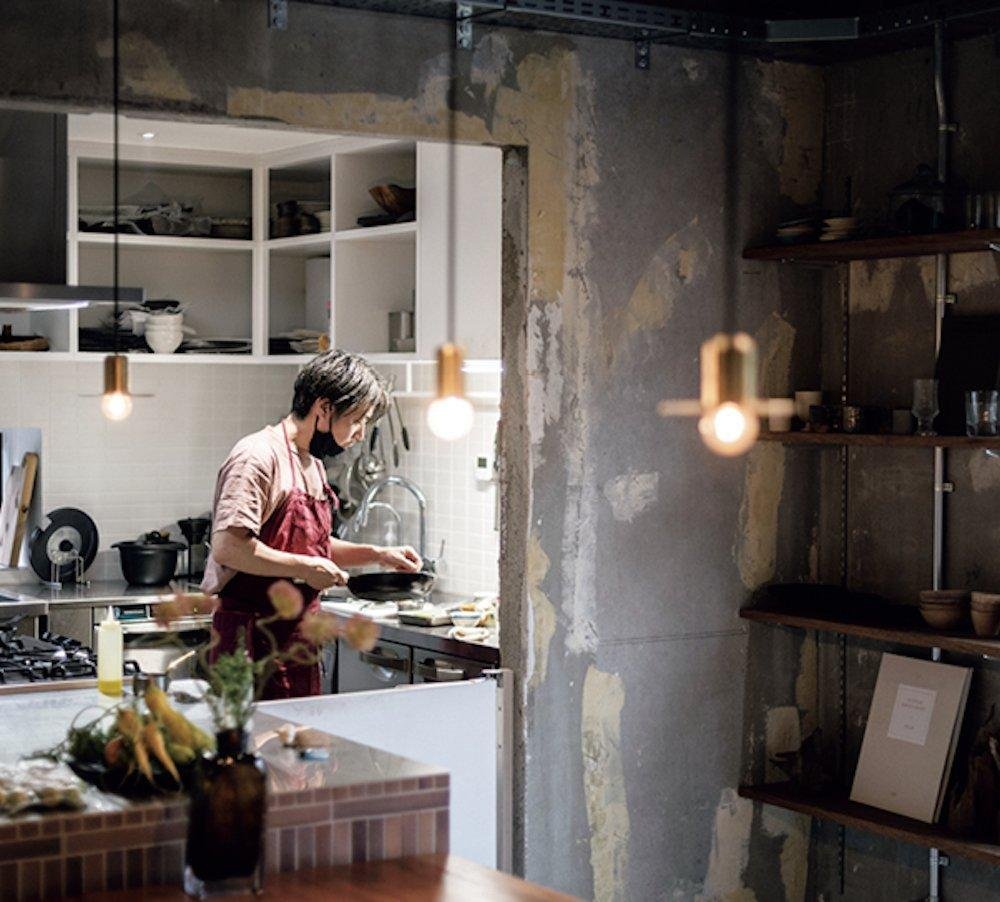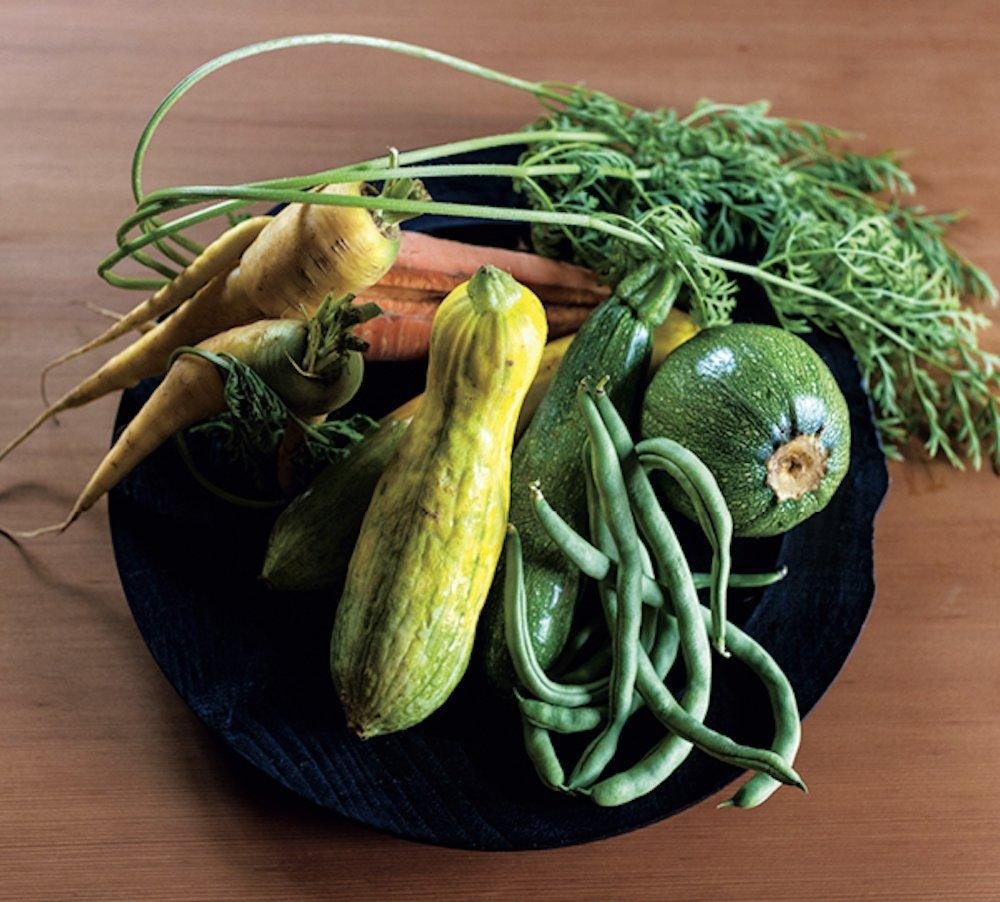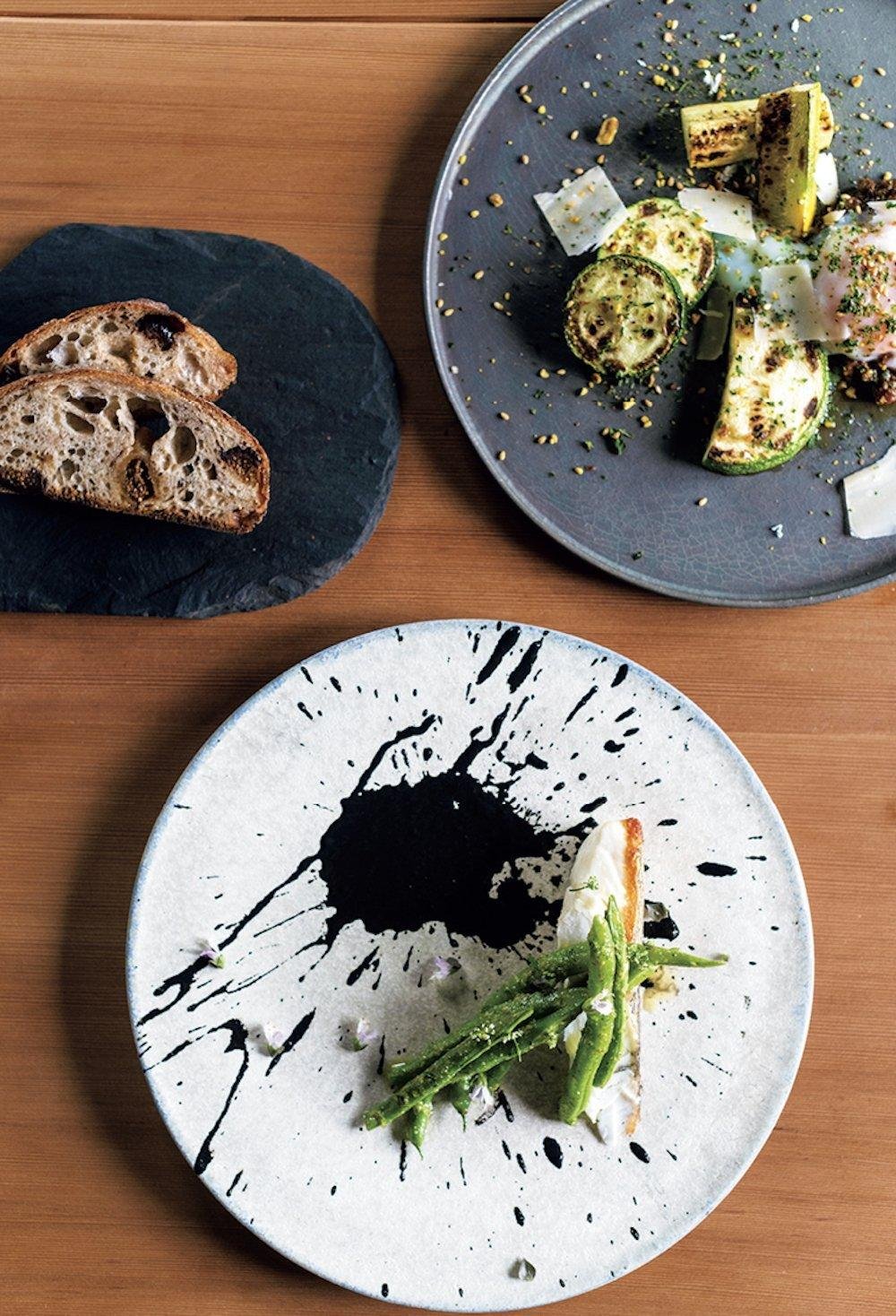 Some of the vegetables from the field cannot be sold because of their poor color or shape, or are destined to be weeded out and discarded. It is this restaurant's role to make good use of them. In addition, the food scraps are composted and returned to the field's soil.
By opening up the fields, this new form of urban agriculture connects local people with one another through crops. Tominaga also rents a field in Nerima City to support people who want to get started with urban farming. It surely shows how strongly he feels about the response to Hasune Farm.
"I started beekeeping last year. We can spread composting throughout the community, and I'd eventually like to raise chickens too. It'll be like a village in the city. That's what I hope for."
One example of the many possibilities urban agriculture can create can be found here.
This article was originally provided in Japanese by Pen (October 2021 issue).
Translated by Amitt