As COVID-19 Case Numbers Fall Drastically, What is Happening in Tokyo?
Tokyo successfully hosted the world's largest sporting event despite being hit by this unprecedented pandemic. Why is it that infections are now rapidly subsiding?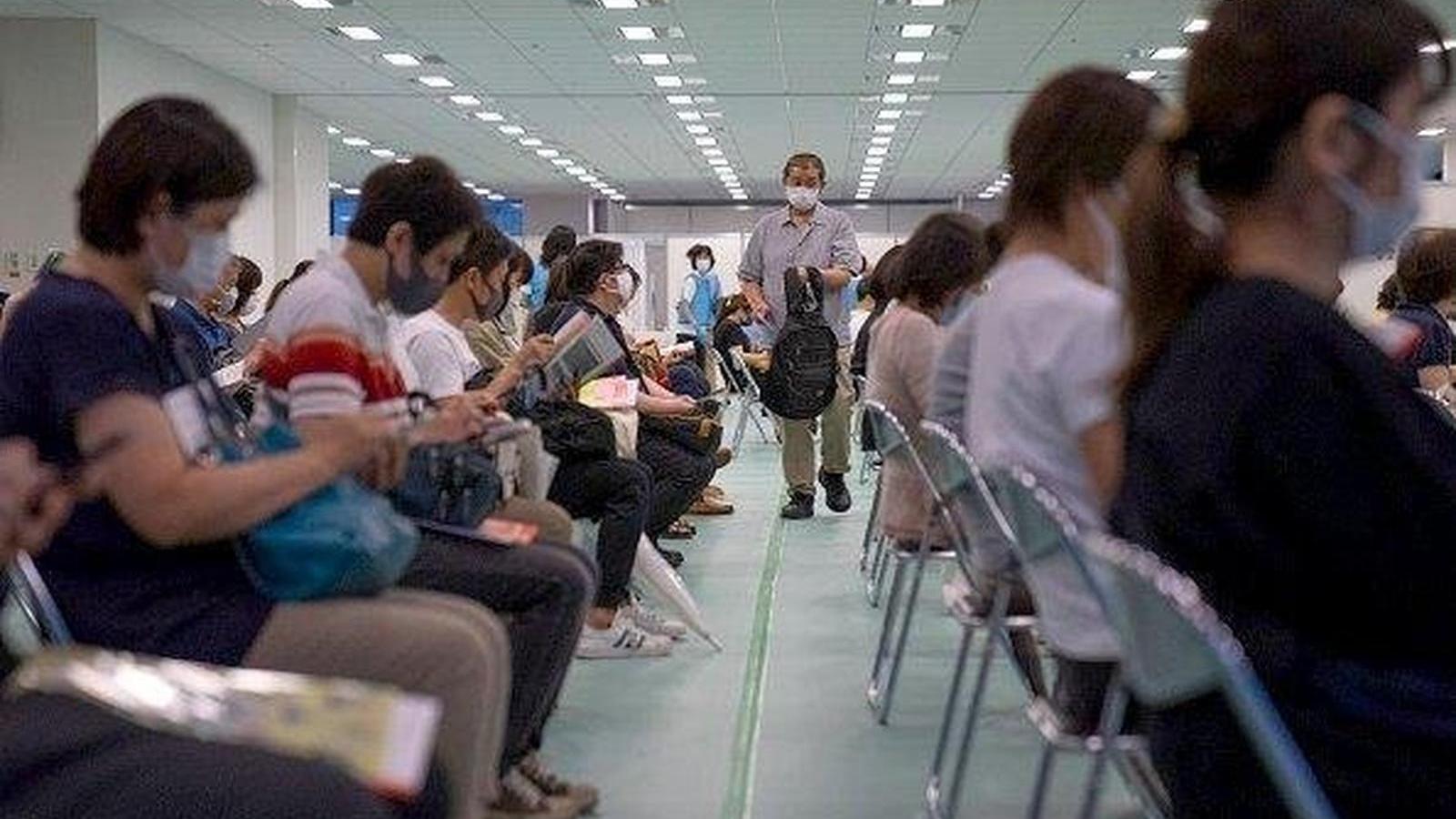 Plummeting Cases Despite Holding
the Olympic and Paralympic Games
Held in the midst of a pandemic, the Olympic and Paralympic Games Tokyo 2020 of the summer of 2021 will quite literally go down in history, but the fact is that the decision to host the Games was widely divisive. Japan and the rest of the world kept a close eye on trends in new COVID-19 cases in Tokyo after the Games out of concern that hosting the event might have sparked a new wave of infections.
But a surprising turn of events was awaiting.
The number of new infections in Tokyo did indeed increase between the end of the heated Olympic Games and the start of the Paralympics. A record high of 5,908 cases was set on August 13 as the Delta variant spread. Further taking into account the increase in people heading back home for the summer holidays, it was thought that Tokyo would plunge straight into an explosive spread of infections.
However, by the close of the Paralympic Games on September 5, the number had dropped all the way down to 1,854. After that, it quickly dropped again, to below the 1,000 mark, then into the 100s in October, and now, entering into November there have been days when this number has dropped below 20.
Of course, this trend is not unique to Tokyo; Japan as a whole is experiencing a rapid decline in infections, with the cumulative number of positive cases and deaths per million among the lowest in the world. On November 7, for the first time in one year and three months, the number of deaths from COVID-19 in Japan dropped to zero.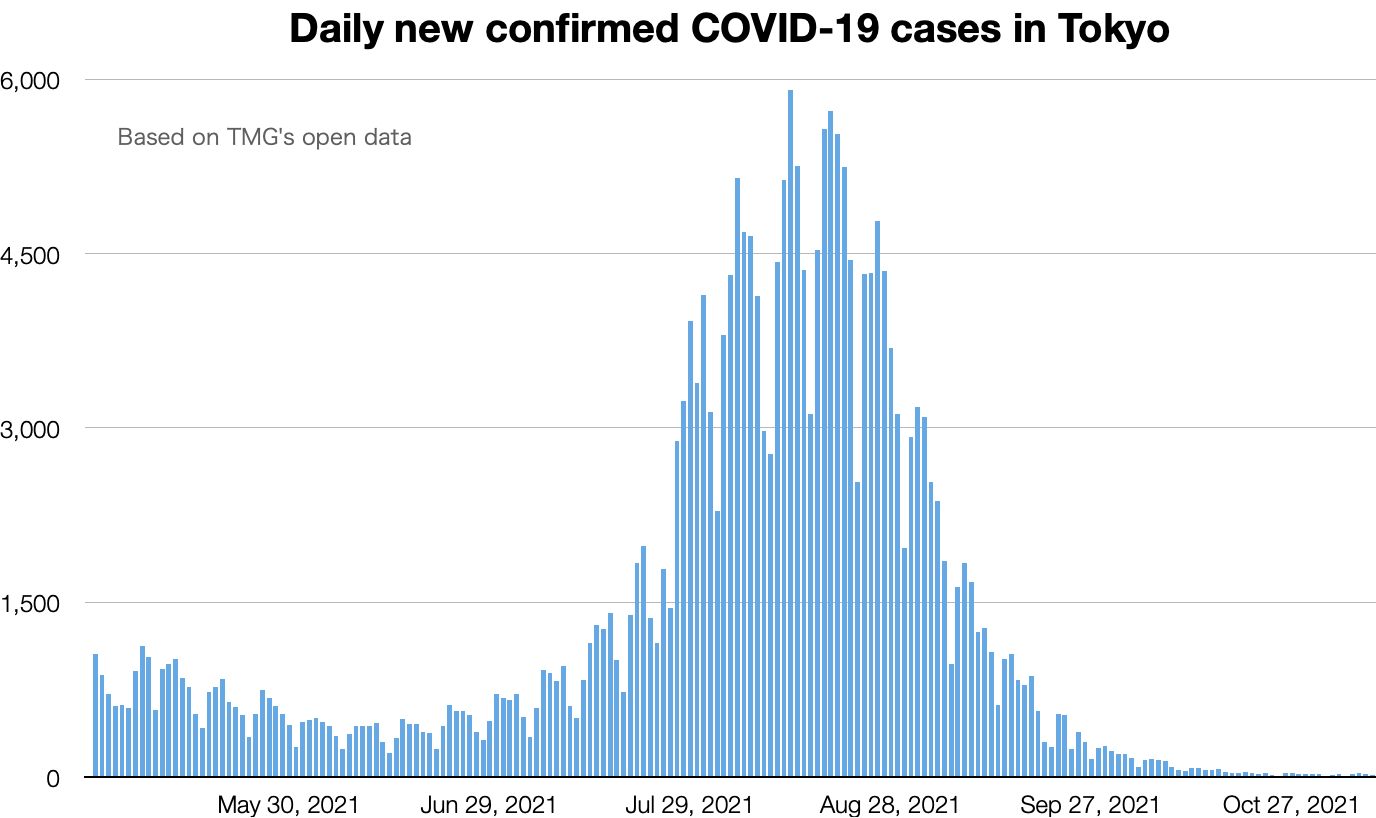 Some articles have emerged within foreign media describing Japan as a "success story" for having overcome COVID-19. The Guardian (UK) published an article titled "Back from the brink: how Japan became a surprise Covid success story" on October 13, reporting on the situation in Japan with surprise.
Vaccinations Progressed at Astonishing Speed
What in the world happened in Tokyo, and Japan as a whole?
Unfortunately, it cannot be said for sure at this time why Japan's case numbers have declined so rapidly. But even so, it is an undeniable fact that infections in Japan have been suppressed as many countries around the world are being hit with fifth and sixth waves, and it can be assumed that there is some "uniquely Japanese" reason for this.
First is the rapid progress in vaccinations.
The UK was first in the world to begin COVID-19 vaccinations in early December 2020. In Japan, vaccinations began two months later on February 17, 2021. At that point, it was undeniable that the country was "late to the party."
Since then, however, the vaccination rate in Japan has risen sharply thanks to "workplace vaccinations," in which companies and universities have vaccinated their employees and students alongside the vaccination of residents by local governments. In September, the vaccination rate surpassed that of the US, which had been leading at the time, and in October it passed even that of the UK, France, and Germany.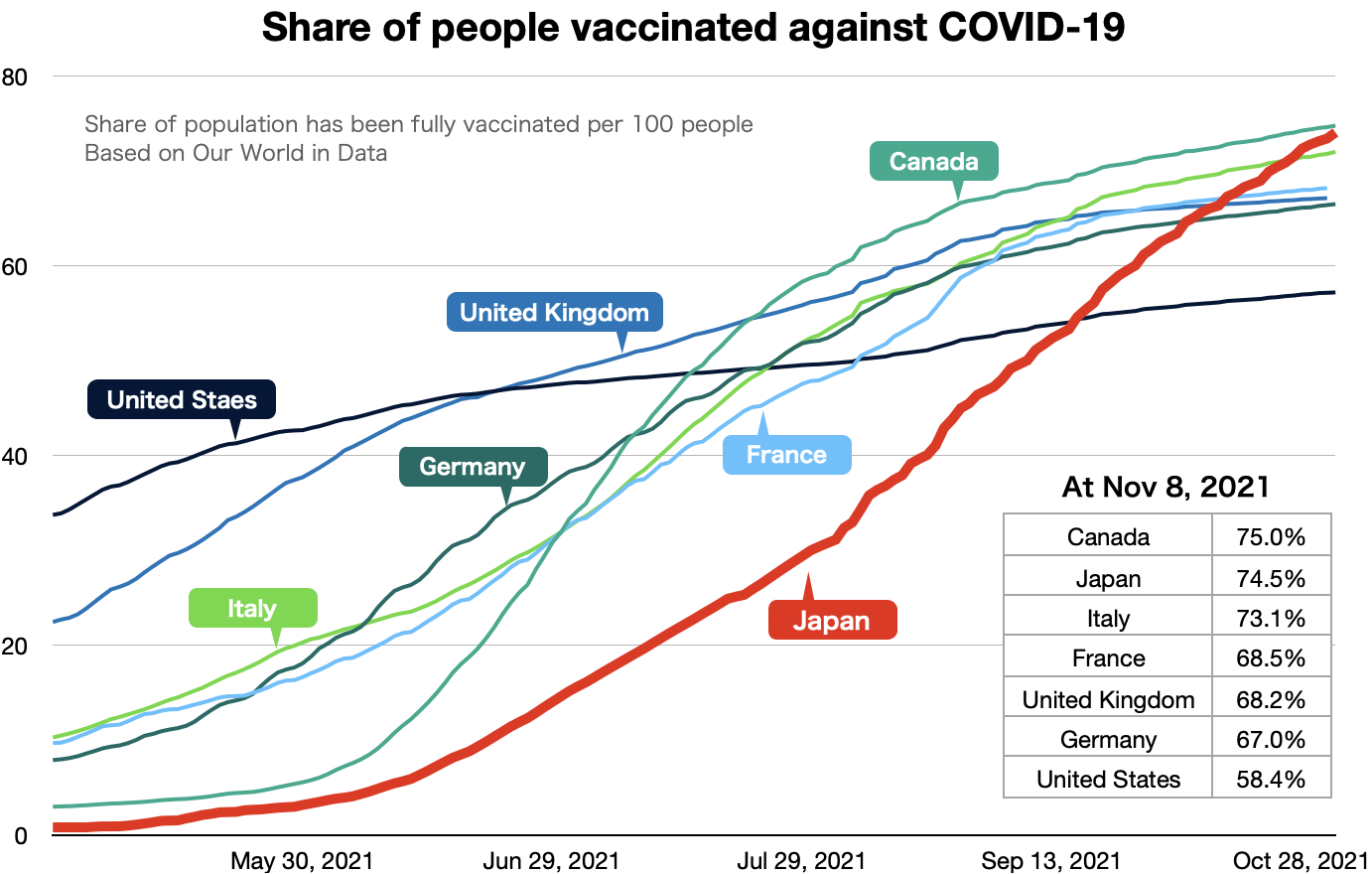 As of November 8, 2021, 74.5% of the total population in Japan have completed the required number of vaccinations (the global average is 40.2%). The vaccination rate is already at 74.6% in Tokyo, Japan's most populous prefecture, more than making up for the delayed start.
Tokyo Moves Forward with Coronavirus
Going back to the Olympic and Paralympic Games, one factor that prevented the spread of infections among the many people coming and going on a daily basis may have been Japan's high awareness of hygiene management. Hand washing has been a customary practice in Japan since even before the COVID-19 outbreak, and people's daily surroundings, down to the handrails of escalators, have been routinely disinfected.
We cannot forget about masks, either. Wearing them had been extremely common in Japan, originally used as a method to prevent colds and the flu from spreading or to help against hay fever. In the winter, it has become customary for people young and old to wear them to prevent throat irritation caused by the dry air when going out.
Then, the COVID-19 pandemic hit. Even as droplets have come to be recognized as one of the main routes for infection, mask wearing has become a major problem that has led to controversy and even lawsuits in countries and regions where mask-wearing habits have not taken root.
Of course, it cannot be said that it is hand washing and mask wearing that have kept the pandemic from reaching a worst-case scenario in Japan, just as the increased vaccination rate has not definitively led to the declining rate of infections. All we can do now is wait for the day that science can explain it.
Nevertheless, Tokyo, Japan's most "closed, crowded, and close-contact" city and one of the most densely populated in the world, ended its "rebound prevention period" for COVID-19 measures on October 24, 2021 and transitioned to a stage of thorough implementation of basic infection-prevention measures. While not all measures can be lifted all at once, Tokyo is making steady progress towards becoming a 'with-COVID/post-COVID' society.
Translated by Amitt