An alternative to mass production and consumption Creating a brand to present the next generation's consumption style that leads to happiness
Original Japanese article published on the
「APT Women」
*The "APT Women (Acceleration Program in Tokyo for Women)" is a program by the Tokyo Metropolitan Government to support female venture businesses.
日本語で読む
Ms. Hiroko Samejima runs
andu amet
, a luxurious leather brand that uses exquisite Ethiopian sheepskin and is produced and distributed in Japan. Through APT Women, she re-discovered the value of her brand. "I want to create the next generation's luxury brand," she says. Her eyes looking at the future exuded her strength and dignity.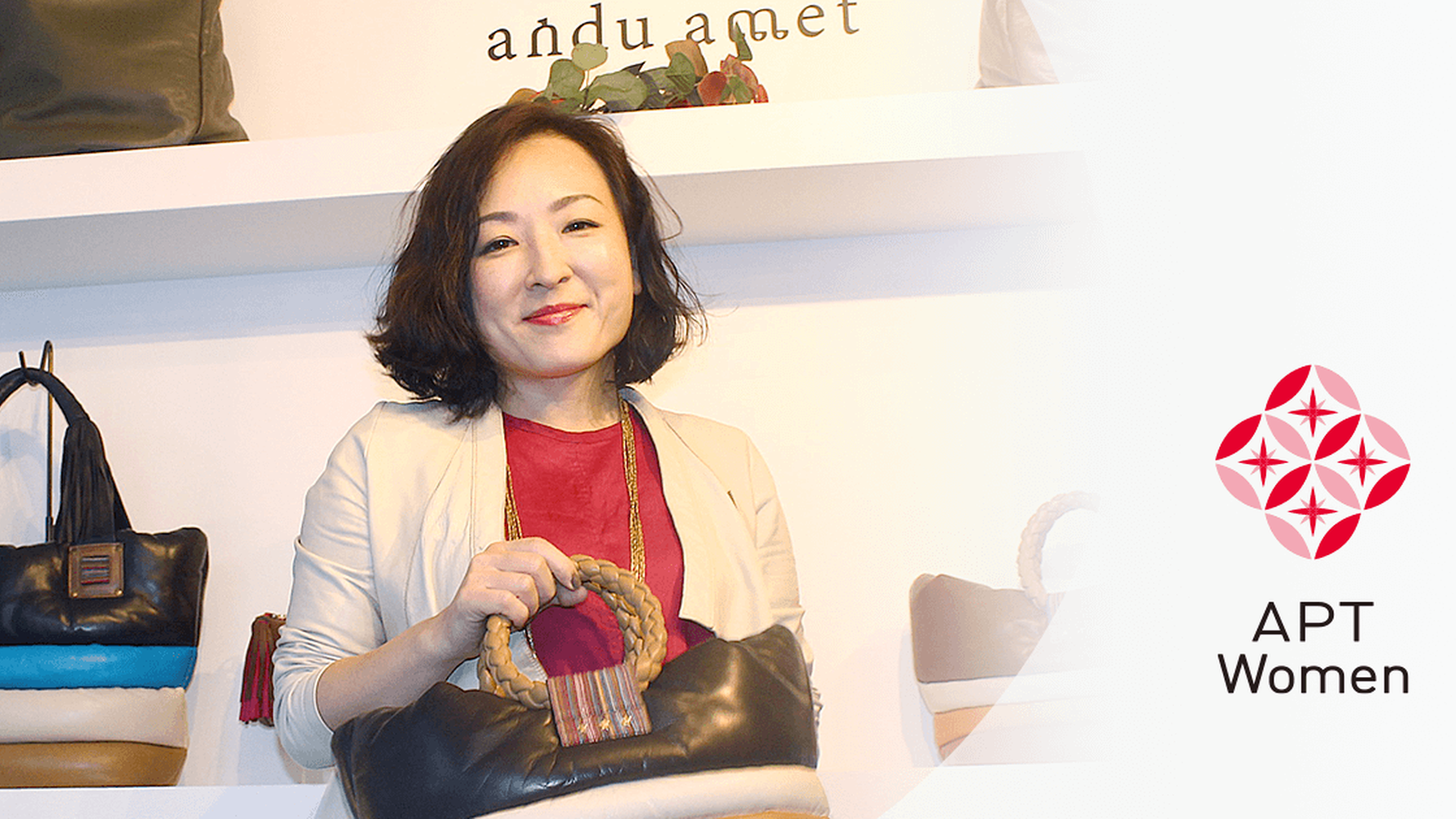 Look at your skills objectively, and seize the right moment for starting your business
In my 20s, I was a member of the Japan Overseas Cooperation Volunteers (JOCV) and was sent to Ethiopia and Ghana as a designer. After that, I took a marketing job for a foreign brand before I founded my company in 2012. I was tempted to start a business right after completing the JOCV project, but I chose to work for a company first, as I thought I lacked necessary business skills. People often think that I started my company to promote international cooperation and assist developing countries, but to tell you the truth, that is not the case. I started my brand because I wanted to provide new values and show a way to happiness to Japanese people, who are constantly showered with materialistic things and information, through my products that use the best Ethiopian sheepskin. I think that is why I was able to objectively assess my skills against my goals and begin to see what I had to do at the time.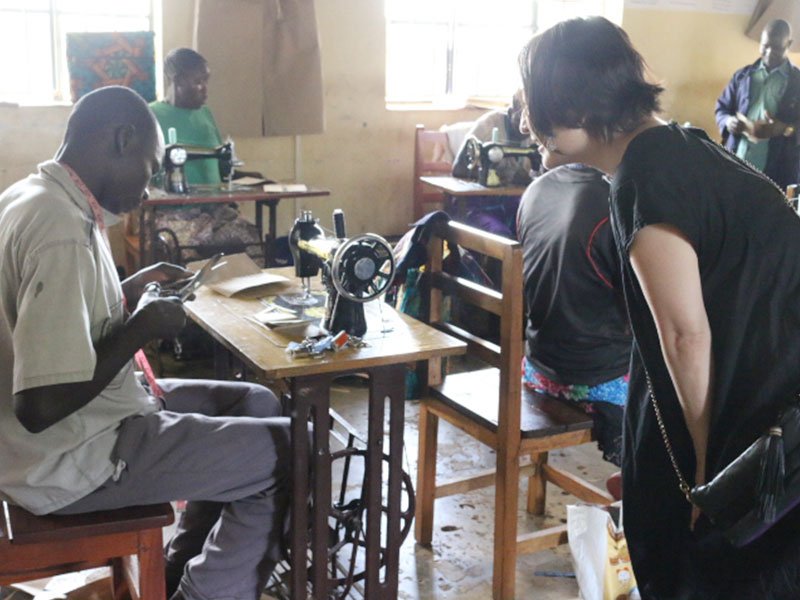 Pursuing more dynamic and free business
My values and views on business greatly changed through the APT Women's dispatch program to Silicon Valley. We are aiming to embrace social and environmental ethics in every process of our business, including material procurement. However, I was trying not to use the terms "fair trade" or "ethical" as much in Japan at the time, because people's reactions were not always enthusiastic. On the contrary, people in Silicon Valley were most interested in my company's social significance, rather than the quality of the products. I was very impressed by their philosophy, which places the mission before profits. Also, since I was a designer and an artist at heart, I often felt that I was not good enough as an entrepreneur in many aspects. However, through the program, I came to decide to take a more dynamic and free approach to my business, tapping into my strengths, rather than worrying about my shortcomings.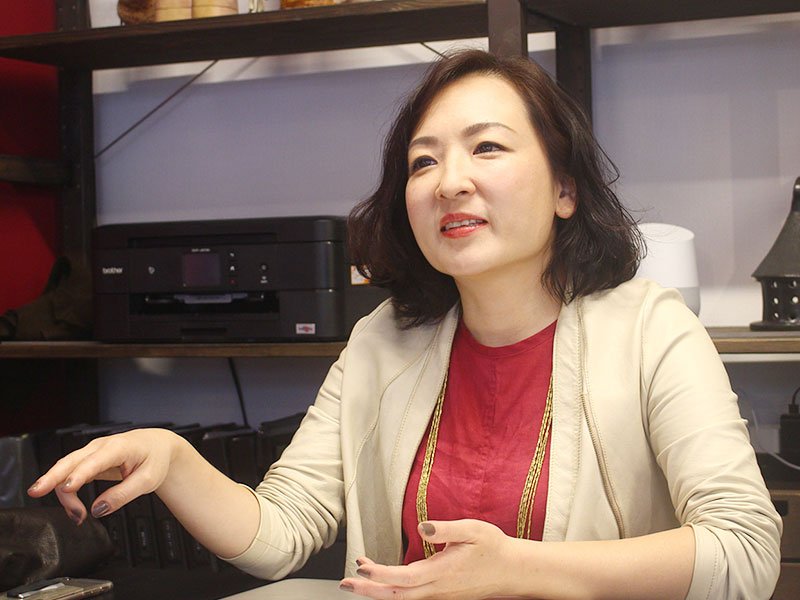 favorite Take myself to different location
Making the next generation's luxury brand
Having worked as a designer inside and outside Japan, I found myself feeling growingly uncomfortable with the modern mass production and consumption model. I don't want to sell the 21st lipstick to someone who already has 20 lipsticks. I wanted to sell something that makes people truly happy and makes them want to keep for their entire lives. I think people tend to keep buying many similar things when they are not truly content with their quality, or with themselves. That is why I believe that high quality products that convey the creators' passion and stories can be "the next generation's luxury". I hope to continue to create and sell products that will make people who use them truly happy, incorporating Ethiopian nature and culture into the designs.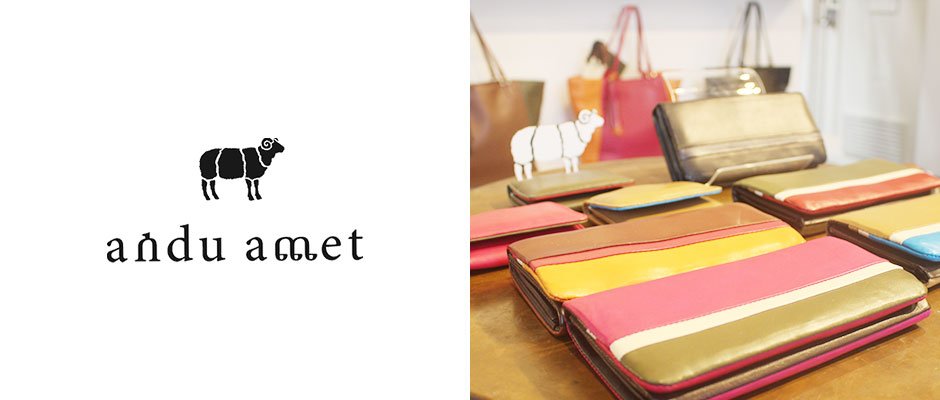 message Encouragement for Entrepreneurs
One of the perks of being an entrepreneur is that you will get a chance to taste the excitement of taking on great challenges and pursue your ideas and what you want to achieve. Also, if you are running business in developing countries, such as African countries, it magically gives you strength and power that make you feel like you can do anything because you have nothing. By joining the APT Women program, I was able to receive valuable advice from various people about growing my ideal luxury brand. While entrepreneurship can often be a lonely journey, you will find precious friends who will stand by your side as you move forward. I hope you will take courage and take on this opportunity to join the program.
andu amet Ltd.
CEO Hiroko Samejima