Turning Letters and Characters Drawn by People with an Impairment into Art! A New Kind of Craftsmanship from Shibuya
In promoting diversity, one challenge is to create opportunities where people with impairments can play an active role. Shibuya Font, an initiative run by Shibuya City, Tokyo since 2016, is a good example of how the work of people with impairments can be shared across the whole world. Its further growth is anticipated, aiming to help create a more diverse society.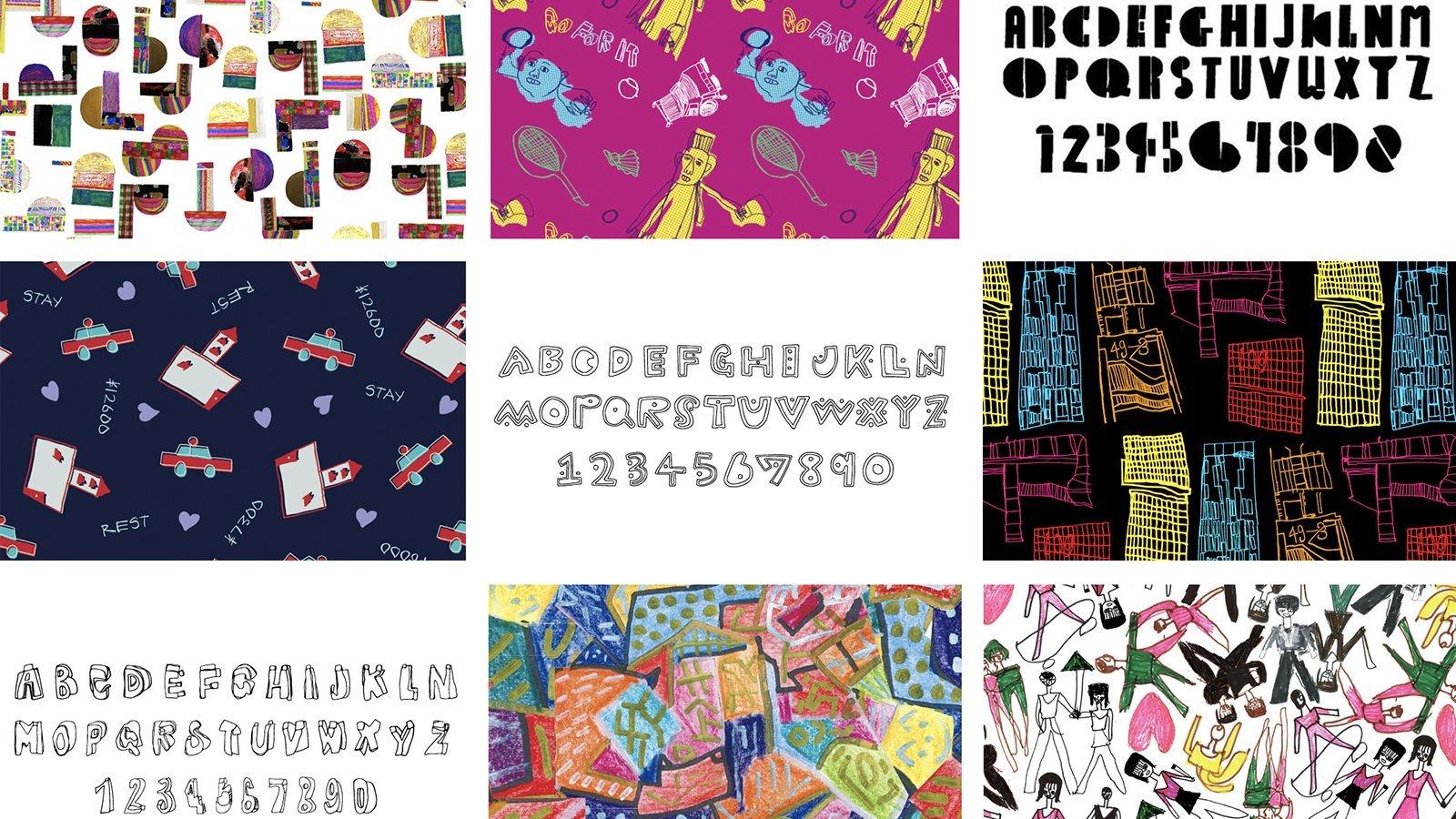 The Development of Job-Creation for People with Impairments
Originating out of Shibuya City, Tokyo, the public Shibuya Font data is now being used not only by individuals but also by many companies and organizations and is even being sold on products.
Shibuya Font is openly available font data that can be used for personal and business purposes. It was created by design students using letters, characters, and pictures drawn by people with impairments living and working in Shibuya, which were processed and produced into text fonts and design patterns.
Five years since the start of the development project "Shibuya City Souvenir" in 2016, Shibuya Font is being used on navigational displays and for the interior decoration of the new Shibuya City Office building, as well as for the staff's business card designs. Products incorporating Shibuya Font are also on sale as gifts at the Shibuya Scramble Square souvenir shop.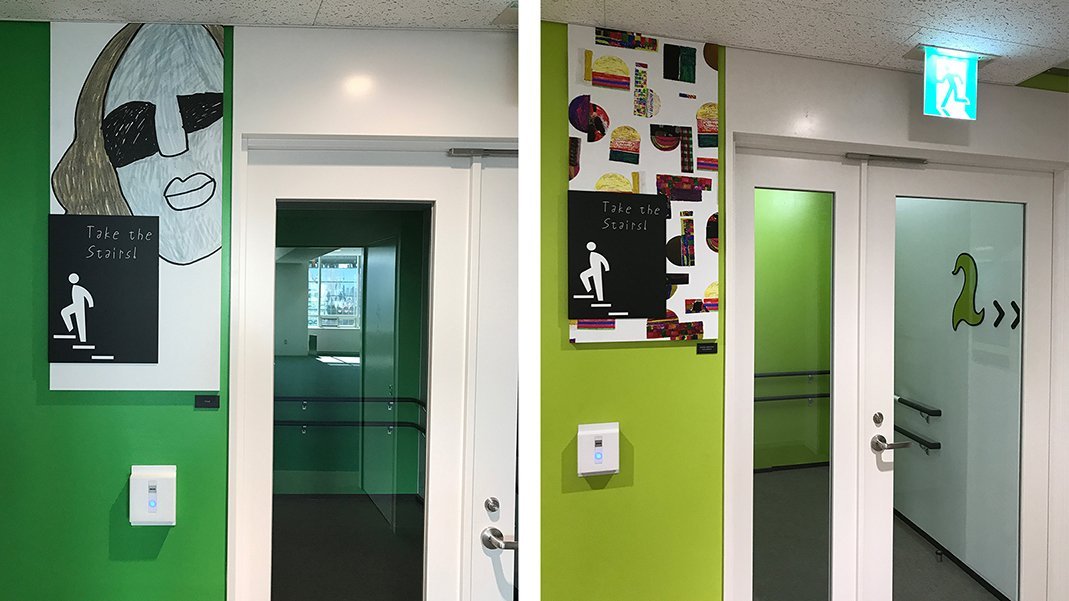 The initiative is also actively collaborating with companies. Shibuya Font is being used commercially across a wide range of fields, including Google's web font service Google Fonts, and on the lining of jackets by the fashion brand Takeo Kikuchi.
The license fees generated go back to the support centers for people with impairments who participate in Shibuya Font. The painting projects that have been done at such centers are now attracting attention for having created opportunities and jobs for people with impairments.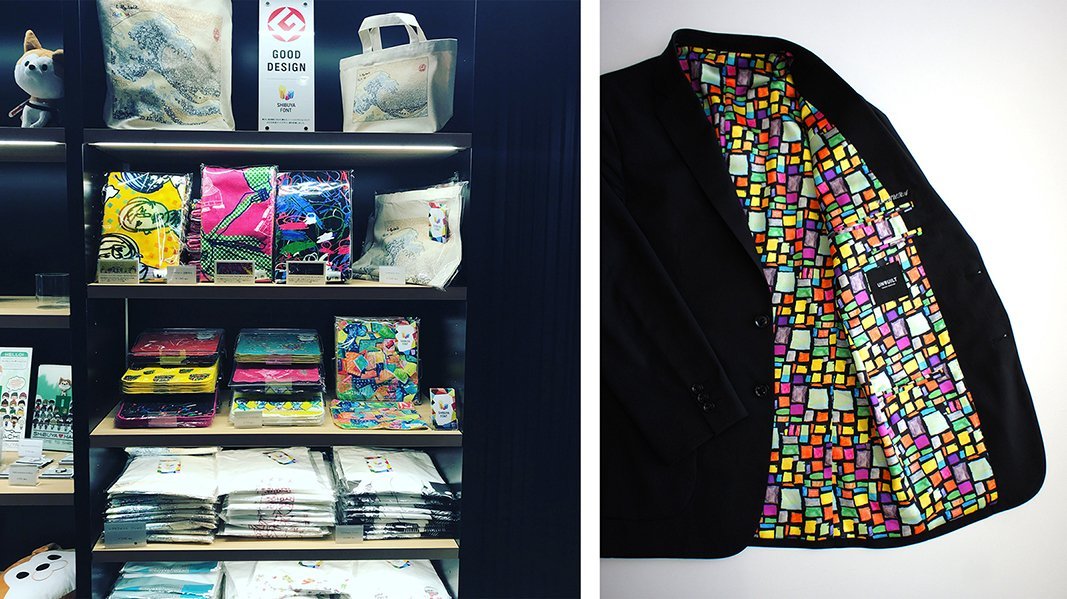 Treating People as Artists Rather than as People with an Impairment
Shibuya Font began when Shibuya City approached Isomura Ayumu, a part-time lecturer at Kuwasawa Design School who had originally been an art manager for people with impairments, about the Souvenir Development Project. The city's condition was that students be involved in the project.
The students participating in the project visited support center facilities, and they were able to draw hints through their interactions with people with impairments, like how their "letters have a certain taste to them" and their "freely drawn pictures are charming." They proposed turning those letters and pictures into public data that anyone could use, and their project was adopted by Shibuya City.
Once the project had been taken on, special attention was paid to how the production and operating licenses would be maintained. As many people with impairments are involved as artists, a system was set up to consolidate the copyrights under the support center facilities. In 2021, the General Incorporated Association Shibuya Font was established. Employees of the support center facilities and Shibuya City also serve as board members, bringing transparency to the project's management.
Until now, students from the Kuwasawa Design School have been the main participants in the project, and Isomura recalls that "the collaboration between the support facilities and the students was a major point." The people with impairments and support staff tend to be very formal when faculty visit the facilities, but they are not as nervous when it comes to the students and have been able to build relationships on a more even level. The students' youthful energy has made the facilities livelier.
Mizuno Hiroko, a student currently involved in the project, says, "As I visited the facilities, I came to see these individuals more as 'artists' than as people with impairments."
"I'd be delighted if people all over the world could first see how cute the fonts themselves are, and then find out that they were drawn by people with an impairment or originated out of Shibuya."
Eyes will stay focused on this innovative initiative taking an artistic approach toward realizing a society in which everyone can play an active role.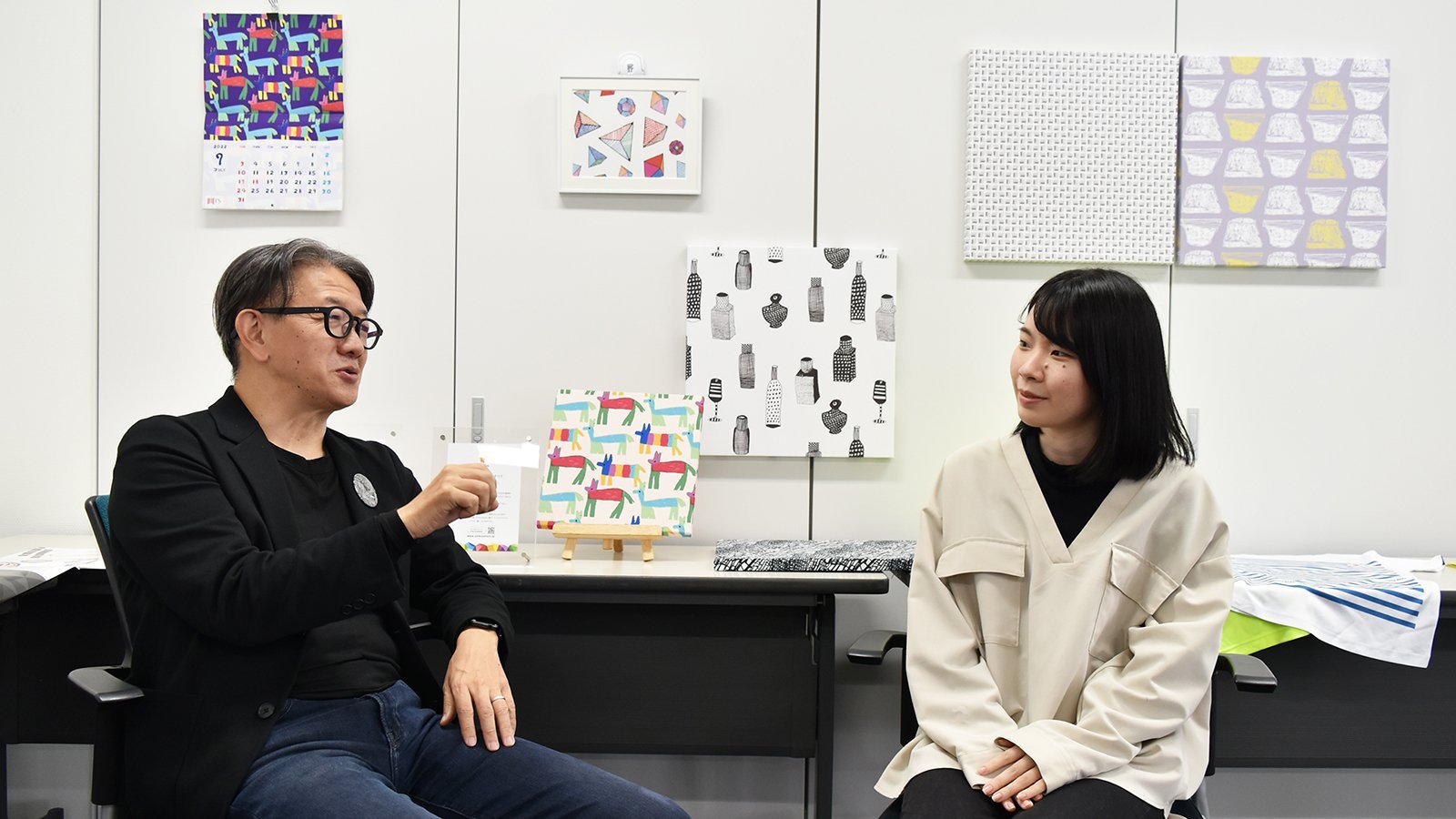 Written by Onodera Fukumi / Translated by Amitt