A New Environmentally Friendly Attraction for the Streets of Tokyo
Aiming to move from car-centric urban planning to a walkable, people-centric city, the Tokyo Metropolitan Government (TMG) has been rolling out initiatives since 2020 to help make walking along streets more enjoyable in various districts around Tokyo. Against this backdrop, a social experiment underway in Ikebukuro attempting to create an environmentally friendly public space using scrap wood and offcuts is garnering attention.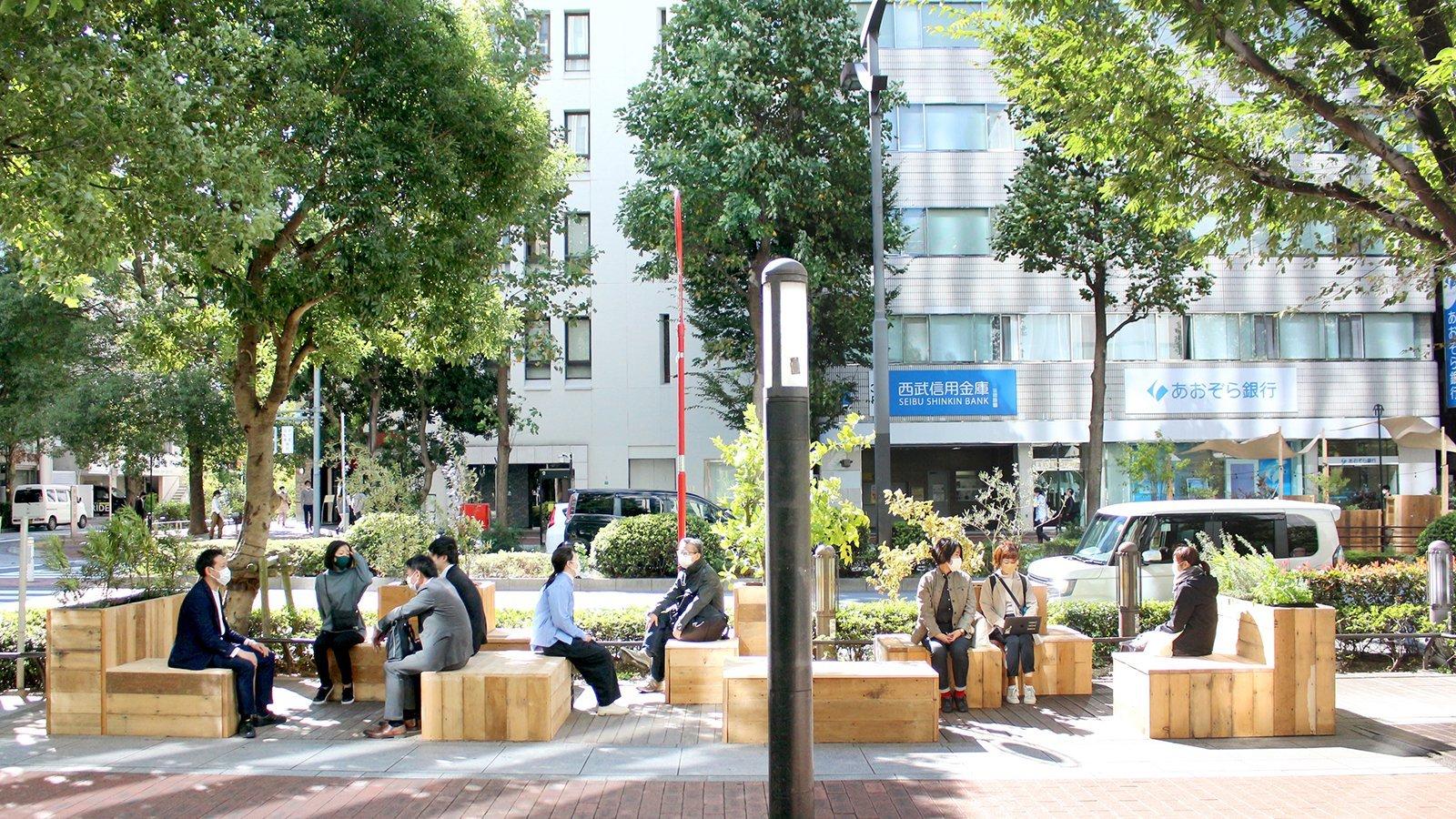 18A Place of Rest and Relaxation in the City Created Because of COVID-19
On a large boulevard near Ikebukuro Station, a spot with benches has appeared where anyone can spend their time in whatever way they like. This social experiment, meant to "expand people's daily lives with 'urban living rooms' using street furniture," is being conducted from October 16, 2021 through to January 31, 2022.
Street furniture is a generic term for furniture and other items installed in public outdoor spaces, such as streets and plazas. The Green Boulevard Area Management Council,* Toshima City's nest Inc., Grip Second Co., Ltd., Sunshine City Corporation, and Ryohin Keikaku Co., Ltd. have been working to increase value in Ikebukuro, the gateway to Toshima City, by holding regular markets around Green Boulevard and installing street furniture at events.
Despite these efforts, the markets were forced to close due to the impact of COVID-19 and people had fewer opportunities to enjoy walks along Green Boulevard. However, "We felt that the idea of spending time using street furniture had been taking root among people in the community, so rather than abandoning the project, we decided to conduct a social experiment to make it a permanent fixture," says Miyata Sara of nest.
The furniture was designed by architect Ito Tamotsu, who has experience with similar furnishing projects and those involving public spaces, and is also well versed in reusing building materials. The idea to incorporate waste materials that can be reused and are also related to Ikebukuro came up naturally in the midst of discussions around the project, which led to the environmentally friendly furniture design.
That was right when renovations of the Sunshine Theatre in Sunshine City were underway, and the team was given Hinoki cypress boards that had been laid for the stage, which became the main materials for the project. Ryohin Keikaku also contributed planks with knots and squared wood from the cores of Hinoki cypress that are left when making MUJI cutting boards.
The fact that the furniture was made from scrap wood and offcuts provided by a theater representing Ikebukuro and a company headquartered there is not just environmentally friendly. "I think that using wood that has a history associated with Ikebukuro will also help people develop an affection for their hometown and for the sense of richness that comes from the overlap of time and meaning."
*An area management organization comprised mainly of companies and shopping streets along Green Boulevard. Has obtained special exceptions to the Road Act for area management by projects occupying national strategic roads as stipulated in the National Strategic Special Zones Act.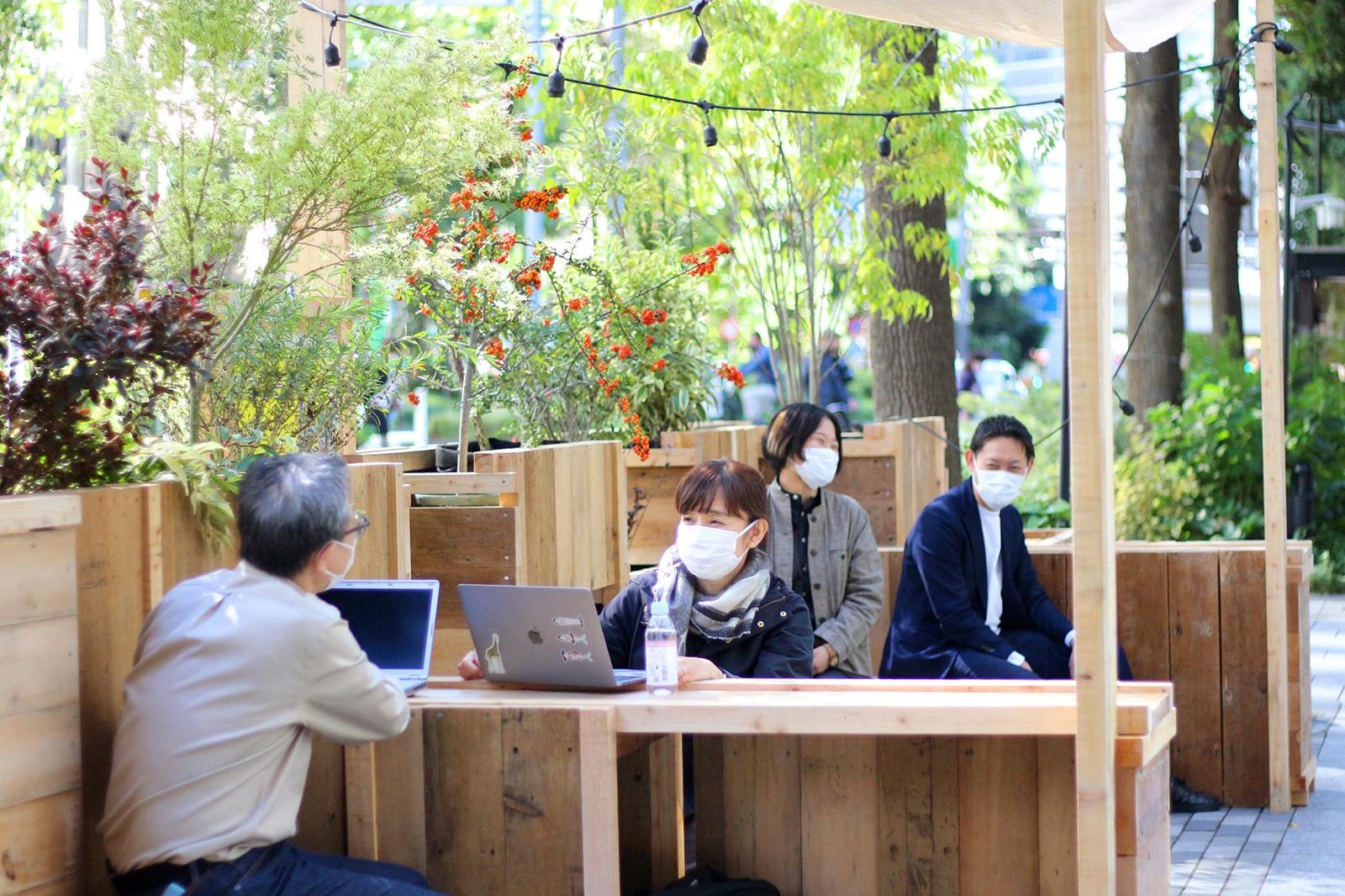 Walkable Urban Communities Developing in Their Own Way in Tokyo
Streets designed with people in mind that are comfortable and make people want to walk them, referred to as "walkable streets," are already being worked on in cities around the world, especially in Europe and the United States. Reexamining the way the streets are designed has increased pedestrian traffic and improved residents' satisfaction, even increasing sales at stores along the streets in some cases.
When working on the design, Ito, with his extensive experience overseas, also had in the back of his mind the urban landscapes he encountered in Europe and the United States that make lively use of outdoor spaces. On the other hand, he notes how it is interesting that when you create walkable streets in Japan, they naturally evoke a somewhat Japanese, festival-like atmosphere.
"People from abroad might find Tokyo's streets interesting because of their hybrid mix of Japanese elements and Western elements that they may be familiar with."
In addition, by using wood connected to the local community, the street furniture has become a stage for people's daily lives and the initiatives that have been fostered there. Ito believes that Tokyo's inherent diversity will be expressed more clearly and become all the more appealing when each smaller district's individuality and flow of time manifest in things, people's behavior, and the local scenery, rather than just being broadly grouped under "Tokyo."
In a car-centric society, the goal tends to be to arrive at the destination as quickly as possible. But as the number of people-centric spaces increases, perhaps a new, comfortable way of being will come to be seen in the city. As Tokyo continues to build an environmentally friendly, walkable cityscape, Japan's distinct character and each area's individuality will become readily apparent, which will surely better communicate the city's newfound appeal to the world.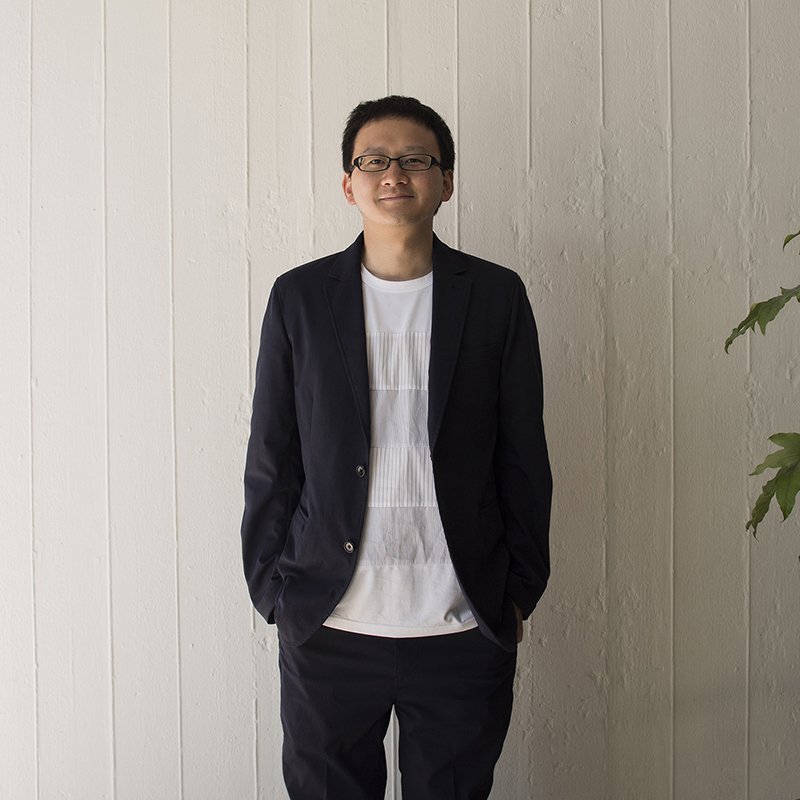 Park Street Tokyo
The Tokyo Metropolitan Government is promoting the use of road space to create areas people can enjoy walking around as part of its efforts to shift urban development "from cars to people." TMG is also working in collaboration with community groups and local towns and cities toward the "new normal" of living with COVID-19.

Interview and writing by Onodera Fukumi / Translated by Amitt