All-Out Support for SDG Management, Greatly Advantageous for Small and Medium Enterprises
SDG management is not just an issue for large corporations. The Tokyo Metropolitan Small and Medium Enterprise Support Center is rolling out a wide range of programs from seminars for learning the basics to hands-on planning support tailored to individual companies. There is a reason why small and medium enterprises (SMEs) in particular should take the SDGs seriously.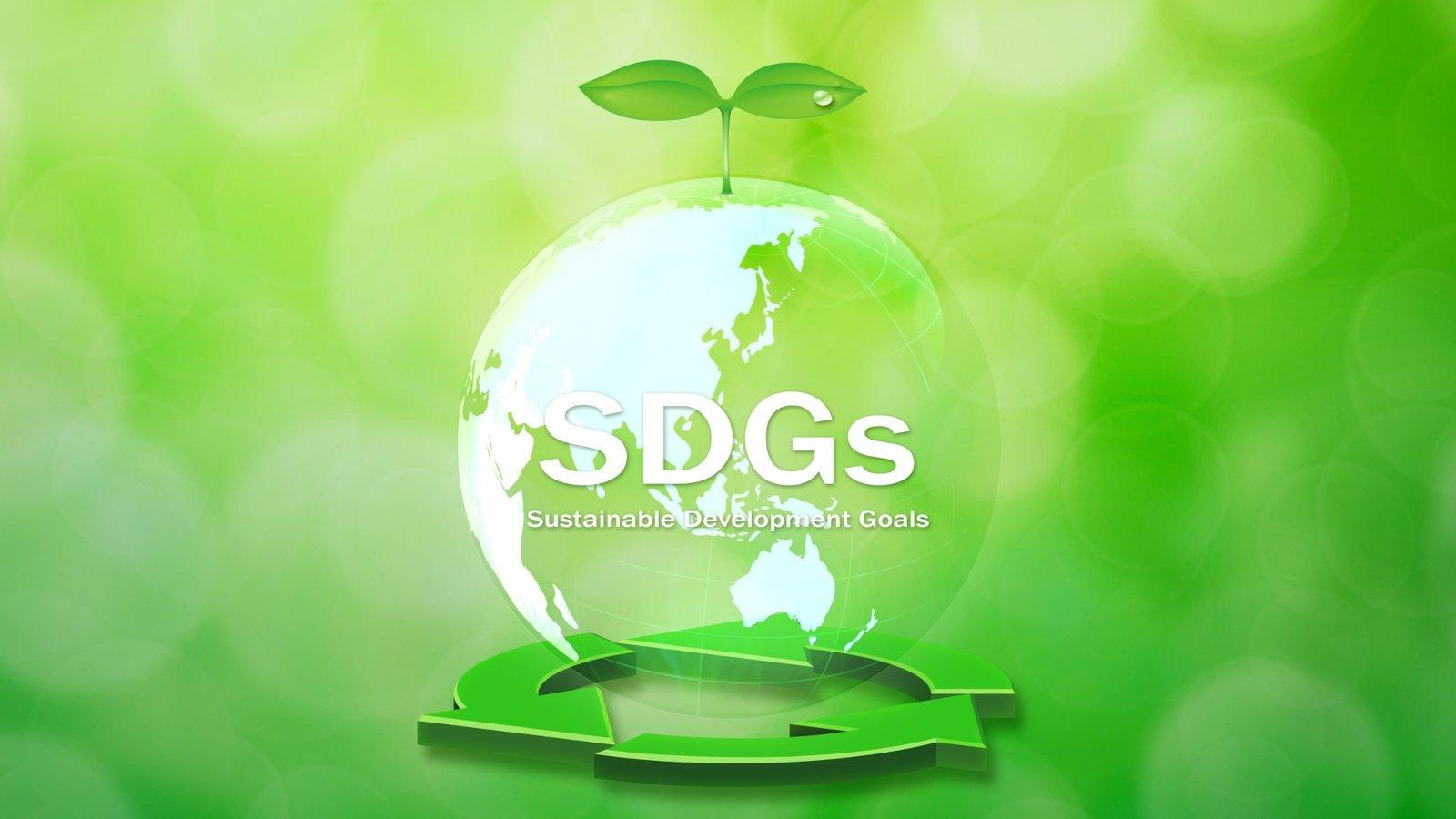 Serious Support for SMEs in Adopting SDG Management
The Tokyo Metropolitan Small and Medium Enterprise Support Center, a comprehensive and central support organization for SMEs in Tokyo, has been focused on supporting SMEs in their efforts toward achieving the Sustainable Development Goals (SDGs) since 2020. The center is rolling out a variety of programs in full force, from seminars for gaining basic knowledge on the topic to hands-on support for full-scale incorporation of the SDGs into corporate management.
The Sustainable Development Goals (SDGs) are a set of international goals established with the aim of realizing a world that will "leave no one behind." People tend to think that efforts aimed at achieving the 17 goals and 169 targets of the SDGs are being driven mainly by governments, NPOs, and large corporations, but many of the themes are also closely related to SMEs and can offer a chance for them to review their managerial practices and expand their businesses.
"In 2019, when the Tokyo Metropolitan Government drew up the 'Tokyo Vision for the Promotion of Small and Medium Enterprises', describing how the city's SMEs should aim to be 10 years down the road, it indicated that SDG and ESG management are important issues for SMEs as well," says Nakano Michihiro, Management Strategy Section Director at the support center. Their first step was to plan seminars to raise awareness. The response to these seminars has been greater than expected, with approximately 170 people applying for the 80-seat event held in September last year. The audience listened with intent, with almost no one leaving until the 30-minute Q&A session at the end.
Four-Step Support for Finding Out, Learning, Consulting, and Putting into Practice
In addition to the seminars, which serve as a "gateway project" to meet the needs of those wanting to find out more about the SDGs, the center has also prepared workshops as a subsequent step based on the assumption that many companies will become stuck not knowing what exactly they should do. By having participants work on issues using worksheets, present their findings, and receive feedback from lecturers and their peers, the sessions are an attempt to have SMEs realize what is needed in order to introduce SDG management and how to approach it. "Even if you have an understanding of the SDGs, that alone is still not enough to put them into practice. This is an attempt to close that gap," says Suga Yuko, in charge of the Management Strategy Section's SME SDG Management Promotion Project.
To broaden the scope of their activities, the center has created avenues for companies to consult with them as a next step after finding out and learning about SDG management through the seminars and workshops. In addition to dispatching professional advisors to go around visiting companies and answering questions on SDG management, the scheme makes it easy for companies to have a consultation online or over the phone alongside visiting in person.
The center has also gone one step further, launching a hands-on support program to help companies put their ideas into practice. This is a groundbreaking endeavor in which SDG management advisors support companies in the development of concrete SDG management plans across a total of about 10 sessions spanning six months. "Our role is to make it easier for SMEs to adopt SDG management by running through the cycle of 'finding out', 'learning', 'consulting', and 'putting it into practice'," says Suga. This goes to show how serious the center is about providing whatever support is necessary for companies to put SDG management into practice.
Managerial Leadership and a Company-Wide Stance Together in Unison
"For SDG management to be successful, it's necessary for managers to have a vision and demonstrate their leadership, and for all employees to come together and work as one. The towel manufacturer Hotman is truly one of the best SME success stories," says Suga.
Hotman Co., Ltd., which has been manufacturing genuine made-in-Japan towels in Tokyo's Ome City for more than 50 years, has been tackling SDG management since before the support center's recent initiatives began. In the beginning, there was some concern and opposition from those working on site, wondering whether it would lead to profits or be too costly. But rather than management imposing changes from above, they steadily held repeated small-group dialogues and study sessions on site to deepen employee understanding and spread the concepts throughout the company.
For many of the companies the center supports, the focus on SDG management comes from the bottom, conversely. Suga points out that there are cases where salespeople and other staff who deal with customers out in the field feel a strong sense of urgency, fearing that they will be left behind in the world if they do not tackle the SDGs as soon as possible, but are left frustrated by the lack of importance managers place on SDG management.
SDG Management Enhances Corporate Value
"When people talk about the SDGs, they tend to talk about them from a consumer perspective or as part of the government's urban development, which impacts how management sees things," notes Suga. "Requests asking people to cooperate and work on the SDGs are pushed so heavily that they tend to be seen as a chore that has to be done." The SDGs are not something tackled independently of regular business management, and can lead to inherent benefits for SMEs in the form of managerial improvements. The center argues that they are not just about contributing to society for the sake of the earth and its future, but also serve as an approach to increasing corporate value and becoming a sustainable company.
"That is also why we place such great importance on companies incorporating the SDGs into their management plans and having them make material improvements," says Suga. While large companies are said to often promote the SDGs in a top-down manner without gaining the understanding of front-line workers, "there's a great advantage for SMEs, where it's easier to come together in a company-wide stance," Suga continues.
The Tokyo Metropolitan Government is providing serious support for SDG management, something no company can ignore any longer. This public program, capable of becoming a strong ally for SMEs, should also help contribute to sustainable economic growth for Tokyo as a whole.
Interview and writing by Kumano Yuka / Translation by Amitt