The Future of Cities and Architecture as Envisioned by Nagayama Yuko
Nagayama Yuko is an architect who has worked on a variety of structures based on the theme of "light design." She currently has two large-scale projects running in tandem in Tokyo, where she was born and is currently based. We had the opportunity to ask her about her love of architecture.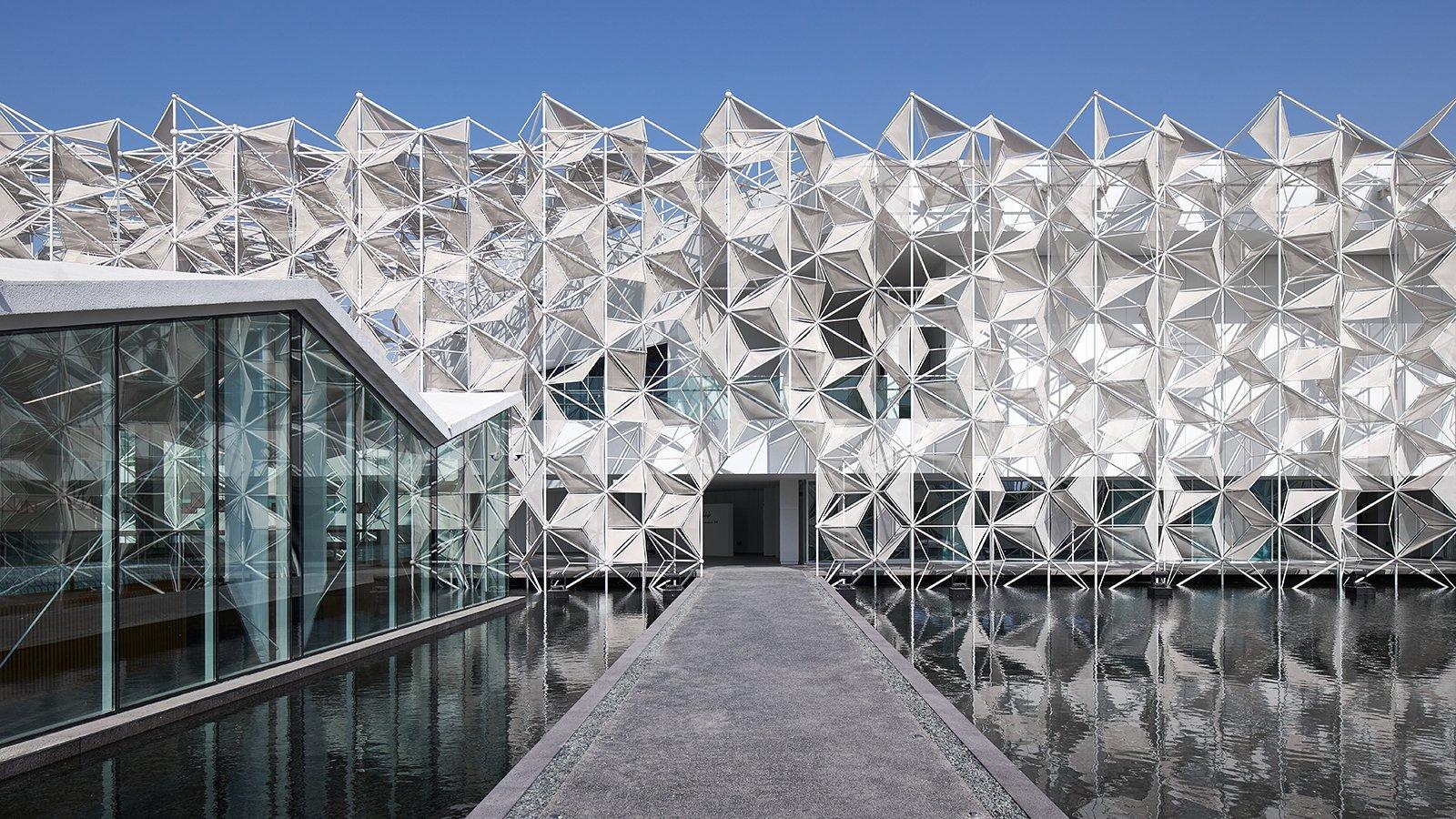 Continuously Questioning the Value Architecture Brings to a Space
"I consider what the true value is for the space." Nagayama Yuko repeated this line throughout the interview. It captures the essence of architectural work, but in recent years this spirit has often been overlooked in favor of novel design and new-fangled materials. As buildings last for decades once built, she constantly questions how they can best be used by the people who live and gather there, and what is required of the space.
Nagayama did the architectural design for the Japan Pavilion at Expo 2020 Dubai, being held through March 2022 in the United Arab Emirates (UAE). At the same time, two major redevelopment projects are underway in Tokyo, the city where she was born and raised. In these, too, she is striving to create designs that will be long loved and enrich the lives of local residents.
Nagayama took part in the Tokyo Torch project, a large-scale redevelopment of 3.1 hectares located next to Tokyo Station, as a design advisor for the lower part. She thought about how to create points of contact and intertwine the roughly 390-m Torch Tower, the nearly 7,000-m2 plaza, and other spaces where people come and go. One example of this is the walkway stretching out about 2 km that she had wrap around the building. "It's hard for people passing by skyscrapers to actually sense a connection with them in their daily lives, so I wanted to force this by visually connecting them from the ground."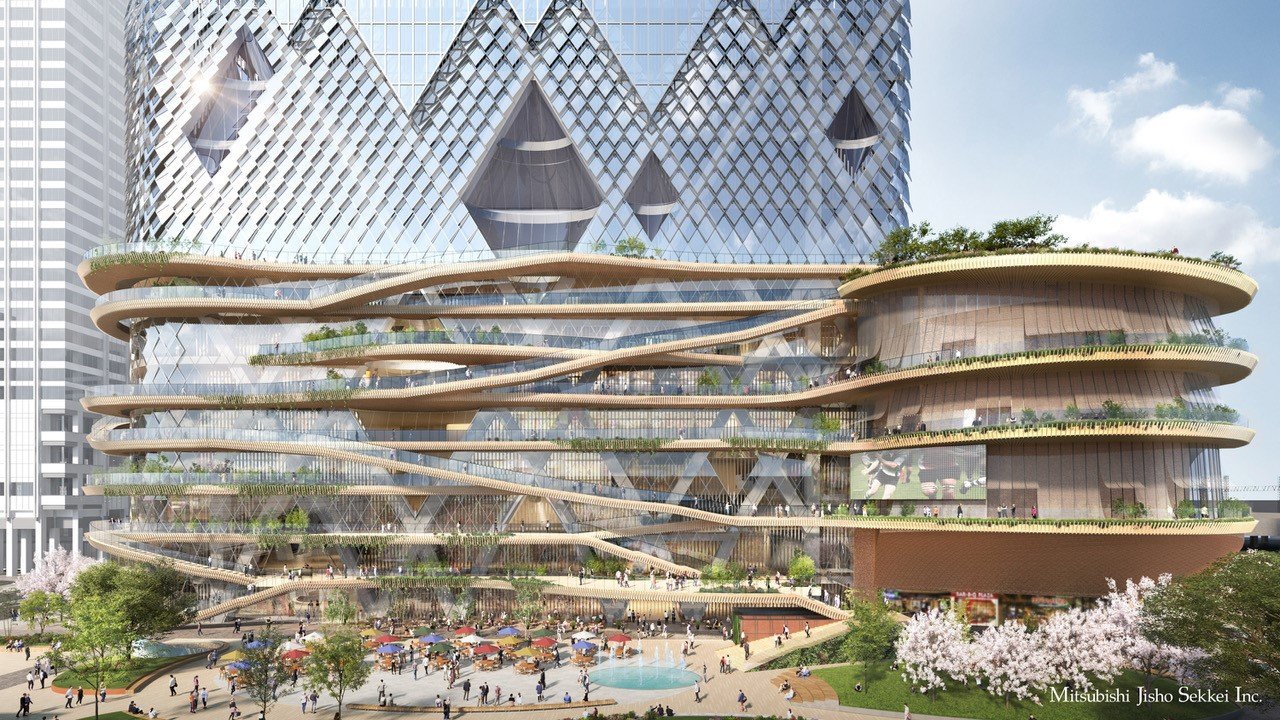 Bringing an Everyday Perspective to Large-Scale Projects
On the other hand, although a skyscraper in the heart of the city, the Tokyu Kabukicho Tower scheduled to open in 2022 will have no office floors, only shops, movie theaters, hotels, live-performance halls, theaters, restaurants, and other entertainment facilities.
Nagayama, in charge of the concept and exterior design, strove for a delicacy not seen in conventional skyscrapers by using the area's history as a swamp and the fountain previously located at Cinecity Square right in front as motifs. A special print on the surface of the glass covering the building will control the reflections bouncing off it to portray the sparkle of water and the white of its spray. The way it shimmers depending on the angle you look at it is exactly the kind of light design Nagayama is known for.
Born in Suginami City's Asagaya area, Nagayama says that Shinjuku was a familiar neighborhood for her. The new skyscraper to be built there will have a gentle, soft nuance to it.
"As designers of shops, houses, and facilities on a relatively human scale (appropriate sizes for people to feel comfortable), our role is to look at buildings from the same perspective as the people living in them. If we're able to incorporate perspectives on everyday life that weren't there before by taking part, I think it'll change the way large-scale projects are designed."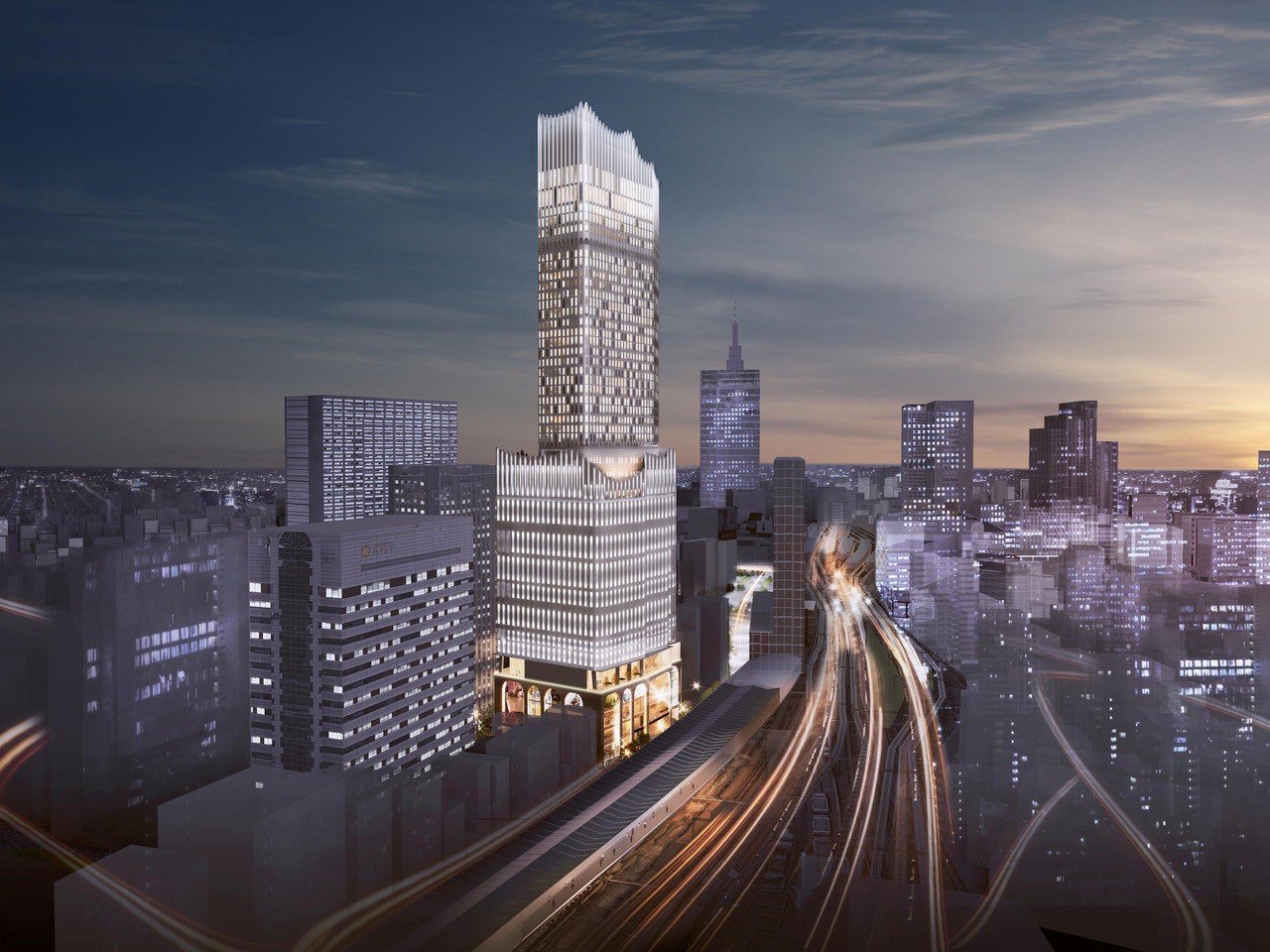 Creating the Future of Cities Through Architecture
While Nagayama's career has now become smooth sailing, there was not as much work as she had hoped when she went independent at 27, and she once even had to dissolve her team. It was during that time, after entering a competition, that she was approached by Louis Vuitton and was put in charge of the facade for their Daimaru Kyoto store. "I was just so happy that I got to connect with them, albeit by the skin of my teeth, and was finally able to continue on with architecture."
This project gave her the opportunity to make a great leap forward as an architect and she went on to grow alongside her works, which include the Teshima Yokoo House, Yokoo Tadanori's art museum on Teshima Island in the Seto Inland Sea (Tonosho Town, Kagawa Prefecture; JIA Young Architect Award), and Goddess of the Forest Central Garden, a large-scale complex with a total floor area of over 5,000 m2 (Hokuto City, Yamanashi Prefecture; 44th Tokyo Architecture Award Prize for Excellence).
Nagayama defines architecture as the work of creating the future. "The COVID-19 pandemic made it difficult to meet face to face for a long time. But as architects, we're destined to keep creating spaces where people gather together." That is why Nagayama wants to rethink what type of architecture befits the very precious act of coming together in the cities of tomorrow.
All eyes will be on how Nagayama's architecture, with her sincere attitude toward buildings and the people who gather in them, will change the landscape of Tokyo's future.
Nagayama Yuko
Interview and writing by Kumano Yuka / Translated by Amitt