The Appeal of Parasports as Discussed by an Announcer and Athlete
Now that the Tokyo 2020 Paralympic Games have come to a close, one question being asked moving forward is how best to increase the popularity of the competition and expand the reach of parasports. In this interview, announcer Ohashi Miho, whose interest in the Paralympics grew after experiencing a stroke, spoke with wheelchair racer Kiyama Yuka, with whom she shares a close personal relationship. What is the appeal and future outlook for parasports, as seen from the perspectives of both an announcer and an athlete?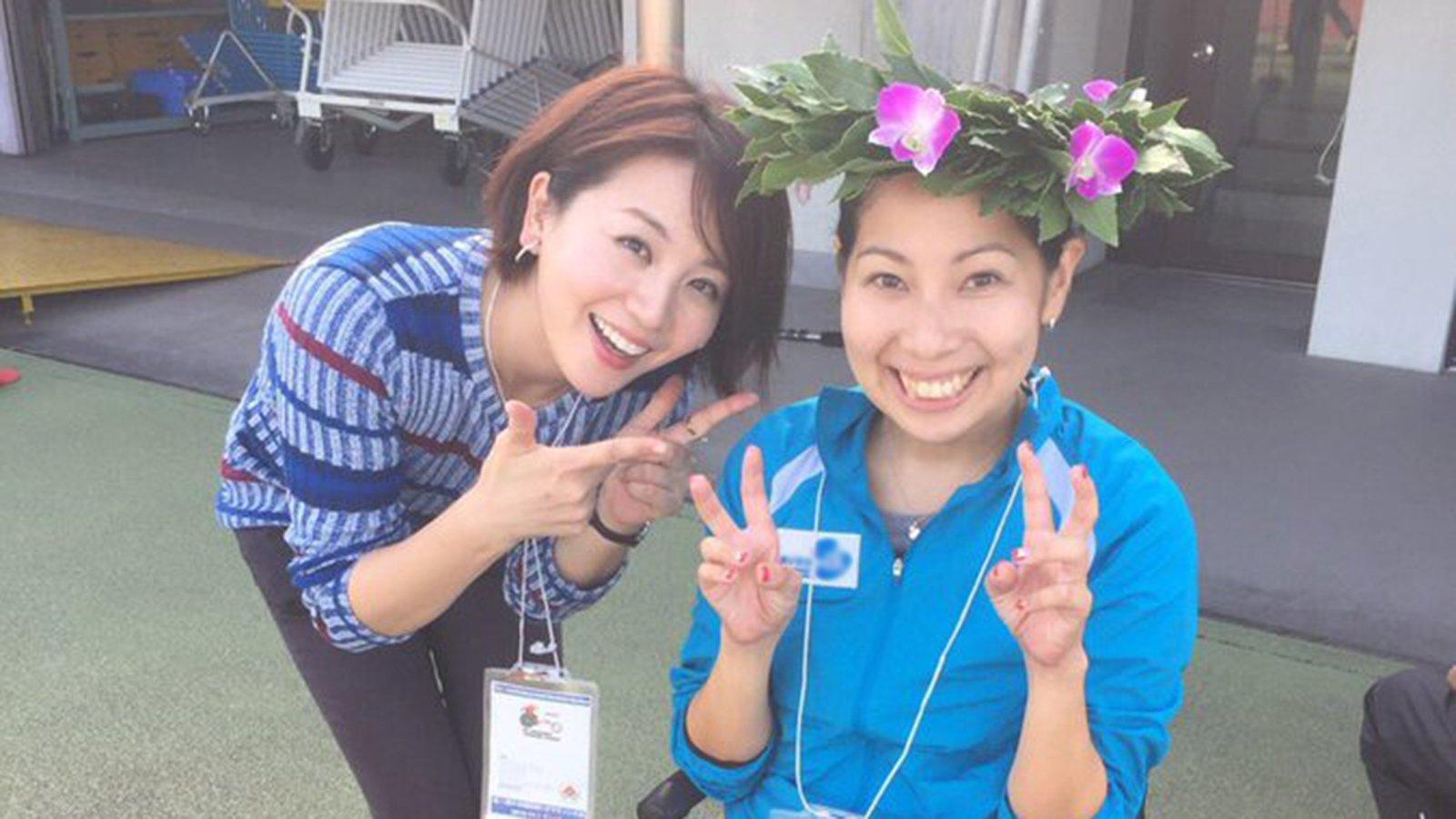 The Palpable Excitement for Parasports a Significant Achievement of the Tokyo Games
Ohashi Miho ("Ohashi" below): I think the Tokyo 2020 Paralympic Games held in our home country of Japan had a significant impact on society. Have you felt any changes since the competition?
Kiyama Yuka ("Kiyama" below): While I wasn't able to compete in the Paralympics since the women's 100m wheelchair racing event (T52 class) was eliminated, I think that a lot more people became aware of parasports as a result of the media coverage.
Ohashi: A lot of people around me said they watched the Paralympics on TV for the first time too. As a journalist, figuring out how to promote parasports had been a challenge for me. The fact that the competition was televised on broadcast television with no time difference had a big impact as it created an environment where parasports could reach people who just happened to turn on the TV.
Kiyama: I got super excited watching wheelchair basketball and other games. I got in touch with the players I knew and cheered them on.
Ohashi: The players all looked so cool, didn't they? I even heard some people say they were struck by the sight of the swimmers and felt even more moved.
Spreading the "Barrier-Free Mindset"
Kiyama: Since the competition, there has been a clear increase in the amount of people who ask if there's anything they can help me with, even when I'm out doing my usual shopping.
Ohashi: You've always said that you're glad when people feel free to approach you when you're having difficulties, haven't you?
Kiyama: It's really common for people abroad to say something when getting on or off the train, for example. I get the impression that in Japan, there's this atmosphere in which people want to say something but feel they aren't able to make the first move.
Ohashi: What have been some of the differences between Japan and countries overseas?
Kiyama: There are lots of places even abroad where barrier-free access isn't in place that have harsh steps and slopes. But people have a "barrier-free mindset," or rather, there's a sense of kindness where everyone is willing to help.
Ohashi: When I met you for the first time for an interview, you said that there's "gentle discrimination" in Japan, which left a deep impression on me. That it's not that Japanese people aren't kind, but that they're not used to interacting with people with an impairment or feel self-conscious about it, so it's hard to for them to say something.
Kiyama: Recently, I've really been getting approached by a lot more people, so I'm convinced it's because of the Tokyo 2020 Games.
Ohashi: You could say the Games were a good opportunity to spread the "barrier-free mindset" to more people.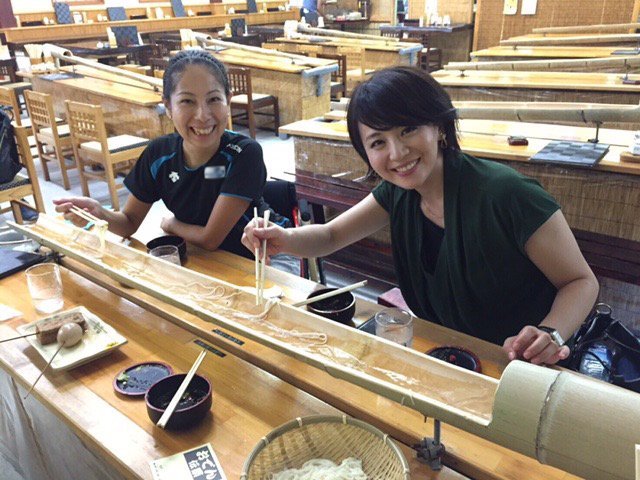 Towards the Further Development of Parasports
Ohashi: I went to cover the Tokyo Aquatics Centre where the swimming competition was held once its construction was complete. In terms of barrier-free facilities, it was designed so that wheelchair-accessible bathrooms were distributed throughout the building and could be easily accessed from anywhere.
Kiyama: It's nice to see such aspects of life that only those affected understand being incorporated into barrier-free architecture.
Ohashi: You're right. I heard that the Tokyo Metropolitan Government has been taking in a lot of opinions from universal design experts. *
Kiyama: I think that if people with an impairment get out and become more active as barrier-free facilities expand, they'll have more opportunities to come into contact with people and the views of those without impairments will change too. That's also why I feel it's important for me to participate in competitions and appeal to a wider audience.
Ohashi: But there aren't many athletes participating in the T52 class wheelchair race that you compete in, are there?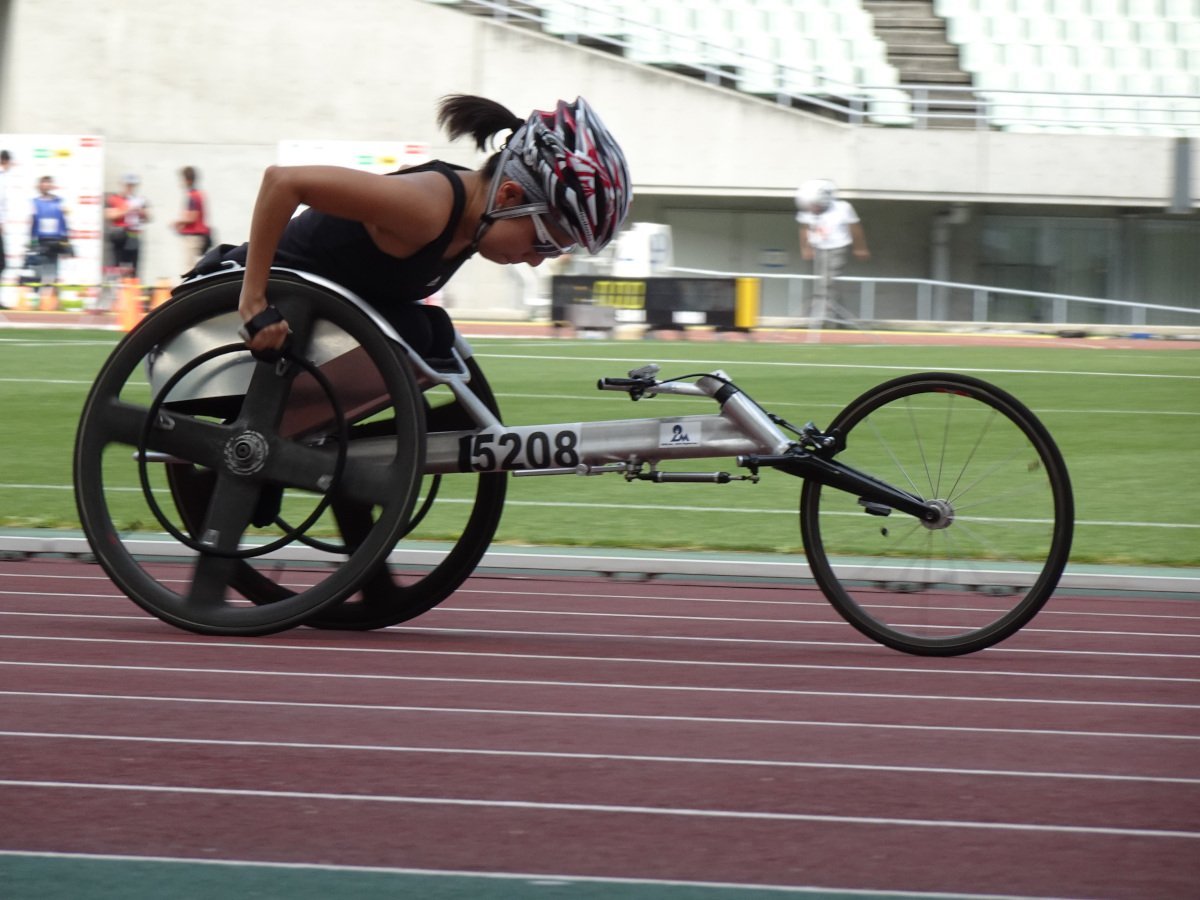 Kiyama: The more severe the disability, the fewer participants and athletes there will inevitably be. But if parasports gain more momentum, their reach is sure to expand.
Ohashi: Sports really are a wonderful form of entertainment, and I think the enthusiasm everyone had during the live broadcasts will help support parasports and the "barrier-free mindset."
Kiyama: I want to raise the level of visibility to the point where everyone's able to watch these competitions as a matter of course. I'd be really pleased if my activities could get people interested in parasports and help lead to their development.
*The Tokyo Metropolitan Government set up "Accessibility Workshops" during the process of designing the facilities for the Games in order to hear opinions from people with an impairment, academics, and related sports organizations.
Ohashi Miho
Kiyama Yuka
Interview and composition by Onodera Fukumi
Photos courtesy of Puntolinea and Elancia
Translation by Amitt