Reflections on Work in Post-COVID Tokyo
Hamada Koichi (Professor Emeritus, Yale University; Former Special Advisor to the Cabinet)
[CONTRIBUTED ARTICLE] What sort of society will Tokyo be after COVID-19? Economist Hamada Koichi, critic of the Bank of Japan's monetary policy for its role in the economic stagnation following the collapse of the bubble economy and driver behind Abenomics as Special Advisor to the Cabinet for the Abe administration, points out his "nightmarish worst-case scenario."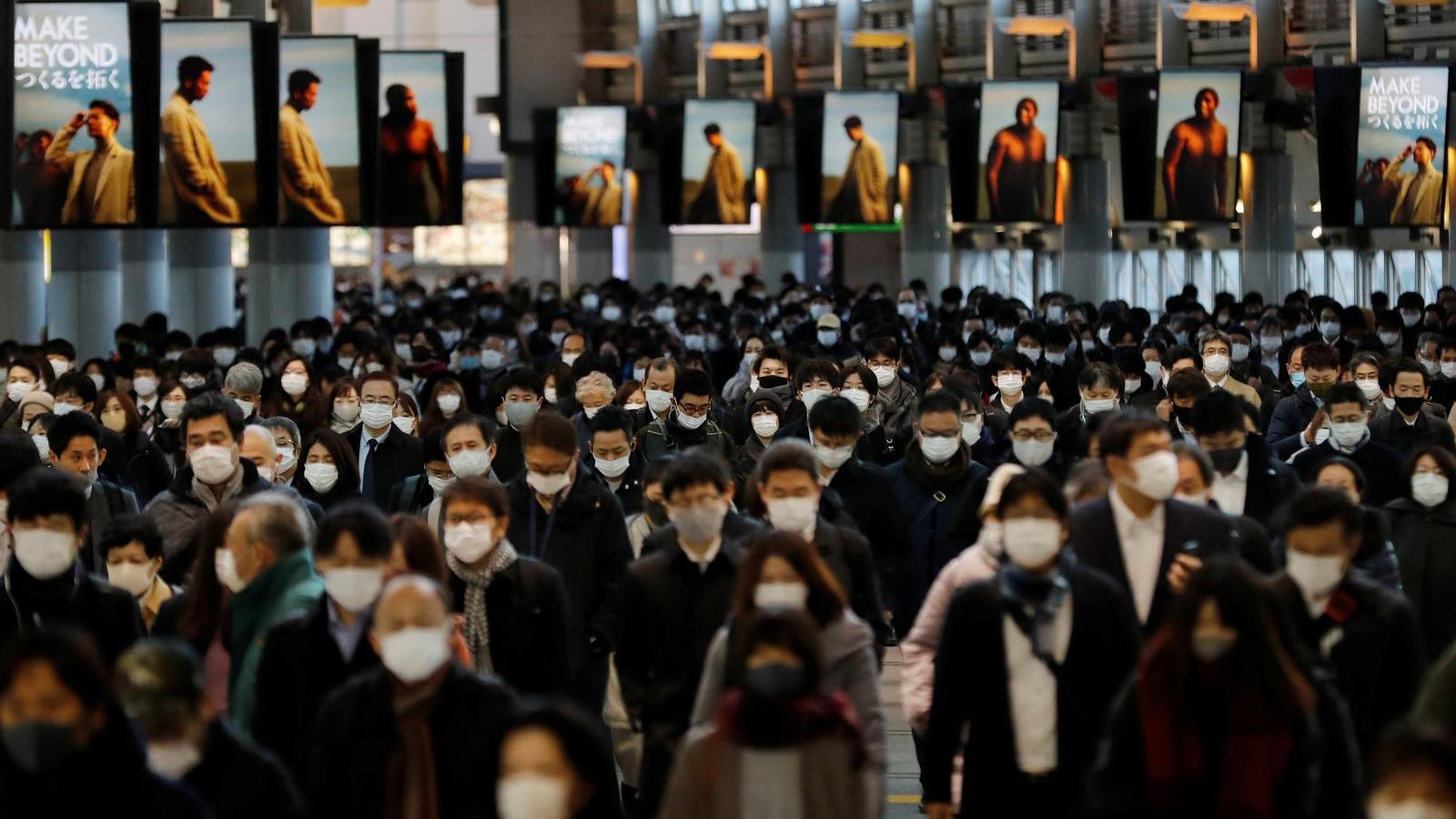 COVID-19 has brought a great deal of hardship upon the world. While much has already been lost, history teaches us that when a pandemic spreads, so will immunity to it, bringing it to an eventual stop. We have surely reached a point where we can now begin to think about what Tokyo will be like in the post-COVID age.
As a Japanese citizen and resident of the United States who currently finds himself stranded in New England, I have come to realize that there is a huge disparity in the way people live in both countries, and that this has affected the spread of COVID-19 as well.
On average, Japanese people are trusting of scientific findings and prefer to act in line with others. They wear masks, and obediently comply with government requests to get vaccinated. The fact that Japan is an island nation and that physical contact is limited when people greet each other are among other factors I believe have also contributed, at least in terms of the relatively low number of deaths due to COVID-19. To comply with vaccinations for the good of the whole nation is part of the Japanese national character.
In the U.S., people claim that choosing what to do with their own body is one of their basic human rights, with many still unvaccinated and opposition among parents strong against mask mandates for students. The failure to understand that their freedom to take their own risks can impact many others—referred to as "externalities" in economics—has led to an increased number of deaths. The aggressive self-assertiveness of Americans is amplifying the harm caused by COVID-19.
Even though the damage COVID-19 has brought has been a painful experience, we have learned that things we thought cannot be done without gathering together, actually can. Meetings can be held on Zoom. Classes can be taught over Zoom too. Exhibitions can be held online of course, and even concerts, which may seem difficult at first, can be done online with the proper setup.
Years ago, when employees from Japan National Railways and a number of private railways went on a general strike in Tokyo, I thought it would be ridiculous to travel four hours one way from my home in Kamakura at the time to attend a University of Tokyo faculty meeting in Hongo by making connections through the private railways that were not on strike. When I skipped the meeting, I was scolded not only by the dean but also by my colleagues and seniors who were thought to be progressive for not complying with the rules of the group. That would not have happened in a post-COVID world.
Tokyo's current governor, Koike Yuriko, happens to be female - a rarity in Japanese politics. Japanese society, especially male society, does not lend itself well to change, but when Koike served as Minister of the Environment under the second Koizumi Cabinet, she was instrumental in establishing the "Cool Biz" movement, which broke the corporate Japanese habit of always having to wear a tie.
Similarly, former governor of Hokkaido Takahashi Harumi (currently a member of the House of Councillors; governor from 2003 to 2015) implemented de facto daylight saving time in the prefecture located in northern Japan, by introducing a new working style to make more effective use of the extended hours of sunlight. I do not believe we can say it was simply by chance that innovation has occurred in municipalities with female governors. While men have their strengths, women are able to adopt remedial measures with calm and without concern for reputation. Would it be going too far to say so?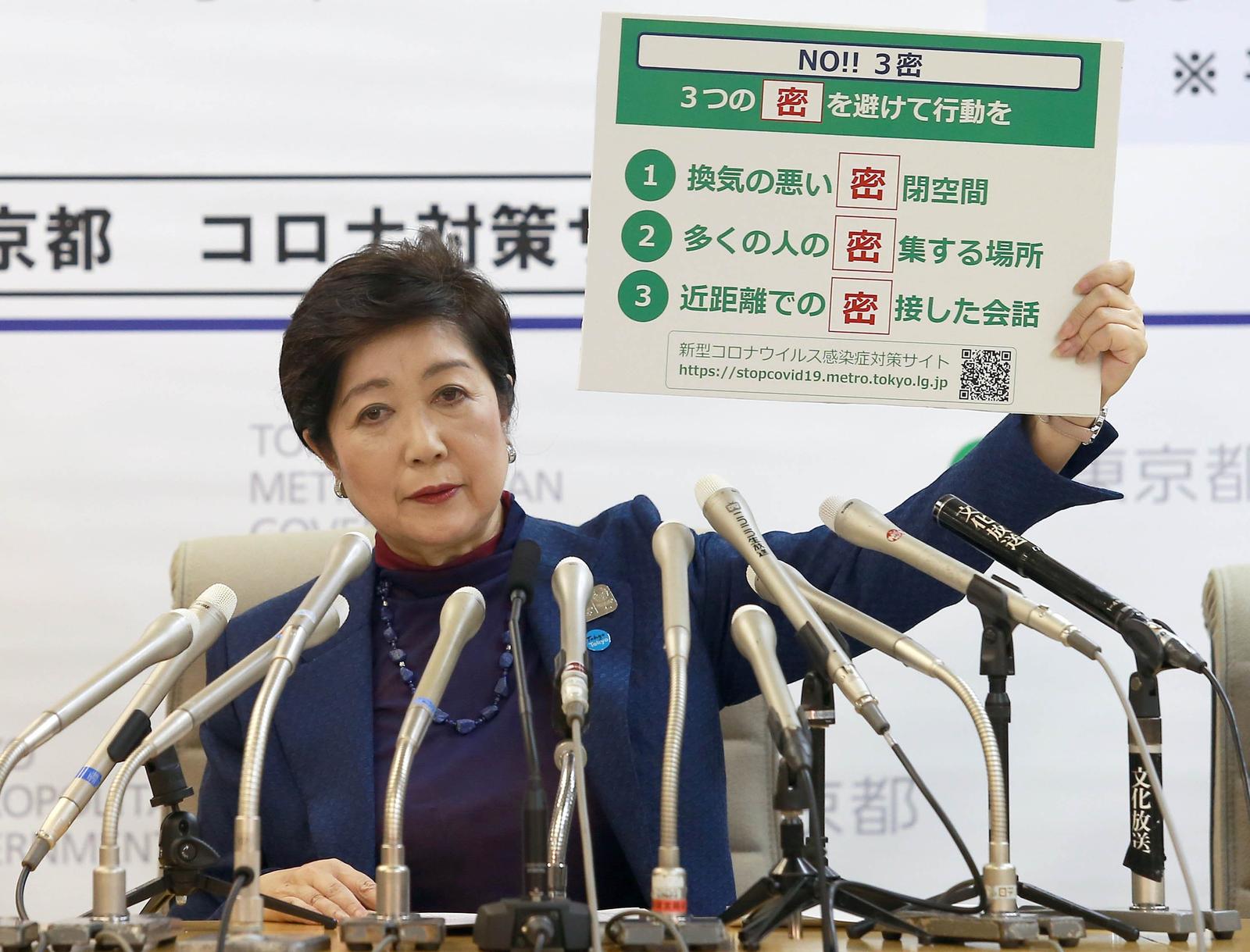 During Japan's period of rapid economic growth, the economy was reliant on the development and production of electrical appliances and automobiles. The secret behind Japan's success in spreading their products around the world lay in the fact that lifetime employment meant team members saw their companies as a family sharing a common destiny, gathering together for morning meetings and sometimes even staying overnight to improve their technologies. Companies also had reservoirs from which they would reward employees for long-term employment. The word kaisha came to be a universally understood term, and reliable employment relationships based on long-term contracts, not short-term transactions, were regarded as a strength of Japanese companies.
With the digital revolution, the way cutting-edge technologies are created and profit is produced differ from the past. In a society where every person has a device and communication is instant, identifying latent preferences and potentials and successfully matching those with the right device is a major profit opportunity. It is more effective than honing one particular technique within a company. I believe that the success of Apple, Amazon, Samsung, Rakuten, and other tech giants stems from such factors.
The worse-case scenario in the post-COVID world would be something like this.
Middle-aged managers say, "Well, let's get back to the way things were then," and the old ways of long, fixed working hours make a comeback. In Tokyo, scenes of station staff having to push passengers into train and subway cars during rush hour come to be seen again. Dehumanizing commutes return, tourist spots grow crowded on holidays, and the urban population is left without time to fully enjoy nature.
When the COVID-19 pandemic dies down, it is my hope that the Tokyo Metropolitan Government will enact measures so that the flextime system currently in place can continue. There are many ways to do this, such as flexible hours for the Tokyo Metropolitan Government Building offices or making some Saturdays working days, even if they do not go as far as adopting a four-day week.
When I worked at Yale University, secretaries (formally administrative assistants) and the research institute office manager would often take off suddenly during busy class periods, saying they would be gone for a week for a family vacation. However, they would finish their tasks or pick a stand-in before they left, so it never interfered with my work.
The pandemic has been a tragedy, but has also served as a good opportunity to think about how we can change the way we work to make life more enjoyable and meaningful for everyone.
Hamada Koichi
Economist. Professor Emeritus, Yale University. Professor Emeritus, University of Tokyo. Born in Tokyo in 1936. Holds an M.A. in Economics and an L.L.B from the University of Tokyo, and a Ph.D. in Economics from Yale University. Known for his application of game theory to international finance. Served as Special Advisor to the Cabinet for the 2nd to 4th Abe Cabinets (2012-2020). Publications include The Political Economy of International Monetary Interdependence (MIT Press, 1985), and Economic Policy in the 21st Century (Kodansha, in Japanese). Also a regular contributor to Project Syndicate, an international non-profit organization publishing essays and analysis by experts from around the world.

Translation by Amitt