The Ways Flood Control Reservoirs Are Being Used During Normal Times That Are Drawing Attention
In recent years, typhoons and torrential rains have caused large-scale flood damage throughout Japan. In light of this damage, the Tokyo Metropolitan Government (TMG) has promoted the construction of "regulating reservoirs" to temporarily store the swelling rainwater. Such regulating reservoirs can be used as parks or biotopes during normal times, with the new ways they are being utilized also attracting attention.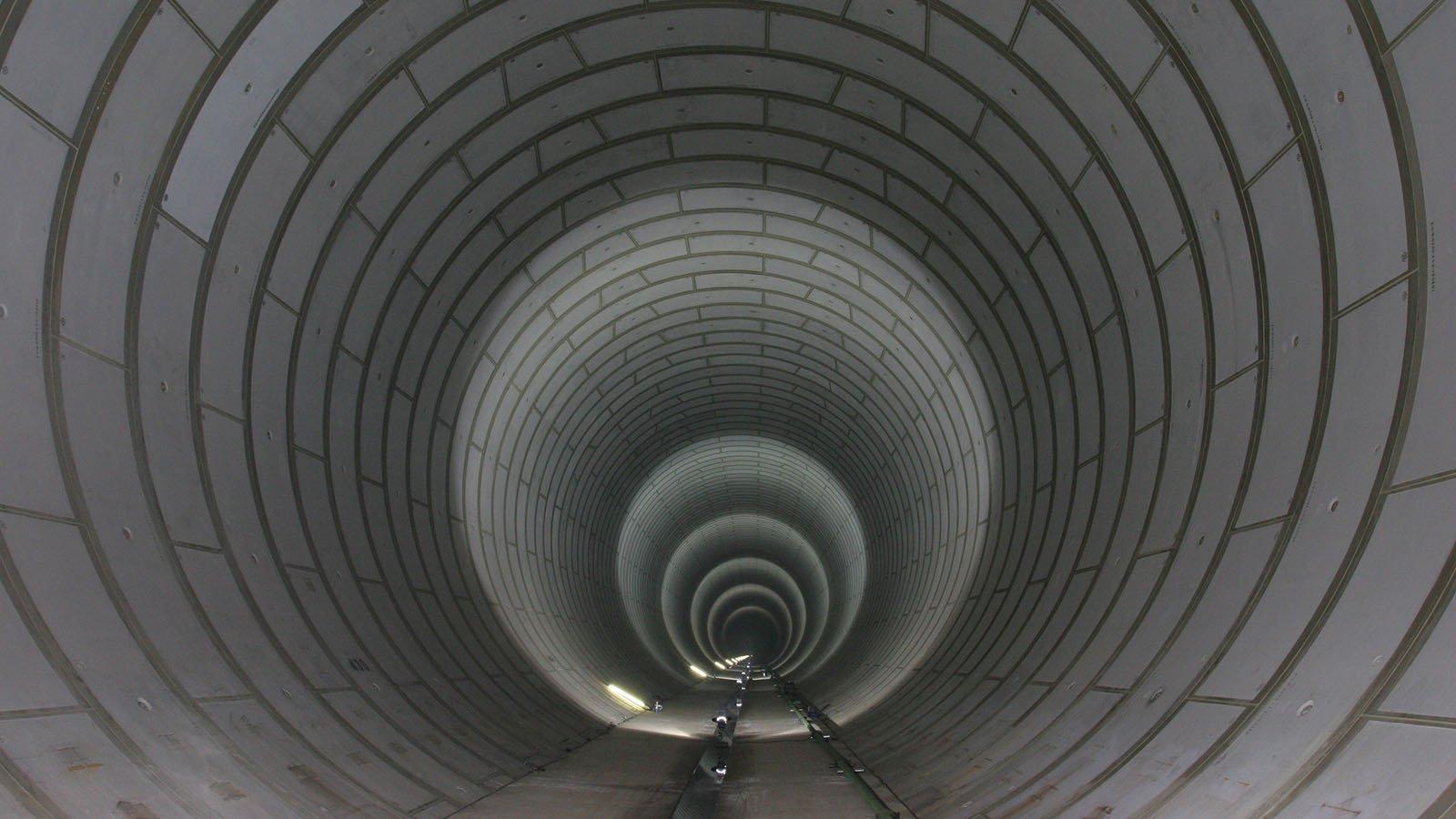 Tragic Memories of Tokyo's Flooding
Tokyo has often suffered from flooding in the past due to its rapid urbanization, which has reduced the water retention capacity of its drainage basin. When Typhoon No. 4 drew near in 1966, designated as first-class river, the Kanda River flowing through Tokyo overflowed, flooding a vast area of about 403 hectares and inundating about 9,000 houses.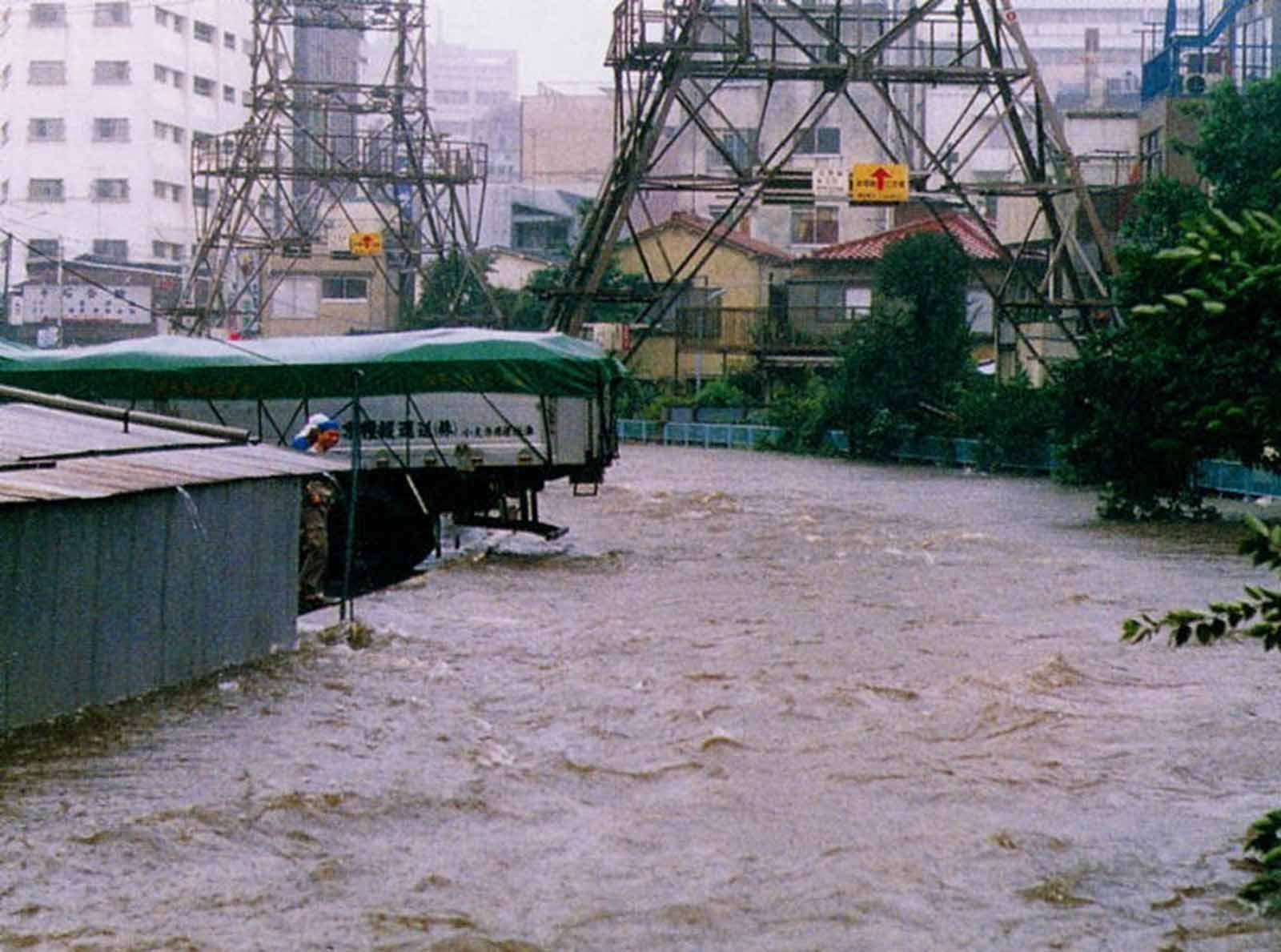 That is why the TMG began river channel improvements in the 1960s to cope with heavy rainfall (defined as between 30 and 50 mm per hour). Improvements to reduce flooding generally involve widening the river from downstream, but in urban centers where rows of houses stand side by side, this takes time. While widening the midstream part of the river is another possible method, there is a risk that the narrower parts of the river downstream will flood.
The led to the idea to create a "regulating reservoir" to temporarily store the rising water.
Regulating Reservoirs Control Water Volumes to Reduce Flood Damage
After starting with the Fujimiike Regulating Reservoir on the Shakujii River, a full-scale introduction of regulating reservoirs began across the city. They are currently installed at 28 locations on 12 rivers in Tokyo (16 in-ground reservoirs, 9 underground vaults, and 3 underground tunnels). Their total storage volume amounts to approximately 2.63 million cubic meters, equivalent to about 8,800 swimming pools of 25 meters in length.<!—EndFragment —>
The early regulating reservoirs were built "in-ground," dug out of a large parcel of land such as a vacant lot or park along a river to store water. The water that accumulates drains away on its own, and the reservoir can be used as a biotope—defined as a small geographical region that supports its own unique community of organisms—or for other purposes during normal times. Some regulating reservoirs are even used as rice paddies.<!—EndFragment%20—>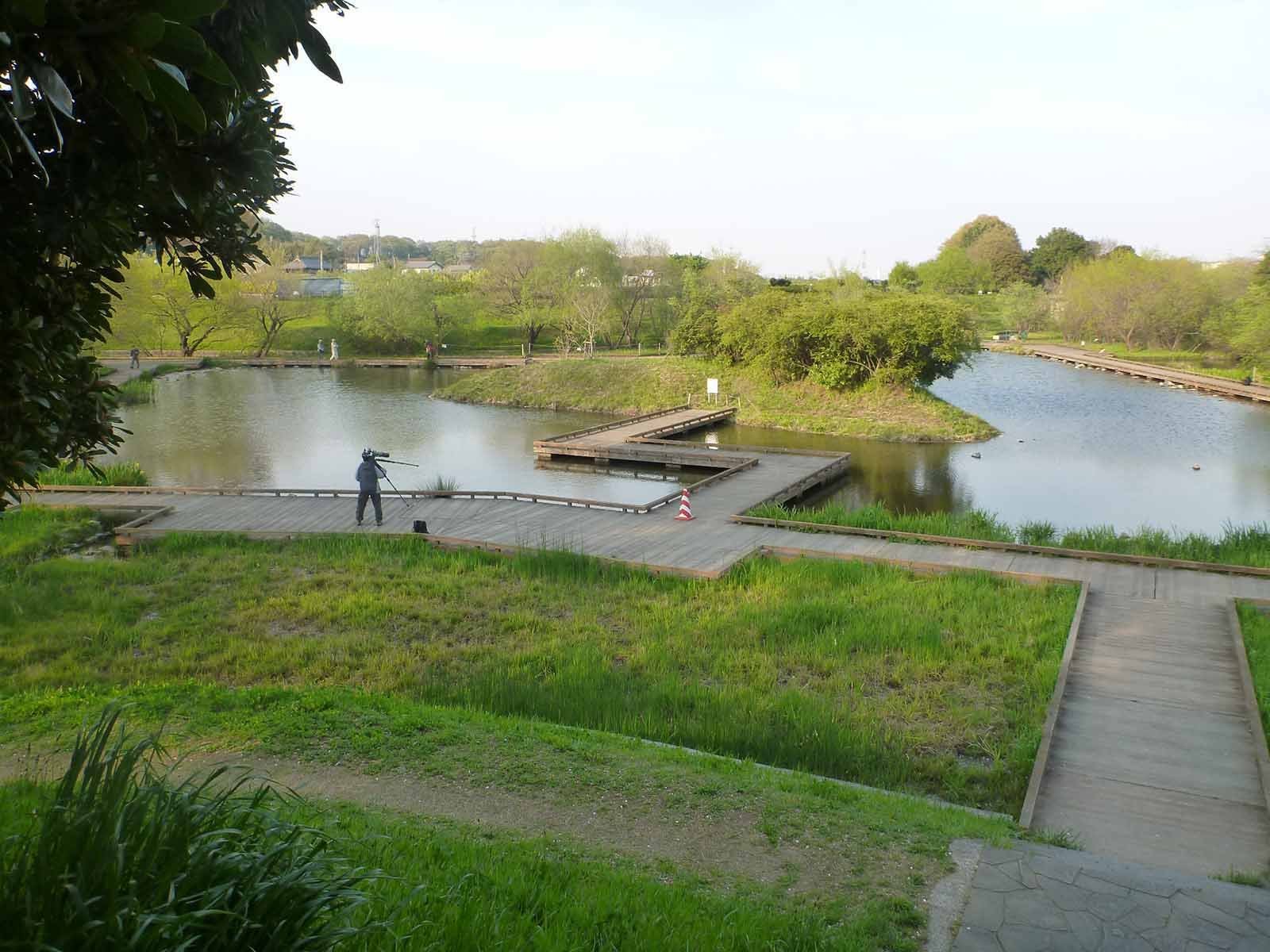 In-ground reservoirs have been installed in many areas as they offer the benefit of being cheap and quick to build, but the closer you get to the city center, the less land is available for storing water. That is why "underground vault" and "underground tunnel" reservoirs were created for increased storage volumes.
Underground vault reservoirs are built beneath the surface of riverside parks or other areas with a lid on top. The areas above the vaults are used as athletics grounds or residential areas.
Underground tunnel reservoirs are built deep underneath roads that intersect with rivers to store water there. They do not need to be installed along the river; they can be built anywhere as long as there are water inlets and drainage outlets.
With the progress made in installing regulating reservoirs and other facilities, flood damage has steadily decreased. That being said, Typhoon Hagibis
(No. 19) in 2019 brought record-breaking rainfall that caused seven rivers in Tokyo to overflow and resulted in flood damage.
Moreover, when taking a look <!—StartFragment%20—>at Japan as a whole, the floods that caused extensive damage across Okayama and Kumamoto prefectures are still fresh in people's minds. Flooding can happen anywhere, any time. The TMG considers flood-control measures one of its priority issues and is promoting various initiatives to prevent damage.
Adding an Element of Entertainment to Increase Awareness of Regulating Reservoirs
The TMG began offering infrastructure tours starting in 2019, taking visitors through the tunnel-type Kanda River/Ring Road No. 7 Underground Regulating Reservoir facility. The initiative originally began in order to promote understanding of the need for and benefits of regulating reservoirs among Tokyo's residents, including those living nearby proposed sites. In an unexpected turn, it generated a lot of attention as a type of "field trip for adults," a popular trend in recent years.
While the tours are currently suspended, "The Kanda River/Ring Road No. 7 Underground Regulating Reservoir was a popular facility with over 6,000 visitors per year—including for the infrastructure tours—before the COVID-19 pandemic," says Odanaka Mitsuru, director of the Planning Section at the Bureau of Construction's River Division.
"IKE cards" also started being handed out at the same time as the infrastructure tours began. As with the dam cards given to visitors to dam sites, IKE cards feature descriptions of each reservoir's characteristics and are distributed for free upon visiting. These too have been well received, with numerous visitors having posted about them on social media.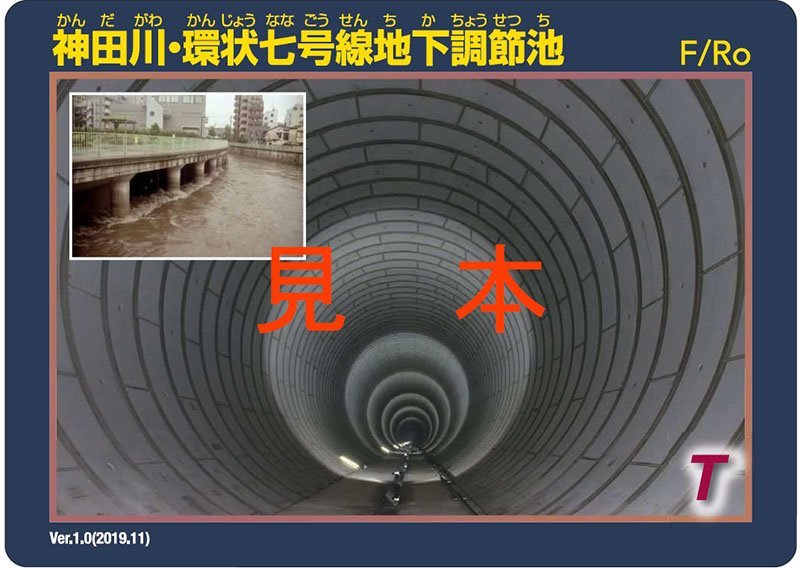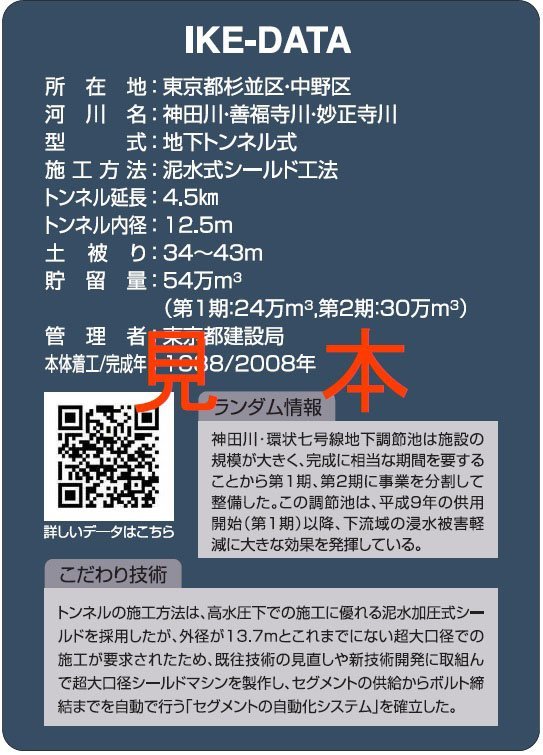 The TMG is not just installing regulating reservoirs. They are also focusing on initiatives such as the infrastructure tours and IKE cards that include elements of entertainment to raise awareness of the need for regulating reservoirs and disaster preparedness. These kinds of persistent efforts will surely help change the attitudes and behavior of Tokyo's residents.
Interview and writing by Abe Kimiko
Photos courtesy of the Bureau of Construction's River Division, the Tokyo Metropolitan Government
Translation by Amitt