Going Green Faster with Renewable Energy! Office Buildings in the Age of the SDGs
In order to achieve a decarbonized society, there is an increasing need for corporations occupying office buildings to reduce their CO2 emissions. By switching to renewable energy sources for the electricity used in its Marunouchi area office buildings starting from FY2021, real estate developer Mitsubishi Estate has been working to "green" its buildings.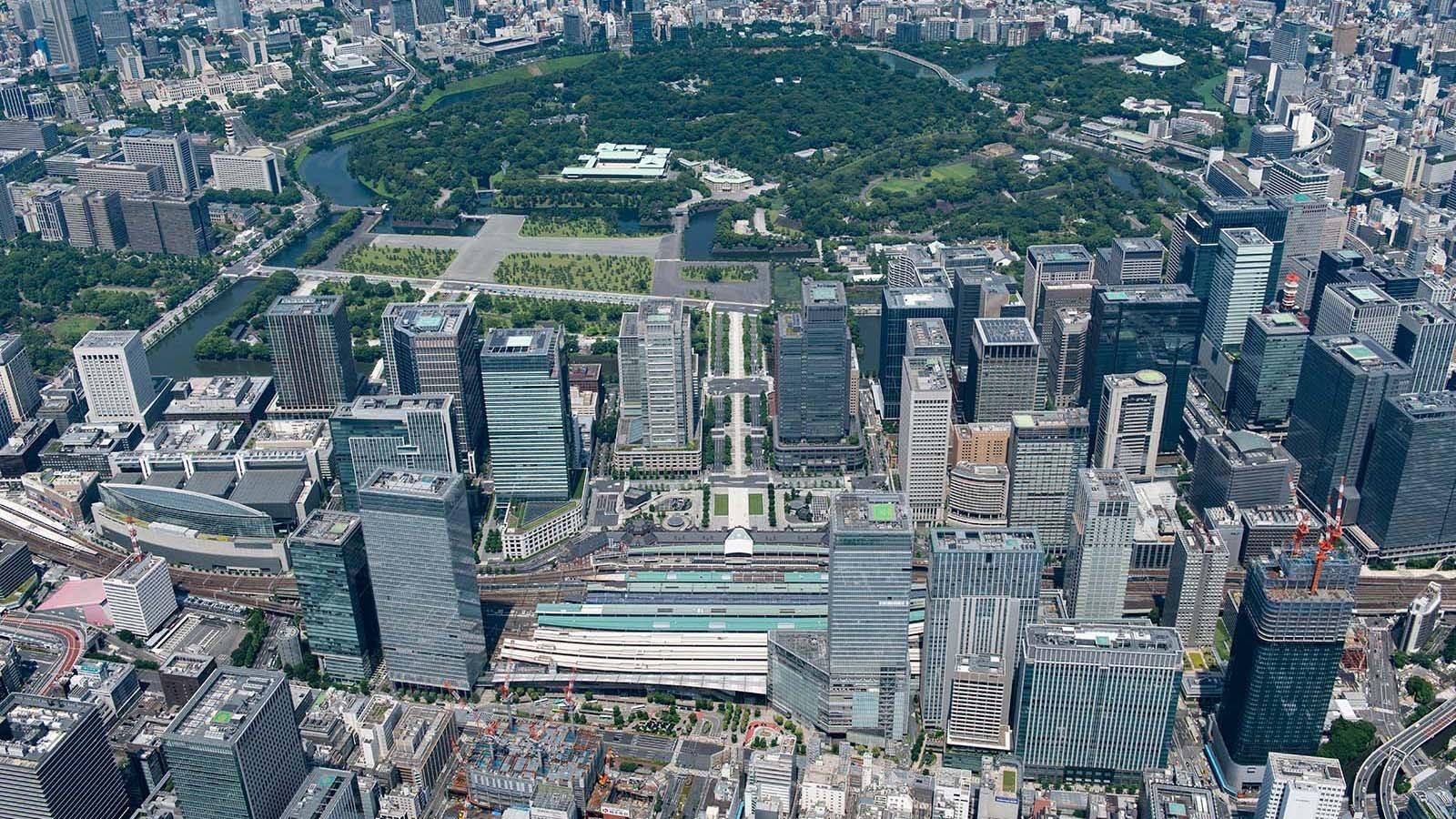 Moving Towards 100% Renewable Electricity - Mitsubishi Estate Pursuing Reduced CO2 Emissions Group-Wide
In Tokyo, with its dense concentration of high-rises and residences, more than 70% of total CO2 emissions come from buildings (FY2019). In recent years, major real estate developers have accelerated efforts to green their buildings, and an increasing number are being built in an environmentally friendly manner.
Mitsubishi Estate Co., Ltd., which develops and operates office buildings in central Tokyo, such as the Marunouchi Building and Shin-Marunouchi Building, established its "Mitsubishi Estate Group 2030 Goals for SDGs" in 2020 with the aim to achieve a sustainable society.
Their four key themes are Environment, Diversity & Inclusion, Innovation, and Resilience. Under Environment, the company is actively working to reduce CO2 emissions with the goal of "Sustainable urban development that proactively addresses climate change and environmental issues."
The Mitsubishi Estate Group had set near- and long-term greenhouse gas emission reduction targets for the entire Group (certified by SBTi in April 2019) in a bid to help achieve a decarbonized society, and they have decided to set even higher targets thanks to the steady progress they have seen as a result of their efforts. They aim to reduce Scope1* and Scope 2 CO2 emissions by a combined 70% and Scope 3 emissions by 50% by 2030 as compared to FY2019, and also to reach a 100% renewable power ratio by 2025.
Azuta Tetsuji of Mitsubishi Estate's Sustainability Management and Promotion Department explains.
"We've set targets based on the Science Based Targets initiative (SBTi) to reduce greenhouse gas emissions in line with scientific findings and have joined the RE100, a joint effort in which companies commit to using 100% renewable energy for their corporate electricity needs by 2050, showing to the world our dedication to achieving these goals. To do so, we're first working to introduce renewable energy across the office buildings and other buildings in our portfolio."
* Scope 1 emissions are direct greenhouse gas emissions from in-house fuel use, Scope 2 emissions are indirect emissions from the use of energy supplied by other companies, and Scope 3 emissions are indirect emissions other than Scope 1 and Scope 2.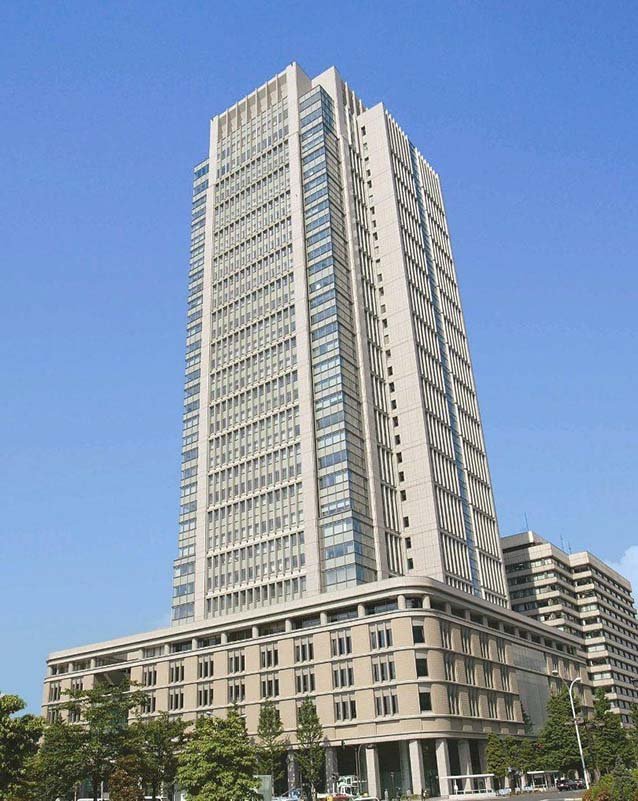 By FY2022, 50 Buildings Owned by Mitsubishi Estate Will Switch to Renewable Energy
In order to promote the adoption of renewable energy, in FY2021 Mitsubishi Estate switched all of the electricity used in 19 office buildings it owns and operates in the Marunouchi area over to renewable sources that are in compliance with RE100. This is expected to reduce CO2 emissions in Marunouchi by approximately 180,000 tons per year.
Having gotten started with office buildings in Tokyo, they are now introducing RE100-compliant electricity in their office buildings and commercial facilities in both Yokohama and Nagoya. The company expects to switch about 50 office buildings and commercial facilities they own over to renewable energy by FY2022, which is estimated to reduce CO2 emissions by approximately 340,000 tons. Sakai Kenichi of Mitsubishi Estate's Facility Management Planning Department explains the current trends.
"We expect to hit our previous target of reaching a 25% renewable power ratio by 2030 within FY2021. Currently, we mostly use FIT Non-Fossil Certificates With Tracking to certify that our power is generated by non-fossil fuel sources, but we'd eventually like to take things a step further and look into in-house power generation."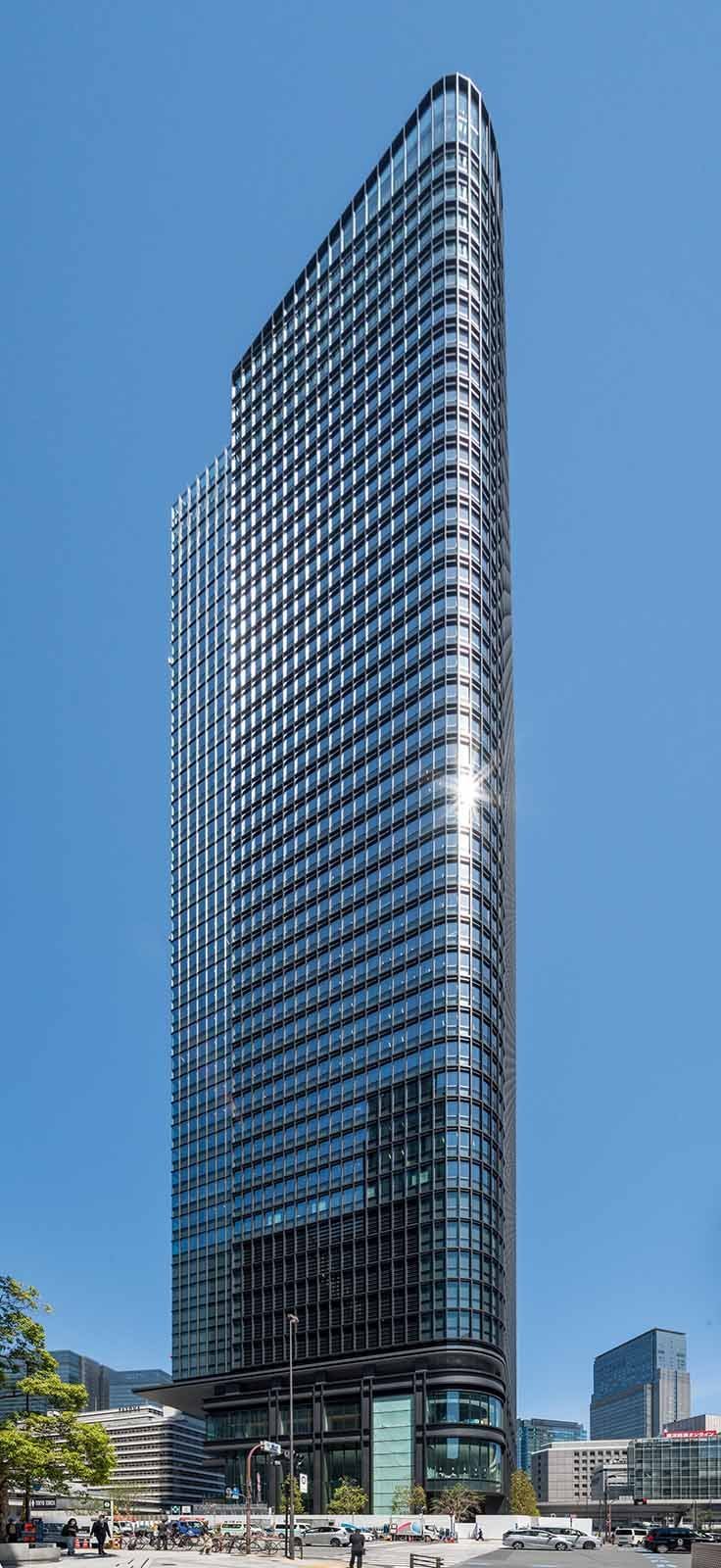 A Desire to Transform the Future of Renewable Energy Use as a Building Owner
A major aspect of Mitsubishi Estate's efforts is that they are introducing RE100-compliant energy sources for entire buildings, including the electricity used by their tenants. Many companies are hesitant to do so because of increased costs. However, Mitsubishi Estate has taken this bold step as they believe the use of renewable electricity will be essential in next-generation office buildings. Koibuchi Yuko, head of Mitsubishi Estate's Urban Energy Strategy Planning Department, has this to say.
"Our tenants are also setting targets in line with the RE100 and SBT initiatives and are working to reduce their CO2 emissions. Turning the electricity they use in the office green is essential to achieve these reductions. As a building owner, we believe that Mitsubishi Estate must be proactive in introducing renewable electricity in order to also meet our tenant's needs."
Koibuchi says that she also hopes to fulfill Mitsubishi Estate's social responsibility by taking the lead in greening their office buildings.
"We need to promote and expand the use of renewable energy to achieve a decarbonized society by 2050. That being said, investments into renewable energy can't move forward without an increase in customers. We believe that the first step toward realizing a decarbonized society is for consumers of electricity (those using electricity from suppliers) to show that they're inclined to use renewable energy even if comes at an increased cost.
Mitsubishi Estate aims to be an industry innovator in greening its office buildings. By increasing the speed at which they introduce electricity derived from renewable sources, they will continue to contribute to the realization of a sustainable society.
In order to achieve a decarbonized society in office-lined Tokyo, it is imperative to introduce renewable energy in not just newly built properties but existing buildings as well.
Interview and writing by Sueyoshi Yoko
Photos courtesy of Mitsubishi Estate Co., Ltd.
Translation by Amitt