The City of Tokyo as Seen by VR Artist Sekiguchi Aimi
Artist Sekiguchi Aimi creates exquisite and bold 3D art in virtual reality (VR) spaces. Her unique style, which includes incorporating motifs from Japanese culture and painting live in front of audiences watching through VR headsets, has attracted attention both domestically and internationally, and she now plays an active role on the world stage. Based in Tokyo, Sekiguchi spoke with us about how she sees Japanese culture and the city of Tokyo.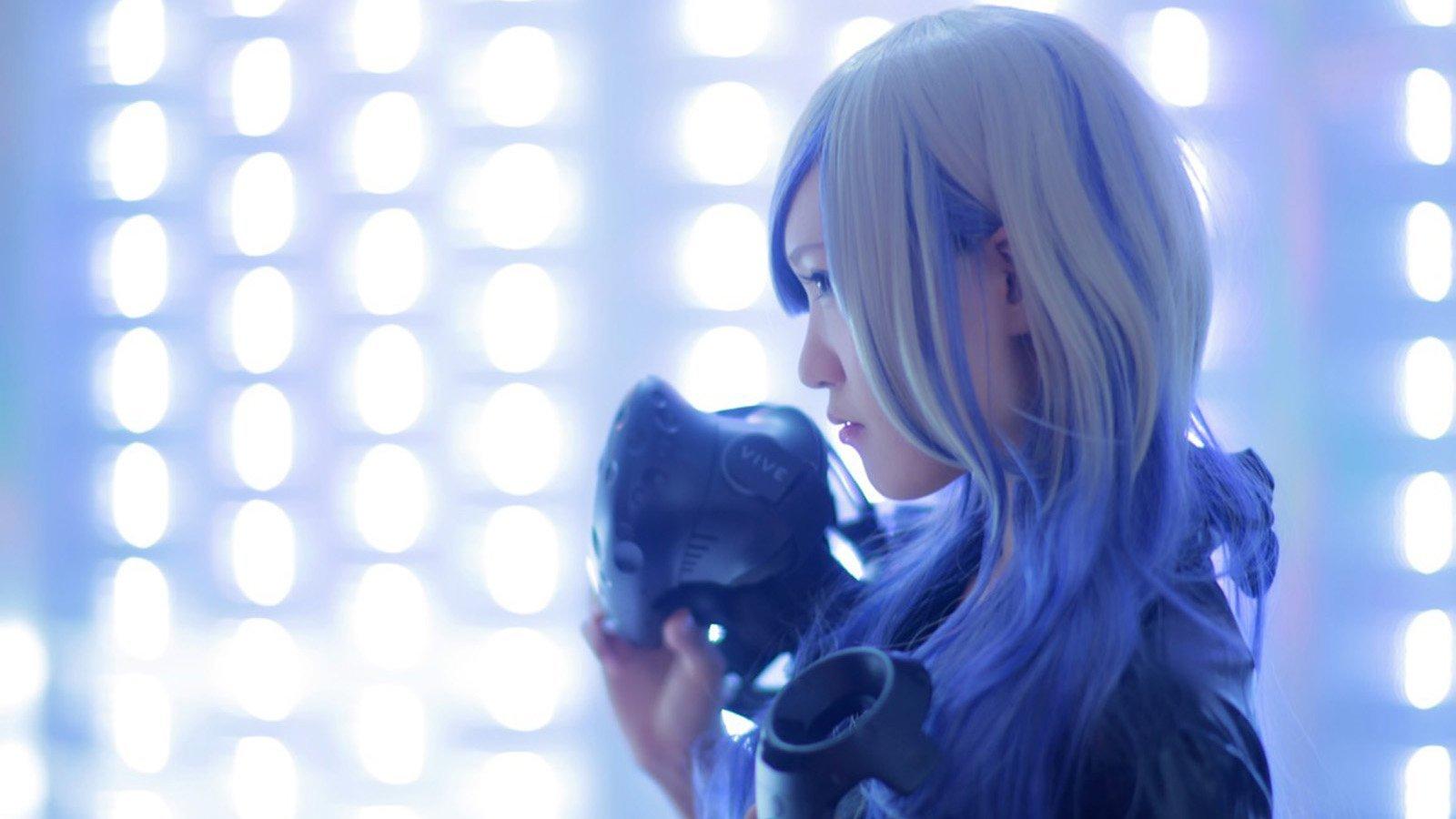 Innovative VR Art That Met With Worldwide Acclaim
When I was in junior high school, I fell in love with theater, which naturally led me down a path of creativity and expression. I became a VR artist in 2016 after working as an actress, idol, and YouTuber.
I was first exposed to VR art when I was putting together a story as a magazine reporter and got the chance to try out software that lets you draw in virtual reality. I put on the VR headset, waved the 3D pen like a brush, and drew a picture in the VR space. It was like magic, and I became hooked on VR art. Virtual reality wasn't attracting as much attention at the time as it does today, so I learned how to create VR art by myself. When I uploaded some of the images and videos I'd made in virtual reality to social media, they received a positive response from a lot of people, which made me really glad.
A few months after I started out as a VR artist, I started receiving requests for live painting performances, and I even started getting more and more opportunities to perform globally across the U.S., Europe, the Middle East, and Asia.
Since VR art uses a new form of technology, some people get a bit nervous about whether they'll be able to understand it. But with live painting, you get to enjoy the moment when a three-dimensional piece of art is created in a VR space through a VR headset, so I think people will be surprised and moved by the experience. I make my art with the hope that people will get the sense that their lives will be enriched by VR technology.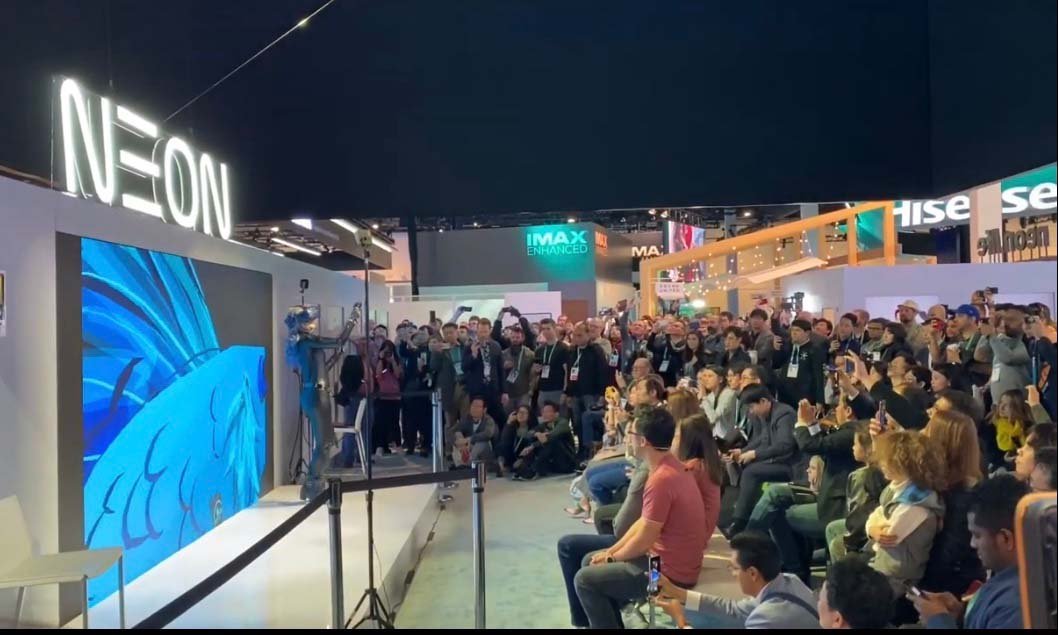 Drawn by Tokyo's Fusion of Tradition and Innovation
A lot of my work is inspired by Japanese culture. I paint purely because I love it, but ukiyo-e woodblock prints, Shinto shrines, Japanese gardens, and other aspects of traditional culture are a source of inspiration for me. Through my pieces, I want to express the timeless warmth and emotion that lies within traditional Japanese culture in ways that are only possible digitally with VR.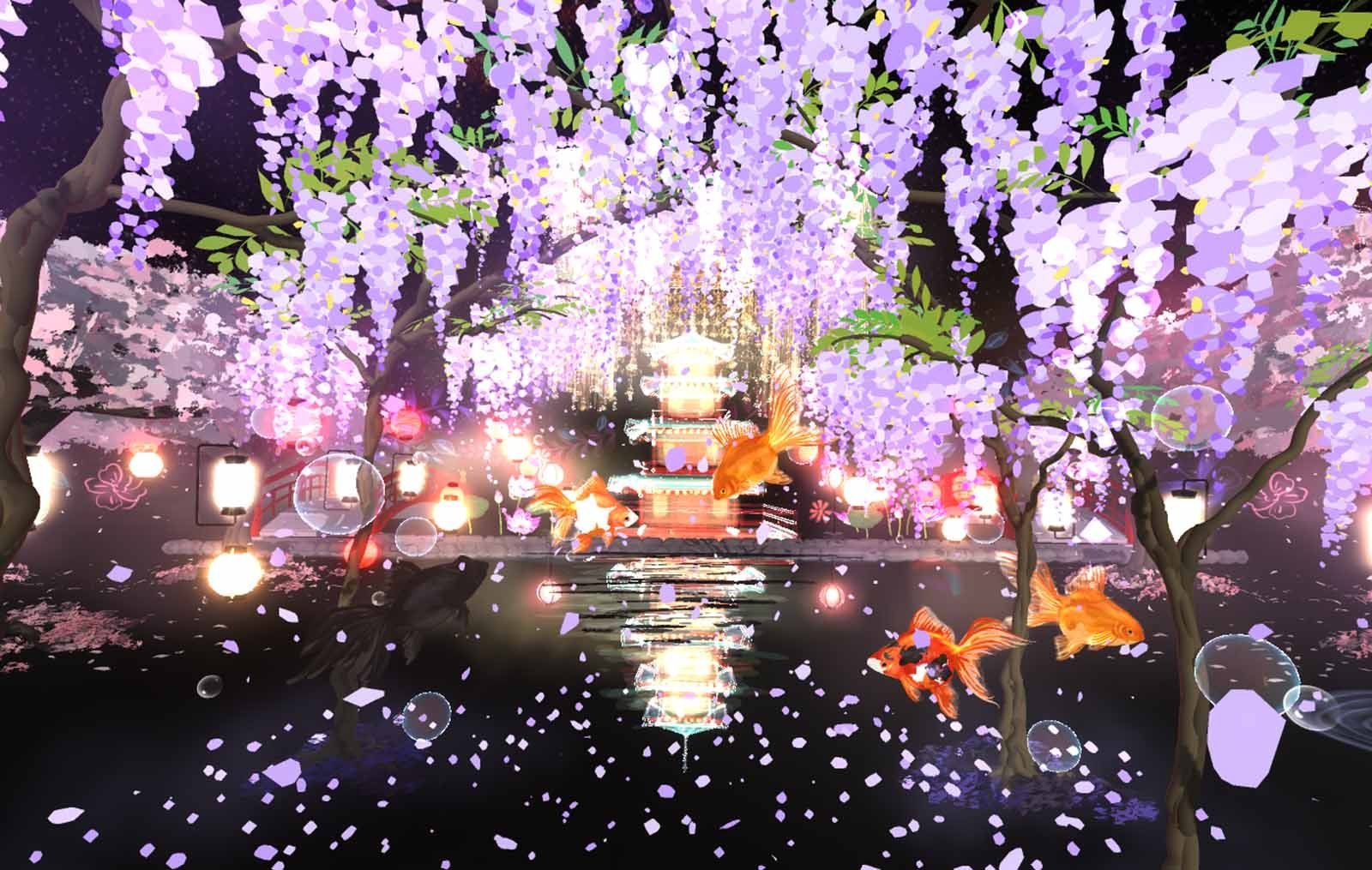 I think that the fusion of the old with the new stimulates human curiosity. Tokyo is one of those rare and fascinating cities where history and innovation live side by side. I especially love the harmony between innovation and tradition, like how small shrines and old stores are nestled between buildings with sleek designs. I feel that this city has always understood what it needs to protect and has done so, even as times have changed.
That's why when I walk around the streets of Tokyo, I always end up stopping by any shrines and gardens I happen to come across. The beauty and design of the structures isn't just stimulating. It's like you can feel an appreciation for all the nature and people living within the space and the importance of compassion.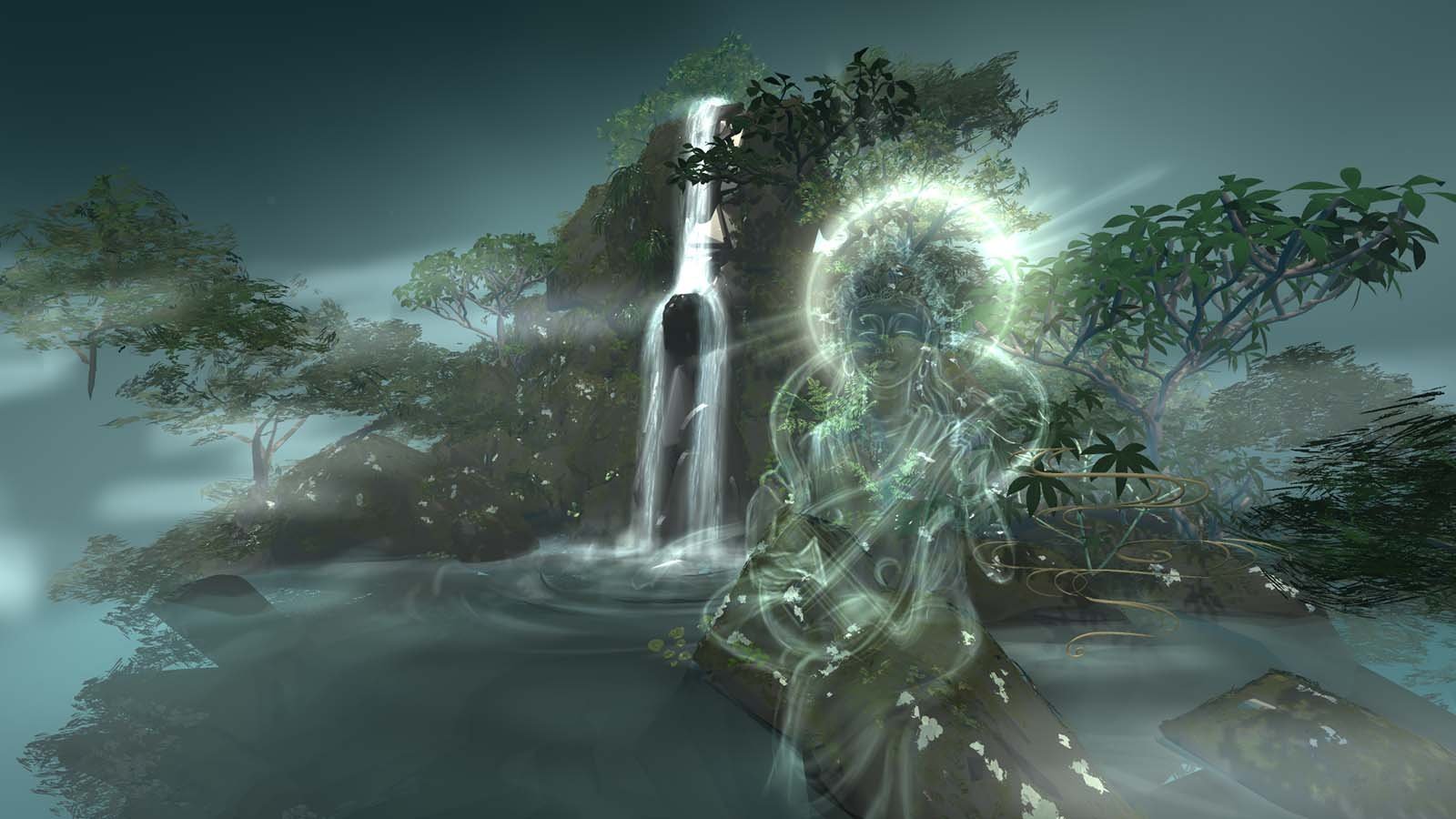 Tokyo, A City Where People Are Always Up for a Challenge
Tokyo is an appealing place not just because of the city itself, but also because of all the people with different values gathered here. It's a place in which I've also been able to make friends who are taking on new challenges.When I first started out as an artist, I think that what enabled me to continue pursuing VR art was the inspiration I took from my friends, who were trying their own hands at cutting-edge ideas that ignored any notion of "right" or "wrong."
Tokyo has continued to innovate as a city and has come to be seen as an appealing place by people the world over. I think this is precisely because of those gathering here who continue to challenge themselves.
Sekiguchi Aimi
Member of Creek & River Co., Ltd. VR education advisor for Jikei COM Group. Official ambassador for Withings. Minamisoma Mirai Art Ambassador, Minamisoma City, Fukushima Prefecture. Creates a wide variety of art as a VR artist while giving live VR painting performances in Japan and overseas across the U.S., Germany, France, Russia, UAE, Thailand, Malaysia, Singapore, and more. In 2017, she undertook a crowdfunding project to hold the world's first VR solo exhibit and promote VR art, achieving over three times her goal amount (347%). In March 2021, her VR artwork Alternate dimension (Gensou Kenran) sold at an NFT auction for roughly 13 million yen. In December that same year, she was selected by Forbes Japan for the 2021 Forbes Japan 100 list.

Interview and writing by Sueyoshi Yoko
Images courtesy of Creek & River Co., Ltd.
Translation by Amitt