Is Hydrogen the Fuel of the Future? Next-generation Mobility through Public-Private Partnerships
Hydrogen is attracting attention worldwide as a fuel that can achieve carbon neutrality. The Japanese government, alongside the Tokyo Metropolitan Government (TMG), is promoting the introduction of fuel cell vehicles (FCVs) that run on hydrogen, as well as the development of hydrogen stations. Having come into the limelight at the Tokyo 2020 Games, what kind of future will FCVs and hydrogen as a fuel bring about?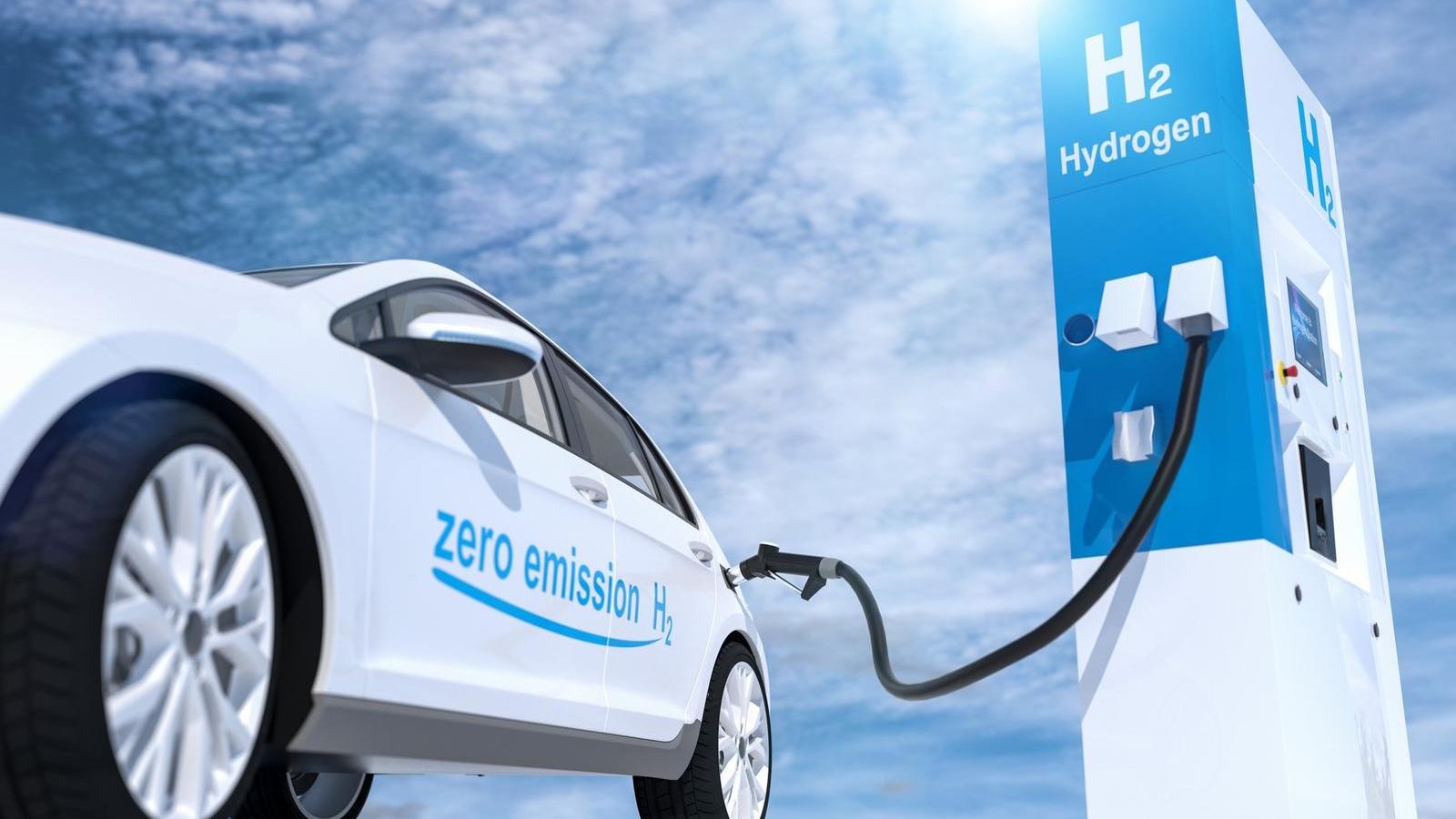 Tokyo Metropolitan Government Actively Promotes the Spread of Hydrogen Energy with Subsidies
In addition to funds for the building and operation of hydrogen stations, the TMG subsidizes the cost of introducing FCVs to further its aim of becoming a world leader in their promotion.
FCVs are electric vehicles whose energy is generated by a chemical reaction between hydrogen and oxygen. They are called the "ultimate eco-friendly cars" because they emit no carbon dioxide when driven. The fuel cell buses used during Tokyo 2020 to transport some media representatives are an excellent example of this, remaining fresh in people's minds after becoming a hot topic both within Japan and abroad.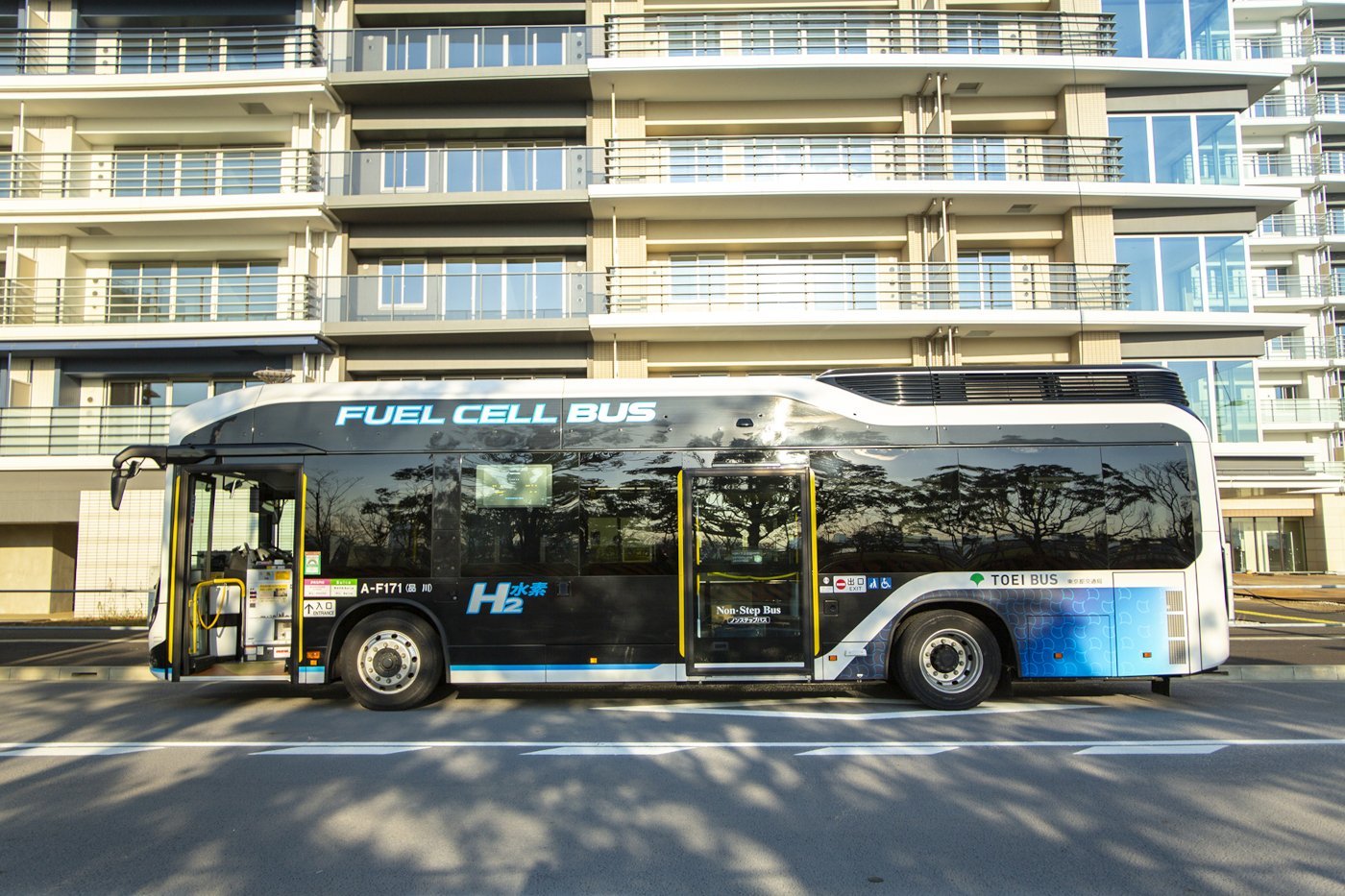 The widespread use of hydrogen fuel is considered key to achieving carbon neutrality by 2050. A world leader in the hydrogen industry, as of March 2022—including those under construction—Japan hosts an impressive 169 hydrogen filling stations; a number placing Japan at the top of the class.
The benefits of hydrogen as a fuel extend beyond the absence of CO2 emissions. Not only can electricity be converted into and stored as hydrogen, but hydrogen can also be produced from a variety of sources globally. This has the potential to eliminate the imbalance between petroleum and oil exporting and importing regions.
There is now a push to promote and expand the use of hydrogen as a fuel around the world. "A lot of people might think there's plenty of time before 2050, but building fuel and energy infrastructure is a lengthy endeavor. There's a pressing need to expand the use of hydrogen," says Goto Naoyuki from the Hydrogen Business Department at ENEOS Corporation. A leading company in the hydrogen fuel industry, ENEOS supplied hydrogen for vehicles and the cauldron for the Tokyo 2020 Games.
Harumi District, Tokyo to Be a World Leader in the Promotion of Hydrogen as a Fuel
Goto feels that "people are beginning to realize the importance of hydrogen, thanks to the Tokyo 2020 Games." He says that he has received numerous requests pushing for greater supply of clean energy, which is a boost to the hydrogen fuel industry.
The current challenge in introducing and expanding the use of hydrogen as a fuel, however, is the cost. Producing hydrogen, building hydrogen filling stations, and supplying hydrogen to FCVs remains stubbornly expensive. Of course, it will become a significantly less expensive source of energy once its use becomes more widespread. It is for this reason that its use is proactively promoted, both through subsidies from the national government and the TMG, and through the efforts of manufacturers.
Due to its flammability, the safety of hydrogen fuel is also questioned. Asked about this, Goto stressed: "Hydrogen is actually already being used in large quantities for the removal of sulfur from materials such as fuels at oil refineries. Therefore, ENEOS already knows how to handle hydrogen safely."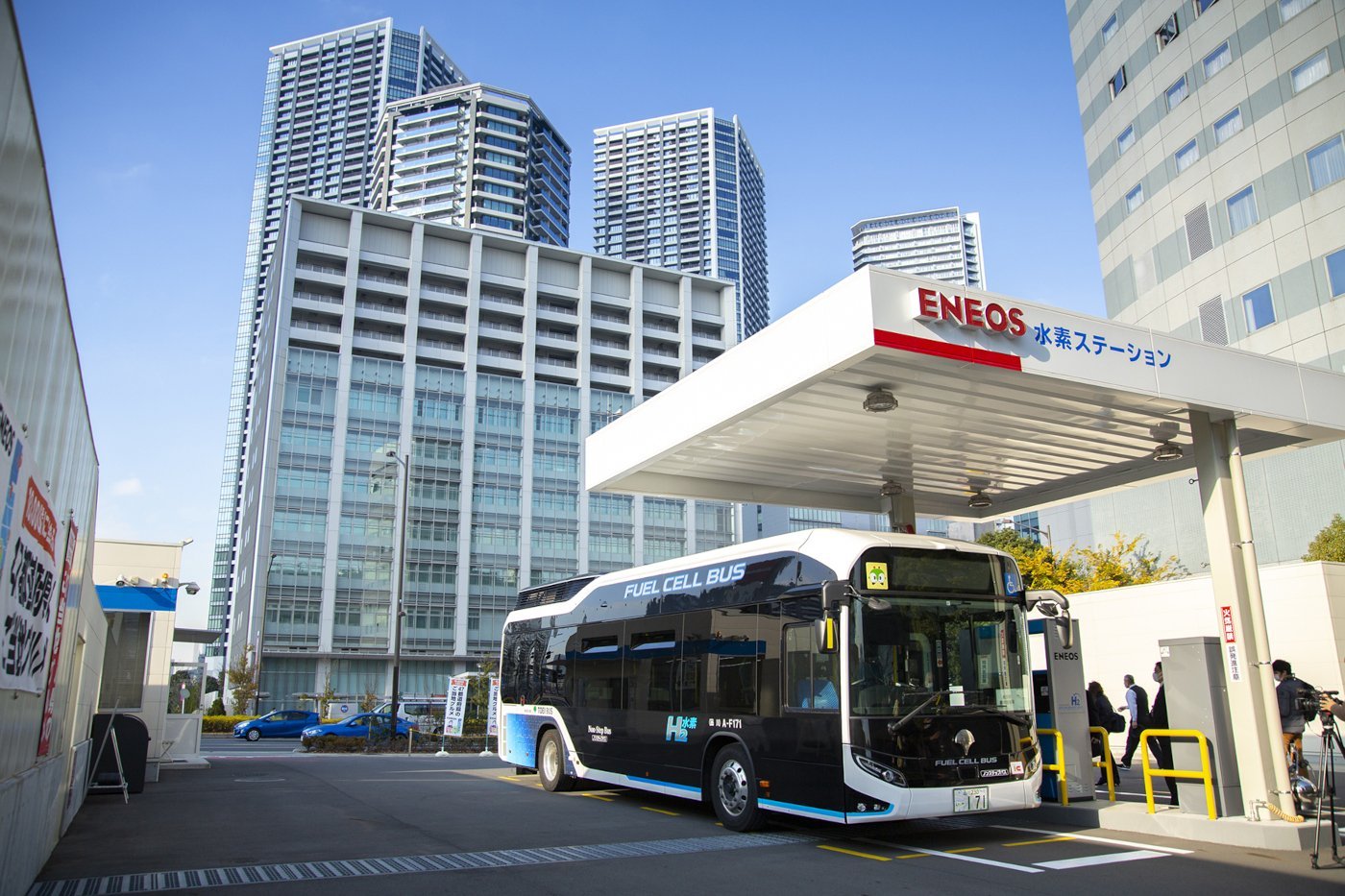 Together with six leading Japanese companies in the hydrogen sector, the TMG has launched an energy project in the West Harumi District, which also hosted the Olympic and Paralympic Village for the Tokyo 2020 Games. As part of the urban development of the area, there are plans to build a hydrogen filling station and a pipeline to supply hydrogen, as well as pure hydrogen fuel cells that generate electricity from hydrogen.
ENEOS has taken on the responsibility of supplying hydrogen via pipelines to help power condominiums and commercial facilities, the first initiative of its kind in Japan.
Hydrogen is a great asset as a carbon neutral fuel, which can be utilized in a wide range of industrial fields. Today, with its technological capabilities and current efforts in Harumi district, Tokyo is one of the main cities in the world promoting the use of hydrogen fuel. This drive towards realizing a hydrogen-based future will undoubtedly serve to boost Tokyo's image.
Interview and writing by Onodera Fukumi
Photos by Matsuda Maki
Translation by Amitt