Witness the Evolution of Universal Design on the Toei Subway
The 2013 announcement that Tokyo would be hosting the Olympic and Paralympic Games in 2020 ushered in a period of dramatic advancements for public facilities in Tokyo—specifically, the establishment of systems that would allow these facilities to accommodate more diverse populations. What do these efforts look like now that the Olympic and Paralympic Games have ended? We spoke to a representative of the Bureau of Transportation in the Tokyo Metropolitan Government (TMG) in order to find out.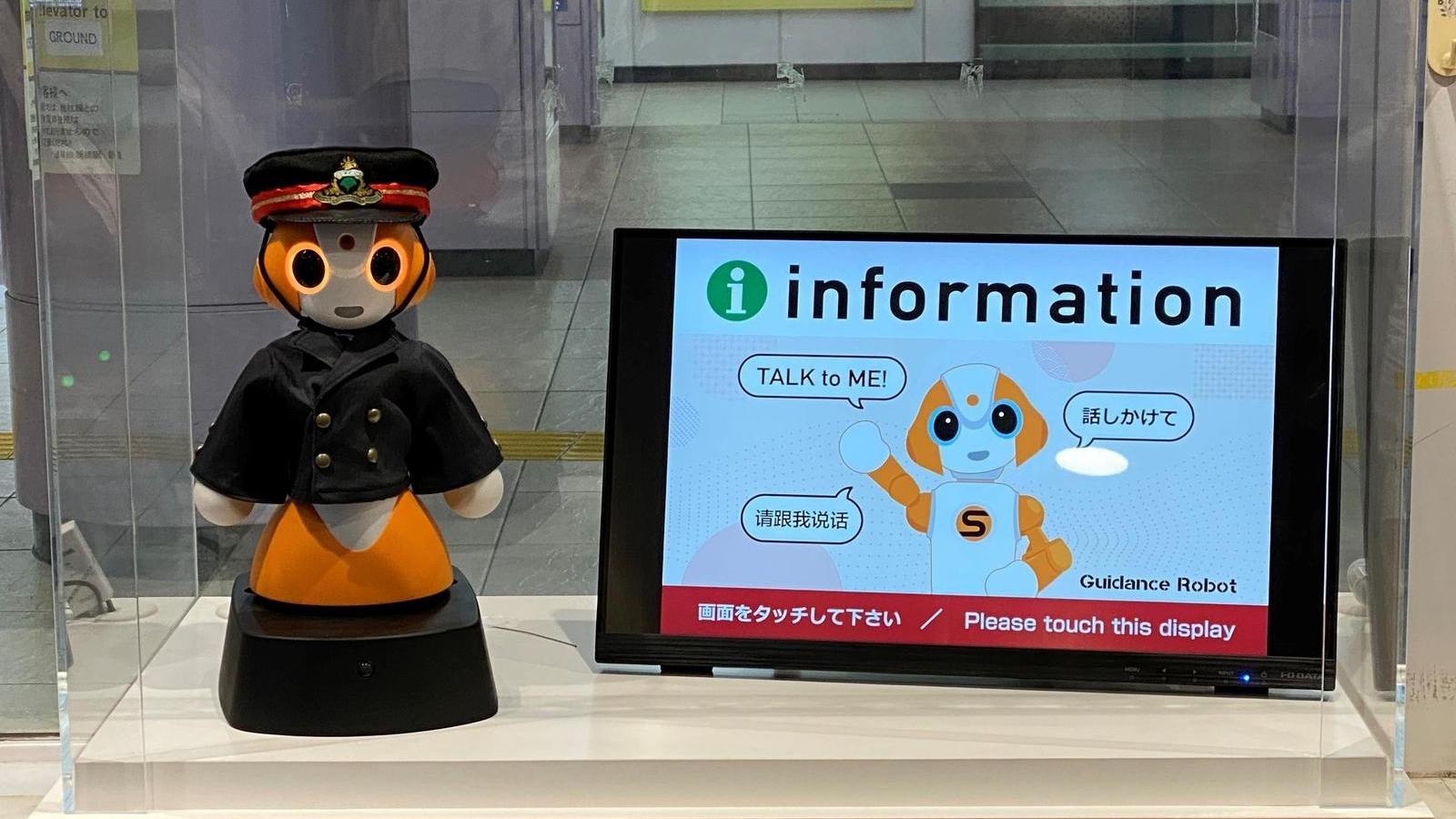 Safe, Secure Train Platforms
Since 2000, the TMG—as part of its greater efforts towards safer train platforms—has been installing Automatic Platform Gates on all lines of the Toei Subway system, starting with the stations where such doors would have the greatest impact in terms of reducing falls and collisions. As of the end of March 2022, these doors have been installed at 86% of Toei Subway's 106 stations. Not a single person has fallen onto the tracks since these doors have been installed, which seems to indicate that this initiative for safer, more stable operations is working.
The Automatic Platform Gates for the Toei Asakusa Line are even equipped with door-control technology that utilizes a new type of QR code (tQR). This is the first time this technology, developed as a joint effort between the TMG Bureau of Transportation and Denso Wave Incorporated, has been implemented for the subway.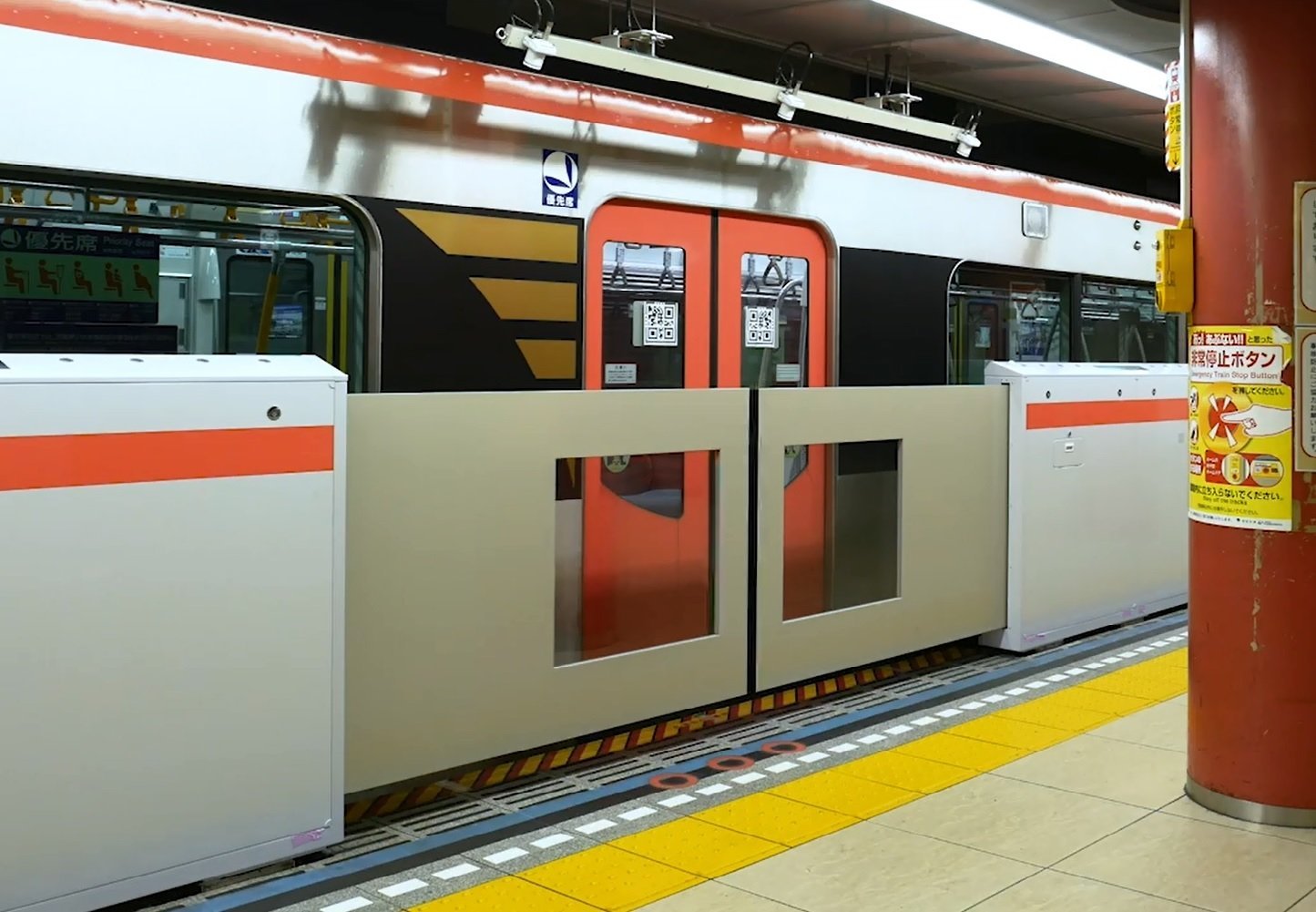 While uncommon abroad, it is often the case in Tokyo that tracks are shared amongst train and subway operators. Five railway operators, for instance, run mutual direct operations on the Toei Asakusa Line, meaning the line sees a wide variety of subway cars going in and out of its stations. tQR technology can handle all kinds of trains with different numbers of carriages and doors, meaning railway operators do not need to make major modifications to their trains. This technology, while patented, has been made public in an effort to boost the installation of Automatic Platform Gates throughout the country, with other private railways, JR, and non-train-related companies beginning to implement the technology as well.
All of this has been done for the safety of the passengers, steadily, one station at a time. The goal is for Automatic Platform Gates to be installed at all Toei Subway stations by the end of March 2024.
Better Guides for Foreign Tourists
The 2010s saw a dramatic increase in the number of foreign tourists visiting Japan. In 2019, at the peak of this phenomenon, a total of about 15.18 million foreign tourists were visiting Tokyo every year. What sort of efforts did the TMG Bureau of Transportation make for the convenience of foreign tourists given the approach of the Tokyo 2020 Games?
"The first thing we did, in 2016, was to install tablet terminals with voice translation apps in all of our stations. We've also been providing practical English training to the staff in all of our stations," says Nagano Yusuke, deputy director of Service Section, Subway & Streetcar Division of the TMG Bureau of Transportation, who was in charge of transport for the Olympic and Paralympic Games.
In this training, staff learn how to provide directions for commonly asked-about transfers and the station's surrounding areas. But that was not all—in 2017, a phone-based translation service was launched that can handle five languages. The combination of these improvements in staff communication, and these translation tablets and interpretation services, have allowed staff to give passengers more detailed, accurate information.
Mr. Nagano smiled. "Role-playing these scenarios in the training has also made the staff more confident about their communication skills. I've heard things like, 'I don't feel as nervous talking to foreigners,' and 'I've been able to give good directions now that I can hold these conversations.'"
Robot Concierges Give Passengers the Lay of the Land in Tokyo
Another effort came in the form of Tourist Information Centers (TICs), set up in three stations that see many foreign passengers (Ueno-Okachimachi Station, Shinjuku-Nishiguchi Station, and Shimbashi Station). These TICs are staffed with a multilingual concierge whose job is to give passengers information on the facilities around the station, general transport and transfers, and tourist landmarks.
Tokyo is a city that attracts all kinds of visitors, whether they be foreign tourists, domestic tourists, or business travelers. But even those who live in Tokyo can find transfers within the Tokyo metropolitan area to be confusing. So for there to be an easy way for passengers to get the information they need—where to go, what to do—would be reassuring indeed. How helpful would it be if there were an easy way for passengers to get the information they need?
In October 2020, Shinjuku-Nishiguchi Station and Shimbashi Station saw the debut of ARISA and Sota, respectively—AI-equipped robot concierges that do just that. Passengers can "converse" with the robots and use the attached display to look up information without coming in contact with another human being.
The two robots have different appearances, and even have somewhat different functionalities—ARISA, for example, comes with entertainment features that enable it to make "small talk" and take photos.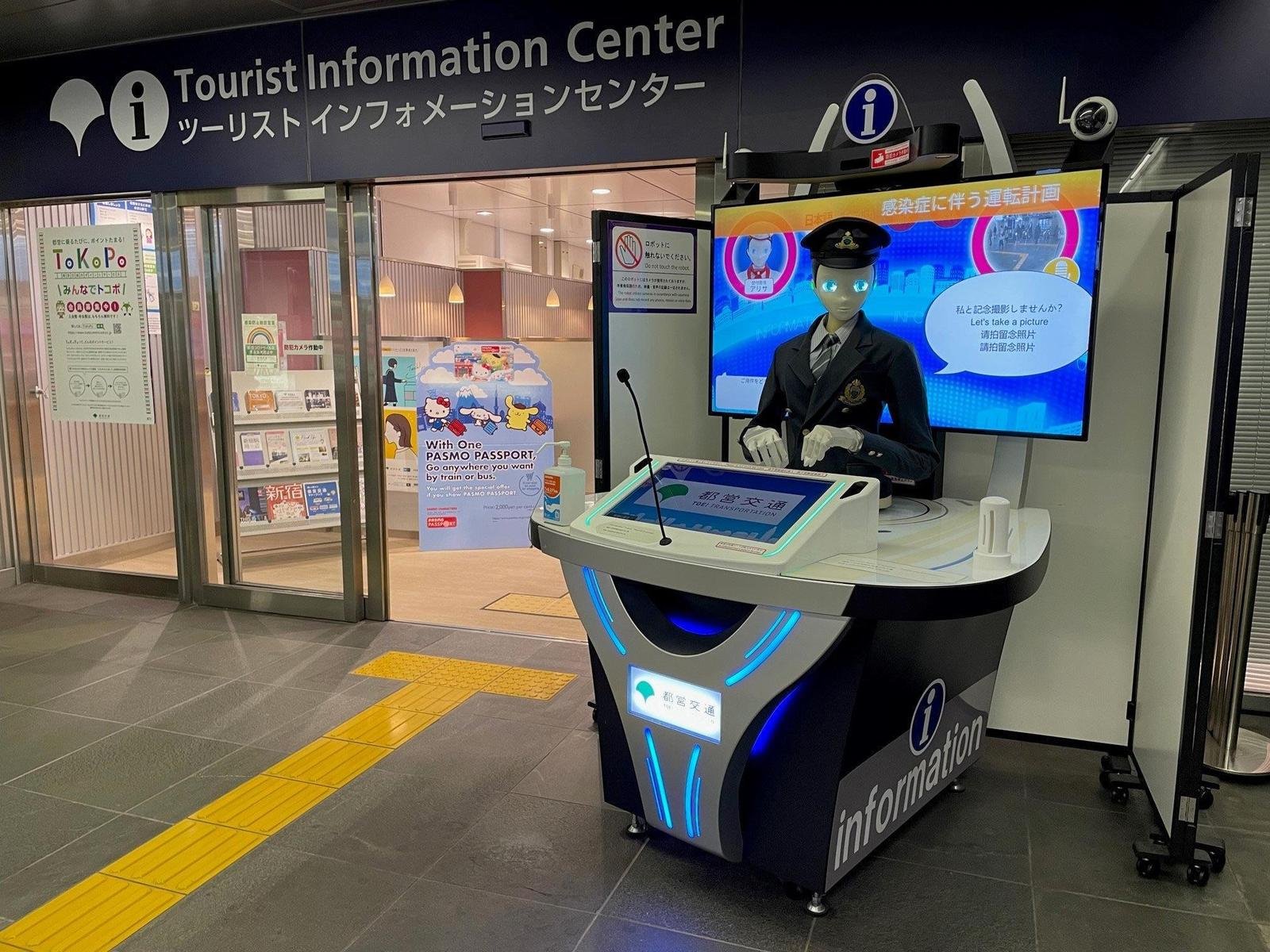 The future that these measures had been building towards, however, was postponed due to the COVID-19 pandemic, and none have been able to reach their full potential. When the time comes, and we can once more enjoy going on outings and traveling, we encourage you to make your way to a Tourist Information Center, and ask the concierge about all of the new things Tokyo has to offer.
A future in which we communicate regularly with robot concierges seems well within reach.
*Affiliations, job titles, etc., are as of March 2022.
Interview and writing by Kotaki Eri
Photos courtesy of Bureau of Transportation, Tokyo Metropolitan Government
Translation by Amitt