The Hotel Room Disseminating Japanese Craft to the World
Home to artisans since the Edo period, Tokyo's Nihombashi district preserves the atmosphere of that bygone time. Situated in a hotel in this district, Tokyo Craft Room is not just a place to stay; it is a unique space sharing the art of Japanese craft with the world.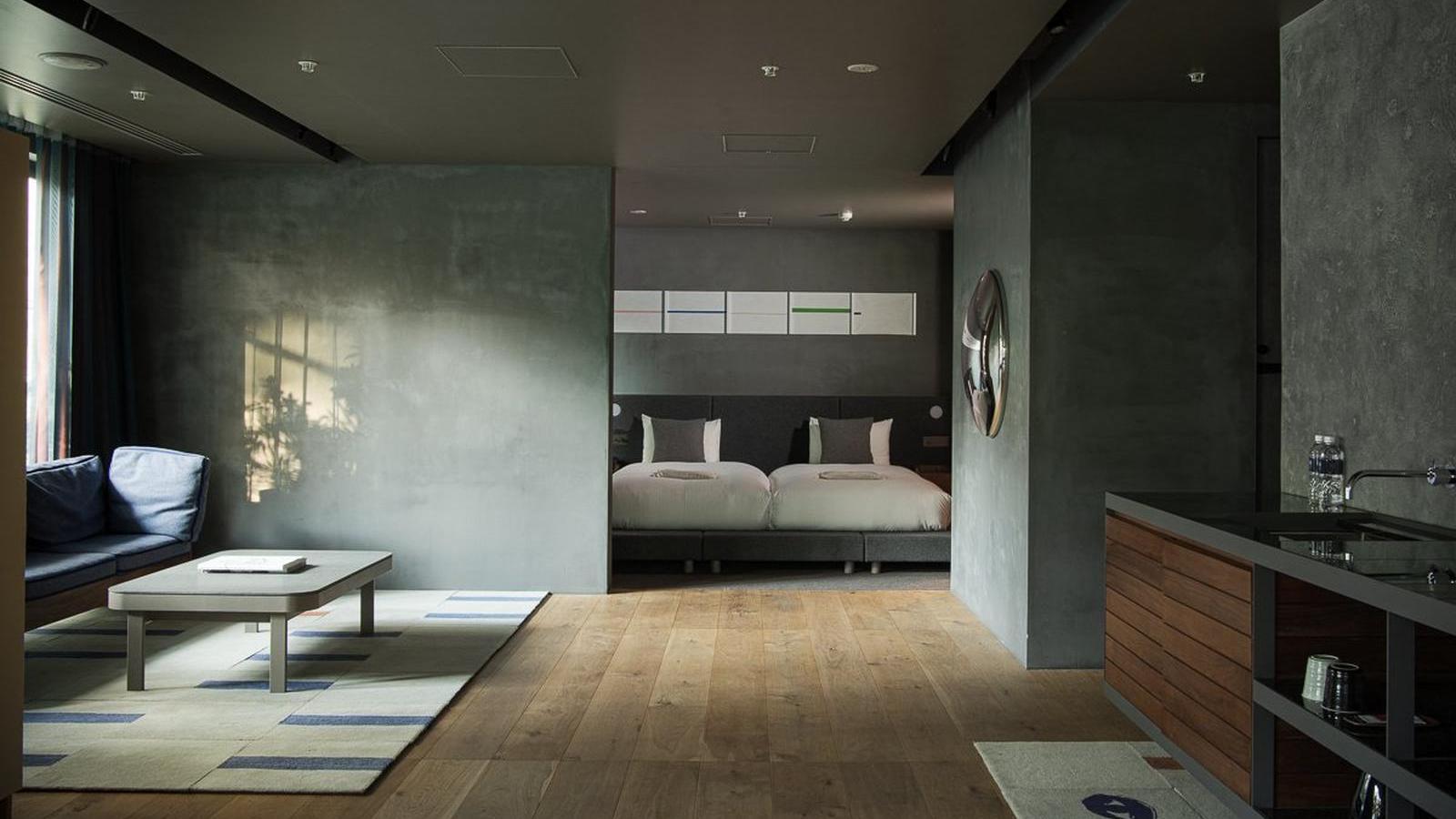 A Tag-Team Effort between World-Renowned Designers and Japanese Craftspeople
On the second floor of Nihombashi's Hamacho Hotel, which opened in 2019, sits a special suite dubbed Tokyo Craft Room. Aside from accommodating guests, it also serves as a hub for showcasing the beauty of Japanese craft globally. Each piece of furniture and every fixture is in fact an original creation made through a tag-team effort between world-renowned designers and some of Japan's leading manufacturers and craftspeople. The guests who stay there, spend time in the room, and interact with these quality items will get a real feel for the precision and impeccable design of Japanese craft. Yanagihara Teruhiro, Creative Director of Tokyo Craft Room, has this to say:
"Japan's craft techniques are of exceptional caliber, even from a global perspective, but the fact is their artistry isn't properly understood overseas. We thought that if visitors who are already interested in Japan could experience the country's craft in a more natural way, then they'd come to realize how diverse it truly is and understand the depth of it all. That's how we came up with the idea for Tokyo Craft Room.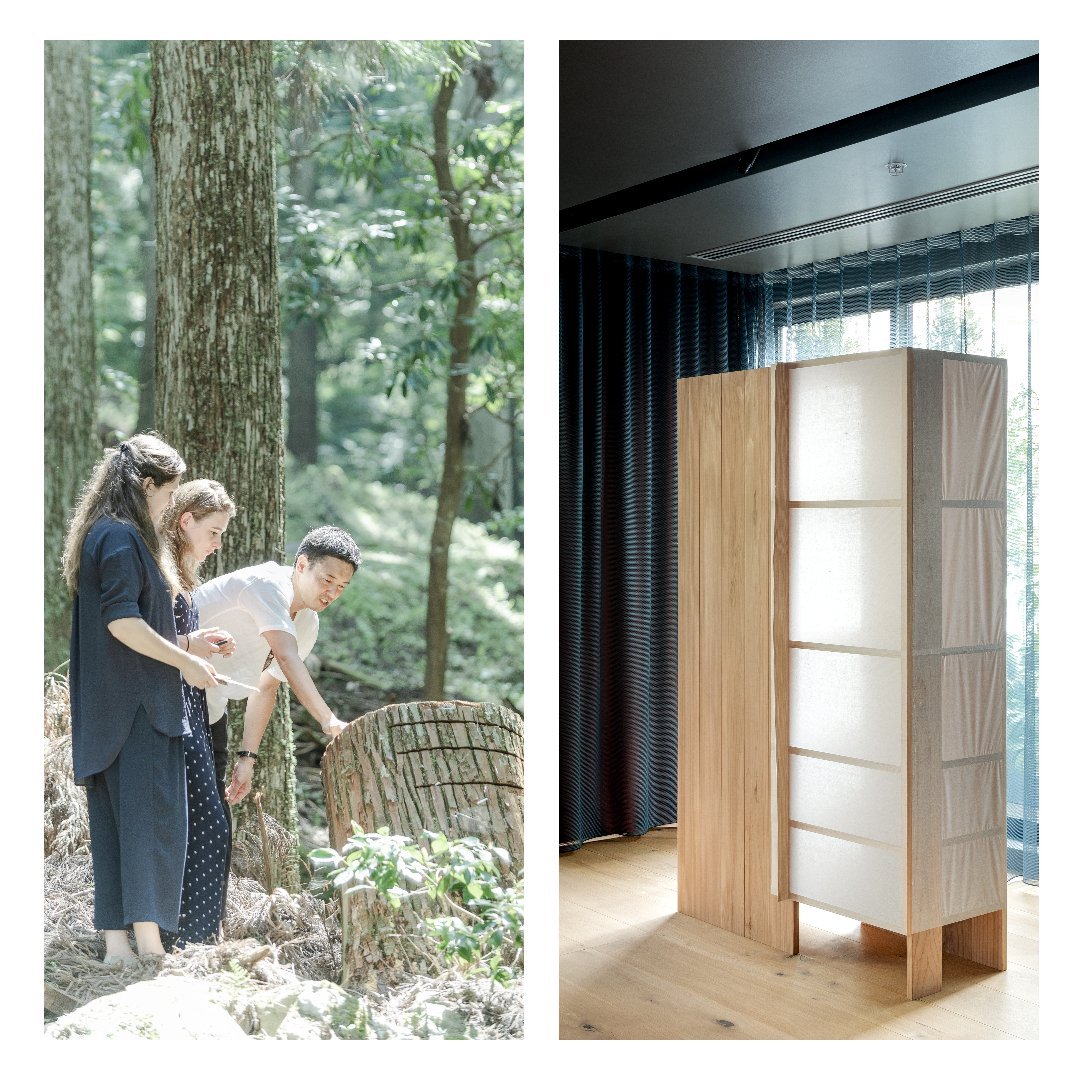 The Difficulty of Spreading Traditional Craft
As a designer, Yanagihara has been an active contributor in sharing the wonder of Japanese craft around the world through years of collaborating with domestic manufacturers and traditional local industries. In doing so, however he has come to realize the difficulties involved.
"Attending trade fairs and exhibitions in other countries has been the traditional way to get the word out to people around the world, but overcoming the language barrier and cultural differences is time-consuming and expensive. However, by condensing the essence of Japanese craft into a single hotel room in Tokyo, the people staying there from across the globe get to experience an air of artisanship and come to a deeper understanding of it themselves; this makes Tokyo Craft Room a point of cultural convergence.
Tokyo Craft Room's website offers detailed explanations in both English and Japanese on the designs and production methods behind the pieces and welcomes purchase inquiries. The room, which serves as an actual hotel suite, doubles as a showroom, introducing guests to Japanese manufacturers and artisans. Yanagihara wants people to not just see Japanese craft for its visual beauty, but also to get a firm sense of its functionality and quality, which are backed by exceptional artisanal skill.
An Astounding Array of Craft-Producing Regions
Tokyo Craft Room has been home to a number of fascinating collaborative pieces: a cabinet by the Dutch design studio De Intuïtiefabriek and the woodworking brand SOMA, headed by Kawai Masaru; porcelain cups by Swedish pottery artist Ingegerd Råman and porcelain manufacturer Koransha; a table and bench by Stockholm-based architecture and design firm Claesson Koivisto Rune (CKR) and the furniture atelier Sasimonokagu Takahashi; a rug by the Danish graphic design duo All the Way to Paris (ATWTP) and Hotta Carpet; and a mirror by product designer Kumano Wataru and the metal spinner Kitajima Shibori Seisakusho.  Two more pieces were completed in the spring of 2022.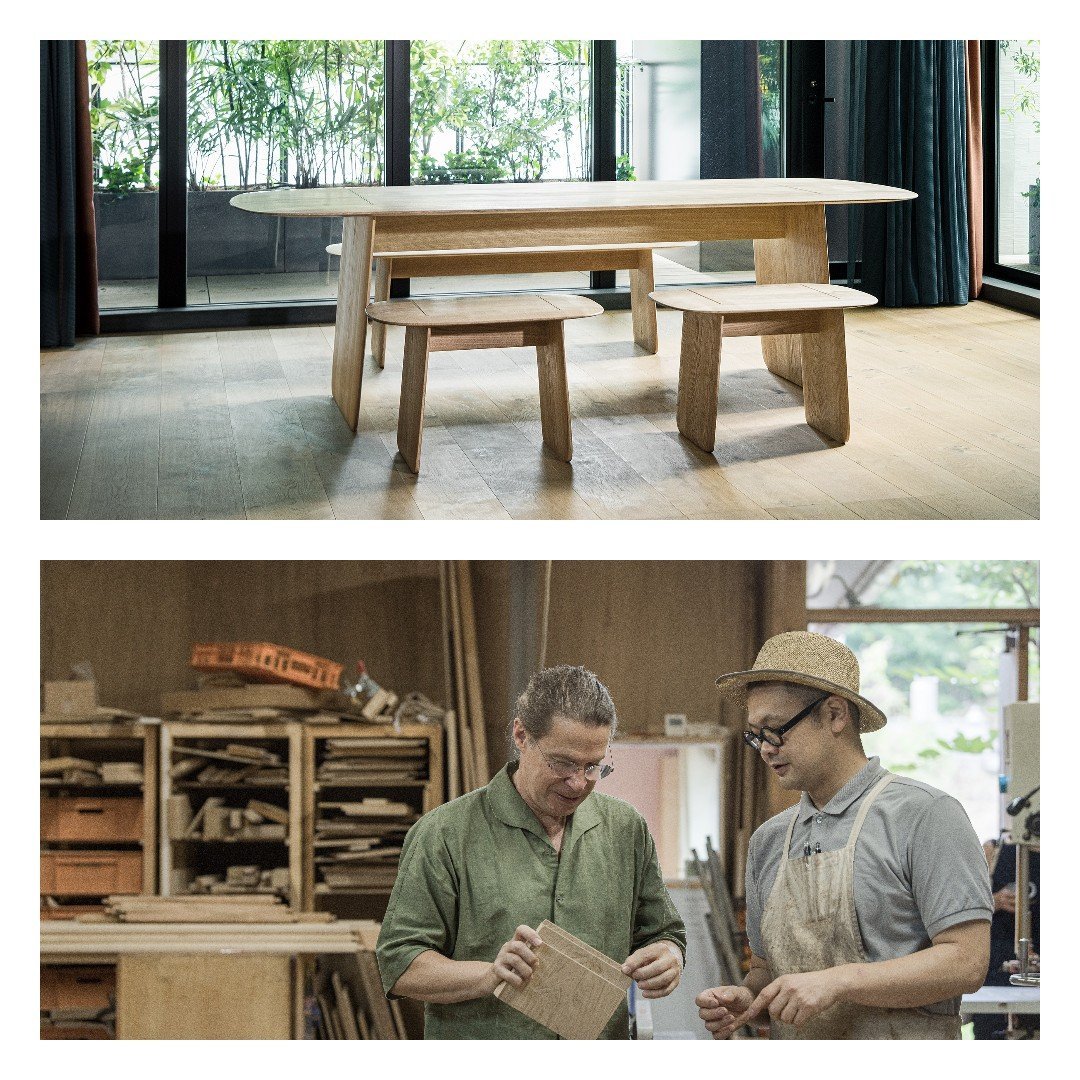 These collaborations have helped the participating manufacturers spread their reach, getting orders from abroad and offers to give presentations. The designers involved in the project who were well aware of Japan's technical expertise, were still astounded to see just how many craft-producing regions there are as compared to the U.S. and Europe; some described it as being as if they had opened up a treasure chest.
Japan certainly does feature an abundance of regional diversity in its crafts. The ceramics industry in Europe, for example, is dominated by a select few companies in areas such as Sèvres, France and Meissen, Germany, that in the past received support from the monarchy or government, whereas in Japan, there is an array of ceramic styles across the country that are still being produced today: Arita ware from Saga Prefecture, Bizen ware from Okayama Prefecture, Seto ware from Aichi Prefecture, Shigaraki ware from Shiga Prefecture, and more. Arita ware alone is produced at over 100 ceramics studios in the region with a staggering degree of uniqueness among them.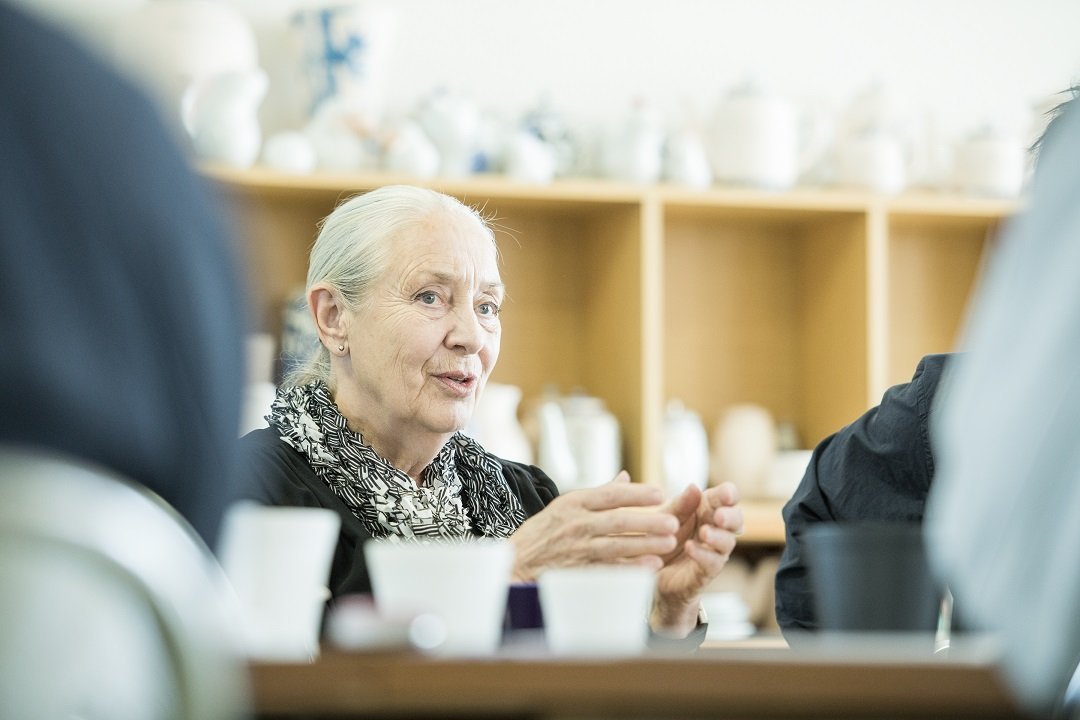 Word has spread about the rich array of Japanese artisanship on display, bringing in top brand managers from abroad and craftspeople from around Japan for a chance to see what it is all about. As Tokyo Craft Room sees more extensive use, it has all the more chance to share the strengths of Japanese craft with the world.
TOKYO CRAFT ROOM http://www.tokyocraftroom.jp/
Interview and writing by Ikai Hisashi
Translation by Amitt