Rainbow Reel Tokyo 2022 Kicks off on July 8, Celebrating 30 Years of International LGBTQ Films in the Metropolis
By
Kimberly Hughes
[CONTRIBUTED ARTICLE]Rainbow Reel Tokyo, a film festival celebrating LGBTQ communities throughout Japan and worldwide, will be making its 30th run beginning on July 8, 2022. As with previous festivals, the program continues to feature a diverse lineup that provides viewers with an in-depth window into peoples' lives from across the rainbow spectrum.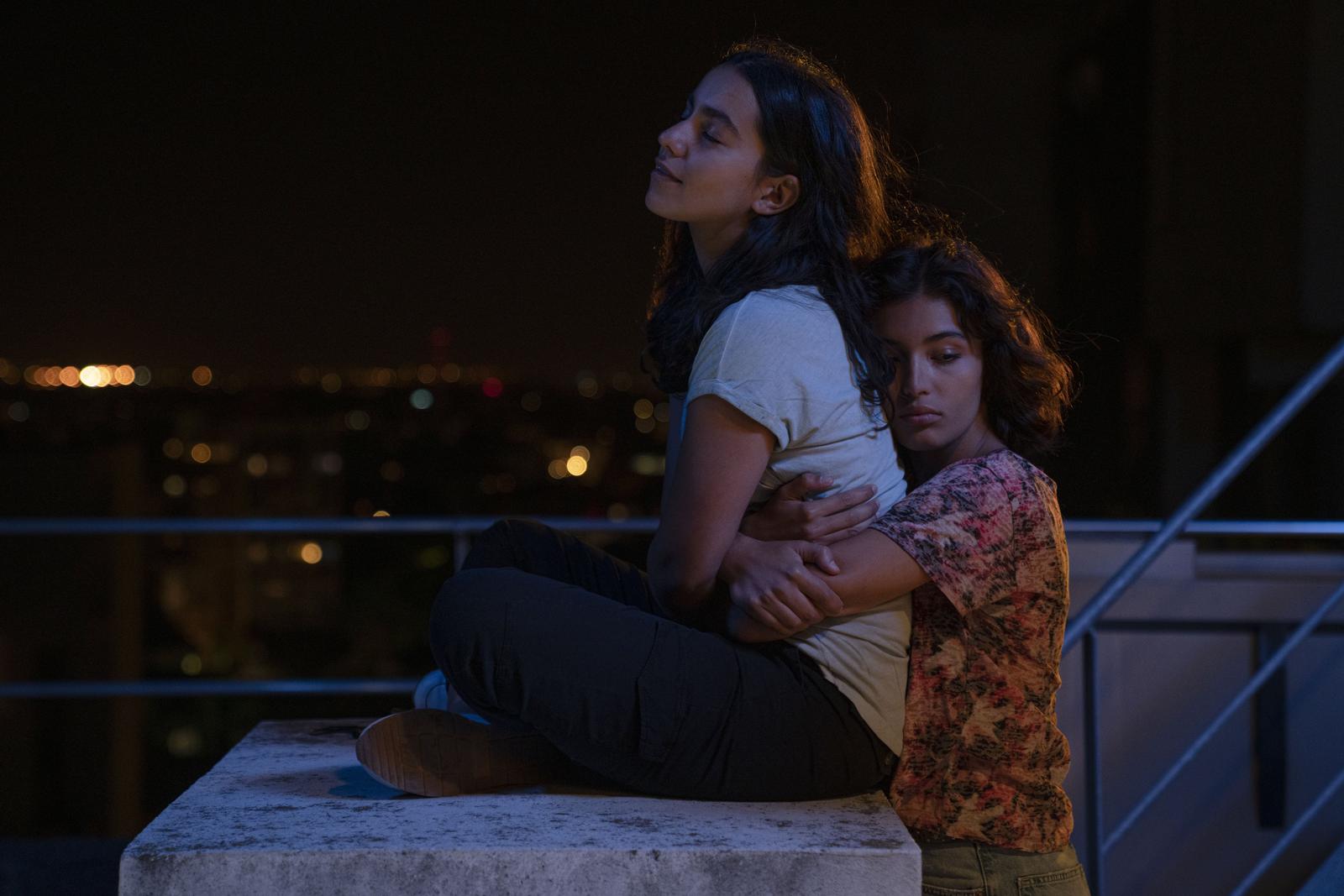 Films scheduled to be screened this year include "Finlandia" (Spain, Mexico, 2021), which is a deeply poignant portrayal of Muxe (third-gender) individuals who face identity-related issues in the southern Mexican state of Oaxaca; "Besties" (Les Meilleures, 2022), a French film about two young women from rival street gangs who must navigate the terrain of their forbidden love; and "A Distant Place" (2020), a Korean film which tells the story of two men raising a child together while confronting issues of family relations.
The festival will also screen two films from Japan, including a poignant documentary recounting the story of Katsuki, master of the famous Kusuo Bar in Tokyo's famed gayborhood of Shinjuku Nichome, as he returns to his hometown in Okinawa after finally being able to come out to his family and community.
This film festival has long enjoyed backing from numerous local corporations and embassies. The 2022 event will receive support from the Argentinian, Spanish and Canadian embassies in Tokyo, along with the sponsorship of companies including mobile phone giant Softbank. The festival is also continuing to extend its reach with a screening in Osaka's Shinsaibashi district, in addition to the Omotesando and Shinjuku venues in Tokyo.
After the COVID-19 pandemic forced the event to be canceled in 2020 and go partially online in 2021, this year's festival is likely to be something of a homecoming for LGBTQ individuals in Tokyo and beyond, who have long flocked to the event as a place to find acceptance and community.
Historical Overview: Three Decades of Queer Film in Tokyo
Rainbow Reel traces its history back to 1992, when it kicked off as the Tokyo International Lesbian and Gay Film Festival (TILGFF). First held in the western Tokyo neighborhood of Nakano, which has long been friendly to LGBTQ communities, the event spent the next three years in nearby Kichijoji, which has a similar laid-back, artsy vibe.
The venue then shifted in 1996 to Spiral Hall in the upscale district of Aoyama, where several huge rainbow flags began to be hoisted overhead at the building entrance for the duration of the event. While the meaning of this gesture may have been lost on the population at large, its significance for many of the festival's sexual minority attendees—who were not used to seeing themselves positively represented within society—was immense.
Throughout each year's festival, Spiral Hall's entire third-floor lobby space transforms into a celebration of LGBTQ culture, including onsite booths lined with everything from rainbow paraphernalia to queer-themed literature; festival-goers mingling over drinks and snacks in-between screenings; and petitions circulated by organizations such as Amnesty International advocating increased rights for sexual minorities. And while the increasing presence of allies attending the festival has most definitely been a welcome development indicating society's gradually increasing acceptance of differences, the event's roots lie in providing a space for sexual minorities to come together as a community in recognition of their shared experiences.
Inside the Spiral Hall theater, LGBTQ-themed films have continued to highlight a great diversity of subject matter from every corner of the globe, while simultaneously highlighting experiences often shared by queer individuals across the world regardless of background: coming out, social acceptance, and of course, finding love.
One particularly poignant film which screened at the 2009 festival was director Yun Suh's "City of Borders" (2009, United States), which portrayed a queer bar in Jerusalem frequented by both Jewish and Palestinian individuals—thereby exploring the fraught and intertwined issues of sexuality, self-determination and raw survival.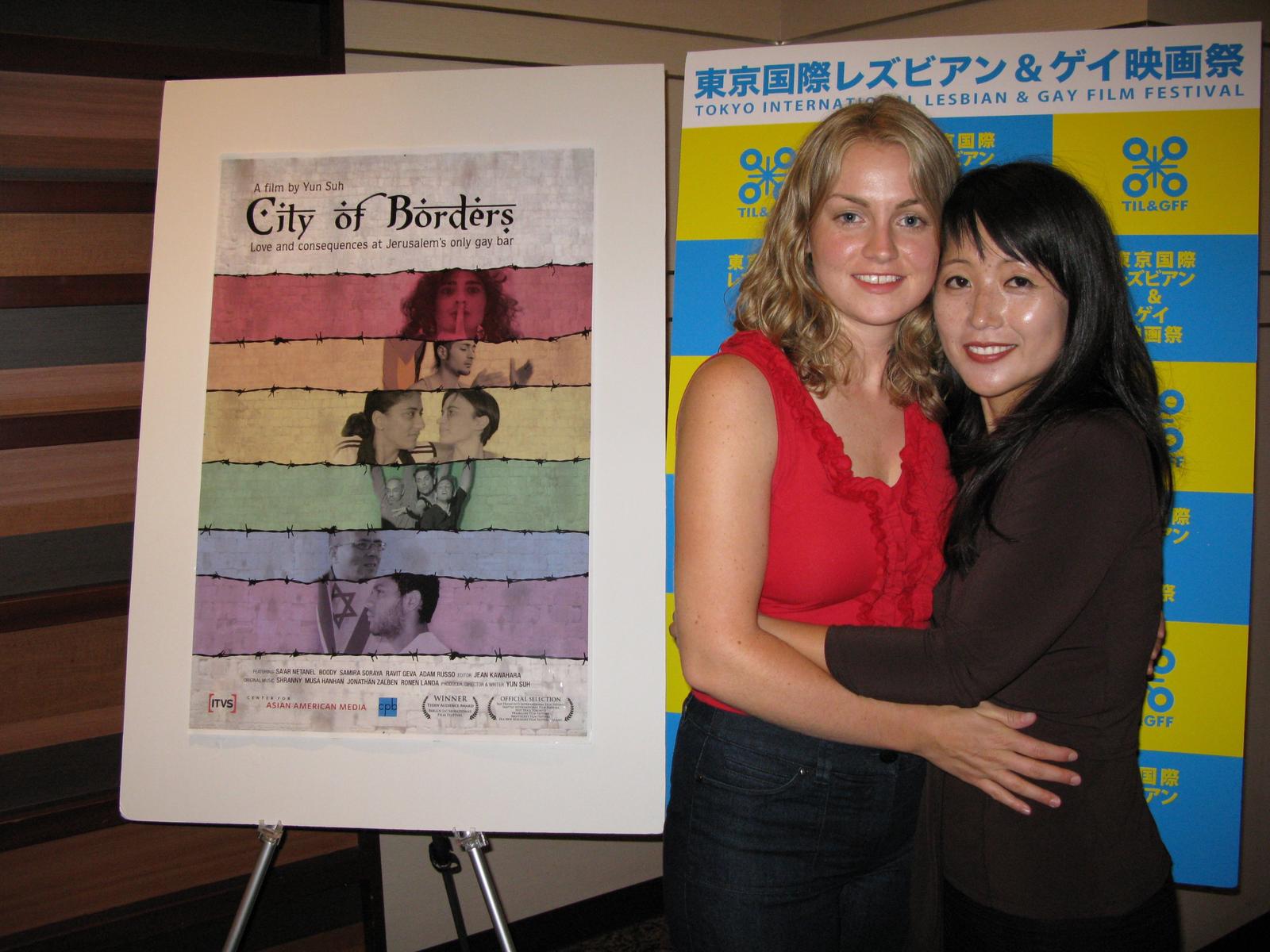 Overseas film directors were often brought to the festival for post-screening talks and Q&A sessions, which were heartfelt and often profoundly emotional. The festival hosted numerous discussions featuring overseas guests in 2008, which was the first year that the festival added a second weekend run in Shinjuku—an interesting juxtaposition insofar as this was a major theater complex in a central hub of Tokyo, while also lying just adjacent Tokyo's vibrant LGBTQ neighborhood of Shinjuku Nichome.
The talks delved into complex social issues with both grace and tension-relieving humor, courtesy of the festival's drag queen emcees. Famous Tokyo queen Margaret hosted many of the talk sessions, interspersing her questions to guests with hilariously saucy commentary. One such session—which I myself had the honor of interpreting as a festival volunteer—featured the director and the writer/producer of "Were the World Mine" (2008, United States), a film that explored the experience of a gay young man growing up amidst intolerance in a small town in the United States, which prompted commentary around matters related to LGBT social acceptance.
On another evening of the 2008 festival program, the film "Jihad For Love" (2007, United States) portrayed the lives of gay, lesbian and transgender Muslim individuals around the world as they navigated the complexities of self-expression within their communities. The screening was followed by a talk session with director Parvez Sharma and producer Sandi Dubowski—a particularly noteworthy collaboration in the context of sociopolitical realities, since Sharma himself is Muslim while Dubowski is Jewish.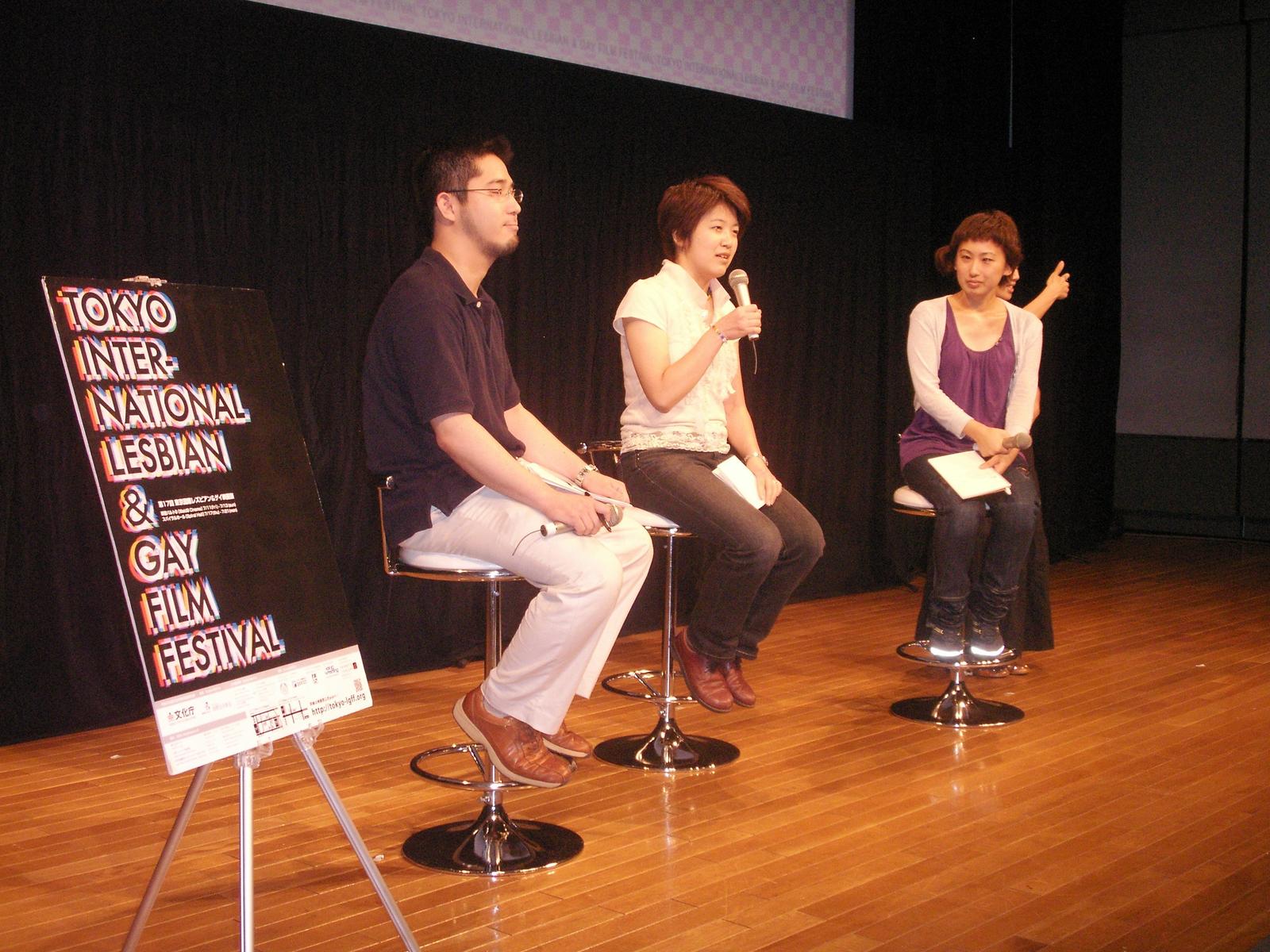 Additionally screening that year was "Freeheld" (2008), a documentary from the U.S. that chronicled the journey of a woman recently diagnosed with terminal cancer as she struggled to ensure that her female partner would be able to access her work pension and other benefits following her death. This was followed by a discussion that included Otsuji Kanako—Japan's first out lesbian politician, who remains a consistently fierce advocate for the rights of marginalized communities today—who emphasized the need to continue striving for similar rights to be enjoyed by sexual minorities in Japan.
LGBTQ Rights in Japan Today
TILGFF officially changed its name to Rainbow Reel Tokyo in 2016, and despite its new moniker, the festival still retains the unique flavor of its history. As the festival celebrates its 30th installation, the social climate toward LGBTQ individuals in Japan today continues to gradually become more open and accepting. While numerous challenges do remain—including the need to pass anti-discrimination legislation on behalf of sexual minority individuals, and the ongoing struggle for same-sex marriage equality—notable gains continue to be achieved. These include a visible conversation around LGBTQ rights within mainstream media such as newspaper, radio and television; and over 200 locales around the country that offer partnership certificates for sexual minorities. The Tokyo Metropolitan Government also plans to launch a similar initiative, titled the "Partnership Oath System," on November 1st of this year. Such developments point toward a hopeful day when all individuals will be able to enjoy full equality, regardless of their gender identity or sexual orientation.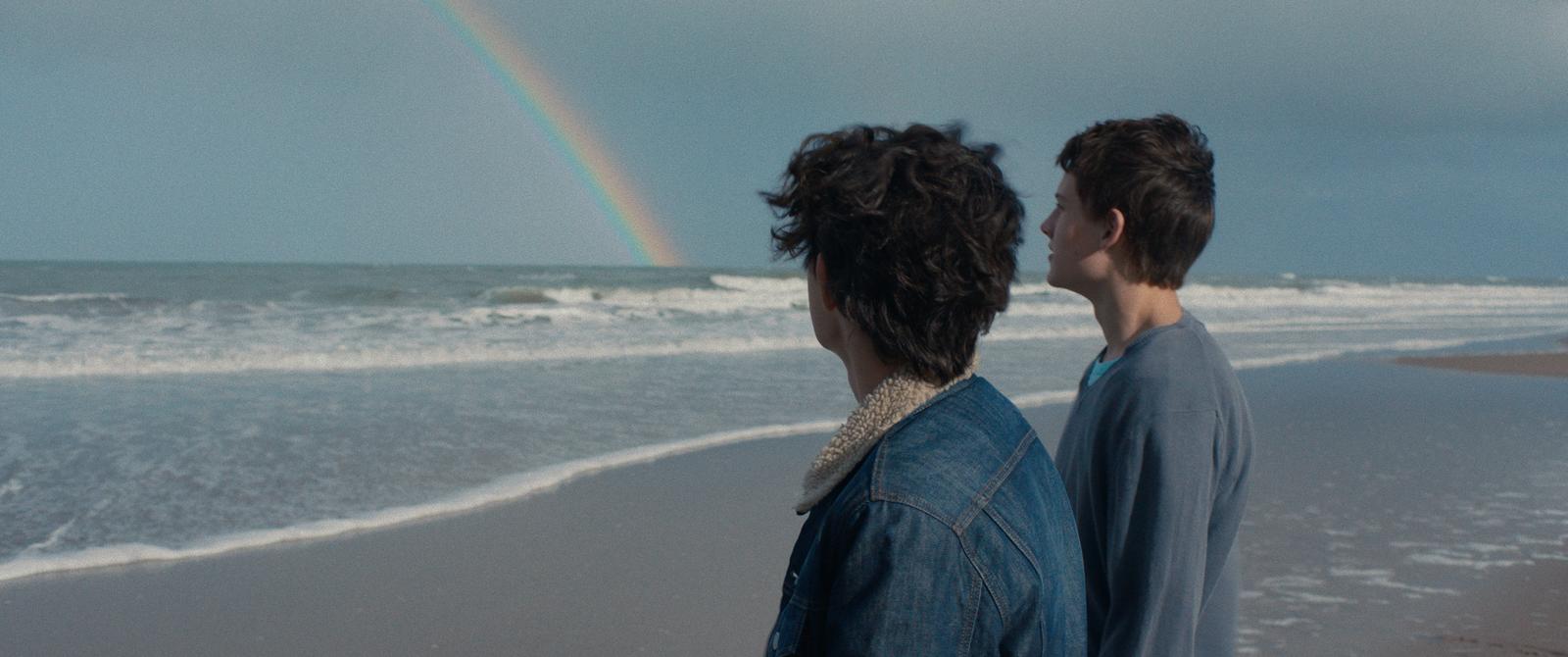 In the meantime, events such as Rainbow Reel Tokyo continue to expand understanding within mainstream society with regard to issues facing sexual minorities both in Japan and around the world, while also providing a slice of queer culture for LGBTQ communities to enjoy themselves among like-minded individuals.
"Ever since our beginnings in 1992, when opportunities to view LGBTQ films were scarce—and also still today—we continue to be run completely by volunteer staff," notes Miyazawa Hideki, director of the NPO Rainbow Reel Tokyo. "We will continue to provide a space to watch these films, and we invite you to come enjoy yourselves at our festival."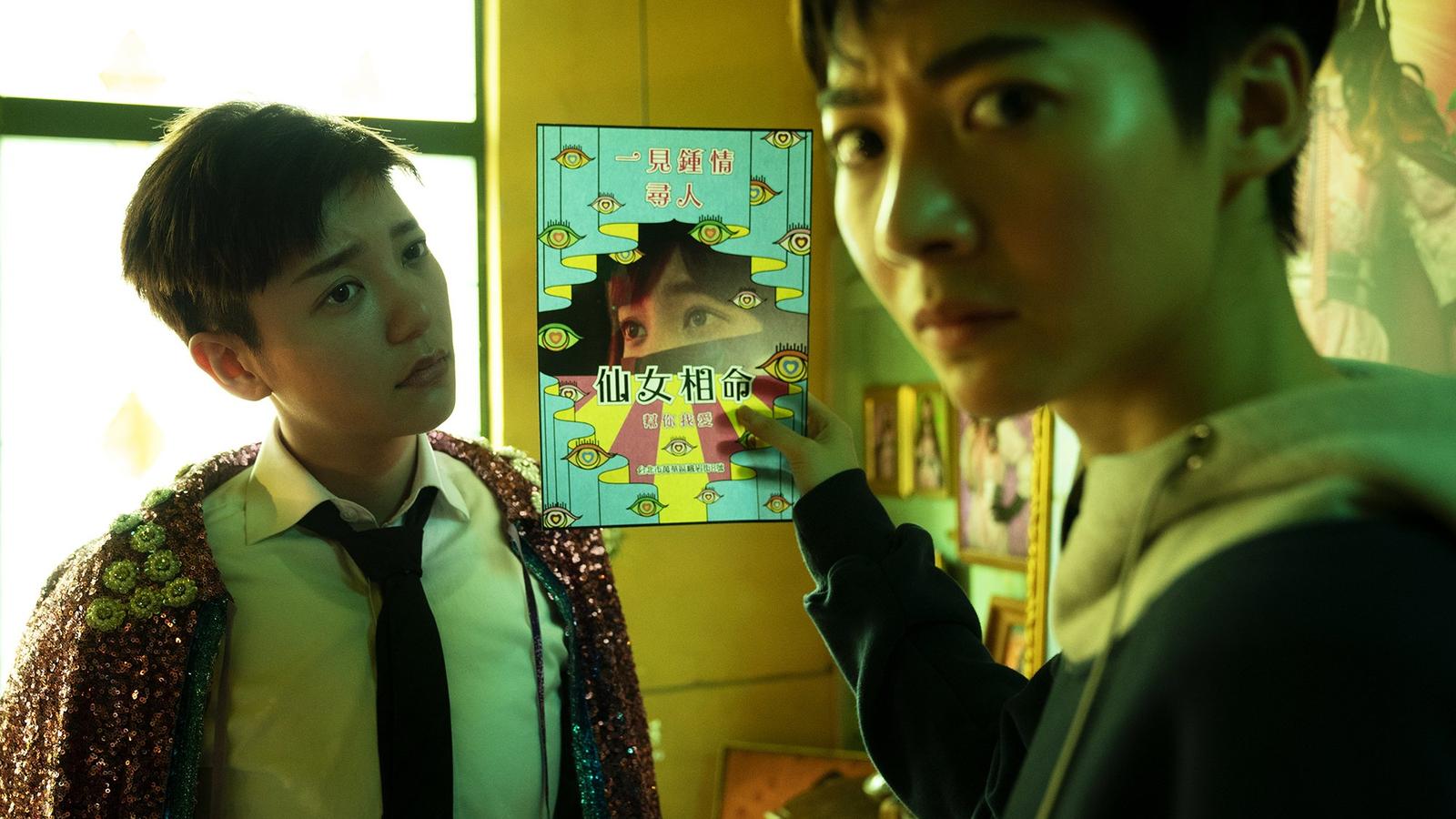 Rainbow Reel Tokyo will screen at Cinemart Shinjuku from July 8-14, Cinemart Shinsaibashi in Osaka from July 15-21, and Spiral Hall in Omotesando from July
16-18,2022.
*See the offcial website for more information:
https://rainbowreeltokyo.com/2022web/
Kimberly Hughes
Writing by Kimberly Hughes
Photos courtesy of Rainbow Reel Tokyo