Japan's Largest e-Sports Park Presses "Start" at Tokyo Tower
Tokyo Tower, one of the city's most iconic landmarks, is now home to the largest e-sports park in Japan. Here, visitors can immerse themselves in a host of new sensory experiences that cross the boundary between virtual and physical reality.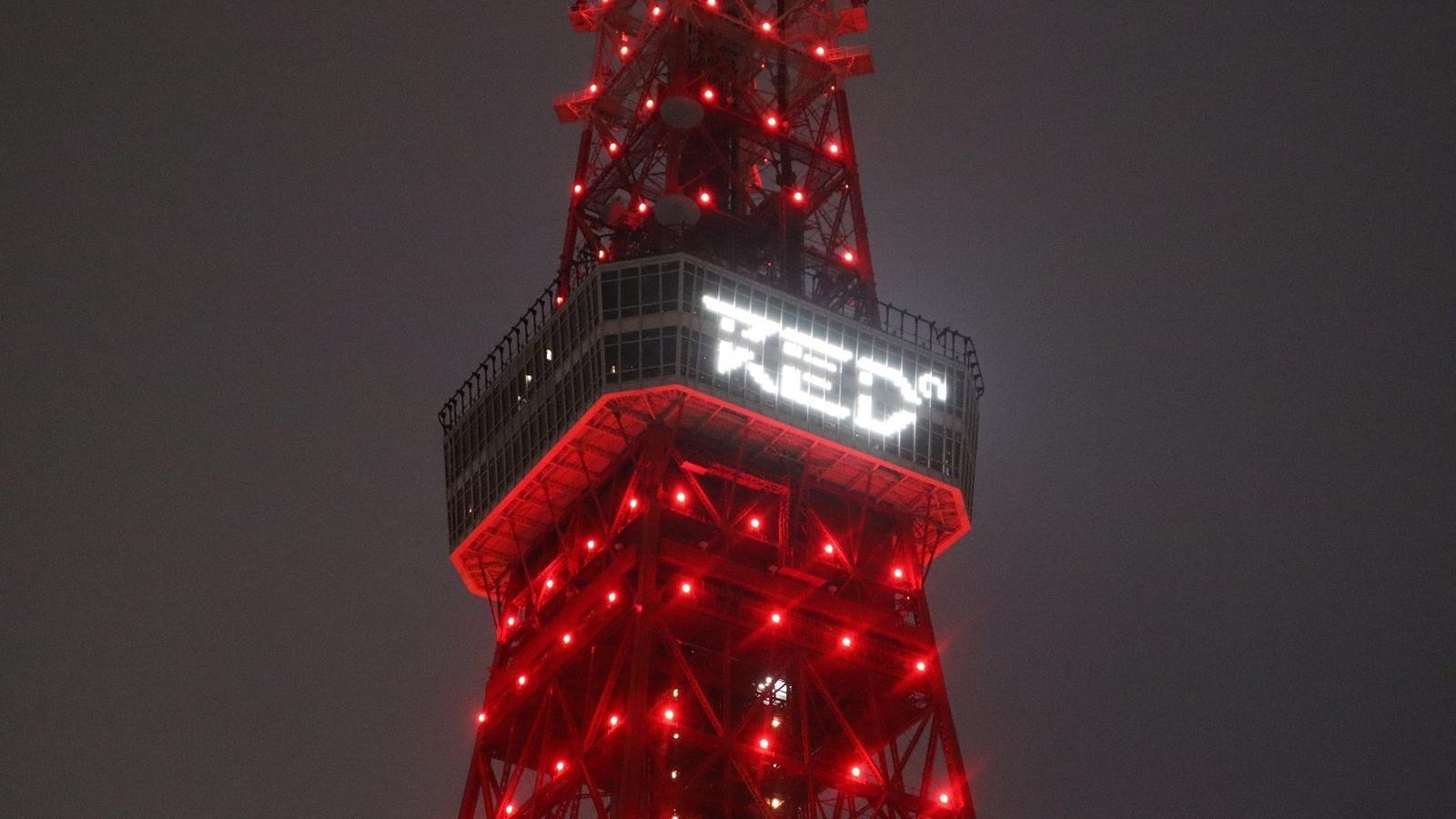 A Gateway to Next-Generation Entertainment Experiences
While its official role as a broadcasting facility has been taken over by Tokyo Skytree, Tokyo Tower remains a symbol of the city that has been loved by many since it was built in 1958. At the base of the tower is Foot Town, a commercial facility where the massive 5,600-square-meter e-sports park, Red° Tokyo Tower, opened on April 20. The park's offerings encompass a wide array of content, from interactive experiences using VR, AR, and other advanced technologies, to intellectual pursuits like poker and board games.
The entrance can be found on Foot Town's 3rd floor. Passing through the entry gates equipped with a facial recognition system, visitors will find themselves in the "Inspiration Zone." Here, a lounge awaits, featuring a gigantic 15-meter-wide LED display and bold projection mapping performances that make use of the floor space. One booth in this zone that stands out in particular is that of the KAT Walk omnidirectional VR treadmill, which lets players traverse VR spaces using their own two feet. Run, sit, or jump--KAT Walk enables users to move in ways that have not been possible with conventional VR setups, giving a heightened sense of realism.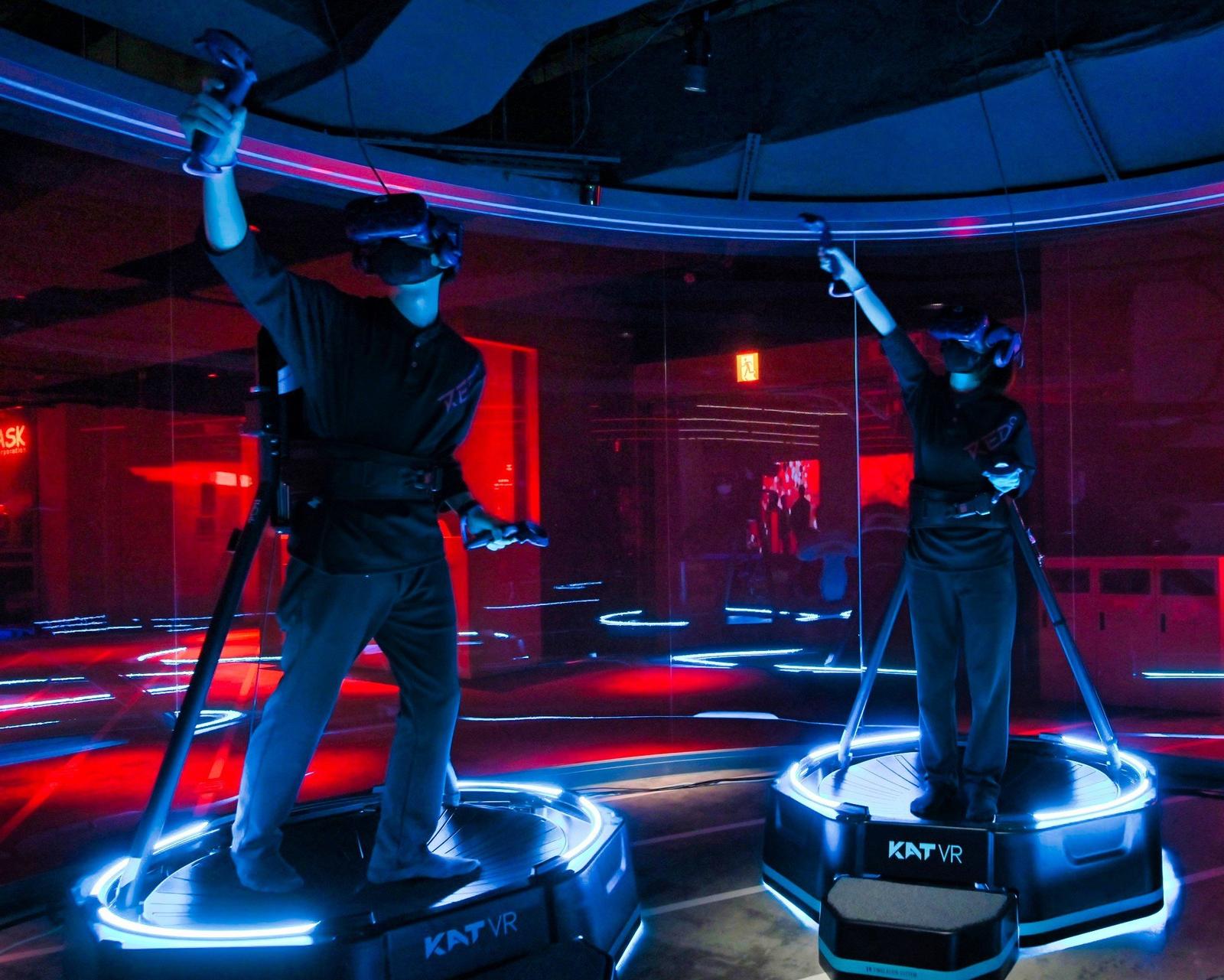 A Blend of the Virtual and Physical Experience
The 4th floor "Attraction Zone" features puzzle-solving mysteries and AR sports that augment physical sporting activities, like drone racing and bouldering, with technology. One of the most popular AR sporting games is HADO, which lets users compete using the power of energy balls and shields by wearing a head-mounted display together with armband sensors. Just one look at a screen showing users playing is all you will need to appreciate how the coming together of the thrill of full-body competition and virtual gimmicks amplifies the fun of sports.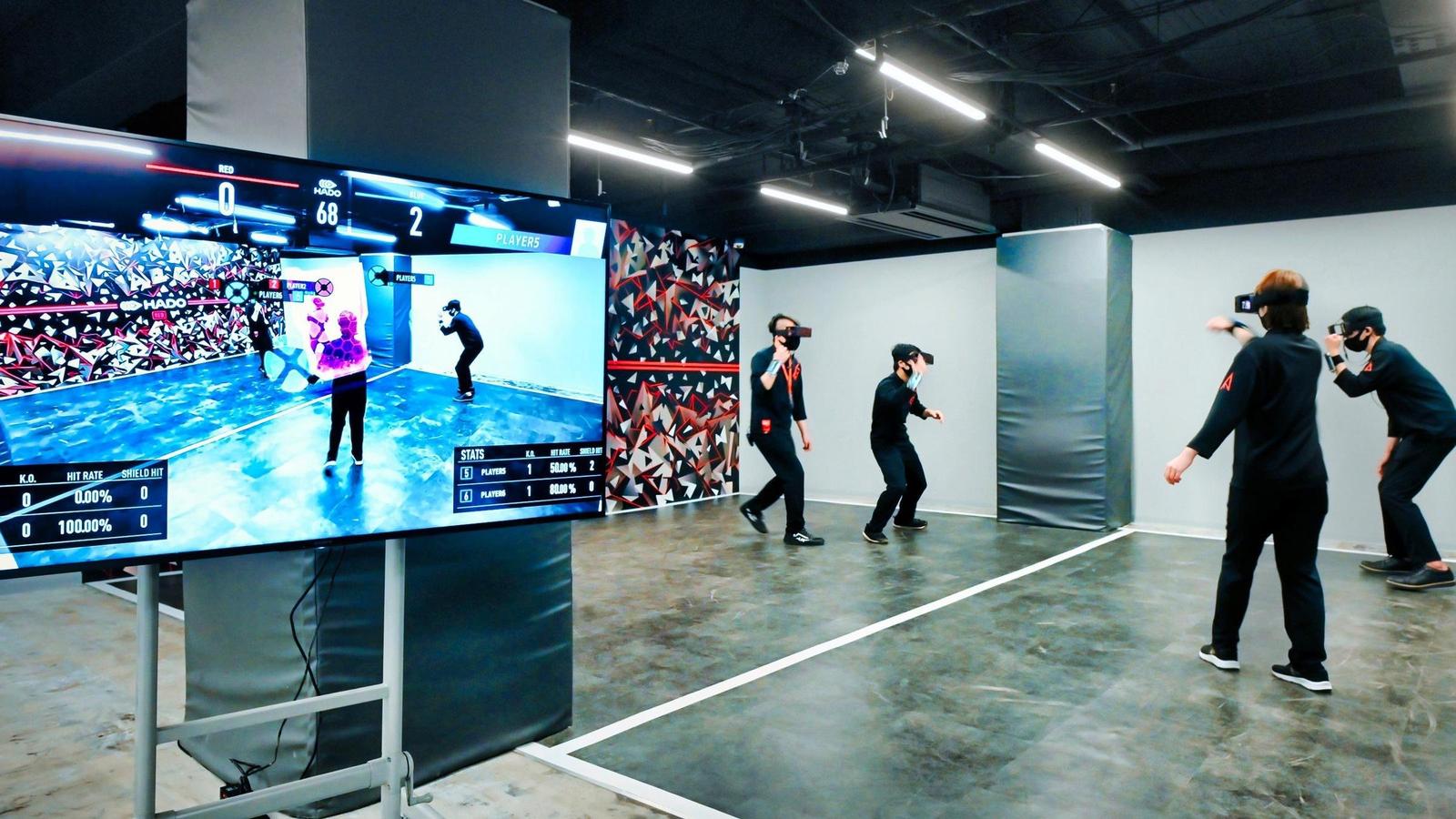 Game Streams and Educational Programs Galore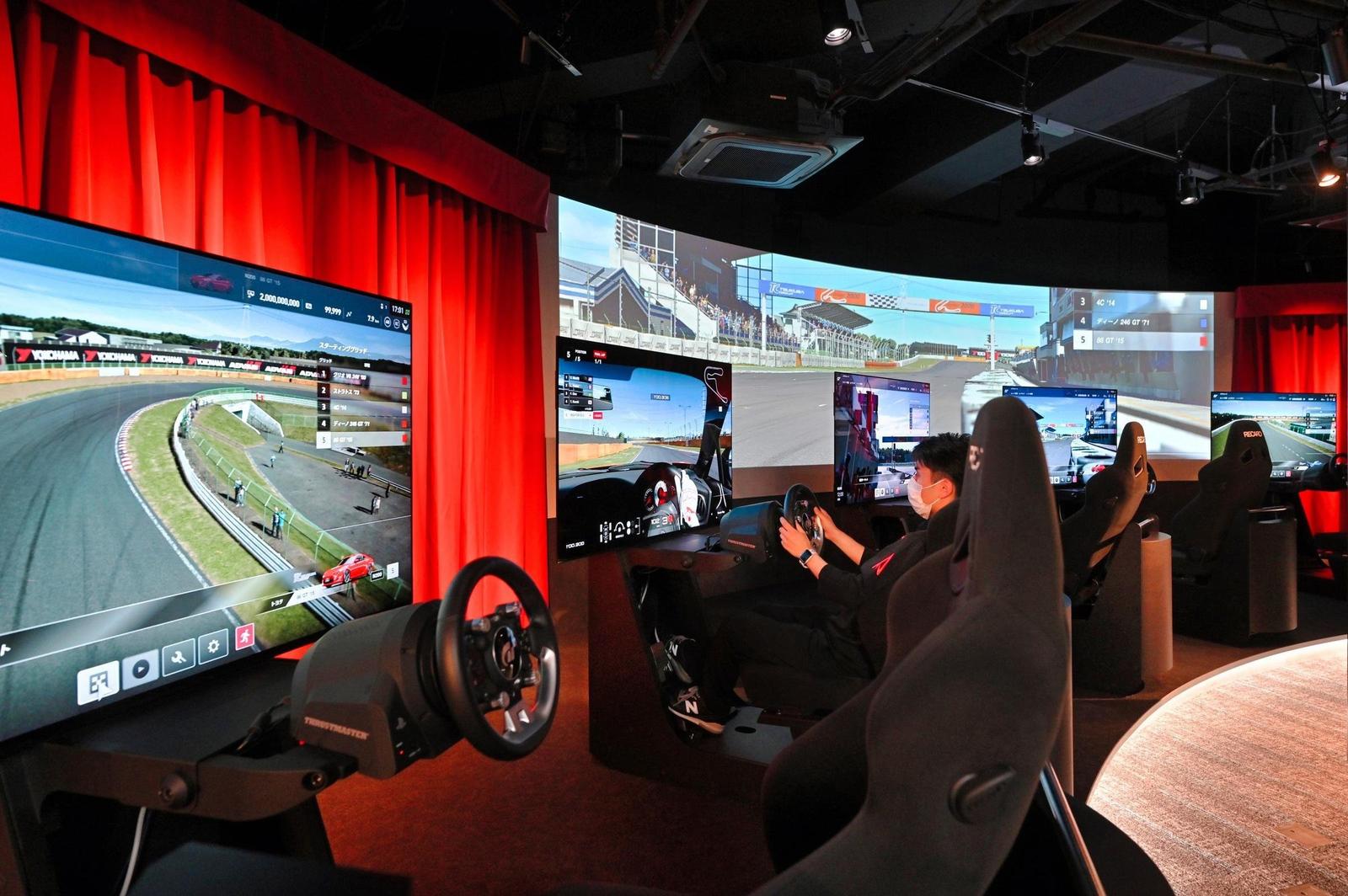 On the 5th floor, guests will find the "Ultimate Zone." It includes an entire section dedicated to e-motorsports, complete with the latest titles as well as racing simulators developed in collaboration with professional drivers. The floor also features amenities that will be crucial to the future development of e-sports, including a stadium equipped with extended reality (XR) technology and a streaming studio designed with tournaments and other events in mind. The Ultimate Zone is home to the Red° Arena as well, which is packed with 34 high-performance gaming PCs.
Nagano Koki, park director, has this to say. "We created Red° Tokyo Tower to be at the forefront of e-sports as the genre evolves into a form of national culture. We're aiming to have 800,000 visitors per year, and we plan to use our event space, the Red° Arena, and our streaming studio to put on different events and share them with a wider audience."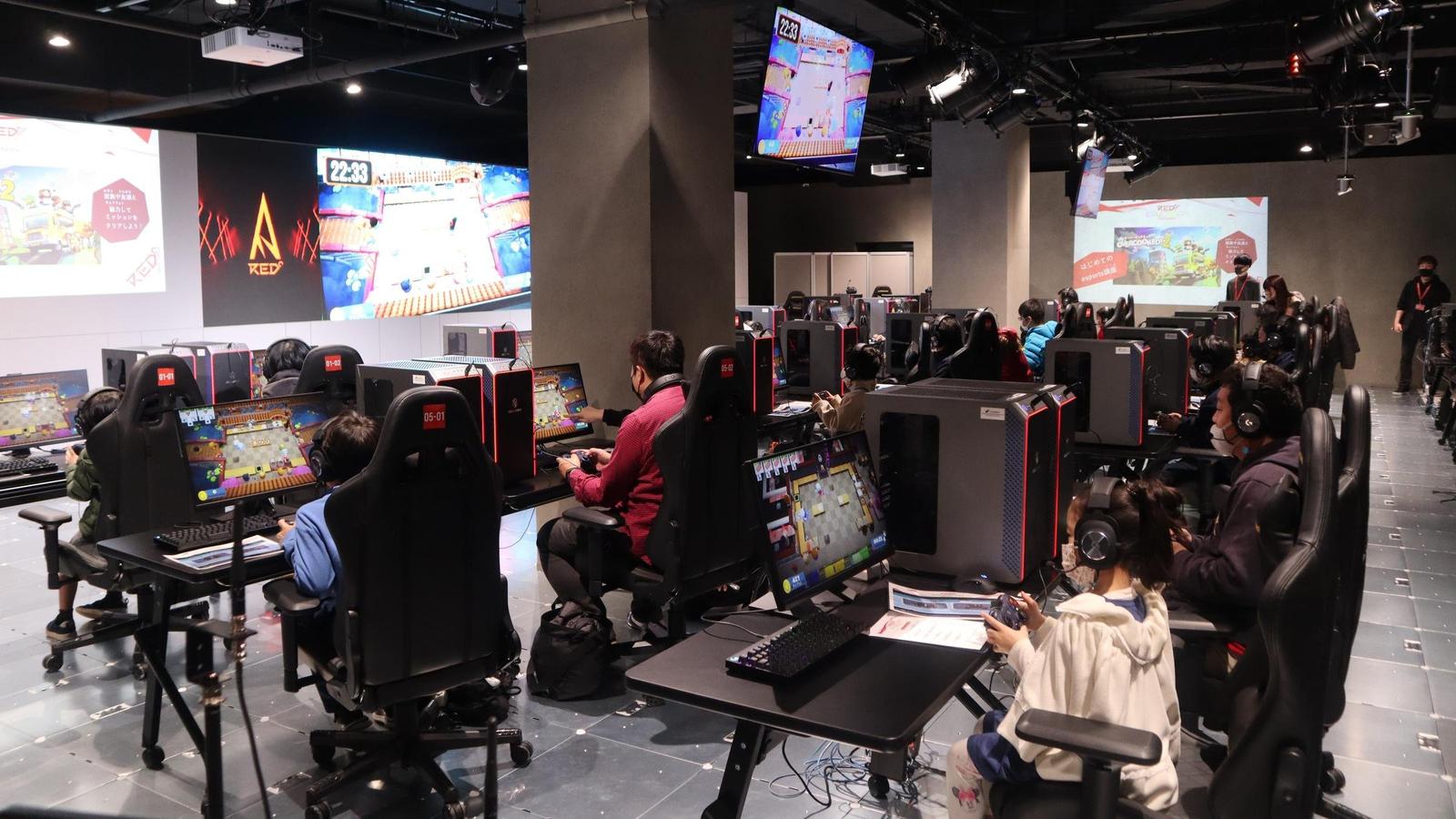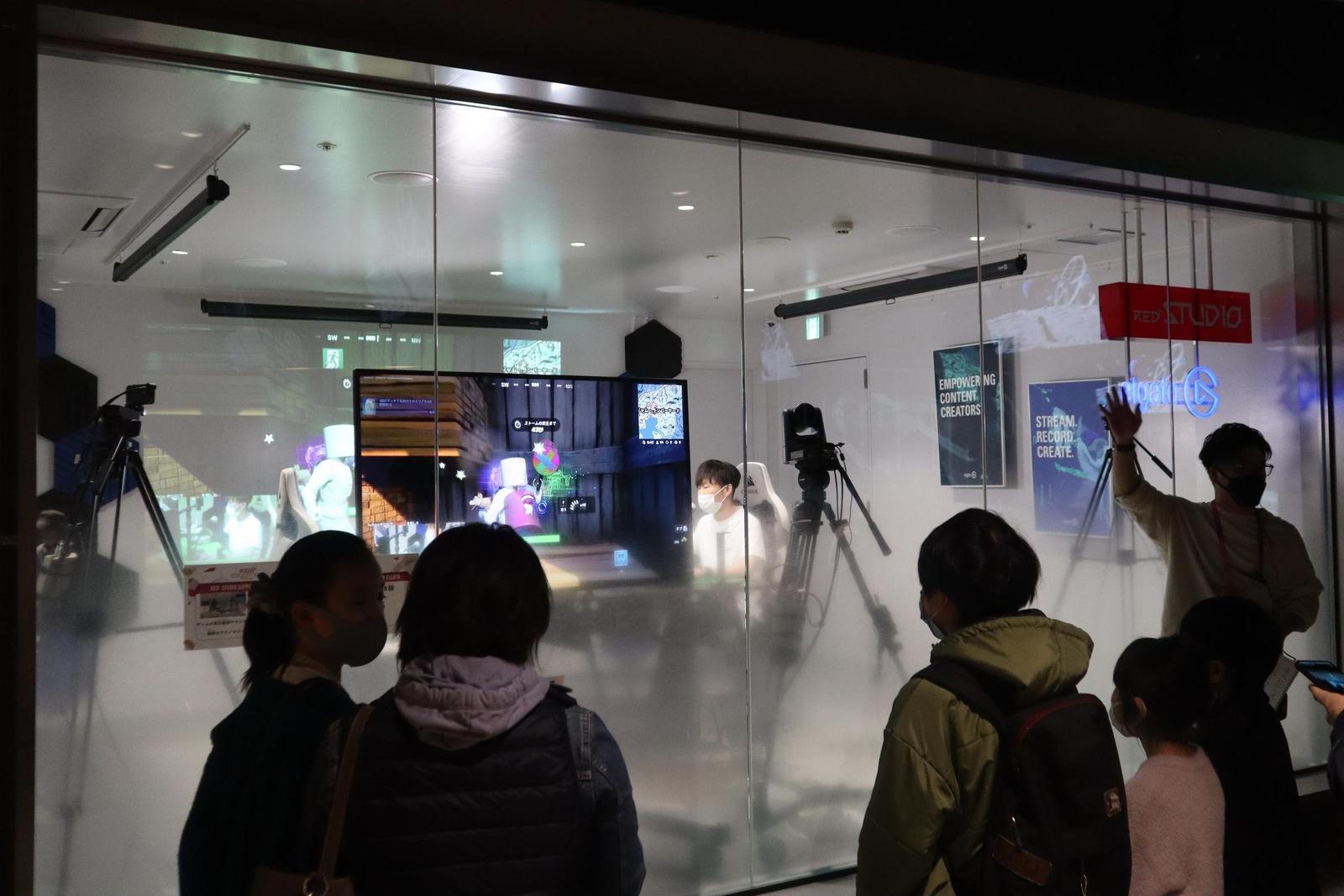 Ahead of its grand opening, local elementary and junior high school students were invited to visit Red° Tokyo Tower together with their guardians. There, they got to participate in "e-Sports for Beginners," a program starring popular video game streamers. The organizers plan to continue hosting such Red° Education Programs, which help children develop the ability to actively cooperate with one another to uncover solutions to problems.
In a multitude of ways, Red° Tokyo Tower is creating touchpoints with games and online communities for a wide range of ages. It is sure to serve as a powerful force driving the development of e-sports in Japan.
RED゜TOKYO TOWER
Location: Tokyo Tower Foot Town 3F, 4-2-8 Shiba-Koen, Minato-ku, Tokyo
TEL: +81-120-210-519
Hours: 10:00 a.m. - 10:00 p.m.
*Follows Tokyo Tower's hours of operation. Closed irregularly.
*See the official website for admission fees and other details.
*One ticket is required per person for admission to Red° Tokyo Tower (3F/4F/5F).
*Information on the park and its attractions is as of May 30, 2022.
https://tokyotower.red-brand.jp/
Interview and writing by Sano Shingo
Photos by Tonomura Seiji
Translation by Amitt