The Origin of Tomo Koizumi's Beauty as Seen in the Frilly Dresses That Fascinate the World
Koizumi Tomotaka is the designer for Tomo Koizumi, the brand that created the costume for MISIA, a popular and talented Japanese singer, when she sang Japan's national anthem at the opening ceremony of the Tokyo 2020 Games. As a creator, what does he hope to achieve?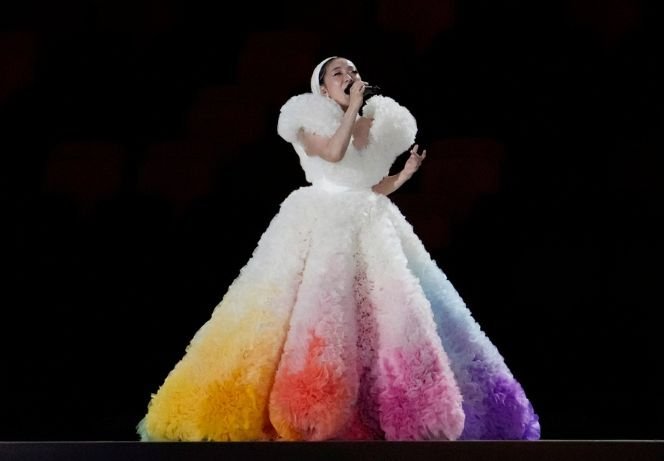 Designer Koizumi Tomotaka entered the limelight when he contributed to a selection of fashion collections in New York in 2019, after being approached by a world-class stylist who was following his Instagram posts. Tomo Koizumi, the brand he personally established, creates one-of-a-kind outfits rather than ready-to-wear pieces. Colorful, voluminous ruffles of organdie are a distinctive, eye-catching feature of the brand's designs.
— What is the starting point of your creations?
I just want to make beautiful things and for them to be loved around the world. Thanks to the positive response to the New York collections in 2019, I have received attractive offers from well-known global and domestic brands to produce exclusive items. But when undertaking collaborative projects with other brands, all kinds of complicated issues arise, such as functionality and cost. This is why at the moment, I prefer to return to a simple, pure notion of beauty. For example, to me, beauty can be found in nature, such as in flowers and foliage. I am attracted to colors and shapes that do not need accompanying concepts or explanations, but that anyone can intuitively find beautiful.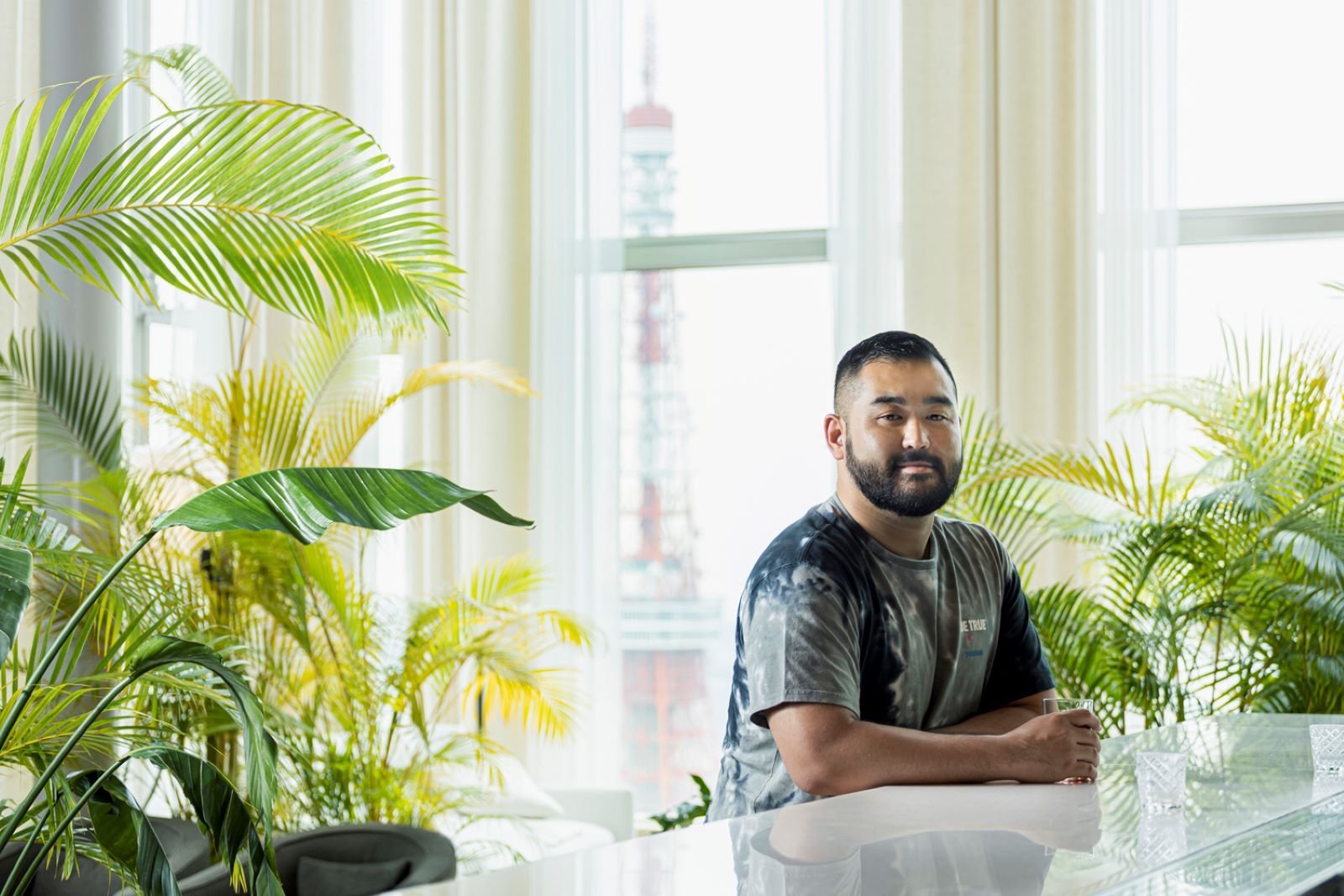 When designing MISIA's costume for the opening ceremony of the Tokyo 2020 Games, given that the Olympics are of huge interest to many people, I went for a simple, pure beauty that was very easy to understand. The dress, inspired by a prism, was composed of pure white ruffles tinged with a variety of colors. I aim to create extraordinary dresses that people will find beautiful without needing to work out why. Ease of understanding might be considered vulgar, but I want to present simple artistic expression that resonates with lots of people in sophisticated ways.
Since the opening ceremony, I have been constantly congratulated by friends and acquaintances, and have even received an email from Anna Wintour, editor-in-chief of Vogue in the US. I was delighted that so many people recognized my work at first glance and that the response was so strong both in Japan and overseas, which made me feel vindicated in what I had set out to do.
— How did you come up with the iconic organdie-frill design?
In the early days when I started the brand, I purchased a variety of fabrics for our portfolio. Of all of these, organdie was the fabric that met all the requirements for creating original work, such as having a wide variety of colors, as well as its inexpensive cost, ease of purchasing, and high quality. Of course, one wrong move and it looks cheap, and it took me a long time to devise the ruffle technique, but organdie is a fabric that allows me to bring out my strengths, such as a use of colors that people consider original.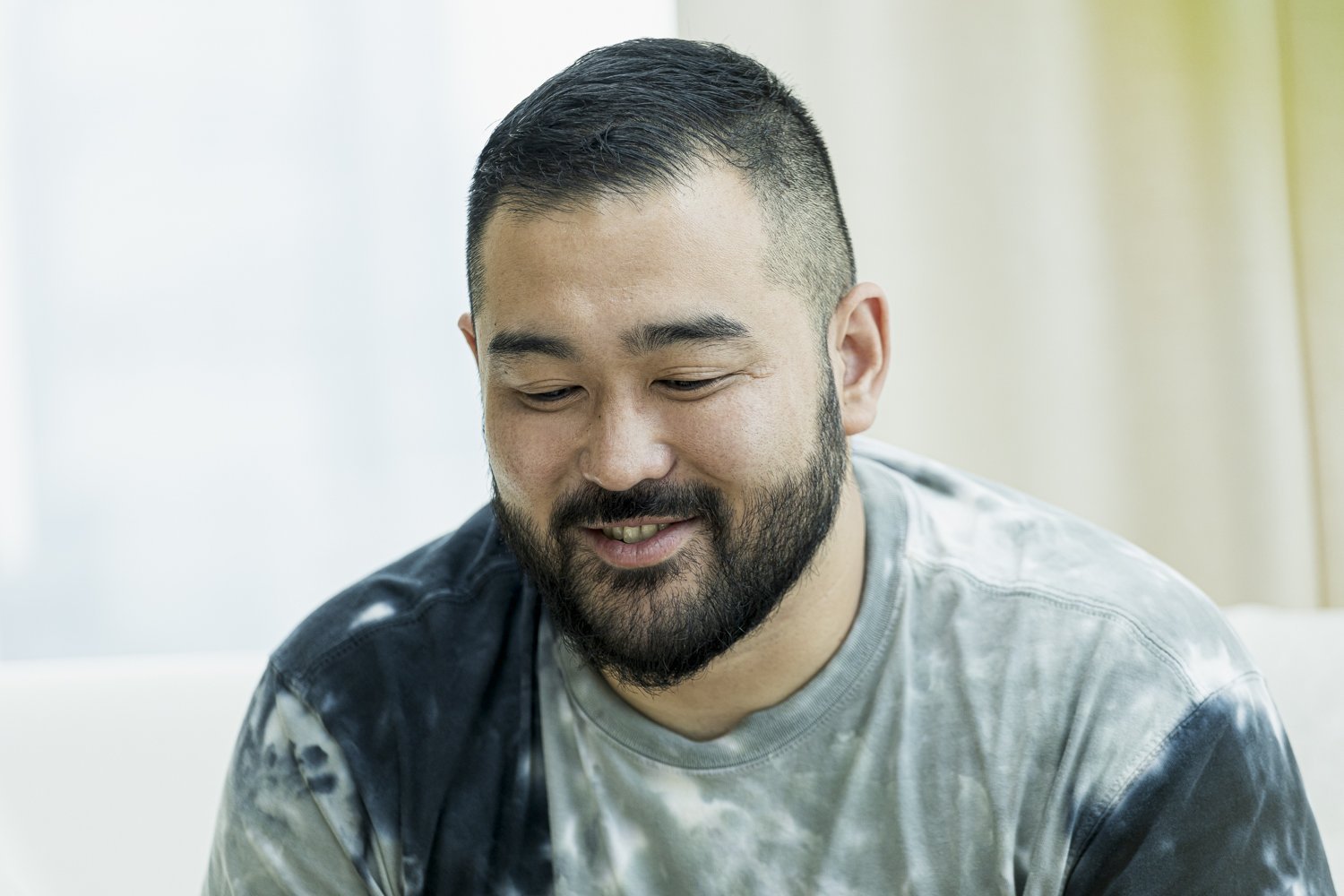 — You're based in Tokyo; what kind of city is this for you as a designer?
From a designer's standpoint, one of the best things about Tokyo is its abundance and accessibility of materials. I am reminded of this asset every time I leave to go overseas. I especially love the fabric wholesale district of Nippori and the secondhand bookstore district of Jimbocho. It is appealing how Tokyo has so many highly specialized areas where you are sure to find what you are looking for. The development of social media has made certain aspects of our lives more convenient, but the ability to access customized goods is very dangerous for creators. Often, I'm inspired by things found by chance—fabrics, old books, whatever. I feel that it is important to treasure the unexpected encounters that come from real-world experiences.
— You're open about being gay. Do you feel your sexuality has any influence upon your work?
My sexuality is one of the major elements of who I am. It's also deeply related to my work. For example, queer culture (an umbrella term for non-heterosexual and non-cisgender minorities), to which I was strongly attracted during my 20s, and "camp," the theme for the 2019 Met Gala fashion festival in New York, are not only beautiful but also playful, humorous, and exaggerated. My own starting point and the foundation of the things I like exist in close connection with my own sexuality. I do pursue beauty, but my work is not just beautiful. It's exaggerated, and it's interesting. Sexuality naturally appears in my work, even if I don't try to make it a theme.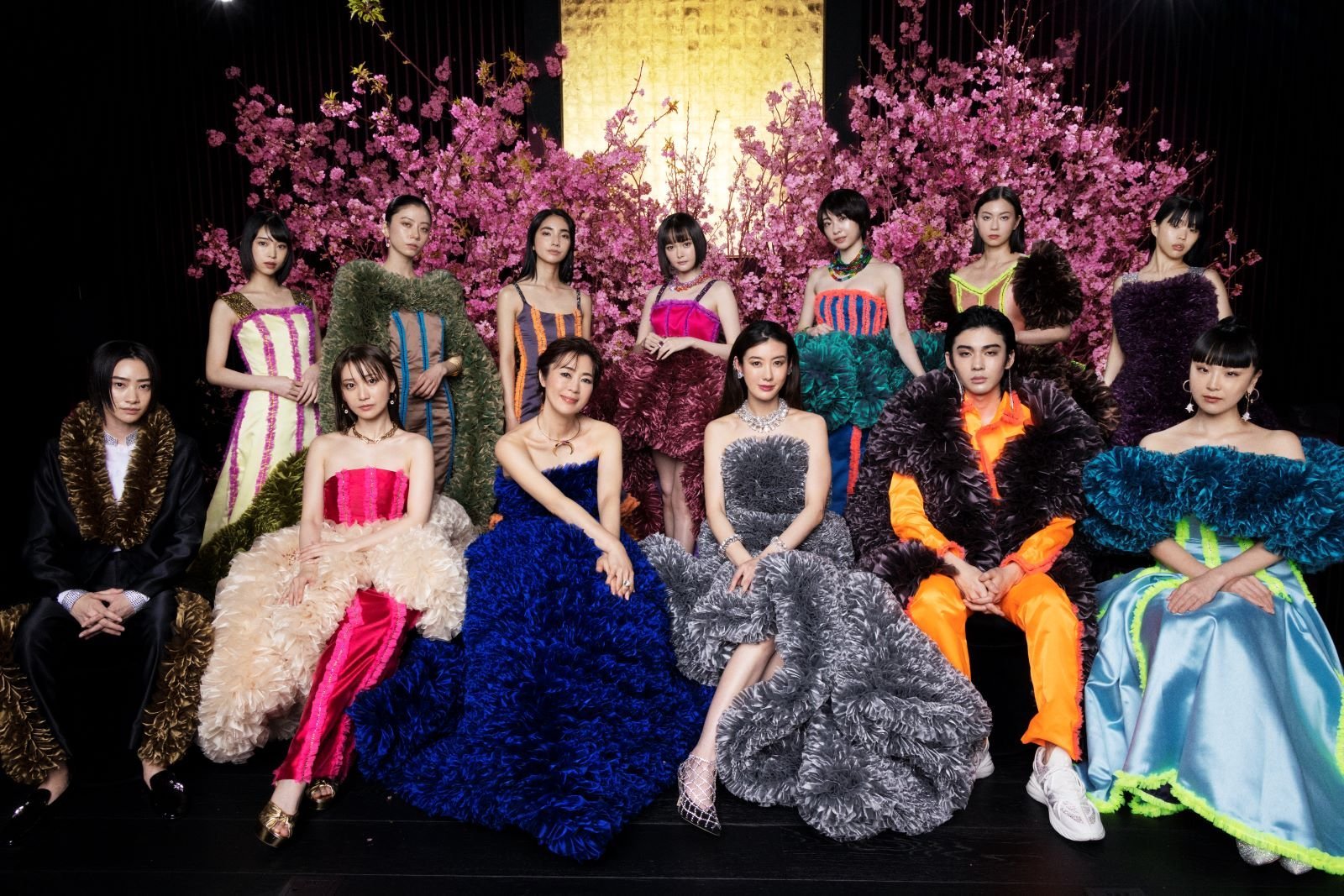 — What are your future plans?
While what I want to express and create, such as the pursuit of beauty and one-of-a-kind outfits, hasn't changed, having remained in Japan throughout the entire COVID pandemic thus far, I'm ready to start working overseas again, hopefully from next year or so. I'm sure it will be a great stimulus for my creative work in Tokyo.
Koizumi Tomotaka
The Tokyo EDITION, Toranomon
Interview and writing by Monzen Naoko
Photos(Portraits) by Sakaki Mirei
Translation by Amitt