Two Tokyo-based Medtech Startups Making Breakthroughs
Medical and nursing care technology has been making vigorous developments of late. In Tokyo, two local medtech startups in particular are making remarkable strides: Triple W Japan Inc., developer of the world's first wearable device for predicting urination, and Holoeyes, Inc., which has made a name for itself with its medical VR applications. What is behind their innovative potential?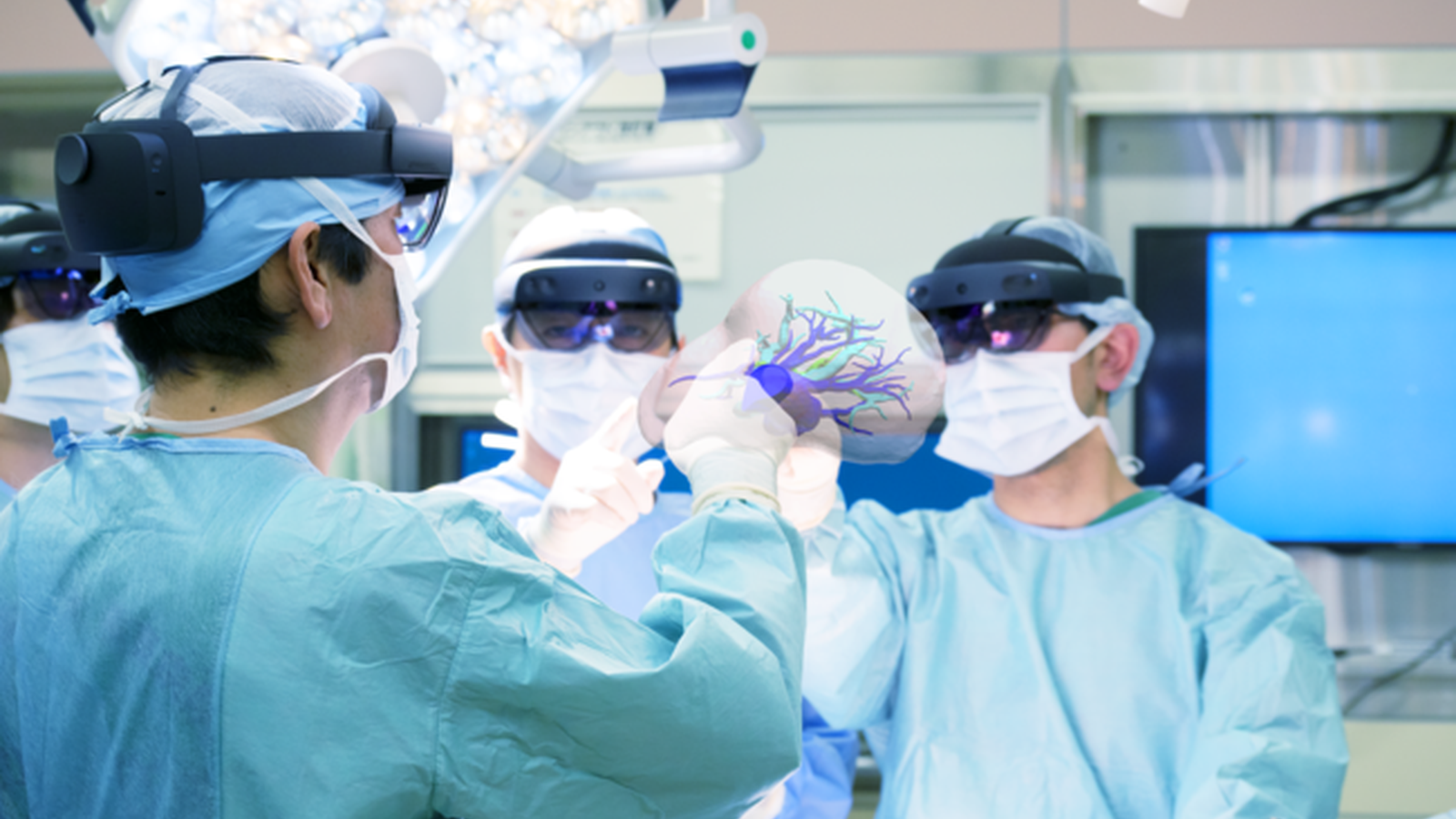 The World's First Wearable Device for Predicting Urination
Tokyo-based Triple W Japan has developed DFree, a wearable urinary incontinence device that uses ultrasound technology to monitor when users will need to relieve themselves. At around 26 grams and equipped with an ultrasound sensor, this compact device is worn on the lower abdomen and measures bladder distension in real time. It connects to a user's iPhone or a dedicated device to show how much urine has accumulated on a 10-point scale and sends a notification when it is time to go to the bathroom.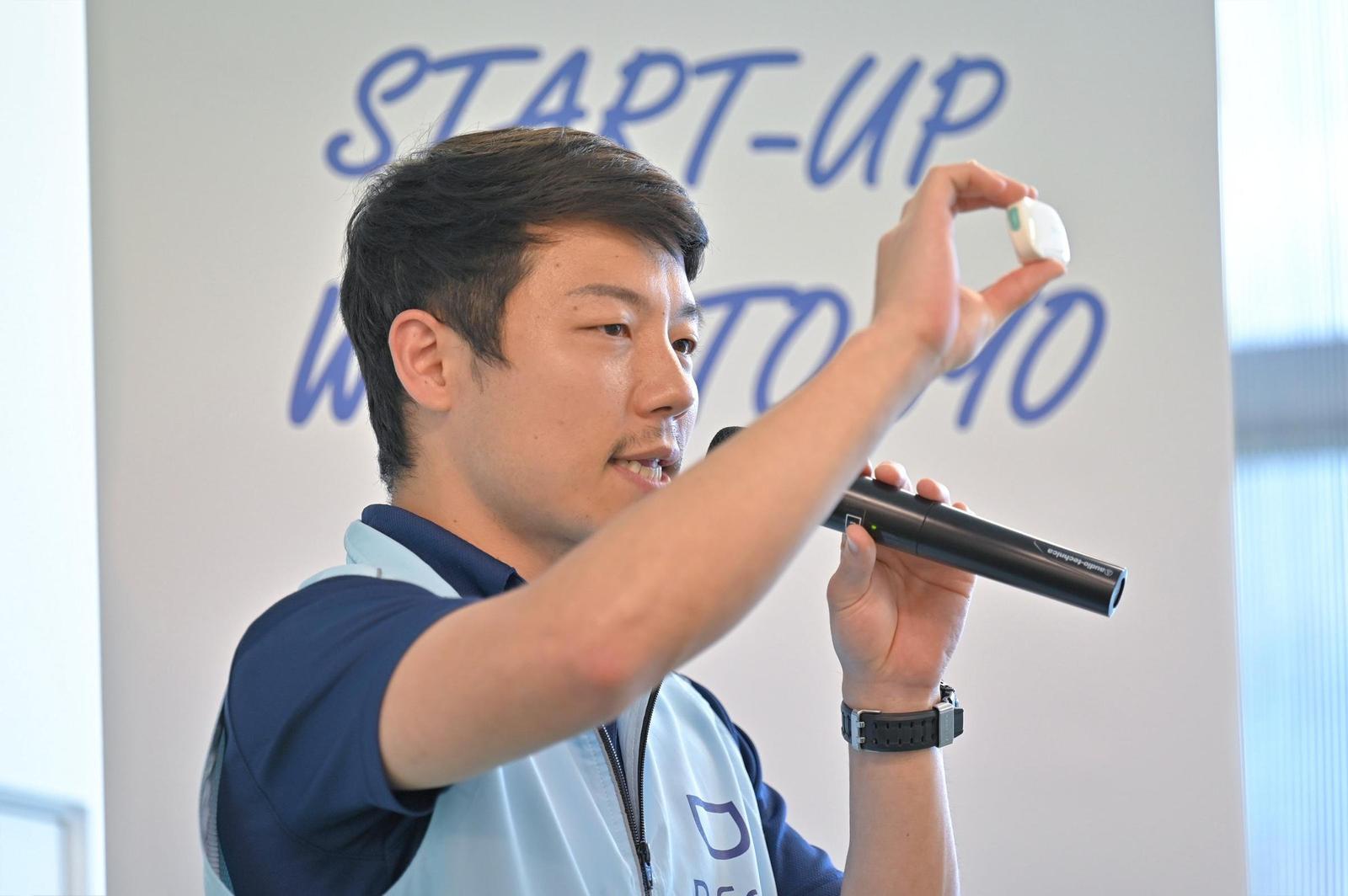 The ability to predict when a user will have to urinate will help lessen anxiety when going out for those struggling with bladder control in their daily lives. It will also help caregivers guide their patients to the bathroom in time, facilitating mess-free urination. Nakanishi Atsushi, who founded Triple W Japan in 2015, explains that excretory care is a common challenge across the globe.
"About 400 million people are said to have excretory problems worldwide. That includes not just the elderly but also those receiving in‐home care after a stroke, those with mild dementia, and youths with intellectual impairments. In a lot of cases, these people may not make it to the bathroom in time or may not be able to communicate their needs. Giving up on measures meant to support their independence that would have otherwise been successful, they start using disposable diapers instead.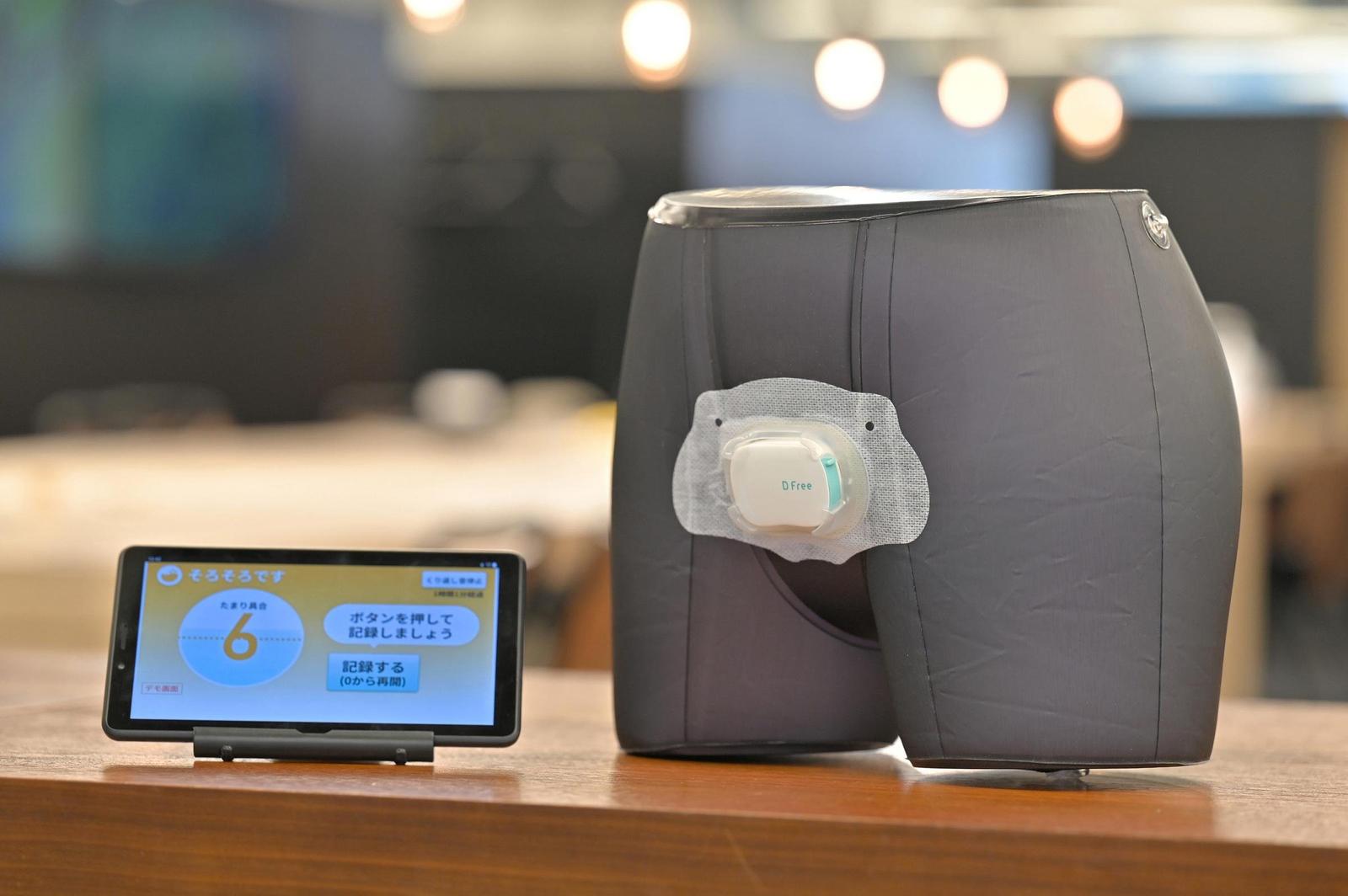 Nakanishi says that he wanted to start a business in the healthcare field with a more global perspective based on his experience as a JICA Overseas Cooperation Volunteer and studying abroad in the United States. Together with some classmates, he researched the idea of a wearable device that could predict when a user would need to urinate. Eventually, they were able to commercialize the world's only long-term bladder monitoring solution using ultrasound technology, which is widely used in clinical examinations. After rolling out the product in collaboration with a metropolitan hospital in Tokyo, the majority of patients saw an improvement in their level of urinary independence.
"Our product is now being used at about 300 facilities nationwide, and we've expanded into 20 countries around the world. Bathroom-related problems affect people's sense of dignity, and being able to urinate without issue can help reinvigorate people's lives. Moving forward, we want to further our development and make it possible to predict bowel movements by monitoring the large intestine."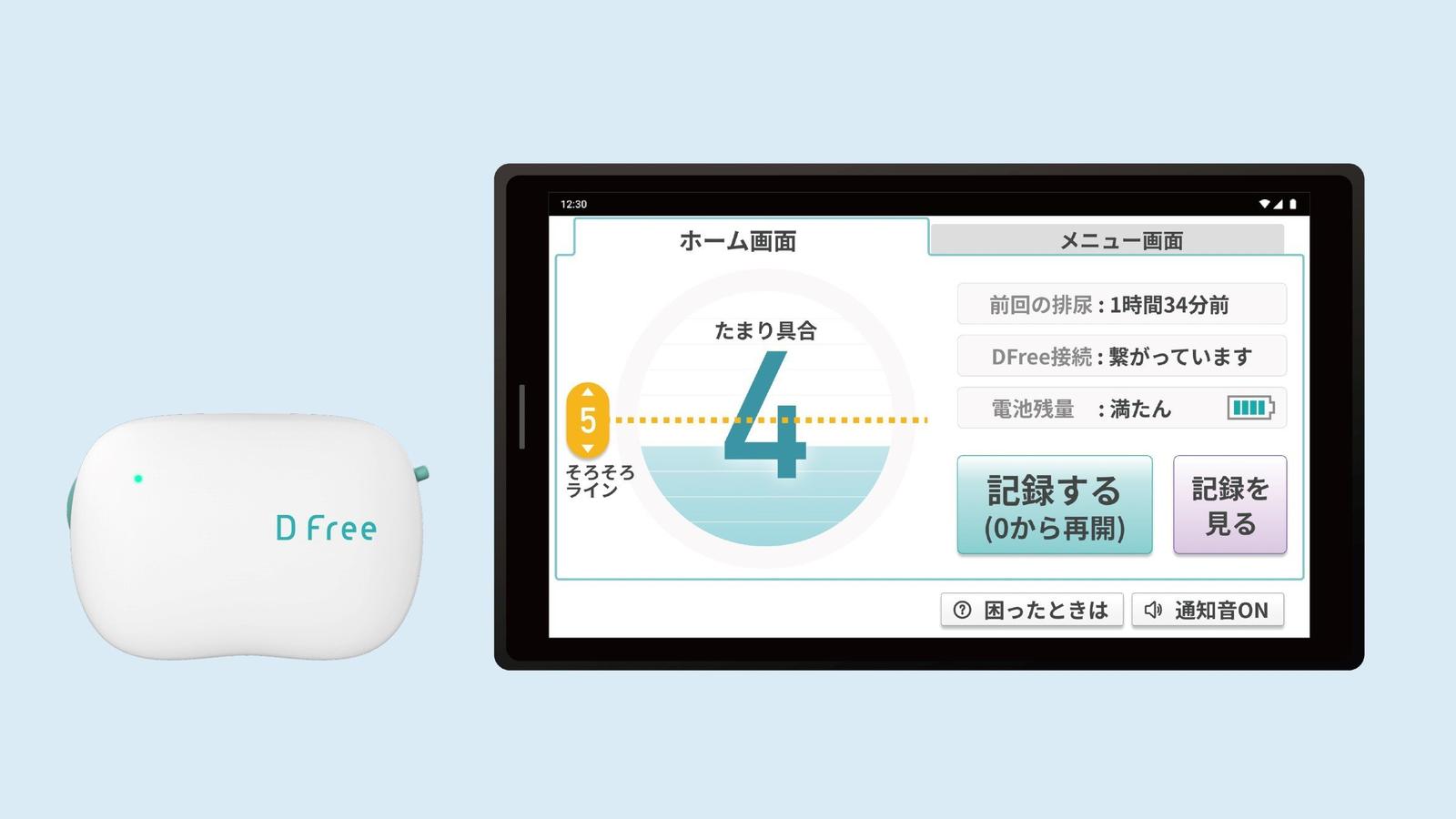 The age-tech market, which supports the elderly in their daily lives, is gaining momentum worldwide. Devices like these that are effective in helping people with bathroom issues to go by themselves, and, in turn, reduce the heavy burden of nursing care, are sure to draw more and more interest.
Bringing Advanced Medical Techniques to the Masses with VR
Tokyo-based Holoeyes, meanwhile, was founded in 2016 as a tag-team effort between a practicing surgeon and a VR app engineer. Together, they developed the medical imaging software Holoeyes MD that helps medical professionals improve their techniques. The software converts CR and MRI images into 3D models in as little as 10 minutes. Wearing a VR headset, the 3D surgical data on organs and other parts of the body is projected in front of the user as though they could touch it. The technology can be used during preoperative planning meetings and for training as well.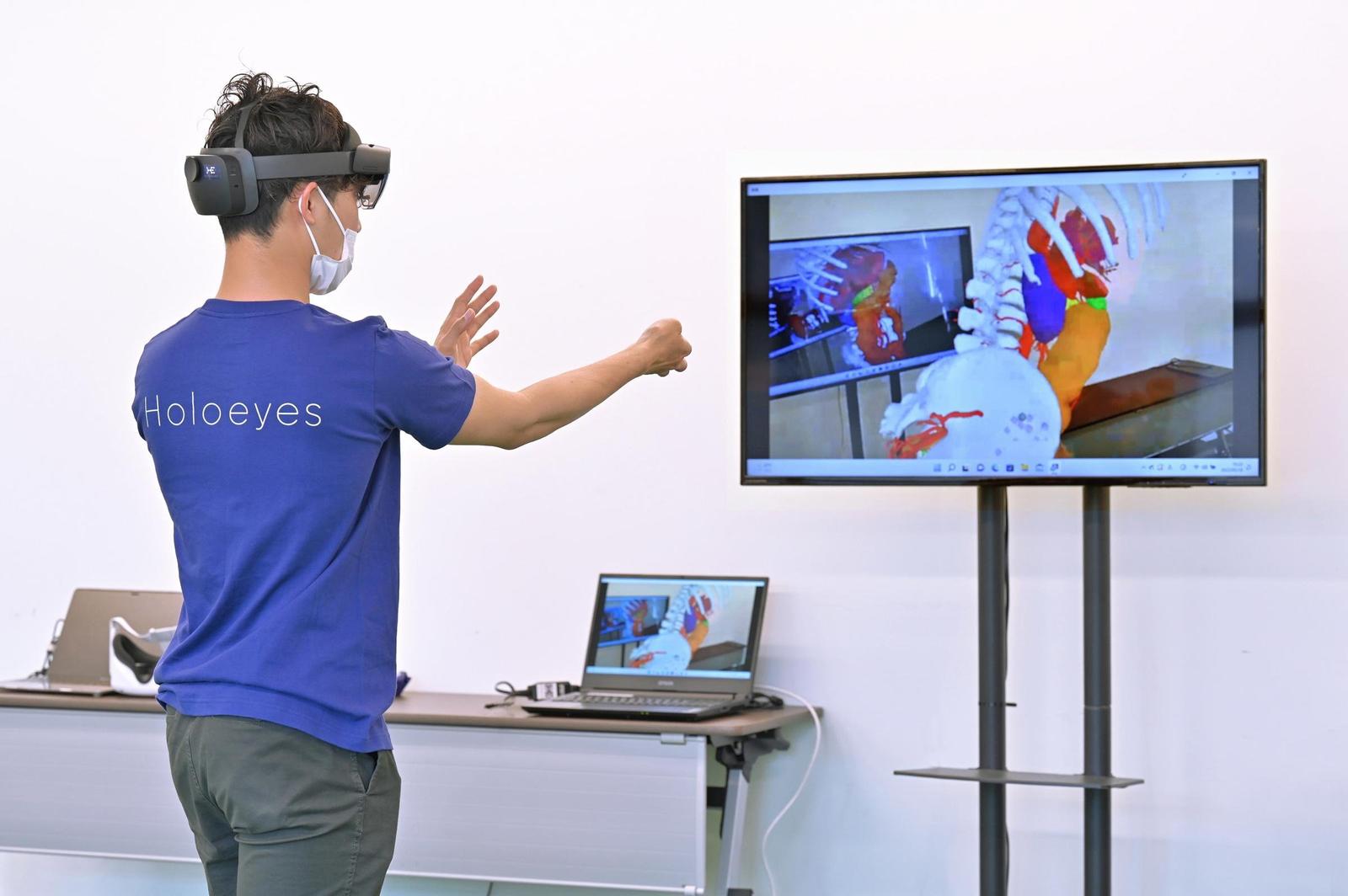 Holoeyes MD is the only medical imaging service in Japan certified as a medical device, which is why it has actually been able to be used in hospitals, establishing evidence of its efficacy. Business Manager Nakamura Kazuya explains his vision for the venture.
"VR simulations are helpful for training students and junior physicians too. If more doctors are able to acquire more knowledge and expertise, we can open up fields of discipline that have only been mastered by a handful of veterans."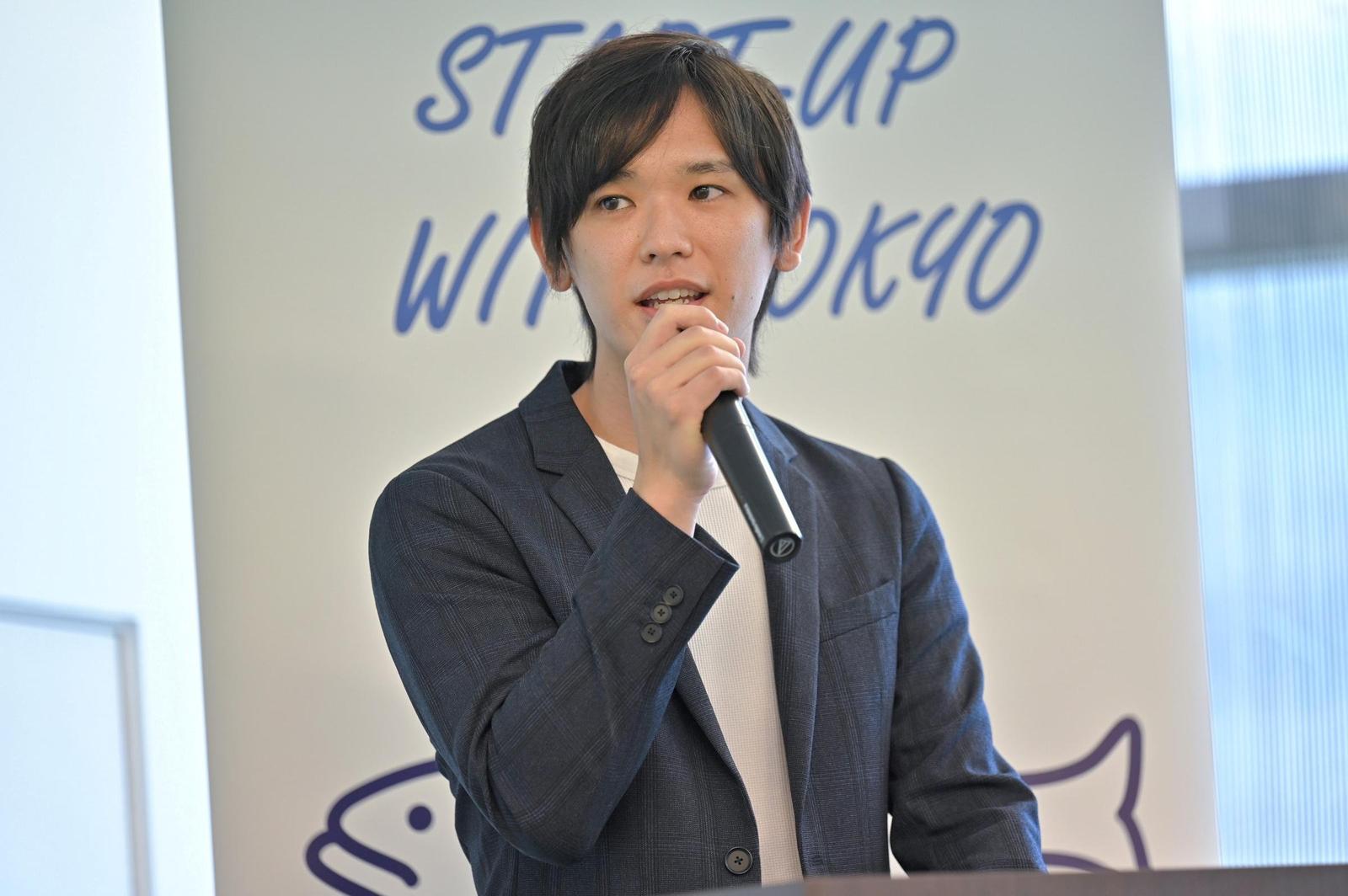 Establishing Efficacy with Support from TMG
Triple W Japan and Holoeyes were both selected for the King Salmon Project, an initiative run by the Tokyo Metropolitan Government (TMG) to support startups. Through the project, TMG helps promising startups have their products and services be adopted on-site by metropolitan government departments and expand overseas.
User feedback is essential in spreading and improving new technologies, but the barrier to entry for new devices is high in the medical and nursing care world. With support from TMG, Triple W Japan and Holoeyes were both able to establish product efficacy at metropolitan hospitals, which is said to have led to major breakthroughs for them. They have now expanded their sales channels overseas, and investors are sure to be keen on these fast-growing Tokyo-based startups.
Interview and writing by Iwasaki Kaori
Photos by Tonomura Seiji
Translation by Amitt