The Track Athletes Pursuing a Common Dream in Tokyo
Track athletes Abraham Guem of South Sudan, the world's newest country following its independence in 2011, and Kusu Yasunari of Japan had the chance to meet as a result of the Tokyo 2020 Games. Now, the two are pursuing a new dream in the Japanese capital.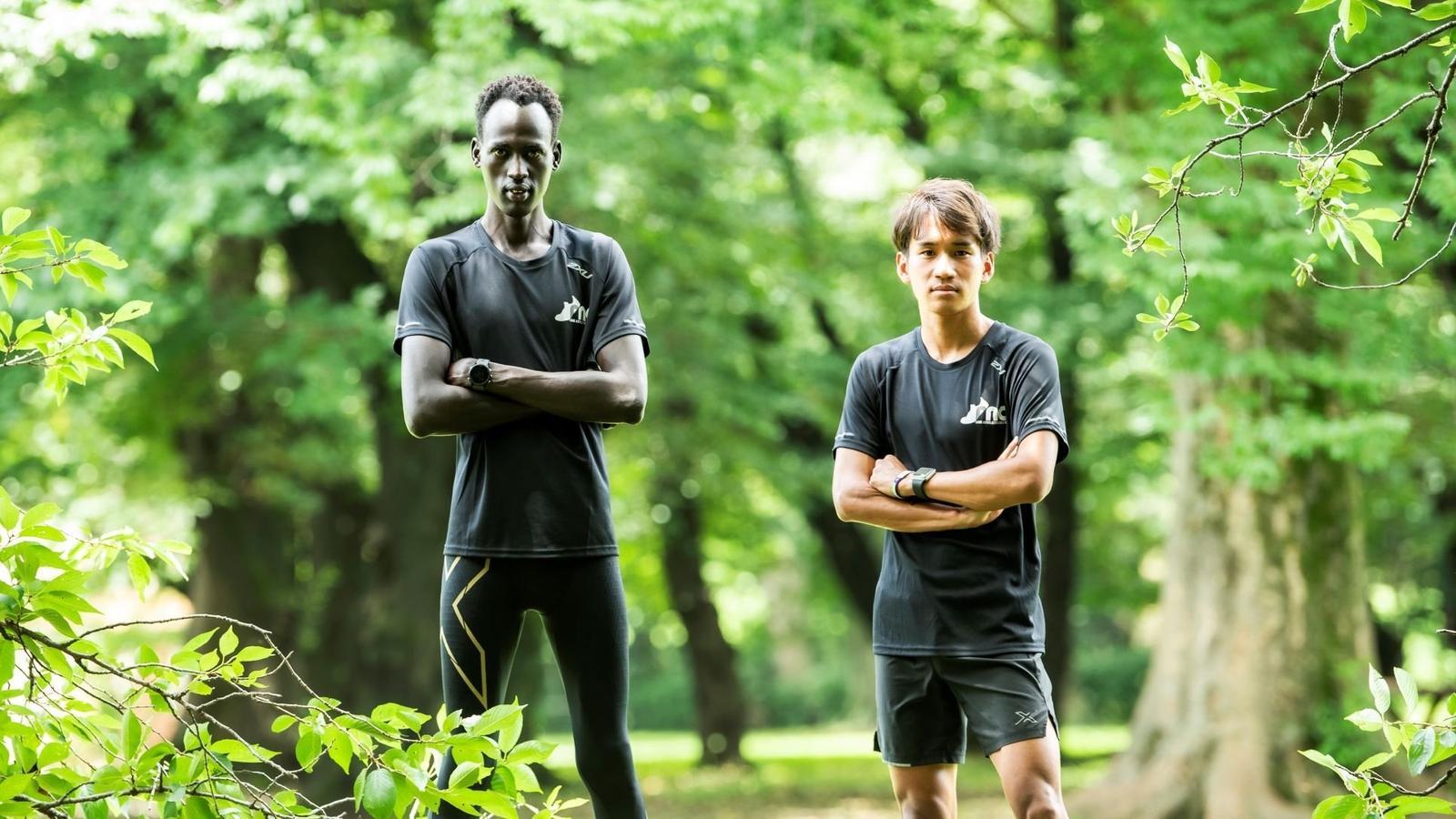 After the 2020 Games, Kusu Welcomes Abraham to the Team
In 2011, South Sudan broke off from Sudan and became an independent nation following an extremely long series of civil wars that date back to 1955. Armed struggles continued thereafter and, though placed in a difficult situation, track athlete Abraham Guem came to Japan in 2019. His eyes were set on competing in the Men's 1500m Athletics competition at the Tokyo 2020 Olympic Games. Though he was eliminated in the preliminary round, he shaved two seconds off his personal best with a time of 3:40.86, a new record for South Sudan.
He returned home after the Games, but in 2022 came back to Japan once again. He had been invited by fellow athlete Kusu Yasunari, representative of the Ami AC Sharks professional middle-distance track team. What was the reason behind this invitation, and what do the two envision for the future of track?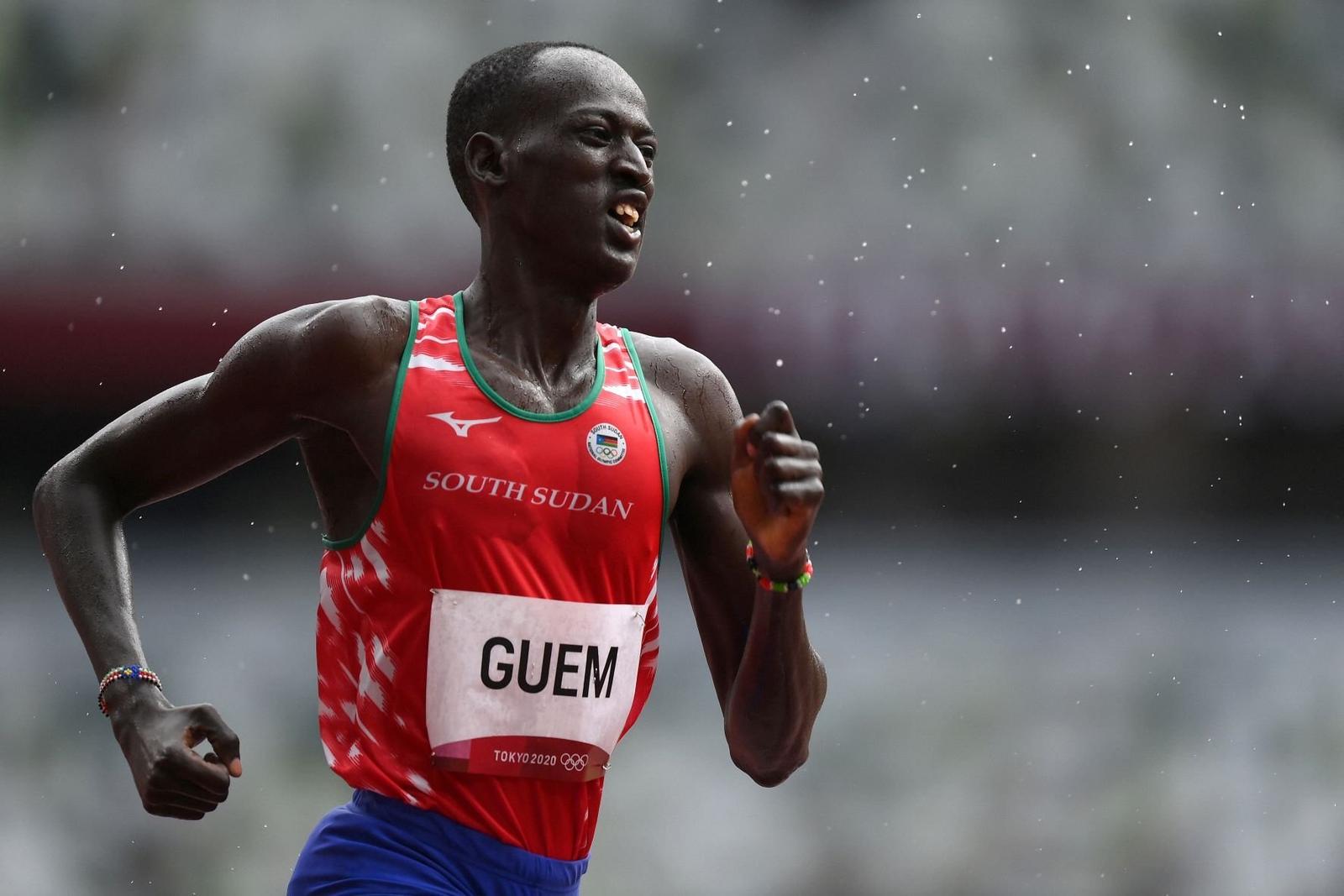 — Could you tell us about how you two met?
Kusu Yasunari: I first met Abraham in March 2021, when the South Sudan team had their training camp in Maebashi City, Gunma Prefecture. At the time, the Games were in jeopardy due to the COVID-19 pandemic. Abraham said, "In South Sudan, cheering for our country's athletes as they compete in the Olympics helps tribes at odds with each other overcome the barriers between them. I want to run at the Olympics for the sake of peace in South Sudan." Hearing about the thoughts and feelings of this athlete from overseas really reminded me of the power of sports.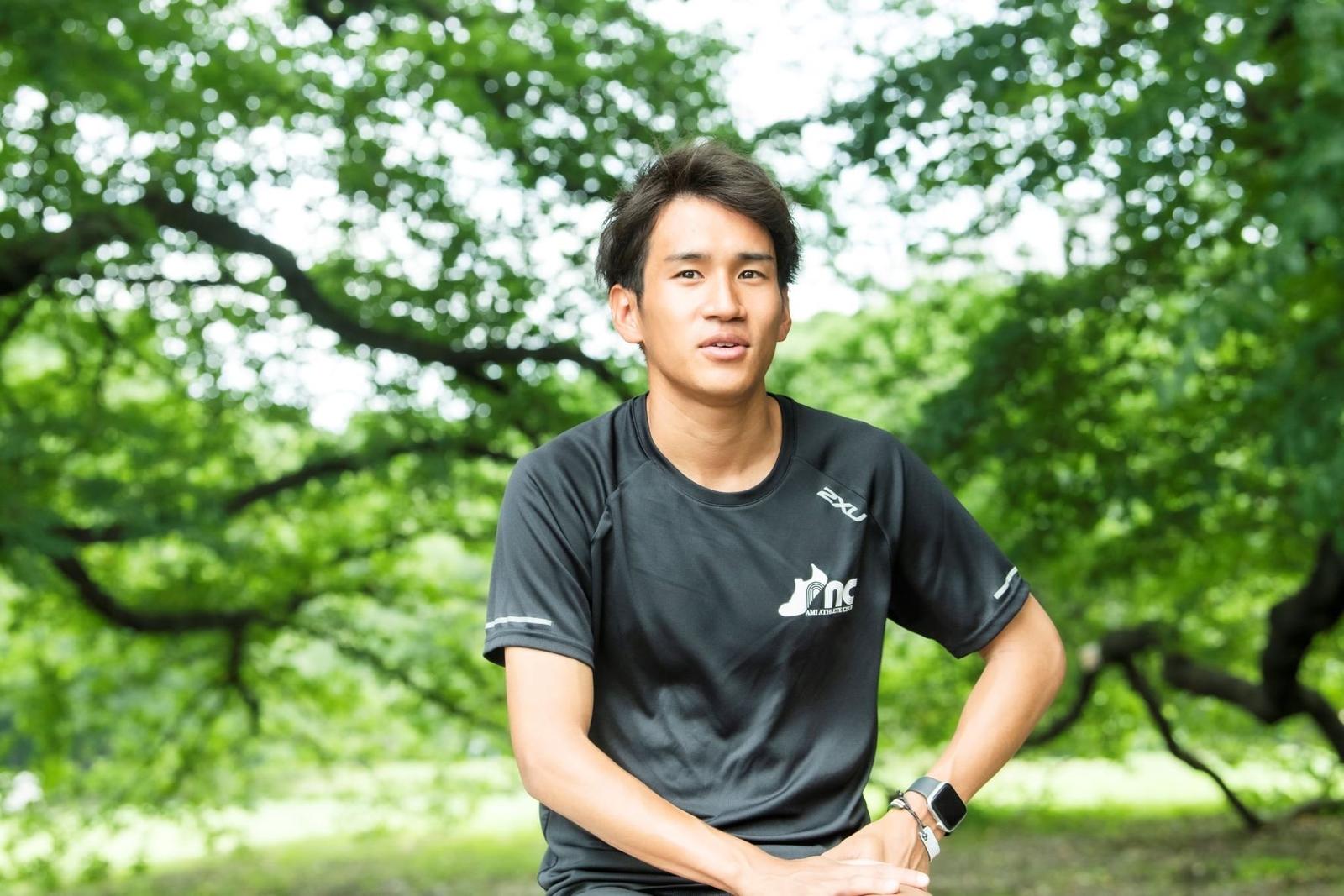 — Abraham, how did it feel competing at the Tokyo 2020 Games?
Abraham Guem: The Tokyo Olympics helped me understand my own potential. I also had the opportunity to make friends from all over the world, and now I'm able to provide for my family. I believe that my success as an athlete will give hope to the people of my country. When I told Kusu that I want my athletic activities to help contribute to the future of South Sudan, he sympathized with me.
Kusu: Abraham's goal is also my goal. I want to share the true value of sports with as many people as I can and make a difference in society, too. I was worried about whether he'd be able to keep training after the Olympics finished because I knew that his circumstances and finances were tough. So, I called him up and said, "Let's do this together."
Abraham: I'd also received an invitation from a university in Maebashi City, so I had a dilemma, having to choose between these two opportunities for which I was truly grateful. But I have my sights set on the 1500m event at the 2024 Paris Olympics, so I decided to join my good friend Kusu's middle-distance team. I think that together, we can keep growing.
We've been getting in good practice here in Tokyo. I'm able to focus 100% on my training, without being bothered by other things, and it's improved my performance too. I broke my own record in Hokkaido the other day. With such a good training environment, I should be able to run even faster.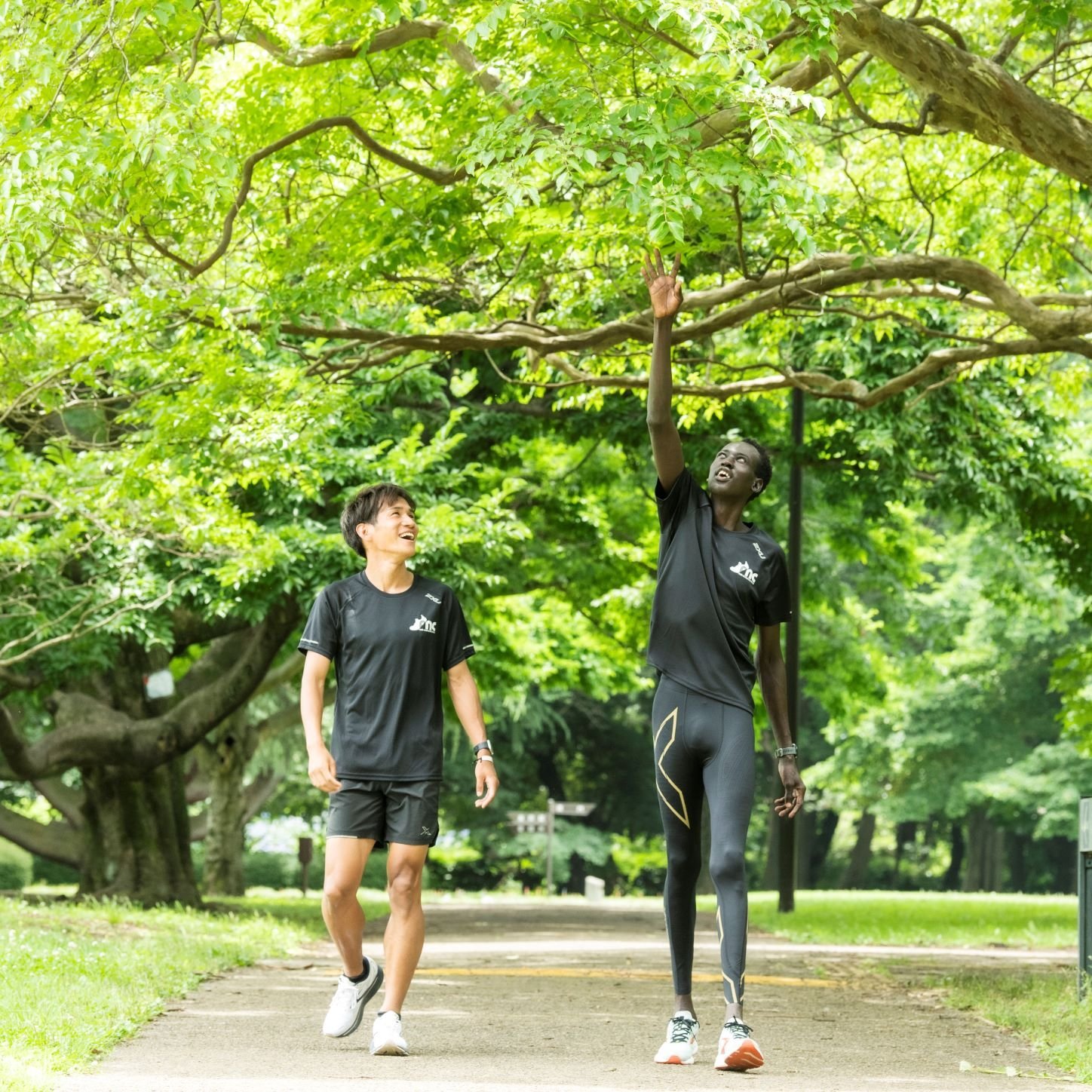 — In addition to being a professional athlete, Kusu, you're also involved in coaching local runners as well as junior and senior high school students. Why is that?
Kusu: Ami AC Sharks offers membership-based workshops for the public here in Tokyo. Seeing our members move their bodies in a way that feels good for them and encouraging one another made me realize something new about the value of sports. It's not just about aiming for the top, and just because you're fast doesn't mean you're great. If you only find meaning in winning, then it's a binary—0 or 1, you win or you lose. If I wasn't doing these workshops, my life as an athlete wouldn't be as fulfilling.
Abraham: I joined in once and it was so much fun that I want to take part again. South Sudan isn't properly set up for people to engage in sports. That's why one of my goals is to eventually open up a sports school back home. I share the same kind of dream as Kusu, and seeing his work is really empowering. I want to take what I've learned through track in Japan and bring it to the athletics community in South Sudan.
— Your dreams are going to spread around the world.
Abraham: I reached my goal of running for South Sudan at the Tokyo 2020 Games, but my performance at the competition wasn't good enough. I want to make it to the finals at the Paris Olympics and finish with a strong time.
Kusu: Abraham is strong on the big stage, and he's determined to take on the world's top athletes. I'm almost scared of just how fast he'll become (laughs). Personally, it's been thanks to partner companies that I've been able to pursue my dreams and lead a rewarding life as a professional athlete. That's why as the Representative of Sharks Inc., which runs Ami AC Sharks, I want to help find companies willing to support Abraham too. The team and I are going to have to work hard to keep up with him.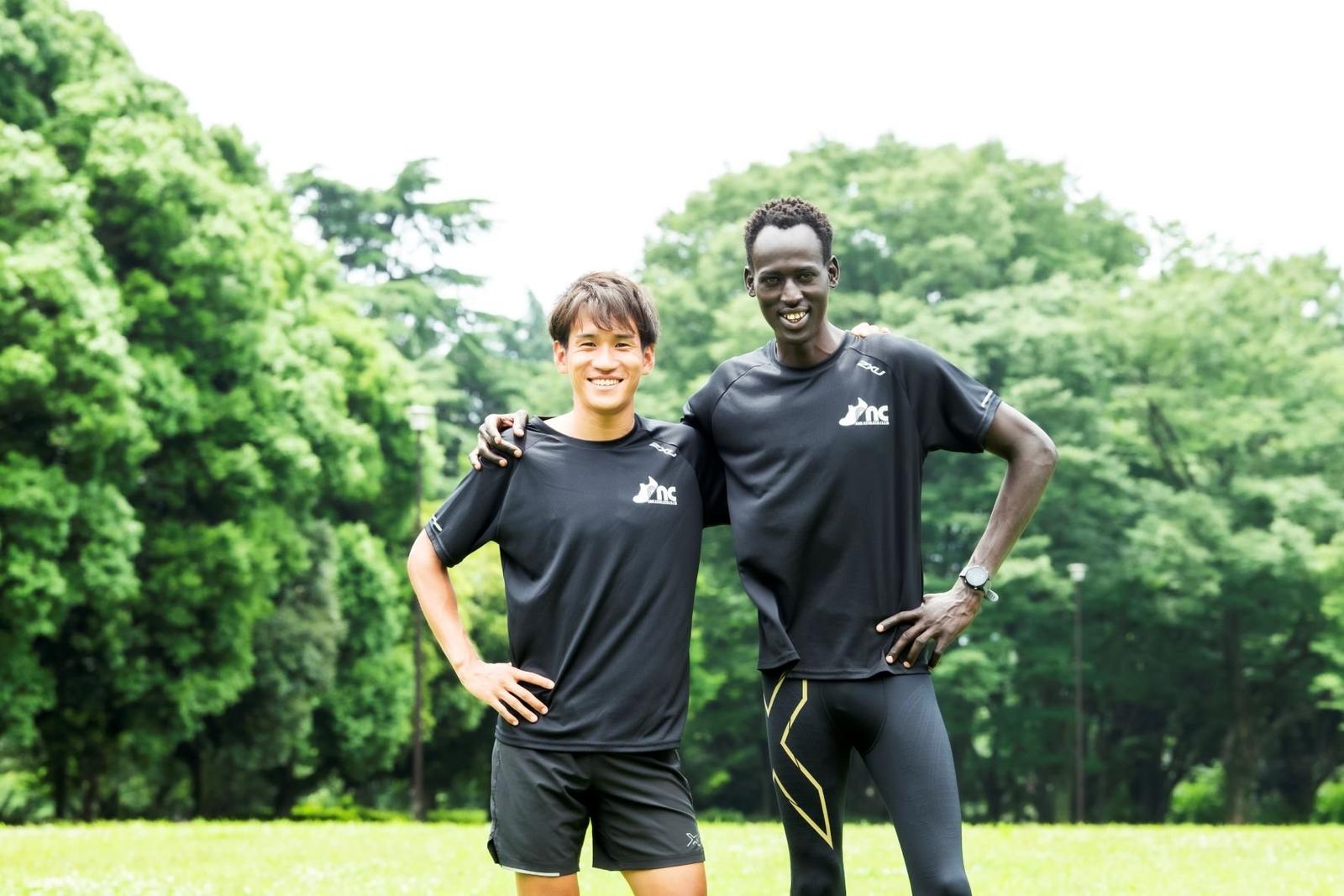 Interview & Writing by Imaizumi Aiko
Photos by Hiraiwa Toru
Translation by Amitt