Kintsugi: The Art of Breathing New Life into Broken Pottery
The Japanese art of kintsugi, popular across the globe, gives new life to broken and chipped tableware. We spoke with Matano Yuki about TSUGUTSUGU, her new platform spreading this cultural practice.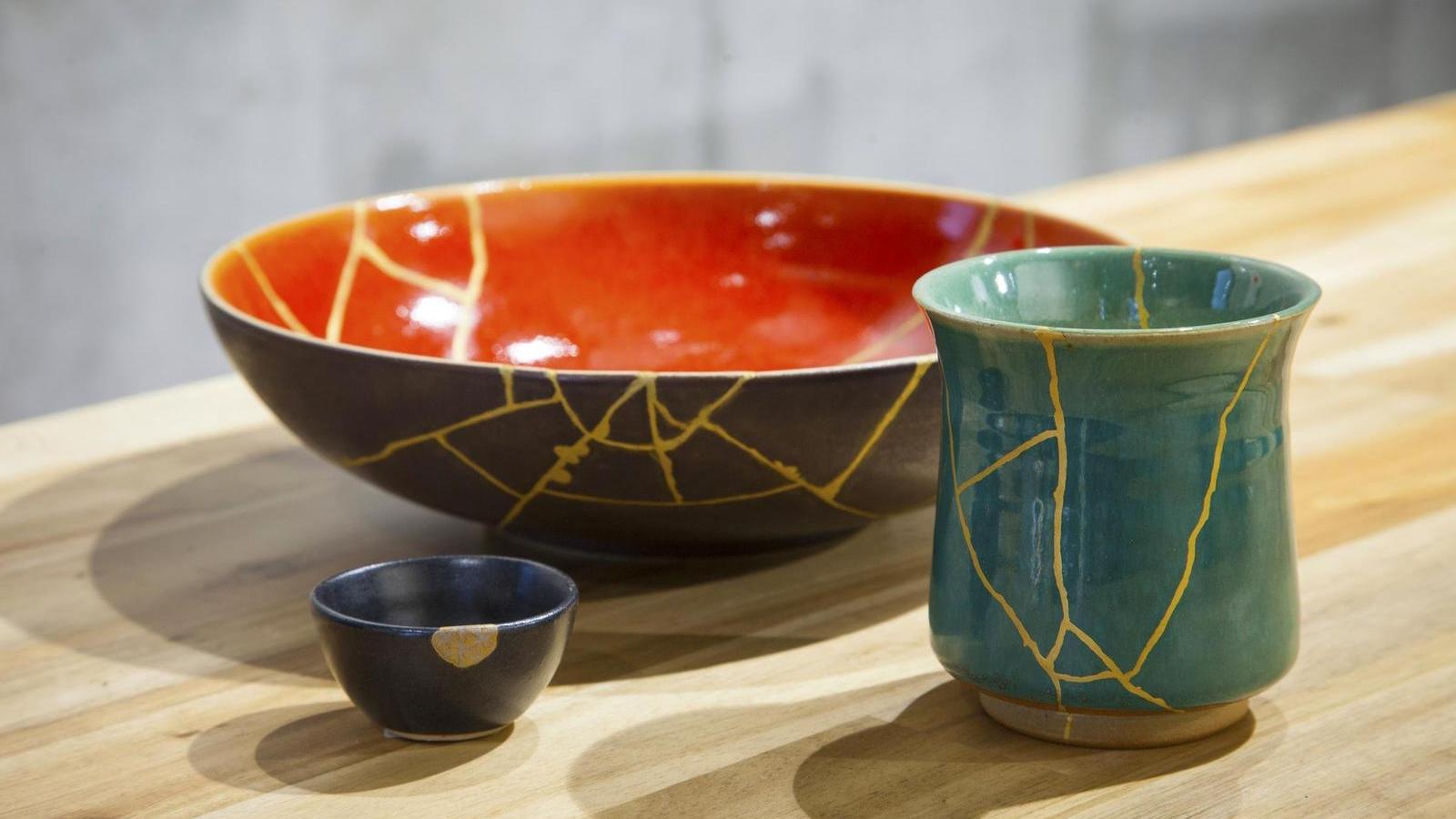 A Shared Notion of Turning Imperfection into Strength
Kintsugi is a traditional technique used to repair broken ceramics using lacquer and other natural materials. It was born of the tea ceremony culture that began in the Muromachi period (1336-1573). By deliberately incorporating the cracks, chips, fissures, and flaws found on pieces of pottery within their repair, they are reborn as a work of art and go on to live another life. Tsugu Tsugu Inc. (Tokyo), founded by Matano Yuki, has rolled out a suite of services connecting people with broken pieces in need of repair with kintsugi masters and amateurs looking to try their hand at the practice themselves.
Matano, who was working at a pharmaceutical company at the time, happened to stumble upon the art of kintsugi when she broke one of her cherished ceramics. "Even though I'm Japanese, I had no idea that kintsugi even existed. I really sympathized with the notion of turning imperfection into strength, and I wanted to share the art with as many people as possible."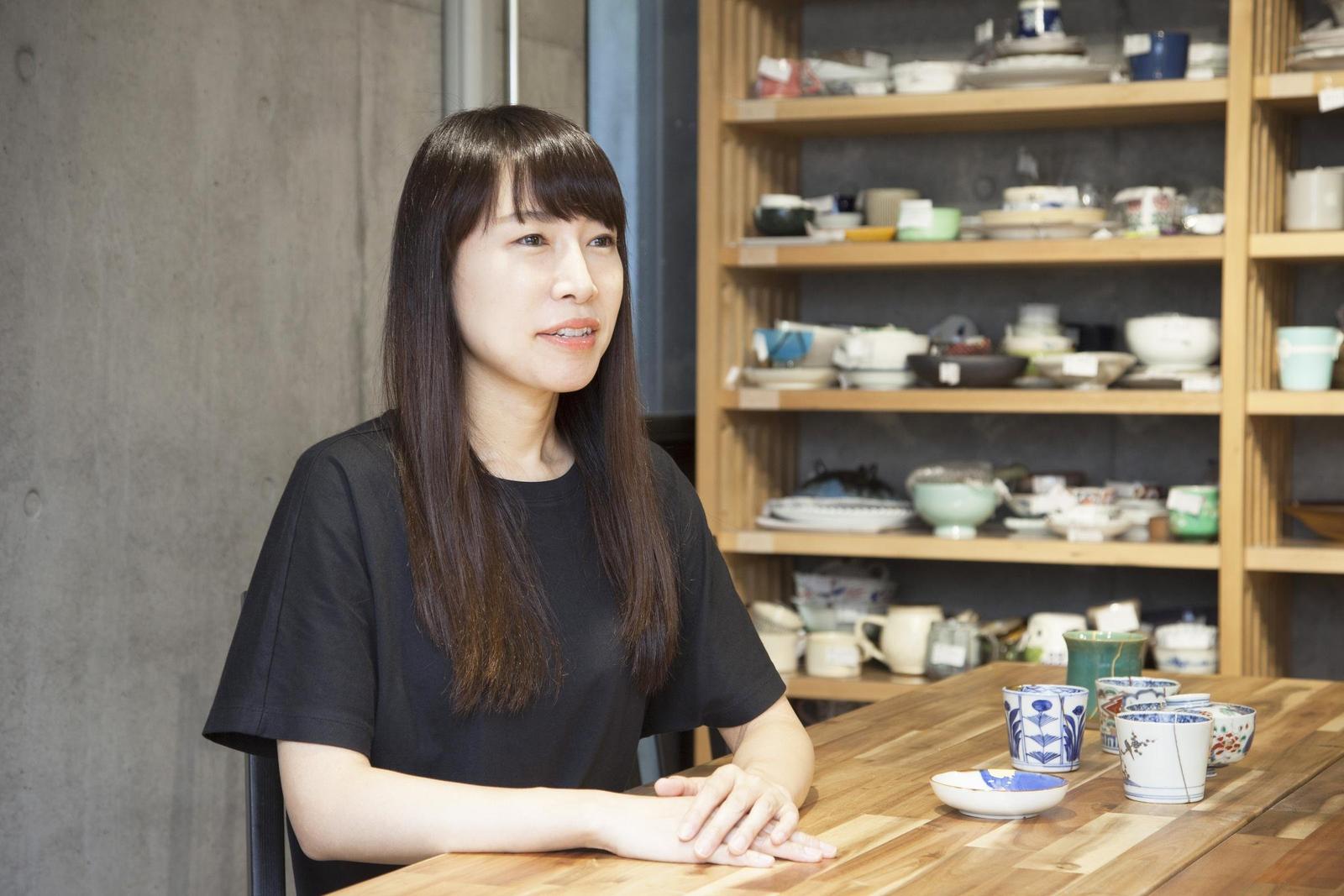 Providing a Place for Connecting Crafters and Clients
In 2021, Matano opened a studio in Tokyo's Ebisu district teaching kintsugi classes and workshops. While doing so, she ran an online survey to understand people's needs. She found that of the 200 respondents, 30% said they had chipped pieces of pottery that were too important to them to throw away. The amount of people aware of kintsugi was also up compared with a previous survey she ran two years ago. "Over these past two years, the uniquely Japanese mottainai spirit of regret over waste, the restrictions placed on going out in the wake of the COVID-19 pandemic, and people's increased appreciation for the importance of conscientious living have all coalesced. I think that may be what's drawn so many people to kintsugi, which values objects with love and care."
Tsugu Tsugu offers kintsugi services for repairing broken ceramics as well as workshops teaching kintsugi techniques. The company also sells kintsugi kits alongside pieces they have repaired. Meanwhile, through the kintsugi matching platform "TSUGUTSUGU," they have rolled out a service introducing kintsugi crafters from across Japan on a dedicated website. "Kintsugi involves very time-consuming work. Even a simple repair can take anywhere from two months to more than six. I can't fulfil all of our orders by myself. That's why we provide a place that brings crafters and clients together from all over the country."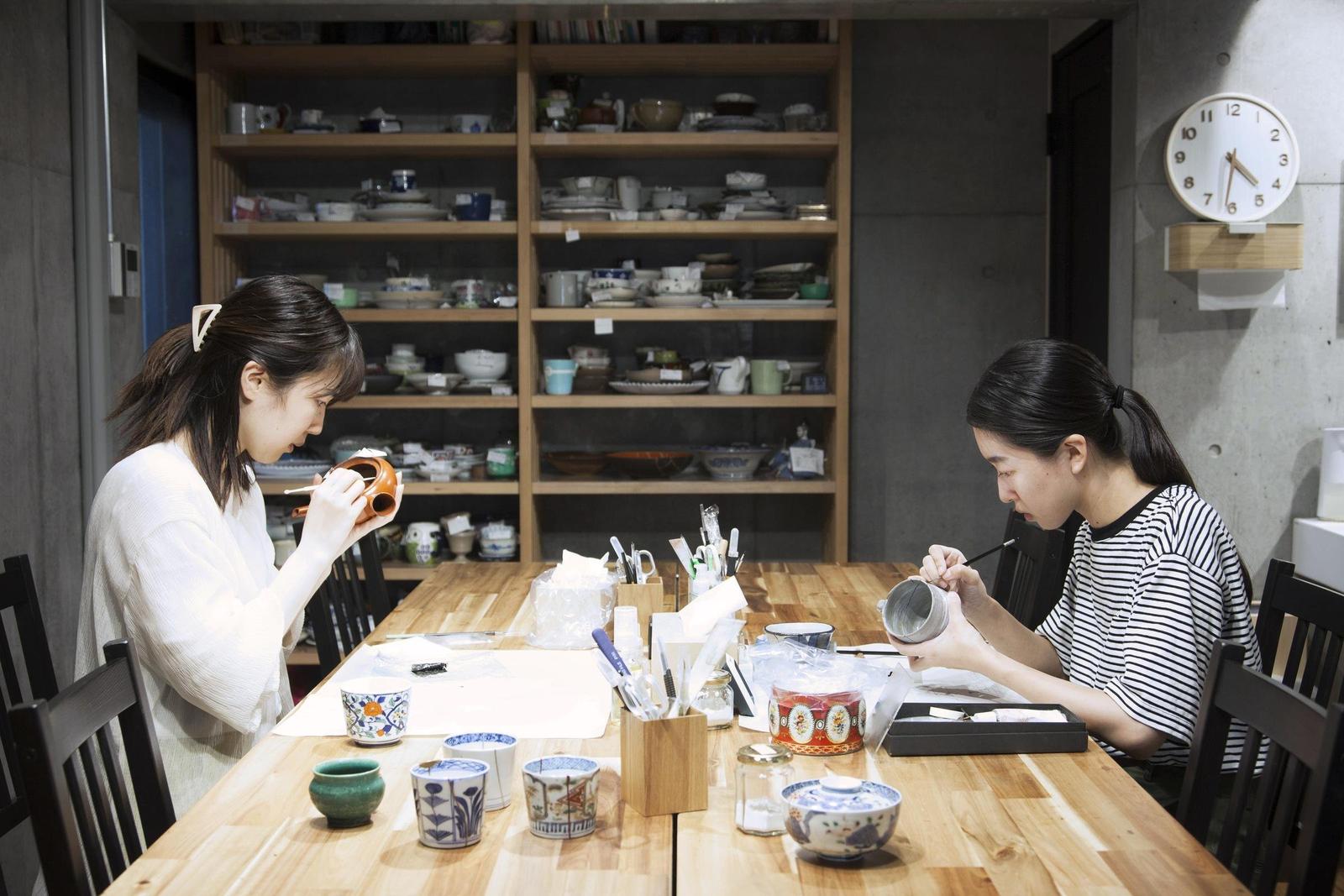 Matano found that some people, however, struggled to follow the process. The TSUGUTSUGU website now explains the flow in an easy-to-understand way, from getting an initial quote to how the final cost is determined. "We've created a system that lets clients send in photos of their broken pieces and get an easy estimate. We also use social media to bring more visibility to the industry and help stimulate work for crafters." With TSUGUTSUGU, clients can not only request repairs from crafters all over Japan, but chat with them about the job ahead of time for peace of mind.
Kintsugi Kits for Easy At-Home Repairs
To help those wanting to try kintsugi for themselves, the team devised a kit that lets people do repairs on their own at home. Simple and easy to comprehend, the kits have been well received. "There's no set method for doing kintsugi repairs—every crafter has their own way. Even if you look online, you'll find tons of different approaches being introduced. It's not uncommon for people to get confused when they try it on their own. That's why we came up with a method that's easy for anyone to understand. We kept the materials simple—four types of special powder used in kintsugi that we carefully selected, raw lacquer for adhesion and reinforcement, and gold powder to finish."
The art has also caught attention abroad over the past few years, with kintsugi kits even available for sale. Most sold outside of Japan, however, use synthetic adhesives. "We've started selling lacquer overseas through our e-commerce site. We want people to use the real deal so that they can properly appreciate the traditional Japanese technique."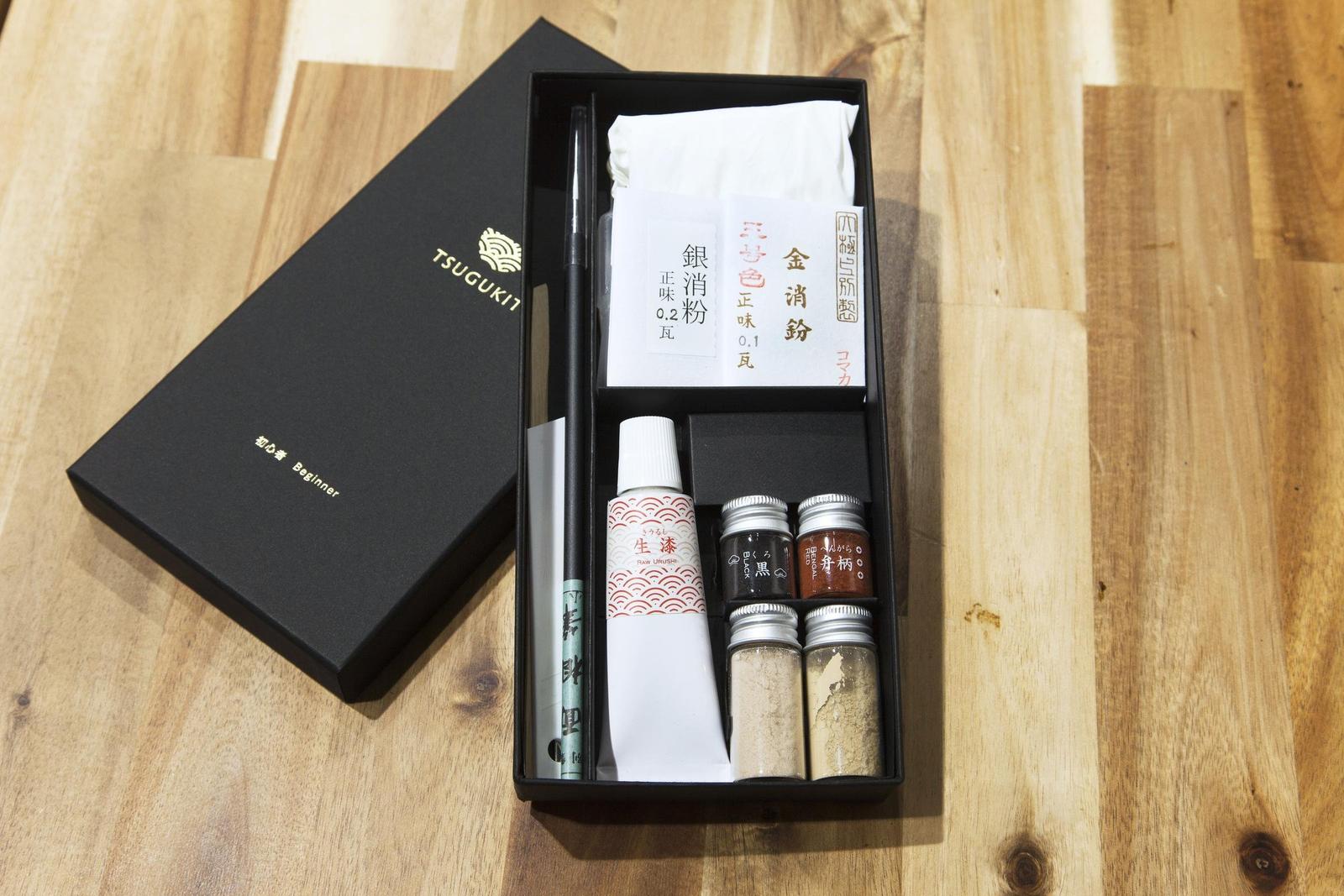 Cherishing Possessions in the Age of Mass Consumption
Right now, there are hundreds of ceramic pieces that have been sent in through Tsugu Tsugu Inc. and are under repair throughout the country. The number of students enrolled in Tsugu Tsugu's classes and workshops has also grown to around 300, prompting the company to open a second branch in Asakusa in May of this year. The company even began a collaboration with MUJI Shinjuku in September 2021, letting clients drop off their ceramics at the store for repair. "Even if a part you've mended gets ruined, you can just fix it again. Kintsugi offers that kind of generous flexibility. In this age of mass production and mass consumption, I hope that more and more people will learn about Japanese culture and the ways we value our possessions."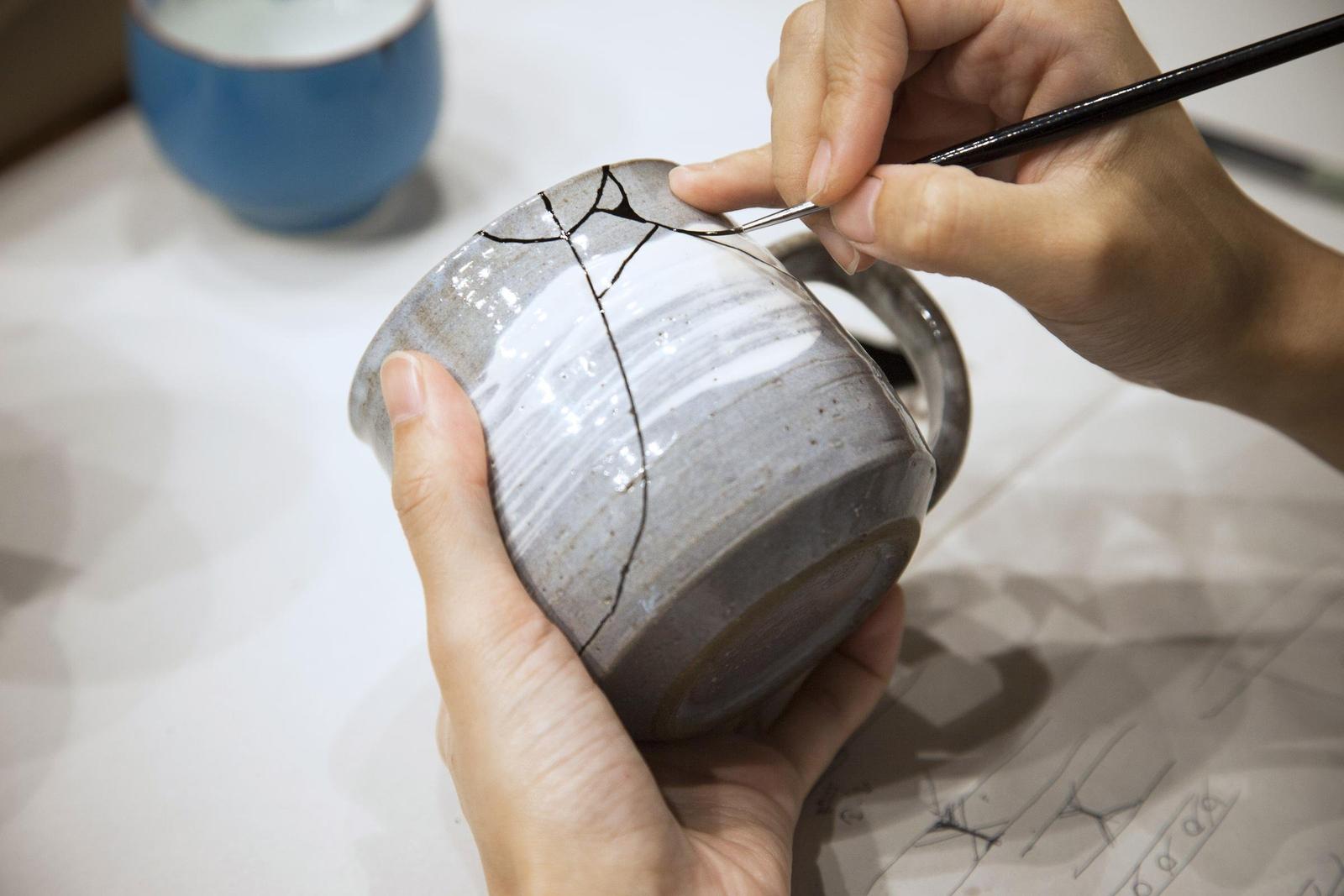 Interview and Writing by Kubodera Junko
Photos by Fujimoto Kenichi
Translation by Amitt