Mori Art Museum Is Blowing Up on TikTok!
Mori Art Museum has announced a partnership with TikTok. As more museums in Japan allow photos but most still ban video, what lies ahead for their relationship with the platform?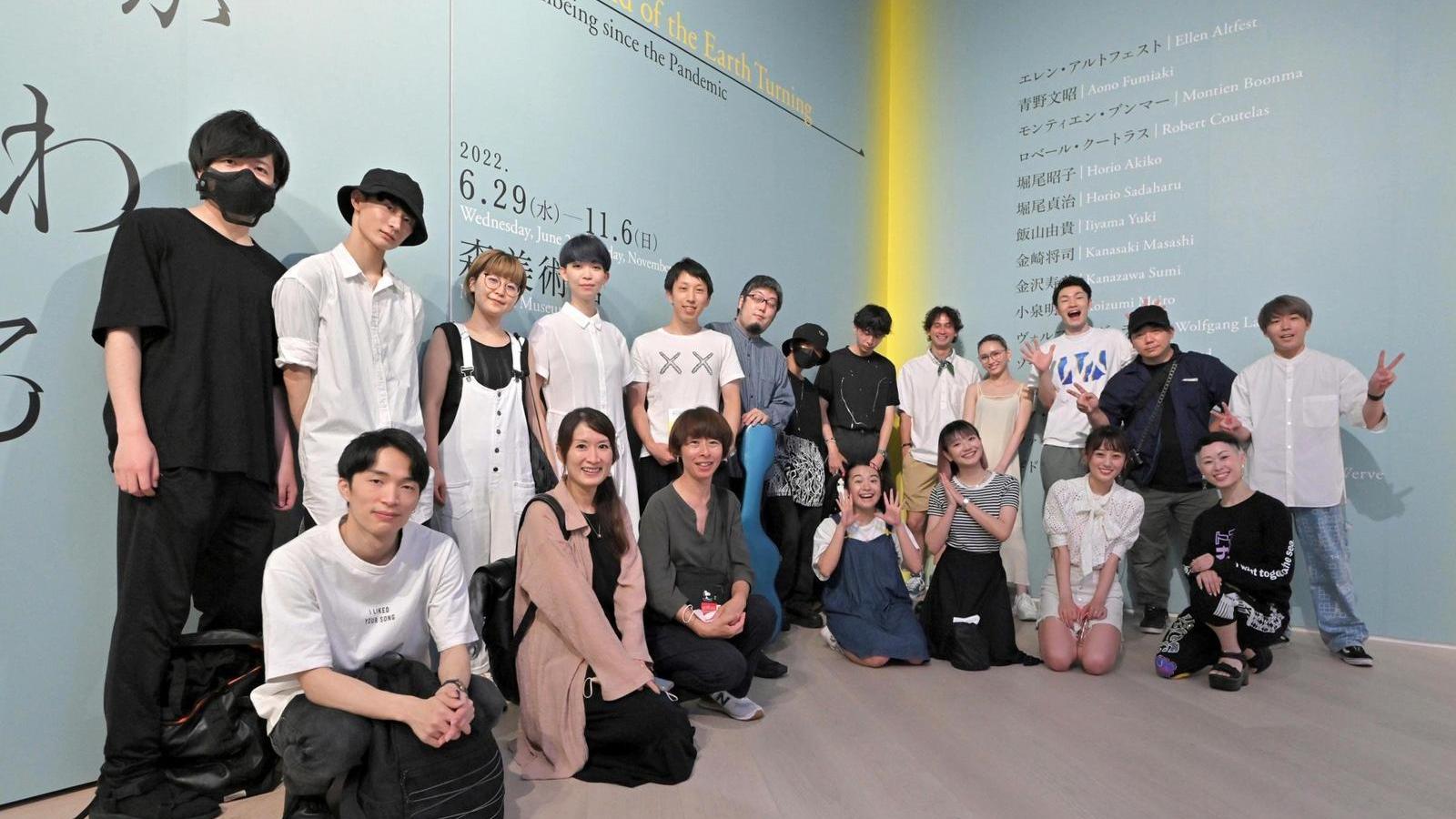 A TikTok LIVE Streaming Event with 23 Art Museums Around the Globe
Mori Art Museum, located in Minato City in Tokyo, has embraced social media since its early days. Members of the public have been permitted to take photos in the exhibition galleries and post them to their profiles. Now, as of June 2022, the museum has entered into a partnership with the short-form video platform TikTok. Starting with the Listen to the Sound of the Earth Turning: Our Wellbeing since the Pandemic exhibition that opened on June 29, they will be scheduling TikTok LIVE shoots and other filming events regularly. We covered the "#emptymoriartmuseum for TikTok creators" event held on July 12 (hereinafter "#empty"), during which selected TikTok creators got to film after hours in the museum's exhibition gelleries with no visitors blocking their way.
Connecting the Museum with Younger Generations
Why exactly would Mori Art Museum decide to partner with TikTok? When asked this question, Director Kataoka Mami spoke of the response the museum received after joining the #MuseumMoment live-stream relay. The event, held by TikTok on May 18, 2021 to celebrate International Museum Day, connected users with 23 art and history museums in 12 countries across the globe.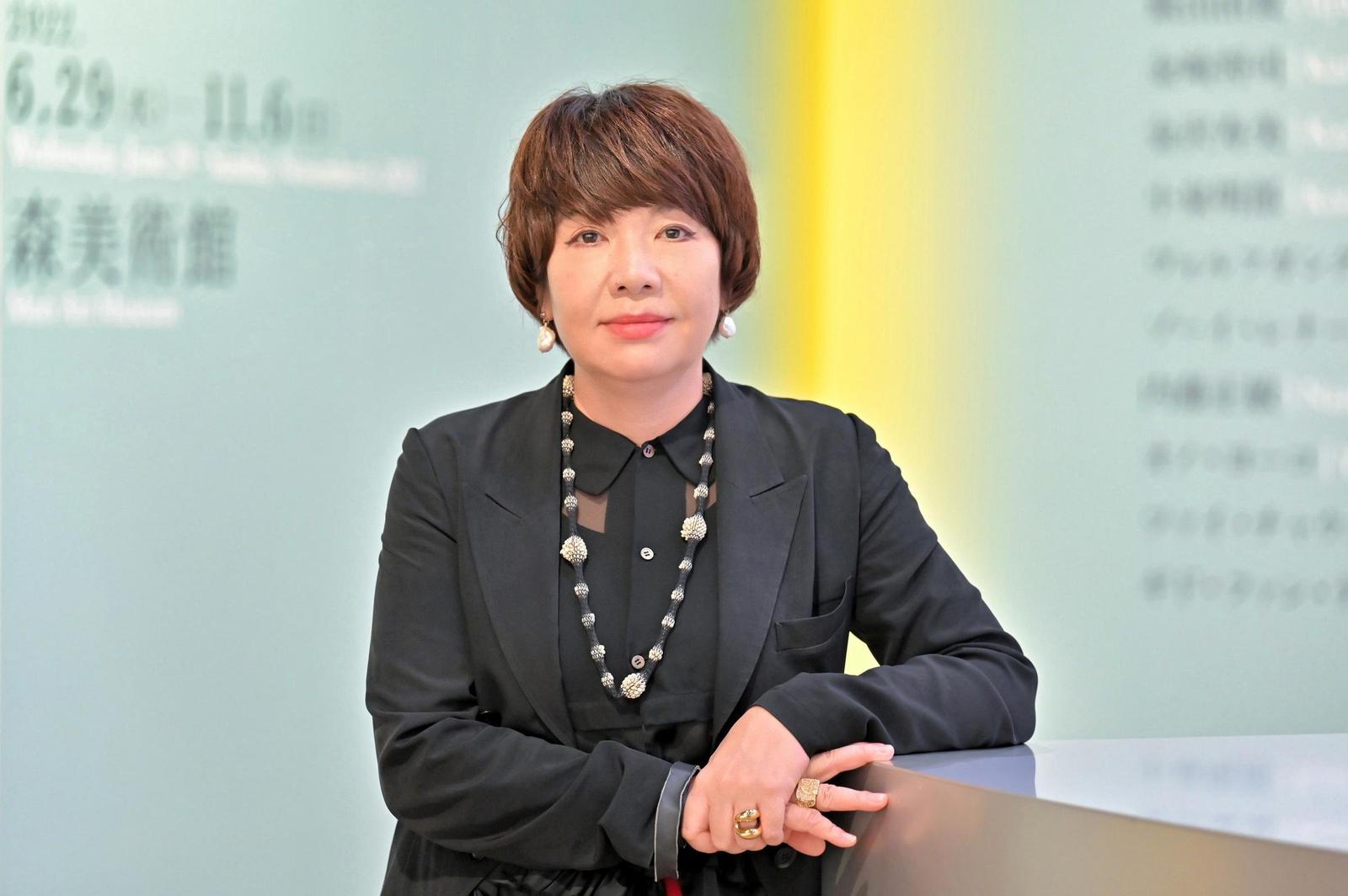 "We were the only museum in Japan to participate in the #MuseumMoment TikTok LIVE streaming event. Over 80,000 people tuned in, and we realized we had reached an audience of a magnitude greater than ever expected. Among the wide range of users, a lot of TikTok users are also in their teens and twenties, so we expect that the platform will serve as a point of connection between the museum and the younger generations."
TikTok, which surpassed one billion monthly users worldwide in September 2021, has grown at a rapid pace. It has now become an indispensable tool for fostering new art fans. Dodanuki Shinichiro, who manages the museum's social media, says that TikTok videos are vastly more informative than photos. "Videos make it really feel like you're there entering the exhibition galleries. Plus, the captions and audio provide extra explanations. The format works incredibly well with museums."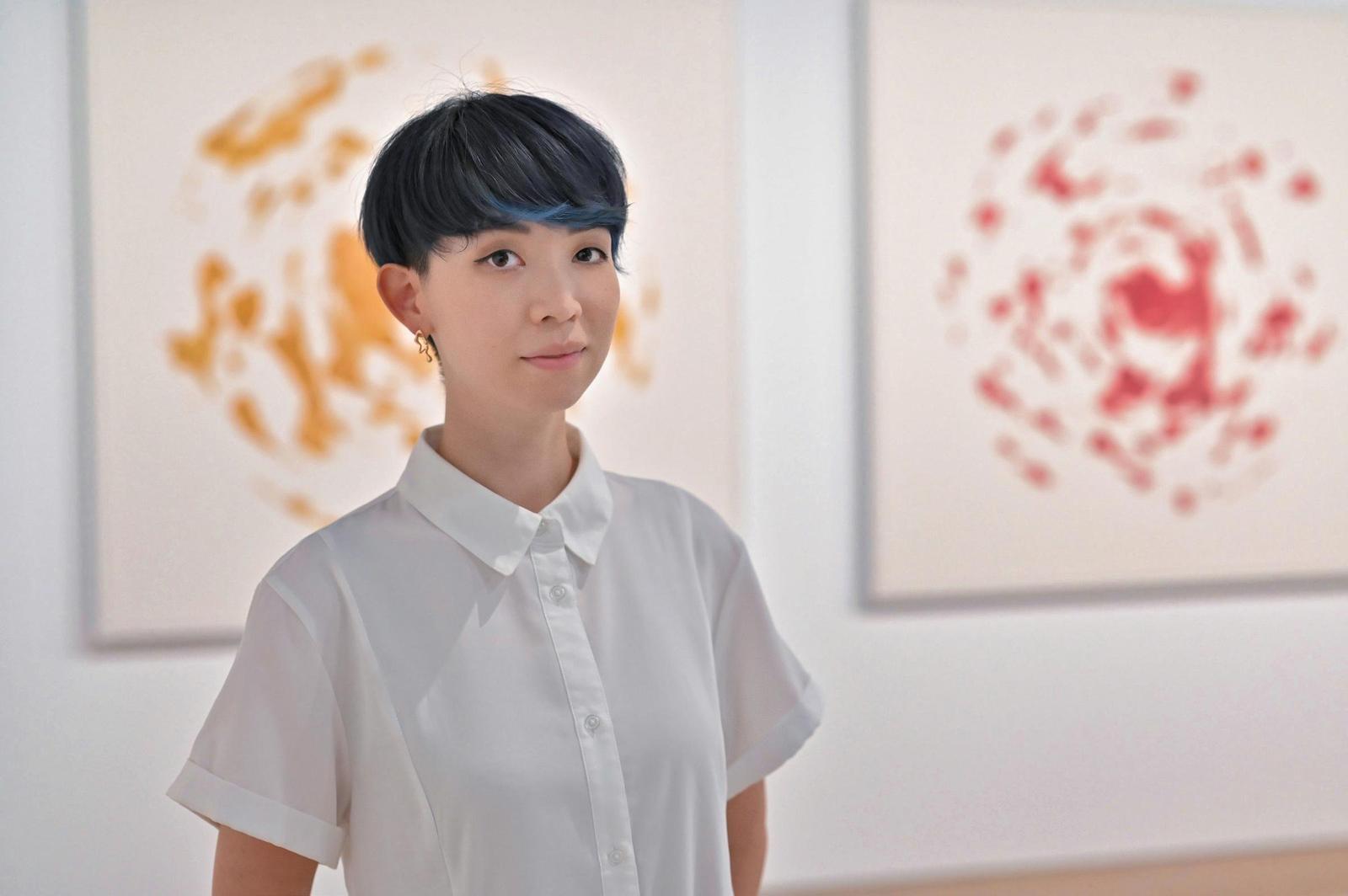 One example of this compatibility is Wolfgang Laib's Milkstone, one of the works featured in the Listen to the Sound of the Earth Turning exhibition. While seemingly just a white box at first glance, it is actually a marble slab with a shallow indentation on top filled with fresh milk. TikTok videos showing people's startled reactions to seeing the piece and text overlays saying, "It's milk!" pique viewers' curiosity. Director Kataoka says that TikTok is a way to bring people in by providing an intro to the exhibitions. "There are certain aspects to works of art that you can only experience in person, like the sense of presence or scent. People won't be left content with TikTok videos alone."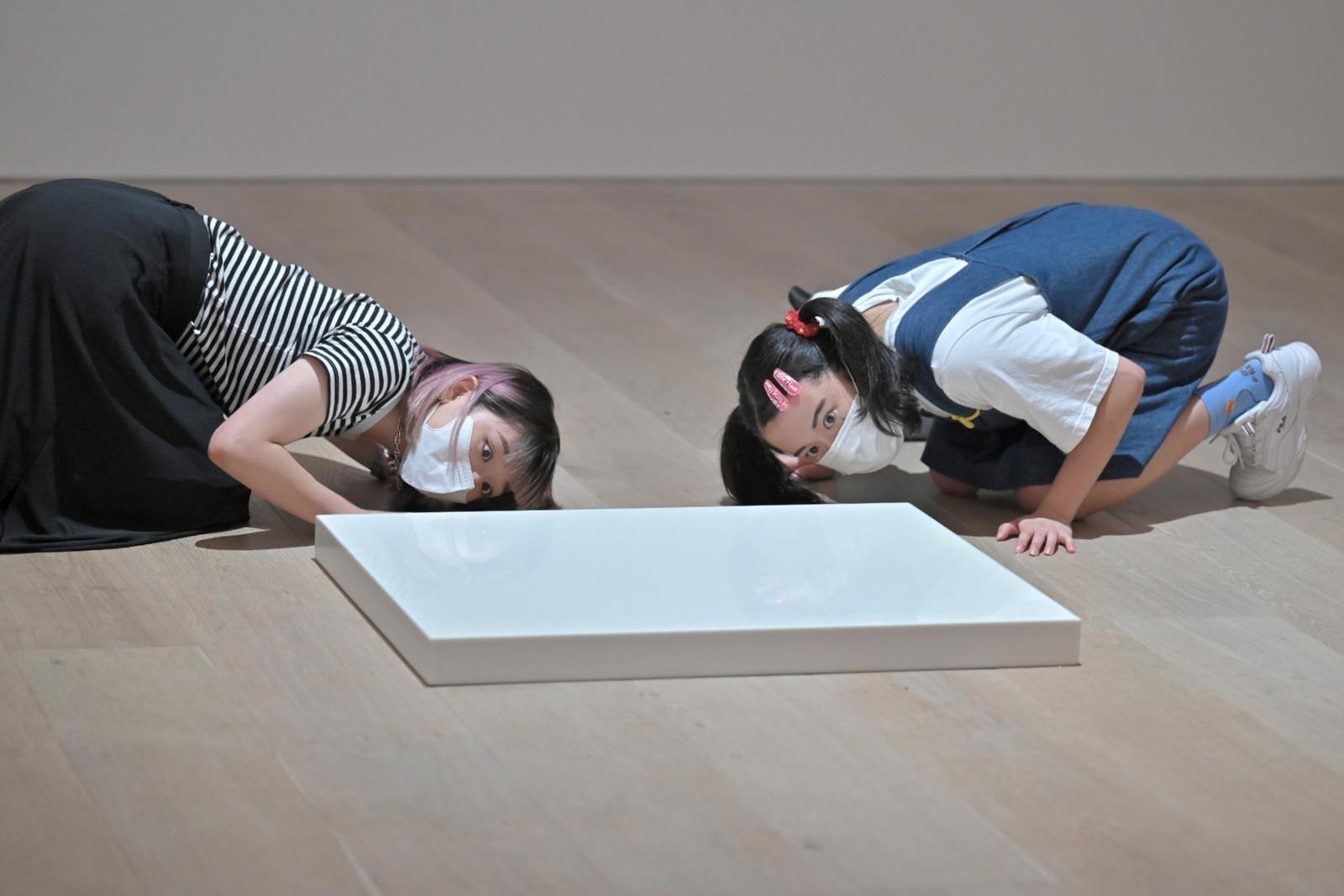 Going Viral Even Without Many Followers!?
TikTok's effectiveness is also reflected in the numbers. TikTok creators were invited to the museum for the #empty event during the recent Chim↑Pom: Happy Spring exhibition (February 18 - May 29, 2022), which saw an increase in visitors and a surge in TikTok posts from the general public as a result. Of those who attended the event, 33.3% had never been to the museum before. During the remainder of the exhibition, the number of the first-time visitors doubled to 59.5%.
TikTok's "For You" page, a customized feed based on the type of content the user likes to see, tends to grab people's attention so well that they keep on watching. Unlike Twitter, Facebook, and Instagram, TikTok offers the chance for users' videos to appear on the "For You" page even if they do not have a lot of followers, so long as the content is good.
Although it sounds entirely positive, social media platforms are ultimately designed to enable individuals to share content, which poses some difficulties for public institutions. Mori Art Museum has been using the platform and social media primarily to share announcements, choose appropriate hashtags and find other ways to raise awareness. Dodanuki, who manages the museum's online presence, explains.
"As social media manager, I check the apps right up until I go to bed and as soon as I wake up. Social media is a lot, but there's so much you can learn by actually posting, and you can find a plenty of tips and tricks. You definitely can't uncover those aspects of social media with analytical tools alone. I think that museums in Europe have really been proactive when it comes to using TikTok. The Palace of Versailles even created its own TikTok Effect, a feature that augments videos."
Transforming Exhibition Galleries into Creative Spaces with TikTok
TikTok and the museum joining forces has benefited more than just the museum's PR. The creators who have participated in these after-hours shoots have taken a truly diverse array of videos—from those introducing the museums and exhibitions to daily life vlogs, from improv guitar performances inspired by the works to Cyalume glow-stick dance performances and collaborations between creators. With TikTok, the museum has transformed into a place where art is not just viewed but created. And for TikTok viewers, the growing number of art and culture posts is also greatly welcome.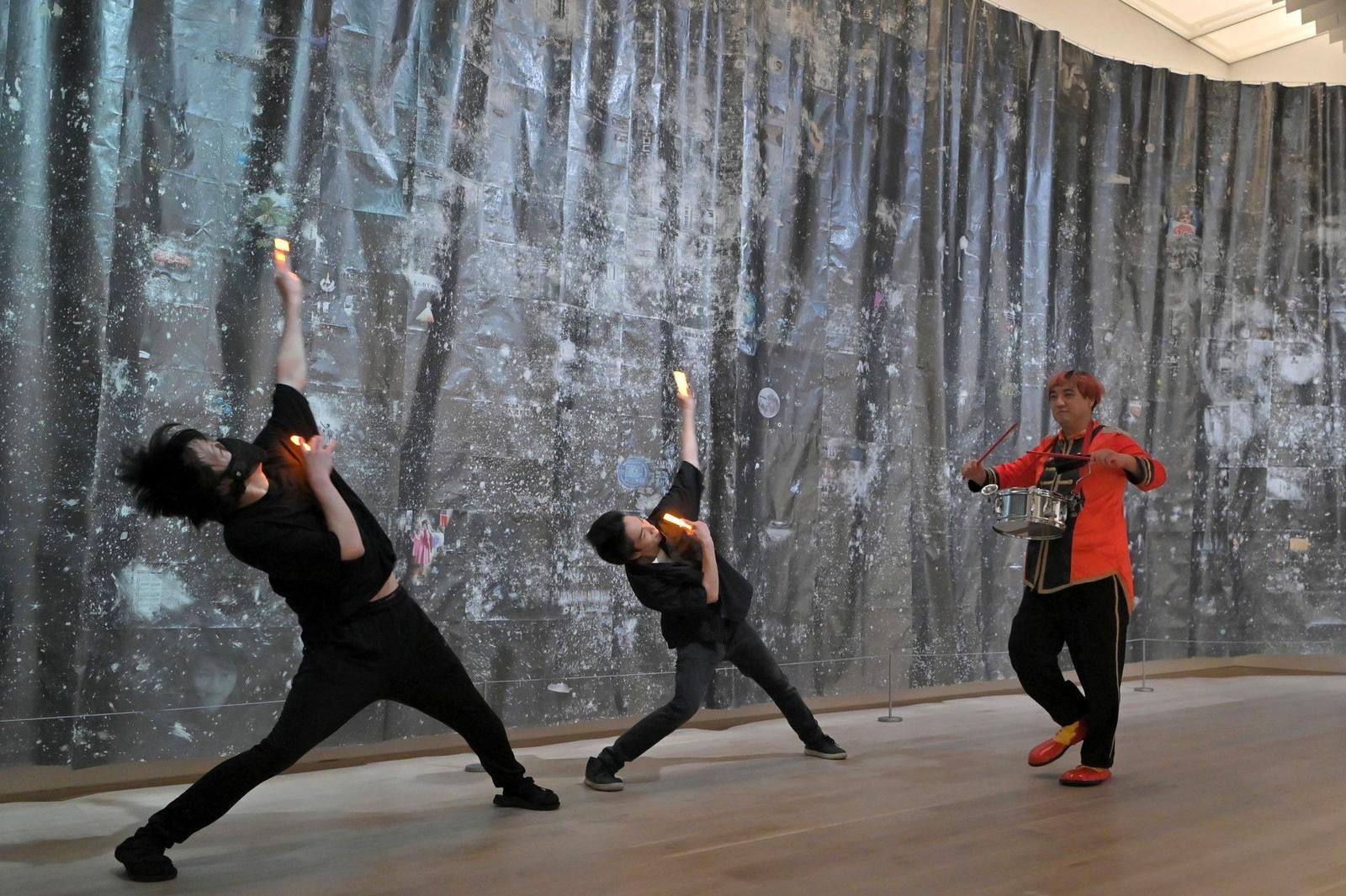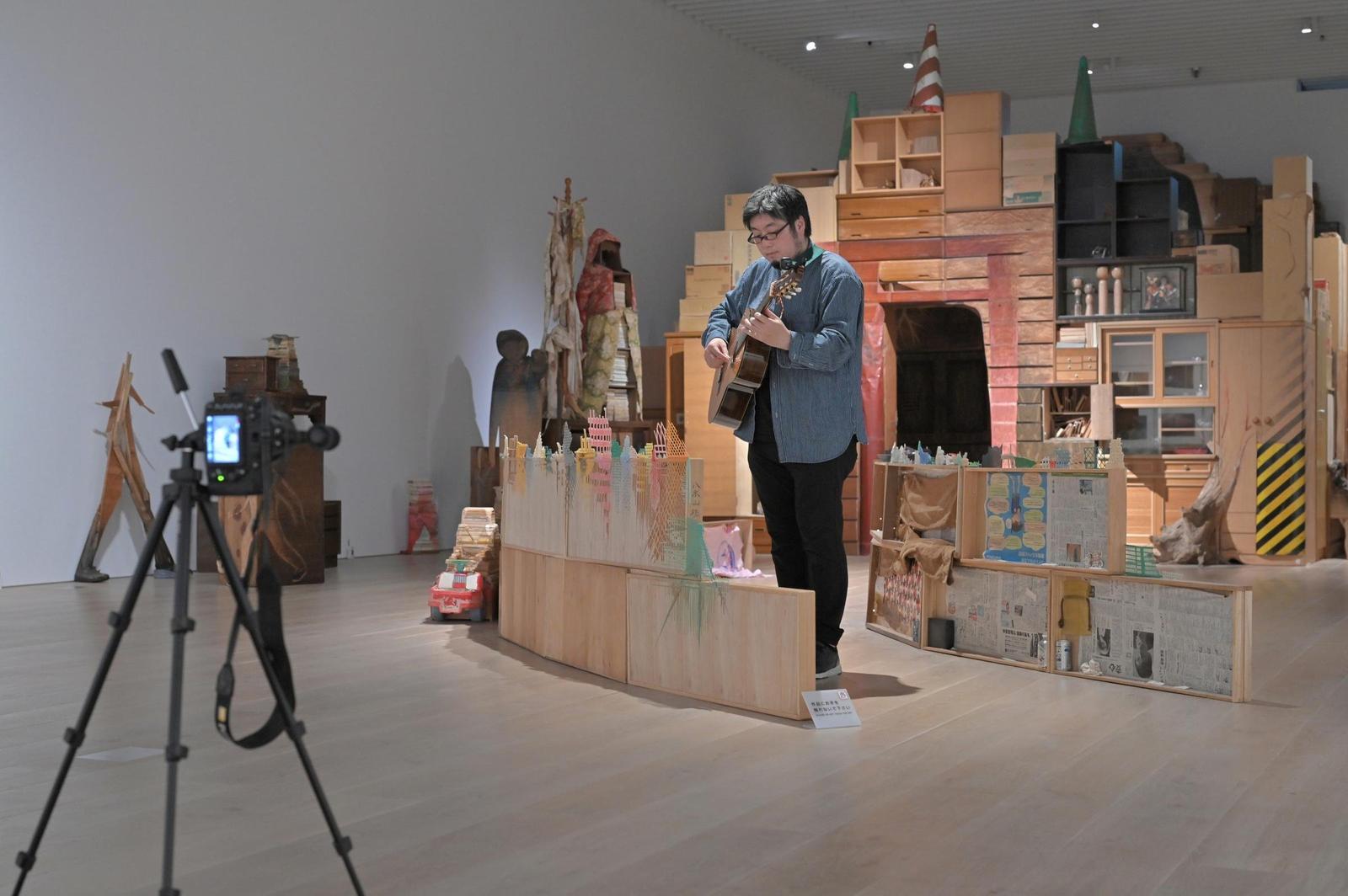 TikTok has taken art, often seen as something somewhat difficult, and made it more accessible by attracting new fans in the process. As the saying goes, never pour new wine into old wineskins—TikTok offers a great deal of untapped potential for museums as a platform for spreading the arts.
Mori Art Museum
53F, Roppongi Hills Mori Tower, 6-10-1 Roppongi, Minato-ku, Tokyo, Japan
https://www.mori.art.museum/en/
*The
Listen to the Sound of the Earth Turning: Our Wellbeing since the Pandemic
exhibition has currently been ongoing since June 29 and until November 6, 2022. Advance booking (for a designated date/time slot) is encouraged. Same day admissions without advance bookings will be allowed so long as the time slots have not filled up. See the official website for dates, hours, and fees.
*The photos used in this article were taken with permission during the "#emptymoriartmuseum for TikTok creators" event on July 12, 2022. During regular visits to the museum, please adhere to the rules laid out by Mori Art Museum.
Interview and Writing by Ide Yui(CCC Media House)
Photos by Tonomura Seiji
Translation by Amitt