Passion, Impulse, and Anime: One Chinese Woman's Road to Voice Acting in Japan
A life changing encounter with Fullmetal Alchemist led Chinese national Liu Seira to study Japanese, overcome countless obstacles, and find success in Japan as a professional voice actor.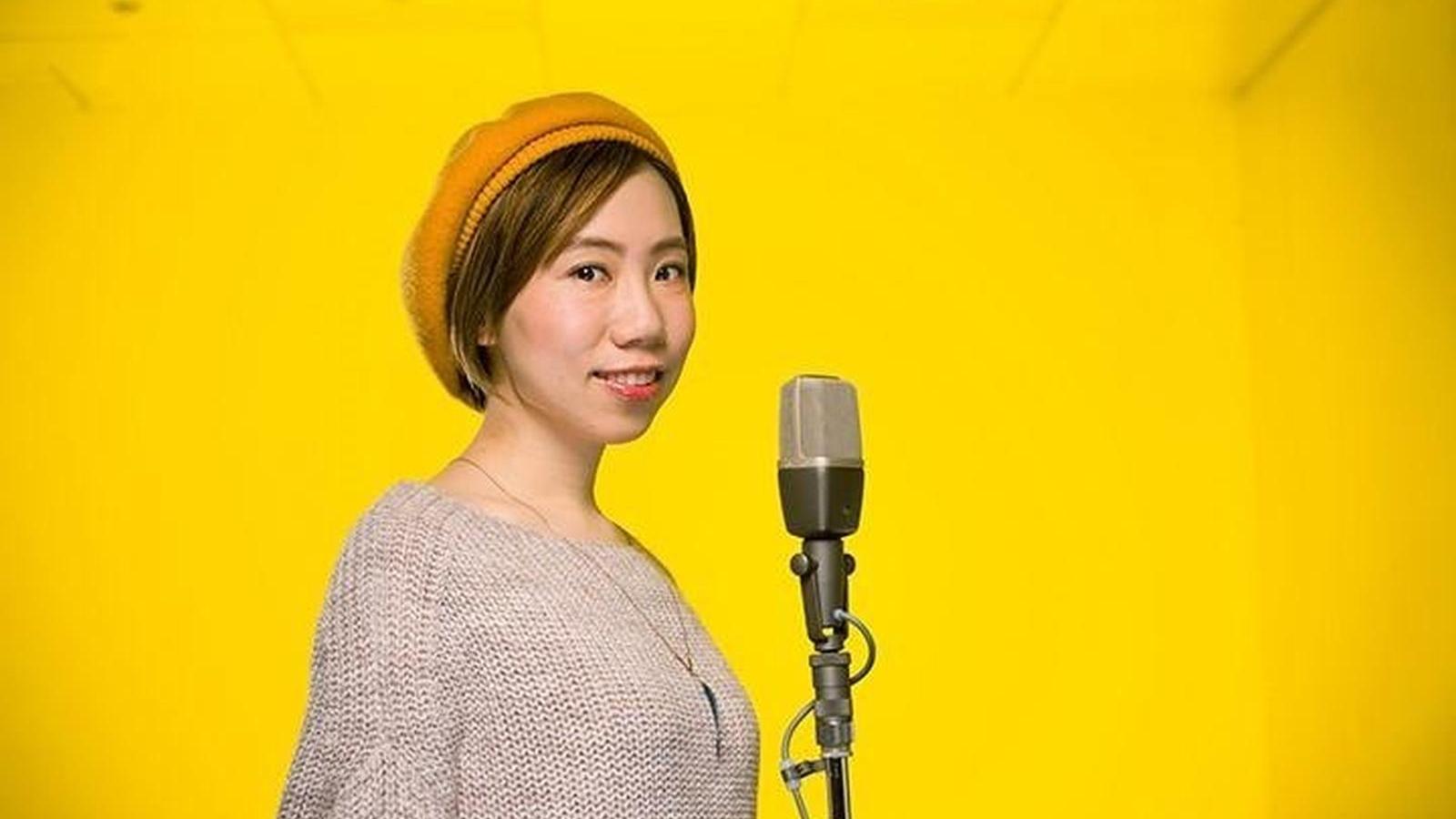 "I'm blazing hot right now!"
It sounds like a line from a hot-blooded boys' anime from the 80s that would only be said as a joke nowadays, but the words ring true. A fire is lit in the eyes of the petite voice actor sitting before me as we begin to talk about her career driven by passion and impulse.
Nine Years and Counting as a Voice Actor in Tokyo
"When I was a kid, I actually wanted to be a manga artist, not a voice actor. I loved Japanese manga. I remember being particularly obsessed with YuYu Hakusho and Ranma 1/2."
"There were quite a few magazines publishing Japanese manga in Beijing at the time. One of them, called Beijing Comic, used to hold workshops to train young manga artists, and I begged my parents to let me go when I was in elementary school. All of the other participants were adults, though. Chinese school entrance exams are hell, so no other parent would send their kid off to study cartoons (laughs)."
Liu's Rapid-Fire Style of Speech Just Gets Faster and Faster
"My dream of becoming a manga artist changed in my third year of high school when I discovered the anime Fullmetal Alchemist. It was all in Japanese so I couldn't understand what they were saying, but I was struck by the voice-acting performances. Looking at the credits, I saw that the main character was voiced by someone called Park Romi. Recognizing this to be a Korean name, I assumed that the actor was a non-native Japanese speaker. If this one foreigner could star in a Japanese movie, I thought, so could I.  That's when I decided I wanted to be a voice actor in the future."
Learning Japanese at Beijing Foreign Studies University
"My grades in high school were pretty good, which is why my teachers were upset when I picked a specific major— I could've tried for a higher-ranking university otherwise. Your degree is everything in China, so a lot of people choose a school based solely on its reputation without giving any consideration to their major. But for me, I didn't want to study anything but Japanese."
"It was tough after I got in to university. I started off by learning the basics of Japanese kana characters, while a third of my classmates had already been studying Japanese for years. I had two years to get ahead of them, so I studied myself to death. Why two years? Because there was a government-sponsored study abroad program that only the best students could join! There was no way I could afford to study abroad in Japanese on my own dime, so I was determined to go for free."
An Unexpected Pitfall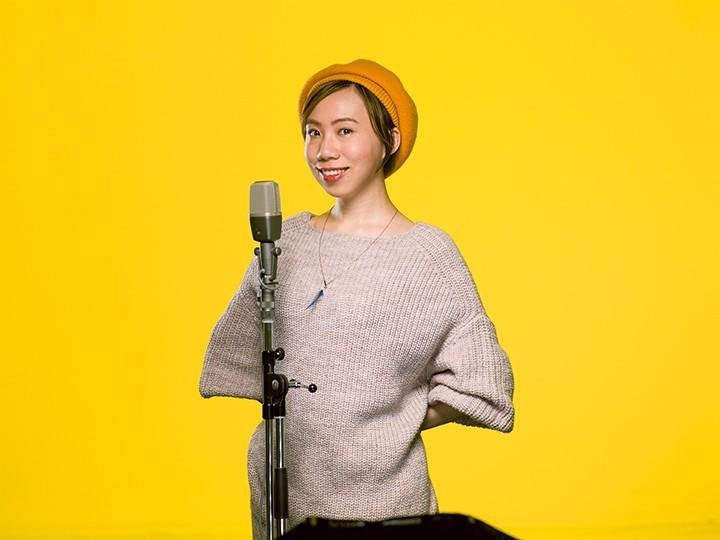 "When it came to grades, I was top of my class. But the selection process for the study abroad program was based on a comprehensive evaluation, not just academic performance. They looked at whether you kept your dorm room clean and tidy, or if you'd demonstrated leadership in class, and so on. I'd been studying so desperately that I hadn't been cleaning at all. I was devastated when I heard about those requirements... like, tell us from the get go! I would've been a clean freak! Well, it was my fault for not checking, though."
"I didn't end up getting picked for the government-sponsored program, but there was another partially self-funded one that I could try for. Still, it was quite expensive considering the cost of living in China at the time. I never thought my dad would let me go, but when I begged him with tears in my eyes, he actually said yes. We weren't rich by any means, and letting your daughter live life the way she wants is unorthodox in terms of traditional Chinese values. But I'm truly grateful to him for giving me that freedom."
An Hour in, We Finally Leave China—the Road to Japan Is Long
"When I got to Japan, it was one culture shock after another. I only had nerdy perceptions of the country, like that there would be Animate anime merchandise and video game stores everywhere you looked. But in reality, I was headed to a university in the countryside outside of Nagoya City. As I was being rocked by the bus on the way from the airport to the school, I was feeling nervous. I was wondering where in the world we were going and if I was going to be trafficked (laughs)."
"I spent 10 months there starting from the second half of my sophomore year, and it was a pretty rough time. I found out that the voice actor from Fullmetal Alchemist, Park Romi, was actually a native Japanese speaker who grew up in Japan. I was glad to have made it to Japan, the country I had been dreaming about, but the road to becoming a voice actor was long."
"There were a lot of voice acting academies, but none of them sponsored student visas. At the time, it was unheard of for a foreigner to aspire to be a voice actor. Just as I was about to give up hope, Professor Kawada Takeru from Aichi Bunkyo University, who had always been really kind to me, did some research and found out that the Voice Actor / Theater Department at Nihon Kogakuin College in Tokyo would be able to provide me with a visa. I really owe him a lot."
"After my short-term study abroad program finished, I went ahead with my application to the college and was accepted. But then the school said that I needed to go through an interview process in Japan. That was a challenge. Nowadays it's easy to get an individual tourist visa to visit Japan, but back in 2008, ordinary Chinese citizens could only enter the country with such a visa if they were part of a tour group."
"There was no way I was going to go on a tour to Tokyo and sneak out, so I was racking my brain over what to do. That's when I caught a lucky break—the Japan-China Youth Singing Contest to commemorate the 35th anniversary of the normalization of diplomatic relations between the two countries!"
"Three winners from the qualifying round in Beijing got to compete at the contest in Tokyo. It was fate. I knew I could pass the entry round, and I actually won the contest. Once it was over, I had an interview with a professor from the college in Tokyo."
Liu Dodges Every Bullet Anime-Style—But More Hurdles Yet to Come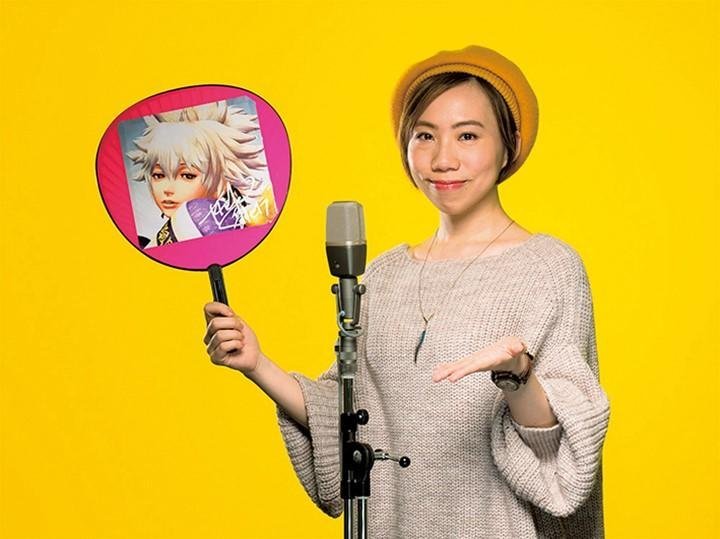 "I was fortunate enough to be able to study at Nihon Kogakuin College, but when graduation came around, I ran into visa issues again. You need a work visa to stay in Japan after you finish school, and for that, you need a job that pays a fixed salary every month. Voice actors are generally paid on commission based off the work they do, which doesn't qualify them for a work visa."
"I was in total despair—after making it all the way to a voice academy in Japan, I wasn't going to be able to work here?!"
"That's when my current agency picked me up. Ikeda Katsuaki (an executive officer at Aoni Pro) had been keeping an eye on some of the work I was doing while I was in school—I had hosted a fan meet-and-greet event for voice actors in China and had done some dubbing for Chinese-language promotional videos for Ikkyu-san, a historical anime about the childhood of a Zen Buddhist monk. It was Ikeda who invited me to join the agency."
"It seemed incredibly difficult to get my visa, but thanks to him, I was able to stay in Japan and work as a voice actor. I think I'm the first foreigner to have gotten a visa for full-time voice work."
"Looking back now, going to Japan and becoming a voice actor were really reckless goals to have set. I rushed toward them headfirst and ran into one roadblock after another due to misunderstandings and a lack of research. The only reason I managed to become a voice actor is because of the help I got along the way from people like Professor Kawada and Ikeda. I'm really blessed to have had these connections."
China is now the world's second largest economy. The streets of Beijing and Shanghai are lined with skyscrapers and their shopping malls filled with goods from around the world. Looking solely at China's major cities, one might even say that their cityscapes are more modern than those of Japan.
Life in China has changed as well. Traveling abroad is no longer a luxury reserved only for the rich. "I'm gonna pop over to Japan to see the cherry blossoms for a few days" is no uncommon phrase. If you were to judge the travel situation based on the China of today, you would never understand the difficulties Liu faced. The breakneck speed of China's growth has made it very a different country from the one it was ten years ago.
"China has really changed. I feel out of place when I go home to Beijing because the streets are completely different. And I get confused since no one uses cash now, either (laughs)."
"The path to becoming a voice actor has changed as well. Chinese anime is growing at a tremendous pace, and the quality is getting better and better. There's plenty of money going around too, so the pay for both animators and voice actors is nothing to sneeze at. I've heard that there are some young kids who idolize me and want to follow in my footsteps by coming to Japan, but I think there are greater opportunities in China now."
"If I were only in it for the money, I, too, could make more by going back to China. I was involved in making amateur radio dramas and other geeky activities in college, and now some of my friends from back then are quite prominent in the Chinese anime industry. They keep telling me to come back, and I've actually gotten some offers."
"But I just can't make up my mind when it comes to staying or going home. I had no idea why I felt so unsure, until recently, when I had a revelation. The reason why I took such a difficult path and came all the way to Japan is because I had passion—passion to perform in my favorite series and passion to produce work together with people I love."
"There are some things that you can only see by working across borders and that no amount of money can buy. I'm truly fortunate to be able to live in two worlds at once, and it would be a shame to go home and only experience one. There have been times when I've felt troubled and lost, but lately I've finally rediscovered where my origins and passion lie."
Liu is currently working on a wide range of projects, including the anime series Sailor Moon Crystal and Pet, the video game titles The King of Fighters XIV and Dragon Quest VR, and NHK's TV Chinese, which she provides narrations for.
In December 2019, she produced a memorial book commemorating the 10th anniversary of her arrival in Japan. The book is titled Chong Dong ("Impulse"). Her friends say it could not have been called anything else. With fire in her eyes, her winning streak is far from over.
*This article was provided by
Newsweek Japan
(published February 14, 2020).
Interview & Writing: Takaguchi Kota
Photos: Ishida Makoto
Hair & Make-up: Omori Yuki
Translation by Amitt