Tokyo Embassy Talk:
The Appeal of Tokyo, as Seen by the Ambassador of Georgia—Downtown Areas Full of Kindness
In this series, we interview foreign diplomats about what they consider to be appealing and interesting regarding Tokyo. For this article, we talked with Teimuraz Lezhava, the Ambassador of Georgia to Japan, who grew up in the country.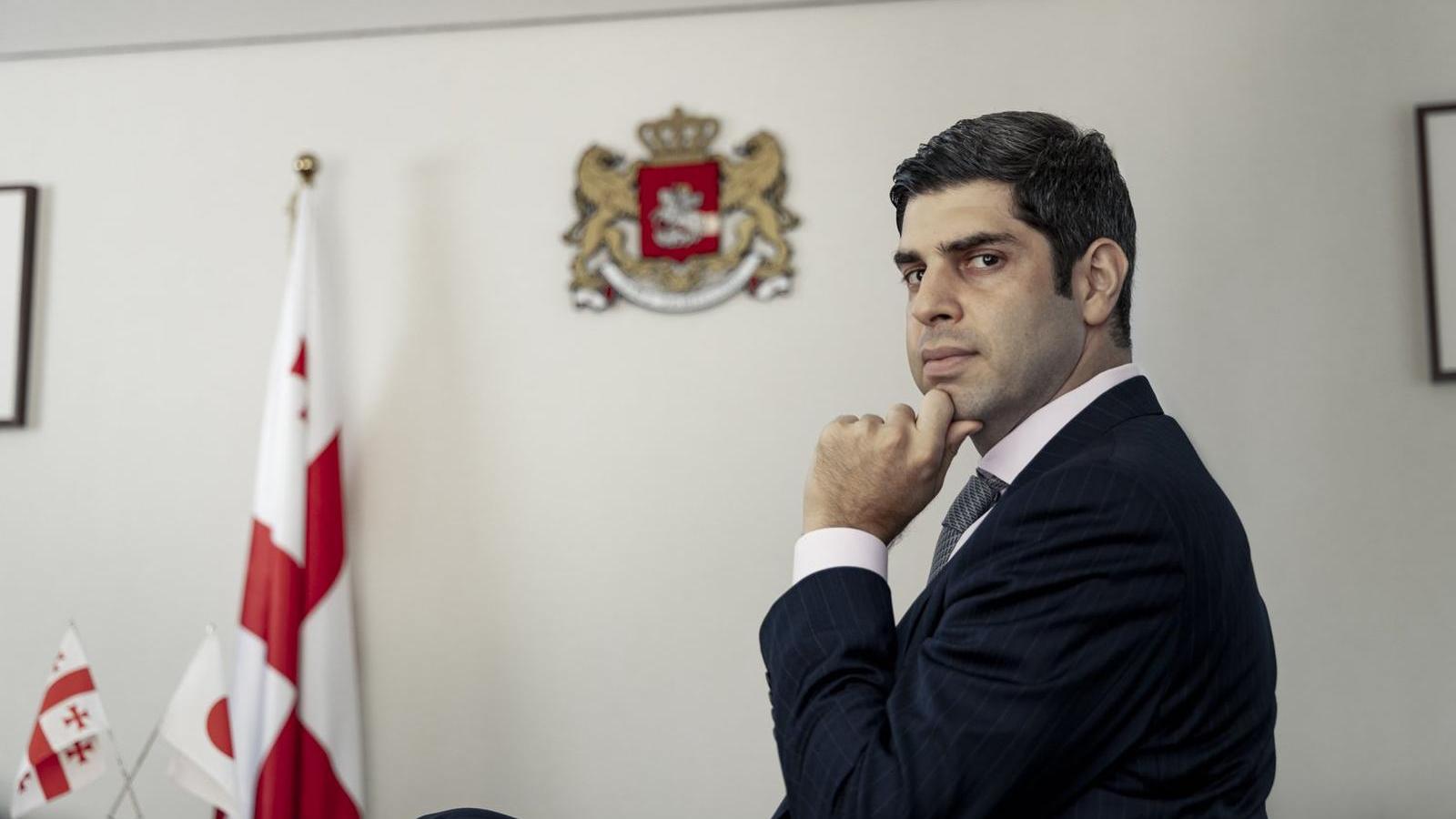 —Which parts of Tokyo have had a particularly strong impression on you since you started living in Tokyo?
Tokyo has quite a strong image as a very modern and developed city filled with business and entertainment districts. However, there are many places unfrequented by tourists or foreigners. The areas in Tokyo that I particularly enjoy visiting and that have been important to me in my daily life are the shotengai (traditional streets lined with various shops supplying the local community with daily necessities, and which possess characteristics unique to their region). Many of the stores lining these streets are of the old-fashioned variety, run by the same families for decades. The local color of each place really comes out in these shotengai. Here, I can really get a sense of daily life by meeting and talking with the local people in the area.
I especially like talking with the people who run the stores, since I can learn a lot about each place, its roots, and the traditions and values that have been passed down through generations. I am also able to share and be a part of their lives while experiencing these memories of old. I think this is not only applicable to me—everyone living in Tokyo can relate to this experience of having a favorite store they visit regularly over a long period of time, which in turn becomes a very memorable and special part of their daily lives.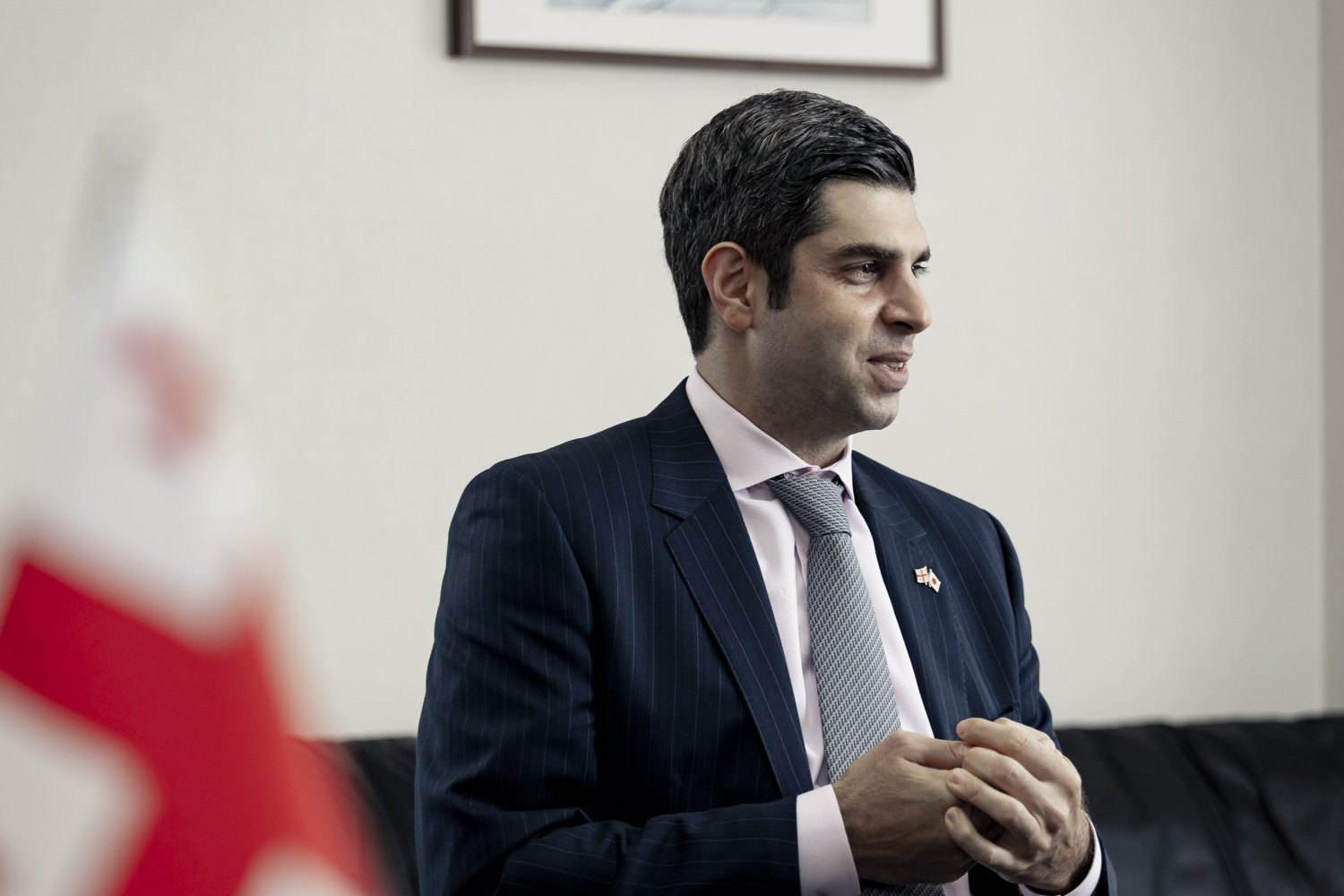 —Do you have a particular shotengai that you enjoy visiting?
A stationery shop, named Mikasayabunguten in Mejirodai that I frequented when I was a student in my 20s springs to mind. The store was run by an elderly lady and sold many different types of stationery that you would not usually find in a department store. I visit that stationery shop regularly to this day, and all the stationery here in this embassy is purchased from that store.
I have also felt an affinity with the Okusawa shotengai, which is easily accessible from my current residence in Ota City, since my days working at Kikkoman Corporation, a Japanese company famous for its soy sauce. I think the owner is about 90 years old, but he is still going strong and doing business the old-fashioned way, and when I go to see him, we exchange fond memories. I think that this kind of exchange is very important. I like the fact that Georgia has a culture very similar to that of Tokyo's shotengai, in that you can buy things from people you know in your neighborhood or from people you have known for a long time, which is a mutually shared part of our daily lives.
—You attended the Georgian sumo wrestlers' retirement ceremony. What is the connection between sumo and Georgia?
I have been meeting and spending time with the three Georgian sumo wrestlers for a long time now, from before I became the Ambassador of Georgia, ever since they made their professional debut.
Georgia is the only country in Europe that has had three foreign wrestlers take part in professional sumo wrestling, and was the first country in Europe to participate in the sport. The fact that each of the three rikishi (the traditional name for sumo wrestlers) have reached the rank of juryo (one of the mid-level ranks of sumo) or higher is also a very good omen. Since a Georgian first became ozeki (a high-ranked sumo wrestler), sumo has been a sport that is supported by all Georgians. In particular, Georgians visiting Japan want to go to Ryogoku (the sumo district of Tokyo) more than any other foreign tourists. They precisely know Ryogoku Kokugikan, a national sumo stadium.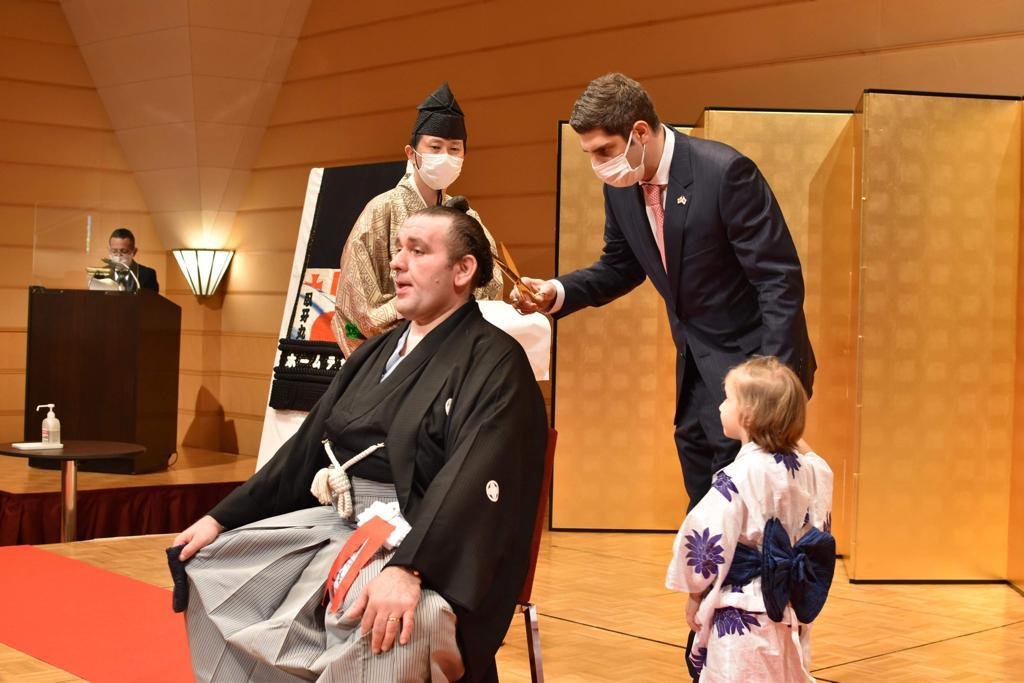 —Why is sumo so popular among Georgian people?
There are many reasons, but one is that there is a traditional sport called "chidaoba" in Georgia, which is similar to Mongolian wrestling or sumo. Georgian people are quite passionate about martial arts and train very hard in these sports. So, culturally, we have a lot of interest in such pursuits. Furthermore, all Georgians have a lot of respect for and a desire to visit Japan, and there is a lot of interest in Japan as a whole. And now that our country has three sumo wrestlers, our people are even more interested in Japan. I think this is a sort of fated connection between Japan and Georgia.
<Home Country Hints>

s>
Q1. What experience in Georgia would you recommend most to travelers?
I highly recommend you join our supra (a gathering with friends featuring food and drink) and experience our hospitality with our foods and wine, wherever you visit in Georgia.
Q2: What is a Georgian food or drink you would like to recommend?
I wholeheartedly recommend our wines, as they have 8000 years of history. I also recommend our foods such as shkmeruli (creamy garlic chicken soup).

Teimuraz Lezhava
Interview and writing by Hana Gleeson and Daniel Ayres
Photos (portraits) by Sakaki Mirei