Tokyo Embassy Talk:
Indonesian Diplomat Shares Love of Japanese Cuisine
Prior to her arrival in Japan, Meinarti Fauzie always enjoyed Japanese cuisine. Now, based in Tokyo since August 2020 in her role as the Minister Counsellor for Media and Sociocultural Affairs at the Embassy of the Republic of Indonesia, Fauzie—known by those around her as Mei says that she has truly landed in the "heaven for authentic Japanese food."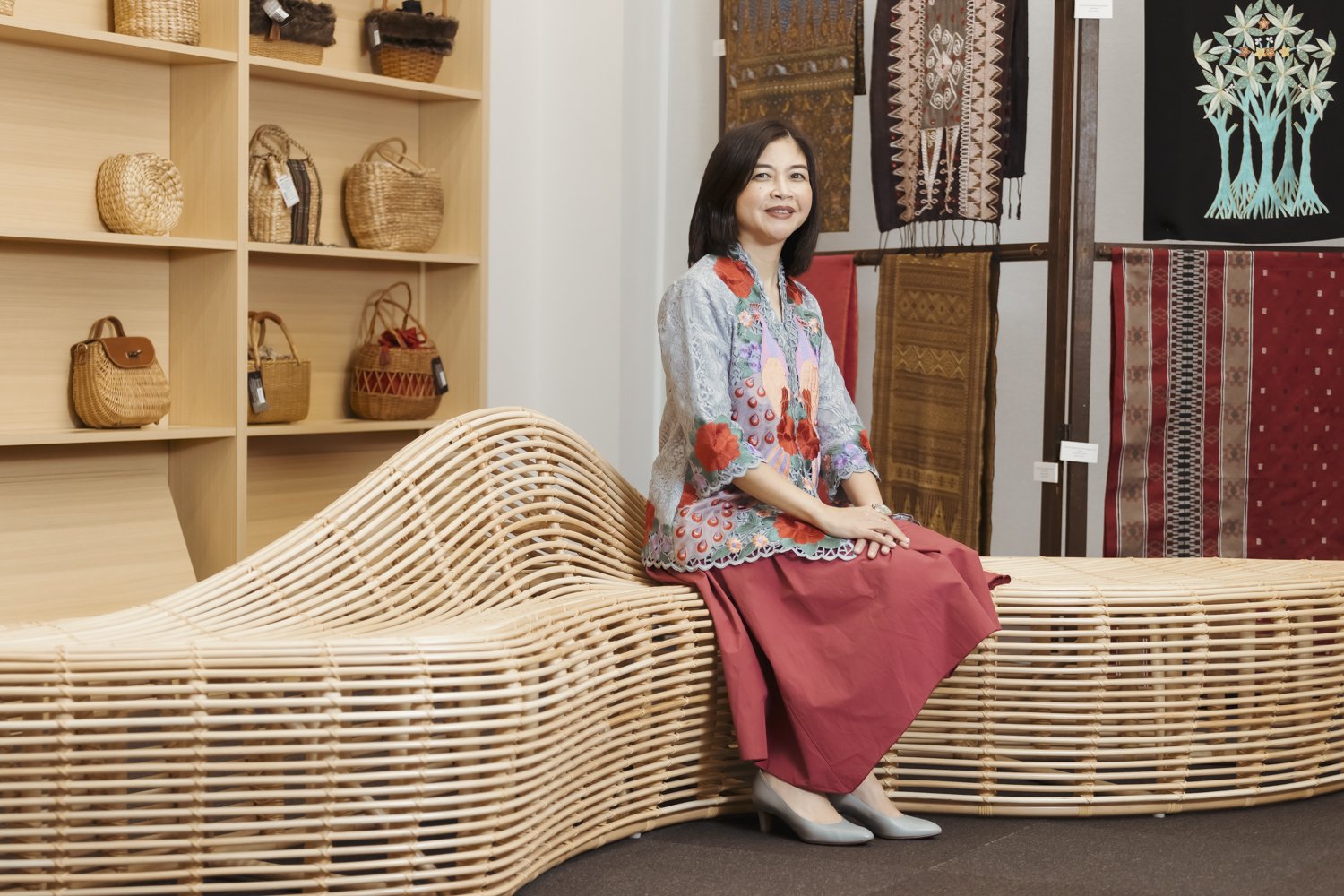 Getting to Know Tokyo Through its Food Culture
"This was not the first time I spent time in Tokyo; I also came here as a tourist in 2007 and 2017, and on a business trip in 2018—but this is my first time to actually live here," explains Mei who completed assignments in Bangkok and New York prior to starting her current position in Tokyo.
"My favorite thing to do when I have time is to walk around districts such as Harajuku and Omotesando as well as Shimokitazawa," she says, "and to try out different cafés and restaurants."
"For Me, Japanese Cuisine Never Gets Boring"
Asked to describe her favorite types of Japanese food and where she likes to eat them, Mei recommends the yakitori (chicken skewers) and kamameshi (rice with various toppings served in a clay pot) at Torigin in Ginza; yakiniku (grilled meats) at Beef x Craftsman in Yotsuya; sushi at any of the Sushizanmai locations (where she loves the cucumber rolls in addition to the fish); and shabu shabu at places such as Shabuzen. "I love wagyu beef, which melts in your mouth, and which you can find here in Tokyo at affordable prices—not only at fine dining establishments," she recounts.
"I really appreciate the freshness of the ingredients here," she adds. "For me, Japanese cuisine never gets boring".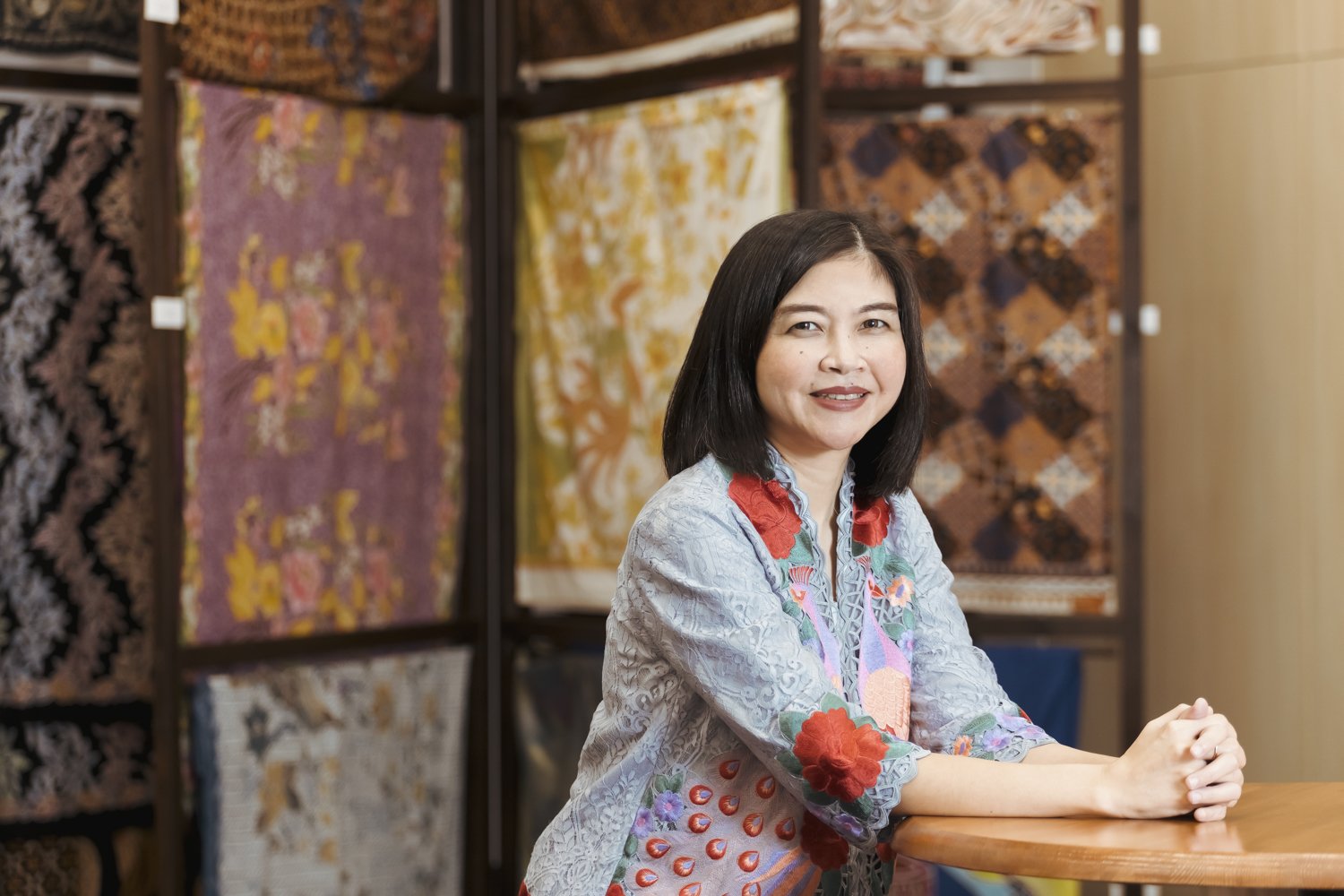 Appreciating Tokyo as a Hub for Global Cuisine
In addition to Japanese food, Mei also says that she loves exploring the additional types of cuisine found on the tables of the metropolis, including Indian and Italian. Her favorite, she says, is Thai—and she particularly loves indulging in the steamed fish, spring rolls and mango sticky rice that she also enjoyed while on assignment in Thailand from 2013 to 2017.  
Mei explains that there are around 60 Indonesian eateries throughout the whole of Japan. Around ten of these are in Tokyo, she says, among which her favorite is Cinta Jawa Cafe Shibuya near the fashion building, Shibuya PARCO.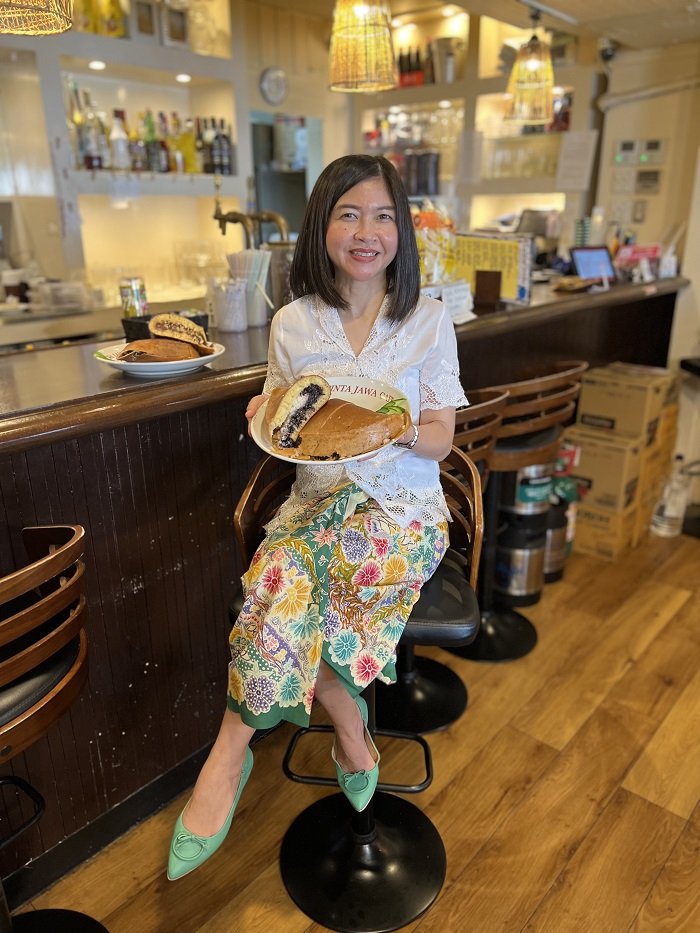 "No Rice, No Glory"
Asked about what she likes to eat at home, Mei first says with a laugh, "Well, I can't cook at all!"
She explains that her family eats rice with nearly every meal—both steamed and fried (nasi goreng), and Japanese-style in addition to Indonesian long grain—which she jokingly says is in line with the Indonesian maxim, "No rice, no glory". She also says that they enjoy other types of dishes such as mie goreng (fried noodles). 
"Whether it's rice, noodles or instant seasonings, you can find all of the Indonesian food ingredients that you need around Okubo and Shin-Okubo," she notes, describing an area which is known as Tokyo's largest Koreatown, and which also has many food import shops from other Asian countries as well.
Mei is also impressed with the selection of fresh meats available in Tokyo's supermarkets, and says that another family favorite meal is grilled lamb chops, courtesy of her husband.
Incredibly Impressed by the Honesty of the Japanese People
Asked to recount a memorable experience from her time spent in Tokyo, Mei points toward several occasions when she or a family member lost an item, and it was subsequently returned thanks to the country's impeccable lost and found system.
"My son left his backpack inside a bus while we were here traveling in 2017, and it was returned to us soon thereafter," she recalls. "The same thing happened later with an umbrella at a train station, and then—most amazingly of all—with a ring my husband had given me, which I had left at a hotel."
"I am a really careless person," she laughs, "but in any case, I am incredibly impressed by the honesty of the Japanese people."
Asked about her upcoming plans for the rest of her Tokyo assignment, which is slated to finish up in 2024, Mei says that she hopes to continue getting to know the city—as well as other areas of the country—by visiting onsen and tourist spots, and of course by continuing to indulge in her favorite foods.
She also invites people to get to know Indonesia better through the friendship festivals and additional creative events that she and her team are busy planning throughout the year.
Gesturing toward the large model of a komodo dragon located inside the Embassy lobby—a gift from the iZoo in Shizuoka prefecture to commemorate Indonesian-Japanese friendship, which will celebrate 65 years of diplomatic relations next year—she says, "Whether it's our food or our temples and other cultural locations, the Indonesian islands have so much to offer."
<Home Country Hints>
Q1. What sports or entertainment would you recommend from your country?
For sports, I would recommend badminton, since Indonesia is home to world badminton champions. In the area of entertainment, there are so many types to offer, but I would definitely recommend seeing a Balinese dance performance, which is truly a magical and mesmerizing experience.
Q2. What city/village in your country would you like people in Tokyo to experience someday?
Bali is of course extremely popular. Here in Japan we support the annual Enoshima Bali Sunset cultural event, which features a Balinese gamelan ensemble. But there are many other wonderful places to visit in Indonesia besides Bali which we call the five super priority destinations. There is Labuan Bajo, which is the home of the Komodo dragon—a symbol of friendship between Japan and Indonesia—and Borobudur, the world's largest Buddhist temple, which is located in Central Java. Other great spots include Lake Toba in Sumatra, Likupang in Sulawesi and Mandalika in East Nusa Tenggara.
Meinarti Fauzie
Interview and writing by Kimberly Hughes
Photos (portraits) by Sakaki Mirei