World-Famous Guitarist Marty Friedman Shares Tokyo's Influence on His Music
Eighteen years after moving to Tokyo, world-famous guitarist Marty Friedman remains fueled by the relentless passion he finds both on Tokyo's music scene and in his collaborations with local producers and musicians.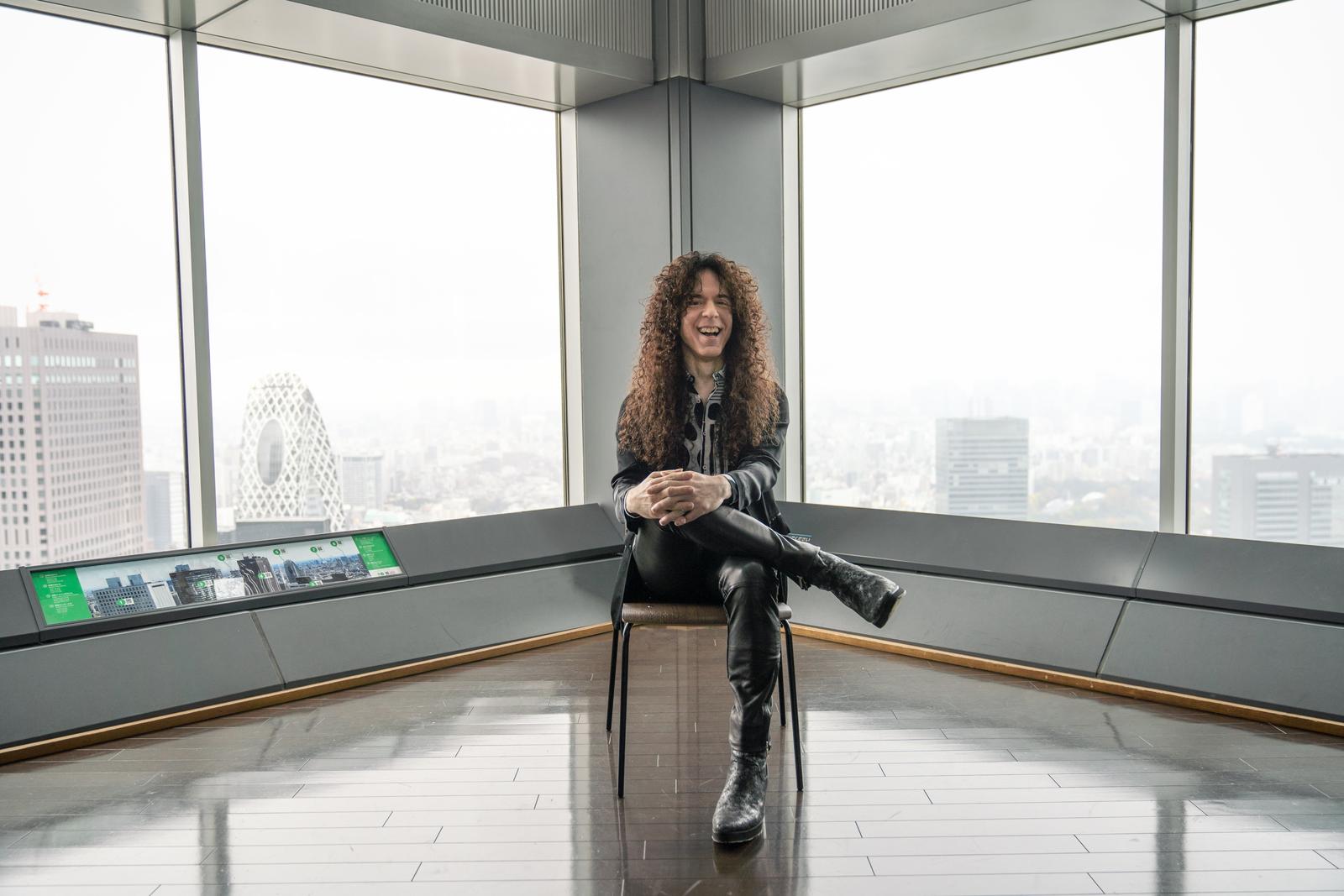 —You moved from the U.S. to Nishi Shinjuku in 2004, largely because of your long standing passion for J-pop.
All throughout the 1990s, I was touring Japan constantly. And, if you were in Japan in the 1990s, you were surrounded by what I consider to be the golden age of J-pop. Before then, the Japanese pop scene was kind of - to my ear - not-so-good knock-offs of American music and European music. And, then when the 1990s happened, it became very Japanese. And, to get into specific songs, I would say things like "I'm Proud," by Kahara Tomomi, and music that was done for Morning Musume; works that producers like Tsunku (primary producer for Tokyo-based girl group Morning Musume and vocalist for rock band Sharan Q) had done.
—Which local producers have you most enjoyed working with, and what subtleties of this city's esthetics do you think they brought to your recordings?
One would definitely be Hyadain. He's really a genius and did a lot of work with Tokyo-based idol group, Momoiro Clover Z alongside his own solo work. Hyadain is an innovator who I think got a lot of his influences from Tsunku and then took it to new places. And, also working with Revo from Linked Horizon who produced multiple theme songs for the anime series Attack on Titan as well as the opening track for anime series Sailor Moon Crystal.
What does it have to do with Tokyo? I was just saying, looking out from a window if you look at the architecture, every building is different. That's a Tokyo thing! Here in Tokyo every single building has a different shape, a different story, and a different existence! And, so, in music, each artist and each producer has a decidedly different sound and artistic vision.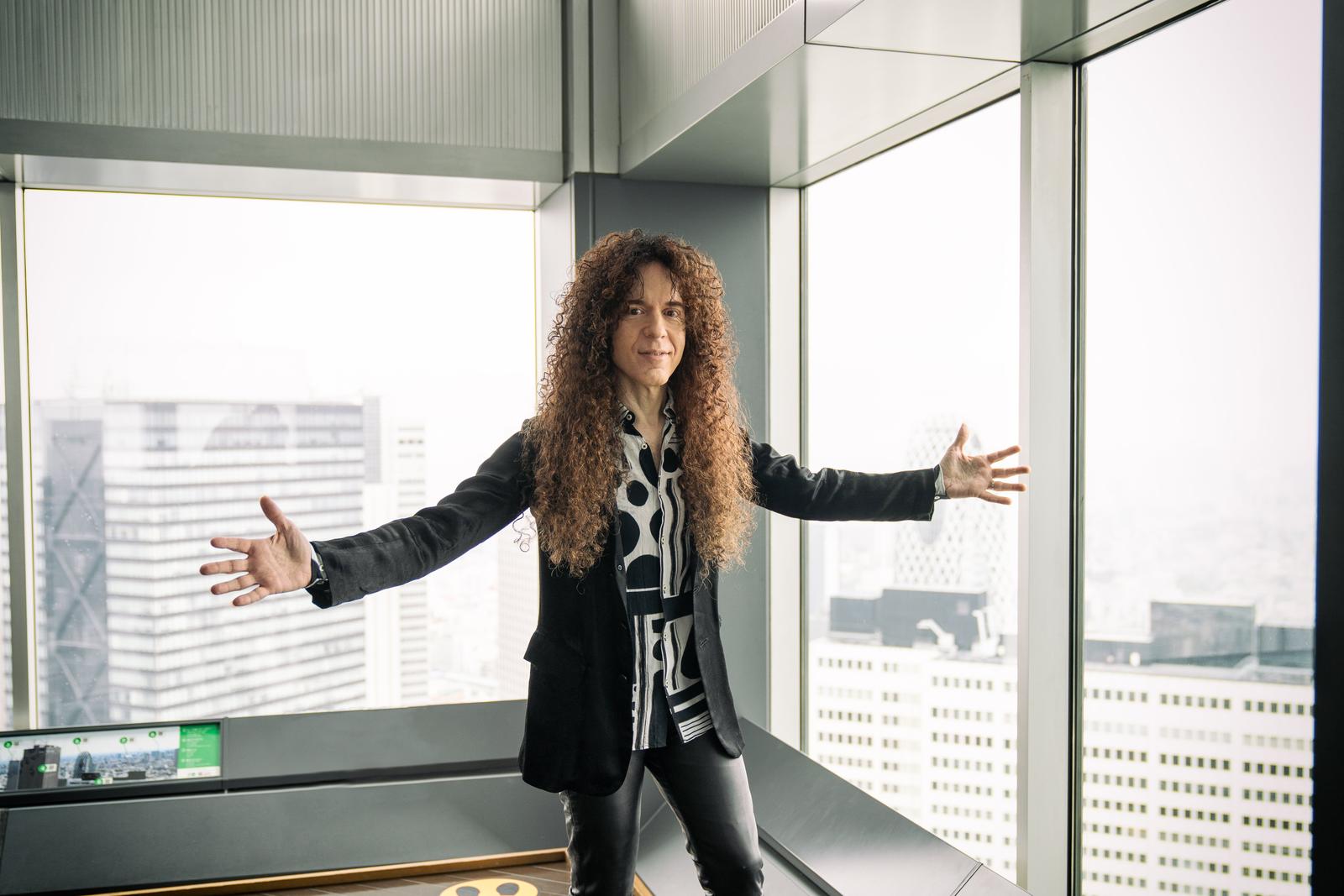 —On your YouTube channel you have a series of videos in which you compose guitar riffs that are inspired by Japanese snacks.
Yes! I like junk food and snacks and stuff like that. And in Japan, if you go (to a convenience store) from week to week it's different. There are always new things. Shinshokkan is a big thing in Japan—new taste textures. And they are always trying to do a new mixture, a new unheard-of flavor, a different texture, a different color, a different combination of things you would normally not mix. So, I get a kick out of seeing those things all the time; there's always something new.
—You are a Japanese Heritage Ambassador for the Agency of Cultural Affairs. And you have been performing since 2017 at the Tokyo Marathon, for which the Tokyo Metropolitan Government Building is the starting point.
Oh, it's unbelievable, as an international resident, to be given that kind of respect. As soon as I was appointed to be an ambassador, they asked me to compose the official theme song for Japan Heritage, which I was more than thrilled to do. Hopefully, that might have been one of the reasons why they asked me to do this, and maybe it's because I do a lot of touring outside of Japan. And, as for the marathon, it was also a big thrill. It's really weird to play and watch everyone run away from you. (Laughs)
—Some people who have been dreaming about Tokyo have wondered how the pandemic might have changed the experience. How would you compare the life of international residents in the city of Tokyo before the pandemic to our current state of affairs?
I would like to say it didn't change that much compared to a lot of places where (because of the pandemic) the world got turned upside down. Washing your hands more, gargling more, and wearing masks more, really, is about it. And, I think all of the great aspects of Japan are very much intact.
—Do you have anything else about Tokyo that you'd like to impart to readers who are contemplating traveling here?
I think it's a must to visit, and a must to consider if you have this kind of passionate dream. A lot of people who are outside of Japan think it's like this impossible dream to do something in Japan because it seems like another planet. But, it's really not. If you can get good at Japanese in the realm in which your passion lies, you just need to be the best at what you do. Because, Japan always welcomes new ideas, and will be helpful in your learning of the language. Japanese people are very encouraging. So, I encourage people to come here—and look around—and see what is going on, because it's exciting.
Marty Friedman
Interview and writing by Laurier Tiernan
Photos by Michael Smith