Mexican Ambassador to Japan on a Dedicated Mission to Uplift Women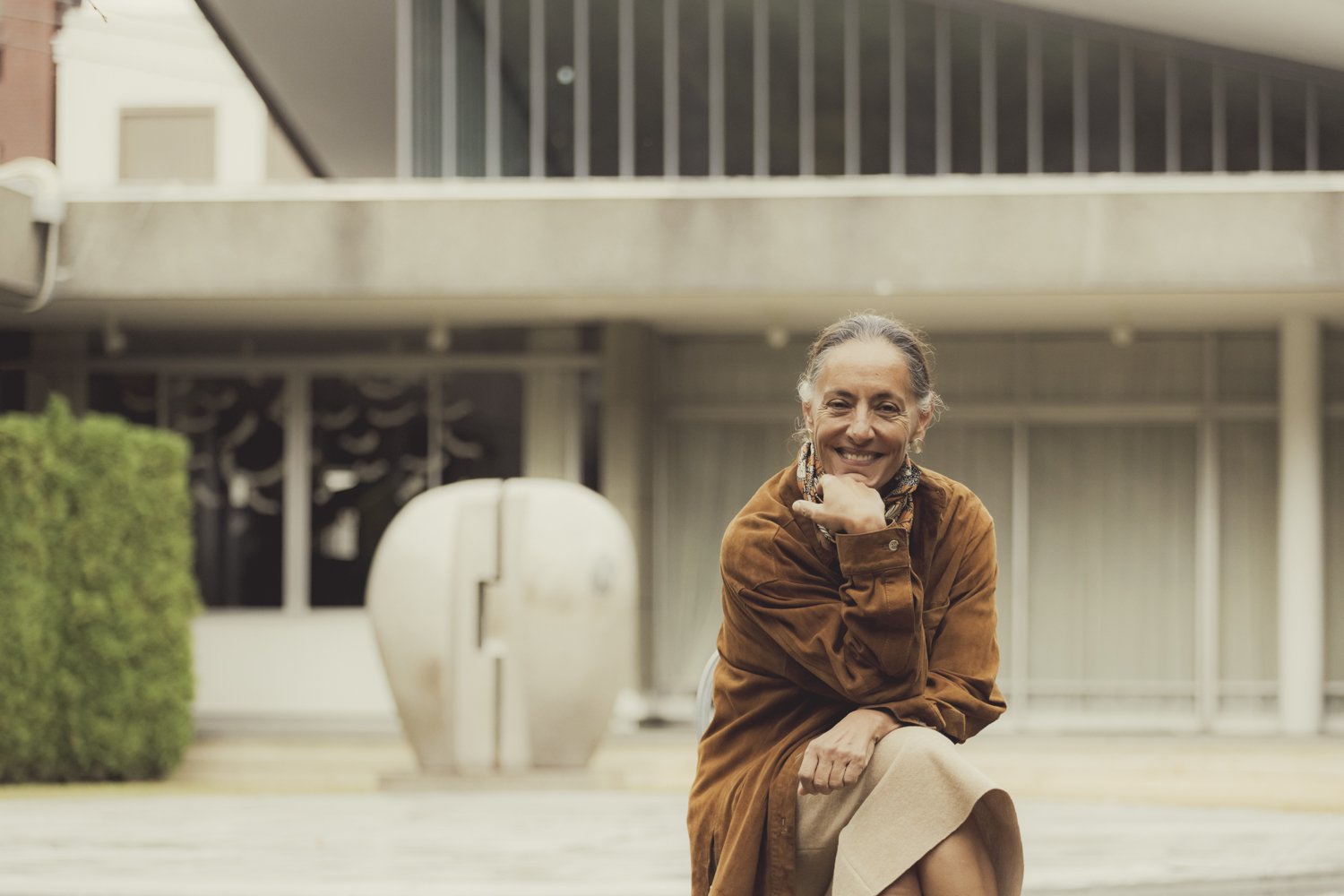 Pría has spent much of her career building connections between marginalized communities and the halls of policymaking. It is no surprise, then, that the issue of women's empowerment is central to her present mission as Ambassador of Mexico to Japan, a position she has held since 2019.
Women Leaders Taking Action in Tokyo and Beyond
Ambassador Pría delivered a keynote speech during the Vision Network by Female Governors and Mayors Conference. The event was hosted by entities including the Tokyo Metropolitan Government and the Japan Chamber of Commerce and Industry, which brought together female governors, mayors, ambassadors and executives from throughout Japan to promote the active participation of women.
In her address, Ambassador Pría observed that empowerment begins with political representation—but that women must first be given a place at the bargaining table, as well as a clear voice in policymaking.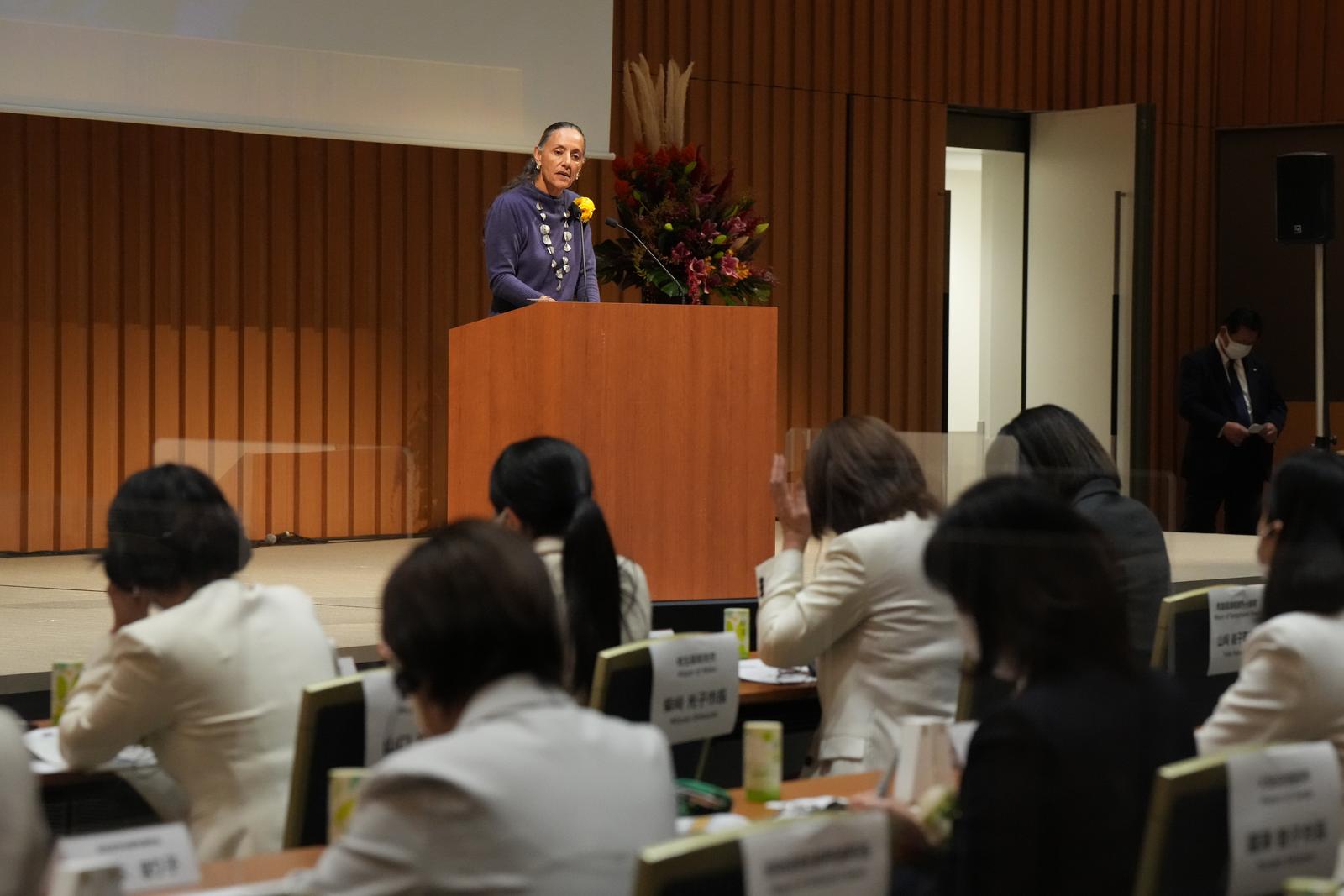 "There are barriers to women's participation in all sectors of society," Ambassador Pría noted. "These are sometimes written into law, but other times exist through local customs and attitudes."
She explained that Mexico's national legislature has achieved complete equality in terms of a balance between men and women, which was built gradually via a quota system that aimed toward increased women's representation. She also emphasized that this milestone was able to be realized only when women lawmakers committed to setting aside their differences in order to work together toward a common goal.
To be sure, Japan's challenges in the area of gender equality are considerable. The 2022 Global Gender Gap Report, which is published yearly by the World Economic Forum and assesses gender equality within the sectors of economy, education, health and politics, revealed Japan's ranking as 116th out of 146 countries. Economically, Japan ranked 121st due to factors including wage inequality and the percentage of women holding managerial positions. The country fared even lower politically—coming in at 139th—with figures of 9.7% for women in parliamentary positions, and 10.0% for those holding ministerial roles.
Ambassador Pria notes, however, that there are still reasons to remain optimistic. She points, for example, toward the online market that took place alongside the Vision Network event, which will run through February 2023, and features products from the 34 locations in Japan that have women leaders. This includes Yamagata Prefecture, whose governor Yoshimura Mieko joins Tokyo's Koike Yuriko as the only other nationwide female governor. And while the numbers of women leaders in Japan may be low, Ambassador Pría points out that they often preside over thriving markets in their respective regions, as exemplified by the array of unique products on offer at the Vision Network market.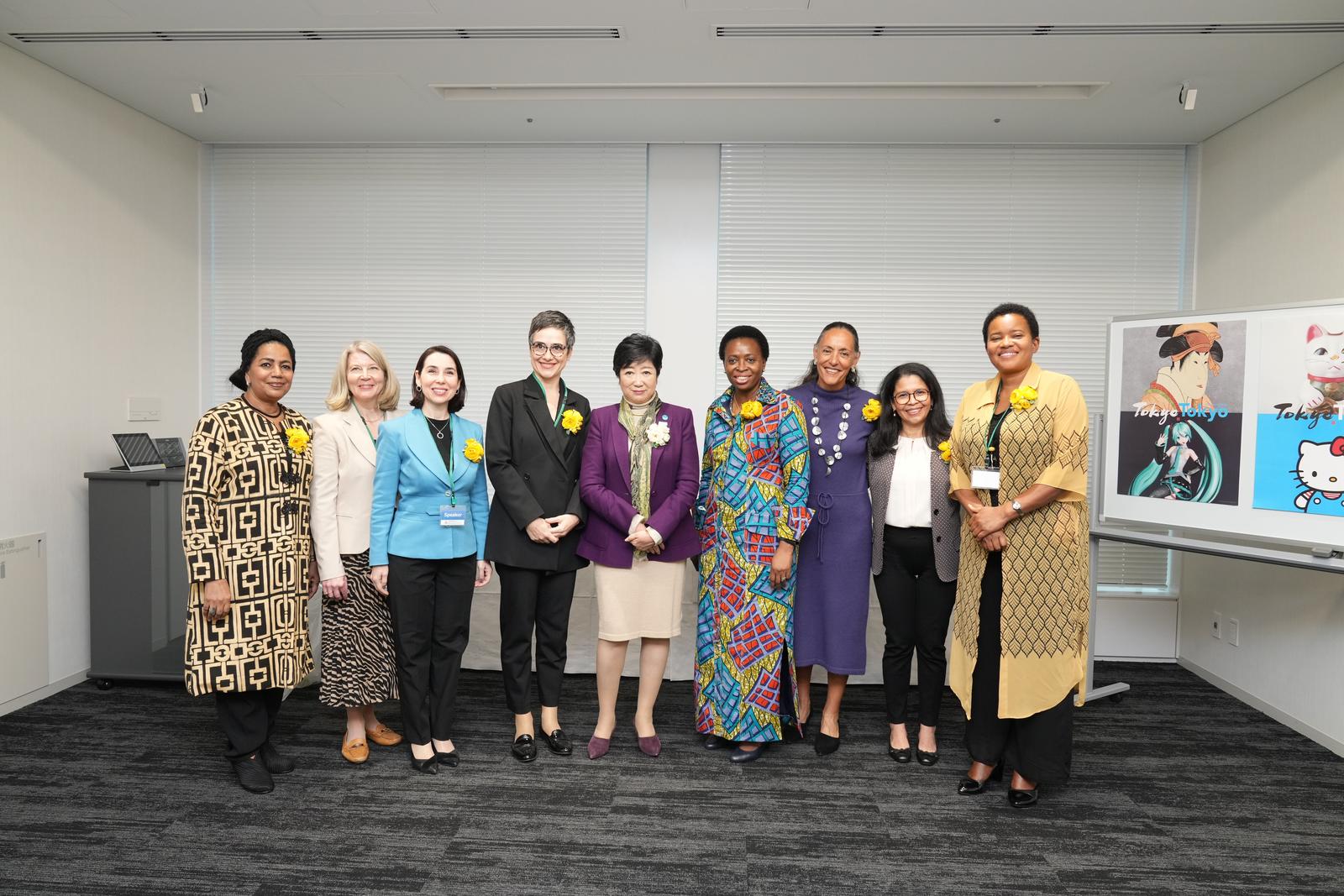 "Governor Koike was the driving force behind this market, and of the Vision Network event itself—and she herself is a fantastic example of what can take place when a woman puts her mind to a particular cause," Ambassador Pría noted during an interview held at her office following the event. "She consistently puts her weight behind her words, and I truly appreciate that."
"If Governor Koike calls my office and asks for something, the answer is automatically yes," she added, laughing.
Putting Gender Equality into Practice
Ambassador Pría, whose demeanor is at once straightforward and warm, had her own learning curve when coming to Japan and finding her way around a new culture. Her previous post was in India, where she attained fame as the Ambassador who traveled by auto-rickshaw. And although she had hoped to bring the vehicle with her to her post in Tokyo, she found that she was unable to secure permission from authorities here to do so. She also points toward her first day in her new position, when one of her female employees kneeled down while serving her coffee.
"I was so shocked by this that I jumped up into the air," the Ambassador recalls. "I had to explain that inside the Mexican Embassy, nobody kneels."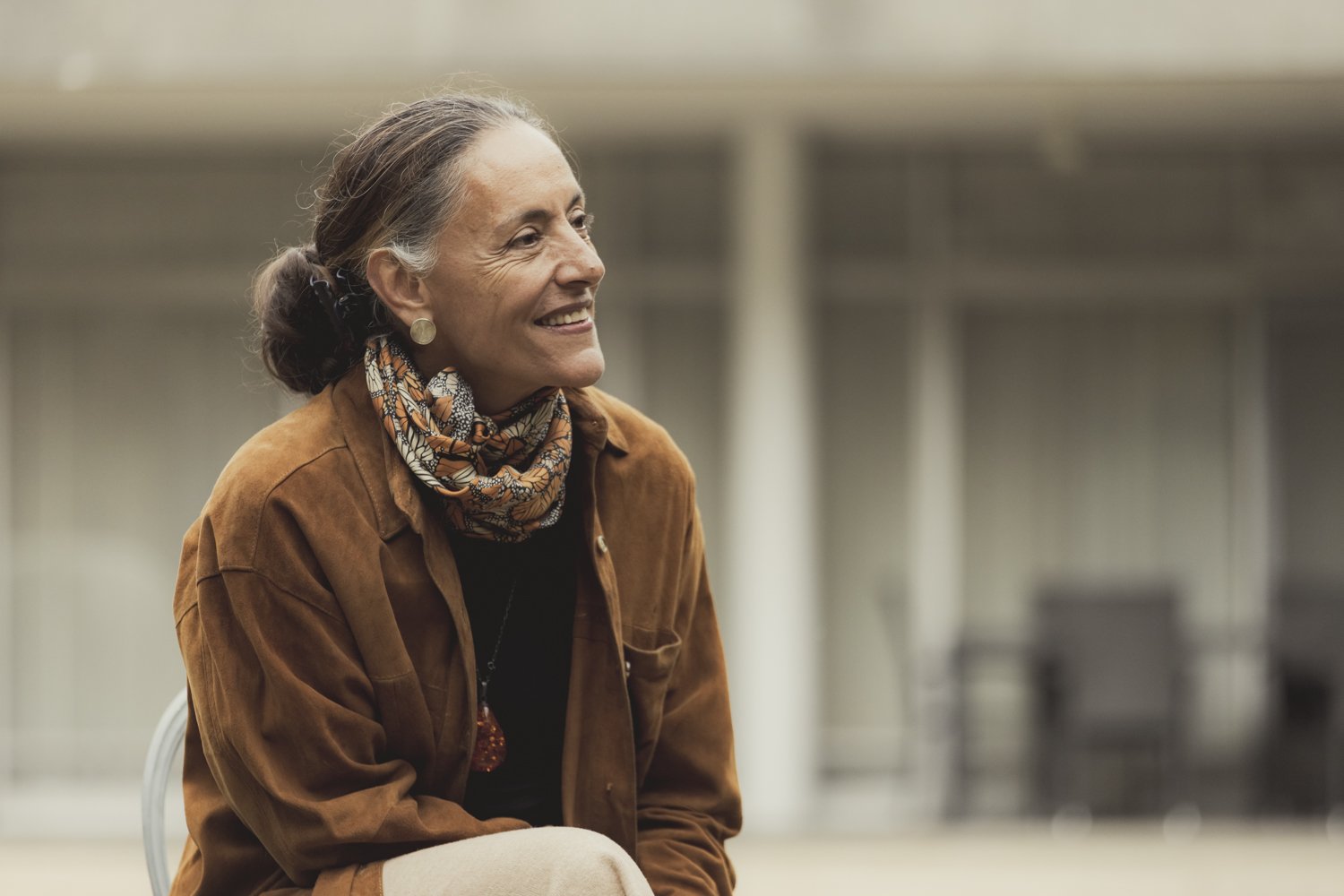 Ambassador Pría is a leader who has consistently matched her words with action. In a move that is not often seen, she took time away from the Ministry to work with indigenous communities in Mexico. Her Embassy in Tokyo also displays posters that reflect her stance on various issues, such as one proclaiming the need to abolish war—which, she noted during her Vision Network speech, always impacts women heavily.
The Ambassador additionally puts her values into practice with respect to her own staff. Noting that household responsibilities must be shared in order to attain true gender-based equality, she is understanding of situations where her employees need to leave early in order to tend to family matters—men and women alike. "I may not be able to define how others live, but I can certainly set the tone here in my office by shaping attitudes and conditions that are reflective of gender equality," she notes.
In addition to its legislature, Ambassador Pría also points toward the steps taken by Mexico with respect to gender equality within the country's social infrastructure. This includes the availability of day care facilities for working families, as well as the gains that have been made in terms of rights for those identifying as LGBTQ—a community that the Ambassador has also supported here in Japan, through efforts such as hosting a dinner for the local Fruits in Suits business organization.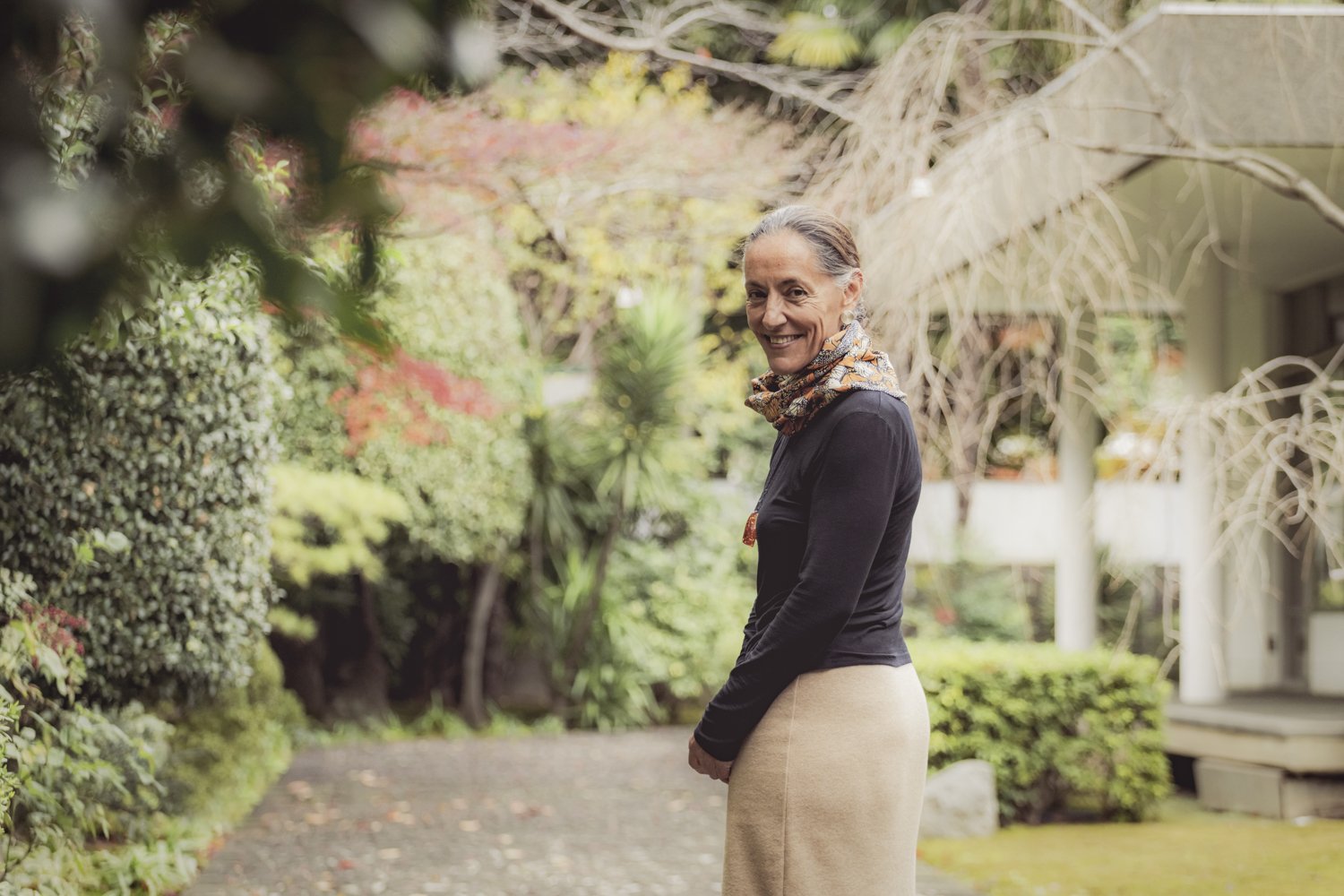 Turning Challenges into Hope for the Future
Ambassador Pría also notes that Japan and Mexico share many similarities, including rich food cultures and the importance placed upon the family, as well as historical lineages descending from females: the Sun Goddess Amaterasu Oomikami and the Aztec Goddess Cōātlīcue, respectively. And while she observes that both countries have traditional patriarchal cultures that prioritize men, she remains hopeful that more egalitarian futures lie ahead.
"Here in Japan, I find hope for the future when I see things like little girls crossing the street with their arms held up high up in the air, or the increasing number of fathers taking paternity leave to care for their small children," she observes.
Other positive gender-related trends include the rising number of women in the Tokyo Metropolitan Assembly and Councils. Governor Koike explained during her Vision Network speech that while a recently-implemented quota system called for 40% women's representation within the councils by the end of the present fiscal year, this goal has in fact already been achieved.
In addition, Ambassador Pría points out that hope may in fact also be written into the roles that have traditionally been ascribed to women in Japan.
"Women here are often entrusted with controlling the family purse strings, so why not appoint them as Minister of Finance? And since mothers normally oversee their children's education, what about putting them in the role of Minister of Education? Also, given their skills in managing the home, how about a female Minister of the Interior?"
"It is the women who are bringing up the Japanese citizens of the future, and so it is my great hope that this is done in an egalitarian way," she adds.
Ambassador Pría recognizes that existing gender challenges have been exacerbated by the socioeconomic effects of the pandemic, which have impacted women more severely than men. She also hints, however, that this may in fact have prepared us for the additional challenges that lie ahead—some of which, she observes, we have not yet even identified.
"We did not foresee the pandemic, and we cannot control what is coming in the future," she notes. "We must attend to challenges as they come. And in an uncertain world, the only certainty is change."
Ambassador Pría offered numerous inspiring statements during her keynote speech at the Vision Network event. Among them was this simple and yet profound observation: "Women, when given the chance, will flourish."
Melba Pría
Interview and writing by Kimberly Hughes
Photos (Portraits) by Sakaki Mirei