Japan's Foreign TV Personality on How Tokyo Gave Him His Dream Career
Mention Pakkun to most Japanese people and they will instantly know who you are talking about. That is because he has been a regular on their TV screens for close to three decades after choosing to take a chance and make Tokyo his home.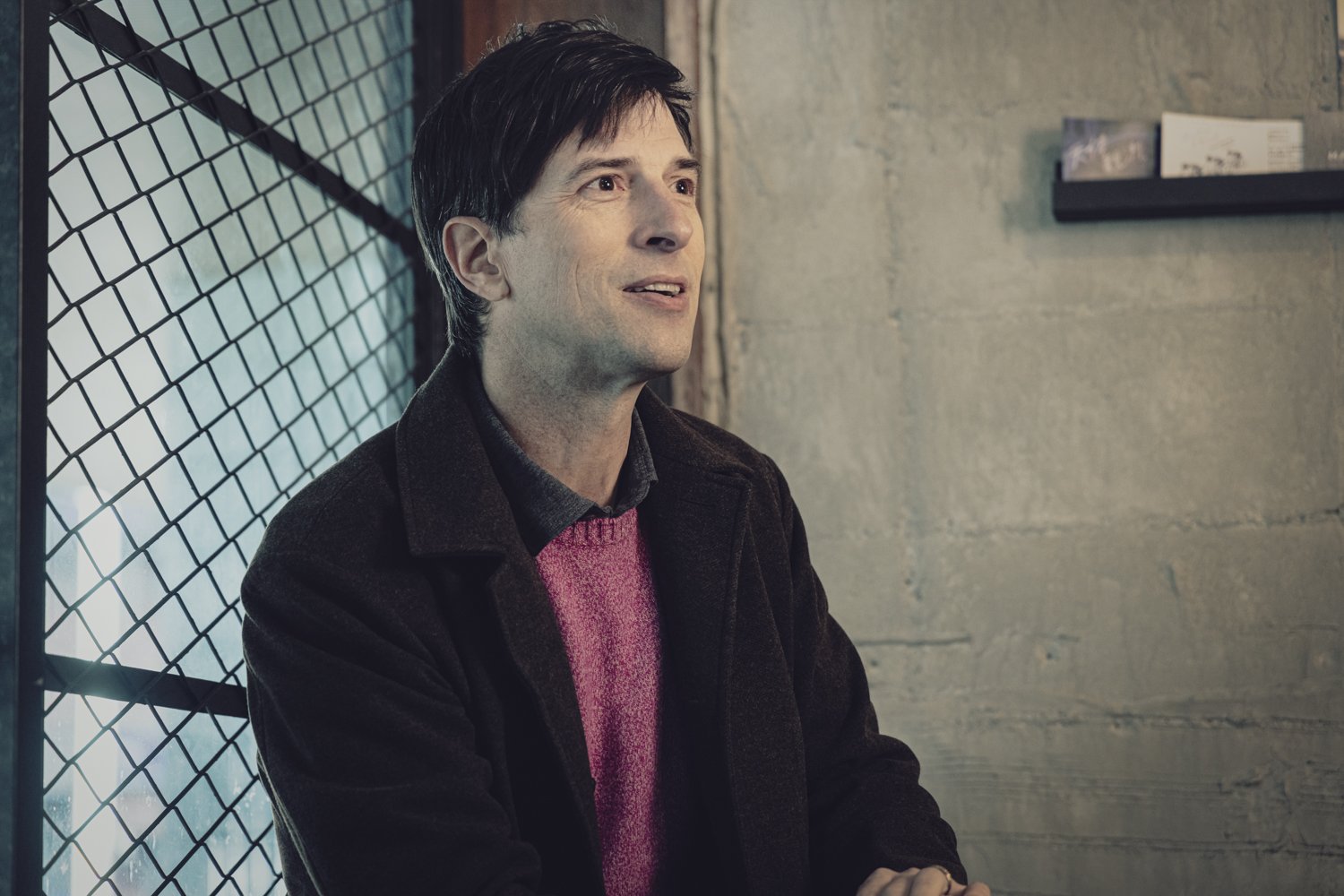 Turning Dreams into Reality Here in Tokyo
Patrick Harlan is a true renaissance man. A comedian, commentator, presenter, actor, DJ, author and even adjunct professor at the Tokyo Institute of technology, his life has been a whirlwind ever since he moved to Tokyo in 1996. After graduating from Harvard, he followed a friend coming to teach English in Japan, explaining, "He invited me to come to Japan with him and after my final year in college I didn't have anything better to do." He jokingly adds, "It's not like a degree from Harvard leads to anything." Harlan then spent two years in Fukui, where there were very few English speakers. This prompted him to speed up his Japanese learning to pass the highest level of the official Japanese proficiency test in just two years.
He then came to Tokyo, where he started applying in earnest to as many acting and talent agencies as possible. Harlan partially attributes his success to being able to stand out in Tokyo. "You know, I had this dream of becoming a Hollywood star. If I were to go back to Hollywood, everyone would look like me. They would have a voice like me. They would probably have a similar educational background or more acting training. I went to school with Matt Damon!" Harlan let us know how he nobly stepped aside to let Matt Damon—one of Hollywood's highest-grossing actors of all time—have his fame, thoughtfully saying, "So, thinking of Matt Damon's future I decided to stay in Japan and give it a shot." You're welcome, Matt.
A year after he arrived in Tokyo, Harlan got his first big break performing in a comedy duo with Yoshida Makoto with the pair naming themselves Pakkun Makkun. At first many thought they would be a flash in the pan, a novelty given Harlan's "Americanness," but they proved them wrong and remain strong to this day. Harlan met Yoshida through a friend. "He was trying to be an actor or a comedian, I was trying to be an actor, and we had a mutual friend of a friend who called him up and said, 'Hey, there's this American guy who really wants to meet you.' He then called me up and said, 'Hey, there's this Japanese guy who really wants to meet you.' And basically, he tricked us both into showing up at the same restaurant and we had dinner together." And the rest, as they say, is history.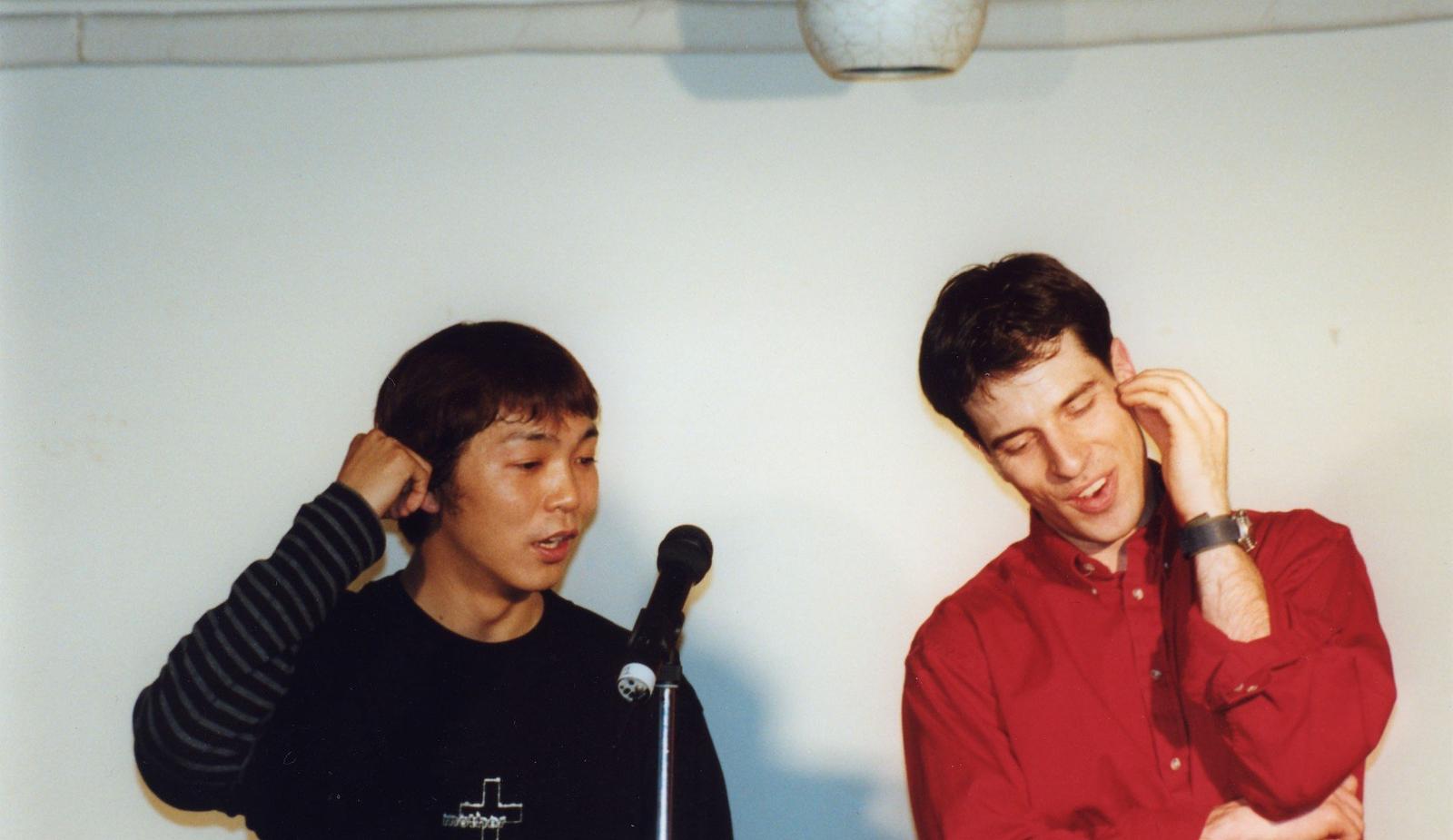 Networking is vital in most industries, especially the entertainment industries, but Harlan finds making friends in Tokyo very easy. "Japanese people love to make friends and, if they like you, they love to introduce you to their friends too. That's my experience. And as long as you're willing to go out and meet people, it's fairly easy to broaden your circle." Tokyo is becoming an increasingly more open and diverse city, with Harlan telling us, "People are much more comfortable with international residents and visitors, and much more comfortable speaking English." He goes on, "People are interested in world affairs ... and the content on the shows that I do has been much more internationally oriented over the last ten to 15 years than previously."
Living in a City Where You "Can Do Anything"
He believes that this is due in part to the government's push for diversity. "Japanese people are nothing if not responsive to government programs. So the government's efforts to increase creativity or diversity mean these keywords become a thing, they don't just fall on deaf ears. People actually put in the effort, and companies do as well." With such a push being made to be more inclusive in the workplace and in daily life there has been a rise in people from all over the world coming to live and work in Japan. Harlan states, "Because we have so many more foreign workers in all fields, people are just more comfortable with international residents in their daily lives."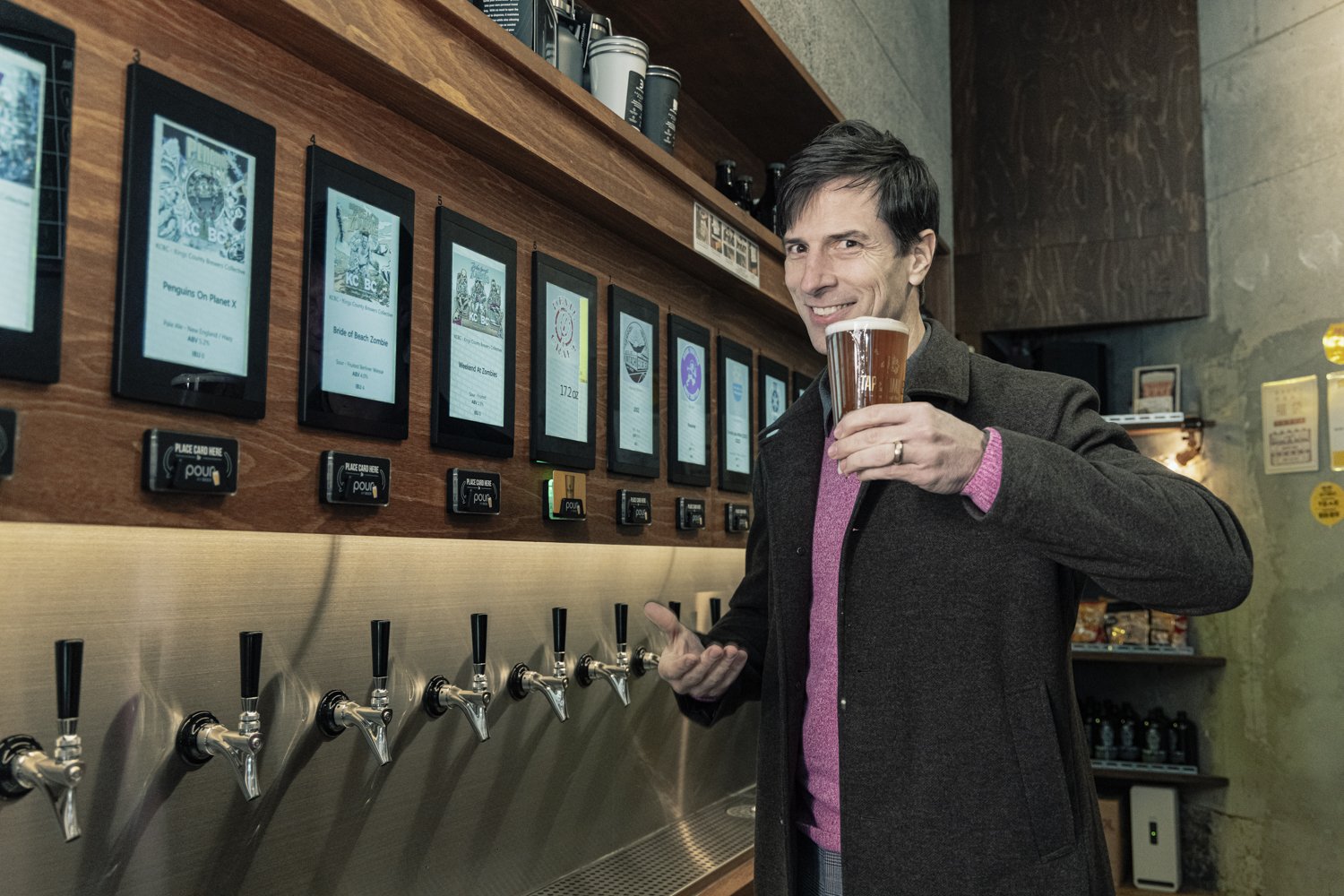 But Tokyo hasn't lost its uniqueness. "It's still definitely a Japanese city," he says, "only now with the added bonus that you can get food from every corner of the world."
Tokyo has a huge amount to offer besides just excellent food. Harlan recalls his earlier years in the city when he would ride his bike around: "I got to watch famous American artists in more intimate settings because they played smaller venues in Japan. I got to rub elbows with famous Japanese people because they went to the same bars as I did down the street. I made friends and started playing ping pong and volleyball. I thought about joining a chorus group (but didn't in the end). Or playing in a jazz band. One can do anything here. And it's all a ten or 15-minute bicycle ride away." By choosing to live so centrally, he says "The result was that I had this incredible life in a very compact and extremely diverse global city. I feel extremely lucky."
It is not just the wide array of things to do here that he loves. Now that he has a family, it is the city's safety too. "I have loved raising kids in Tokyo. The biggest reason is that it's super safe. This is something that my American friends cannot comprehend, but my kids commuted to school on their own from age six." His children are now 13 and 15 years old and currently attend an international school, and he has been so thrilled with the upbringing and schooling they have had here. "I will never criticize Japanese teachers. They work so hard!" He does admit there is one downside to raising kids in the city—not being able to play ball in the parks freely. But when he was offered the chance to go back to America he turned it down, opting to keep his career and family here.
Tokyo has given Harlan a career he could never have imagined before moving to the city, one that is hugely diverse and allows him to work as a multi-talent or "all around TV personality" as he puts it, which he loves. "Because I happen to have a really wide variety of interests, it's just the perfect fit. I can take on that role in this city. And I probably couldn't do that in many other cities in the world." And what is his advice to anyone looking to follow in his footsteps?
"Don't give up, because Japan will not stop you from fulfilling your dreams."
Patrick Harlan
Interview and writing by Laura Pollacco
Photos by Sakaki Mirei